My favorite part about this time of year is making and giving gifts to family and friends. This year it was fun to share this excitement with Ruby as she picked out the perfect gift for her kindergarten class.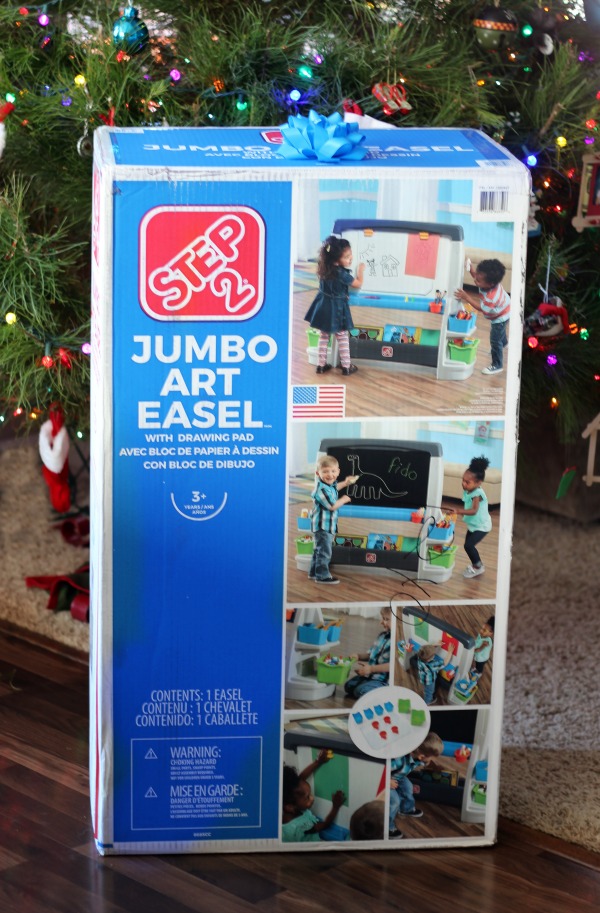 Ruby's teacher, Ms. Sullivan, is such an amazing teacher and goes above and beyond to create a fun and creative learning atmosphere. Ruby adores her and is absolutely thriving this year in school. I've seen so much growth in her socially this year and her confidence is through the roof. We wanted to be able to do something very special for such a special teacher.
Ms. Sullivan was incredibly surprised when we told her that she could choose something for the classroom from Step2. She picked out a Jumbo Art Easel and Workbench and asked Ruby to make the final decision.
After thinking about it for a little while, Ruby chose the Jumbo Art Easel because she has one at home and loves it so much. She said she thought her friends would like it too.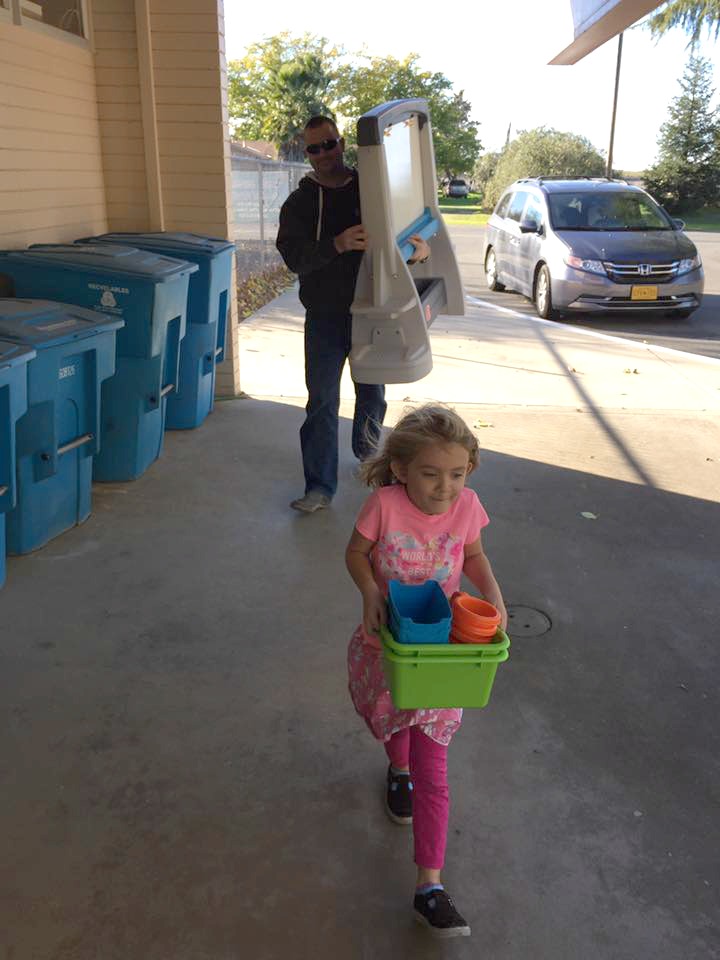 We couldn't wait until Christmas break to deliver the easel because we wanted the kids to get as much use out of it as possible so we made a special delivery yesterday!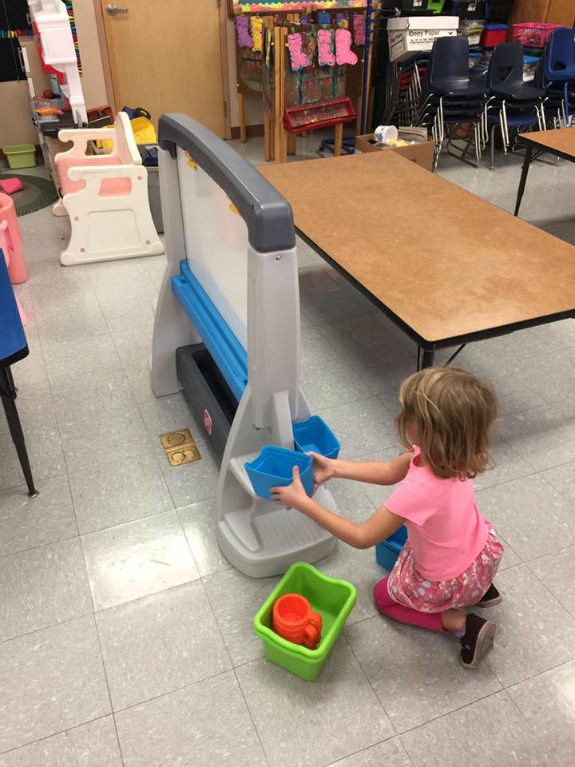 Ruby helped set it up and was so excited to show Ms. Sullivan.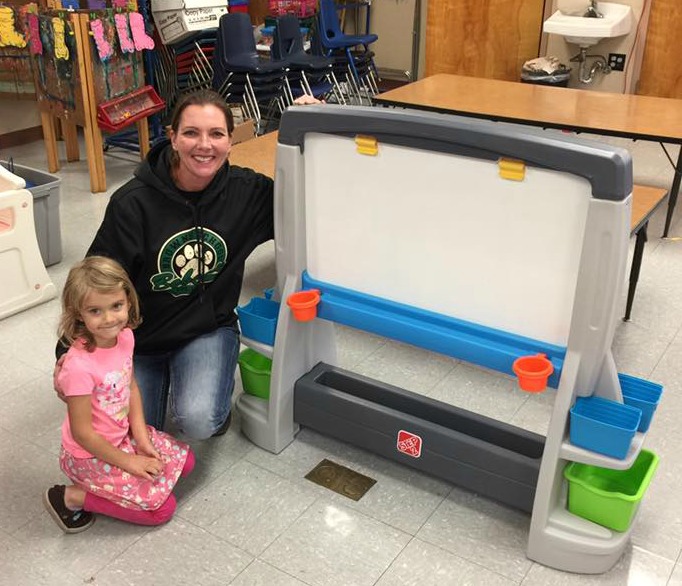 With as many fun art projects as she brings home I know that this easel will receive a ton of use.
Thank you, Step2, for allowing us to #PlayItForward this holiday season!