This is a sponsored post written by me on behalf of Manwich. All opinions are 100% mine.
Homemade pretzel buns are buttery, delicious, and absolutely perfect for burgers, sandwiches, and Sloppy Joes!
I remember having Sloppy Joes as a kid on a regular basis. I've always been a fan of this quick and easy weeknight meal! With Halloween falling on a Monday, and we all know how hectic Mondays are,  I'm thinking that Sloppy Joes would be the perfect pre-trick or treat meal. Served on buns, french bread or rolls, it's a great two-hands, hearty meal. As a bonus, I'm also sharing my recipe for pretzel buns! We've made these as sliders as well and they are so yummy.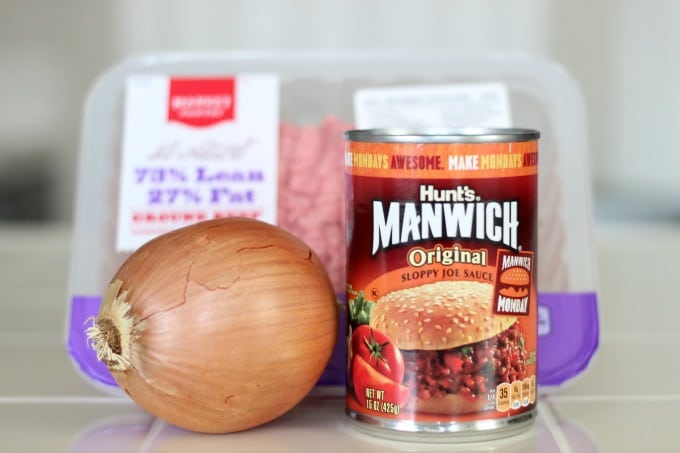 I've always made my own sauce, but decided to try out a pre-made Sloppy Joe sauce from Manwich. Generally I find pre-made sauces to be too salty and lacking flavor, but this was not the case. It was a time saver, tasty, and perfect for this fast meal and well received by the family! Served with a side salad it was the perfect weeknight meal.
Pretzel Bun Sloppy Joes
1 lb. ground beef
1/2 c. diced onion
1 15 oz. can Manwich (Manwich Original, Manwich Bold or Manwich Thick & Chunky)
Buns
1 1/4 cup warm water
1 T. plus 1/4 tsp. yeast
3 3/4 c. all-purpose flour
3/4 c. + 2 T powdered sugar
melted butter/ kosher salt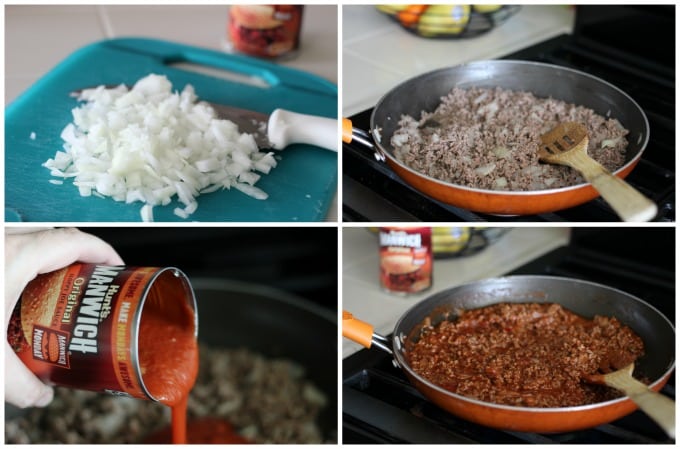 Dice onion and add to a skillet with ground beef. Cook until beef is done. Drain.
Add 1 can Manwich sauce and heat through.
Now for the rolls. These are AMAZING and oh so buttery.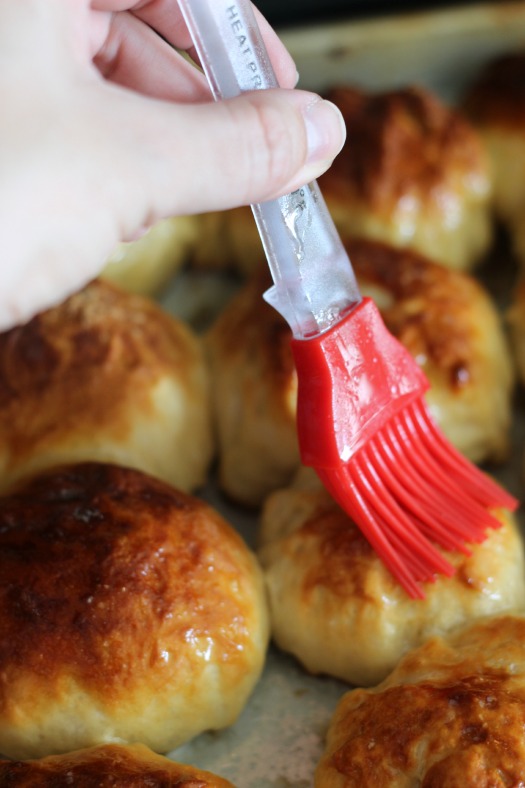 Mix water/yeast (let sit 10 minutes). Add oil. In a separate bowl mix dry ingredients and add water/yeast mixture. Stir until soft dough forms. Knead 5 minutes (or use the dough hook on your 
stand mixer 
like I do!) Raise until doubled, about 90 minutes.
Make a bath for the pretzels by combining the baking soda with warm water and stir until soda is mostly dissolved (it won't dissolve completely).
When dough is done with the first rise, separate into 12  balls, dip each roll in the baking soda bath and place on a greased baking sheet. Sprinkle with kosher salt. Let rise in a warm spot for 40 minutes and bake at 375 degrees for 18 minutes, until GOLDEN brown on top.
Brush with melted butter while hot.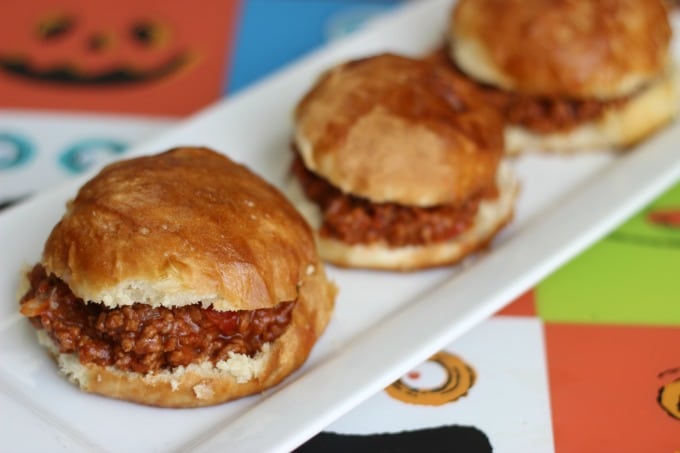 The flavors we all remember as kids all wrapped into one delicious pretzel bun. YUM!
Manwich products don't contain meat so you can add them to pasta sauces, sandwiches and more.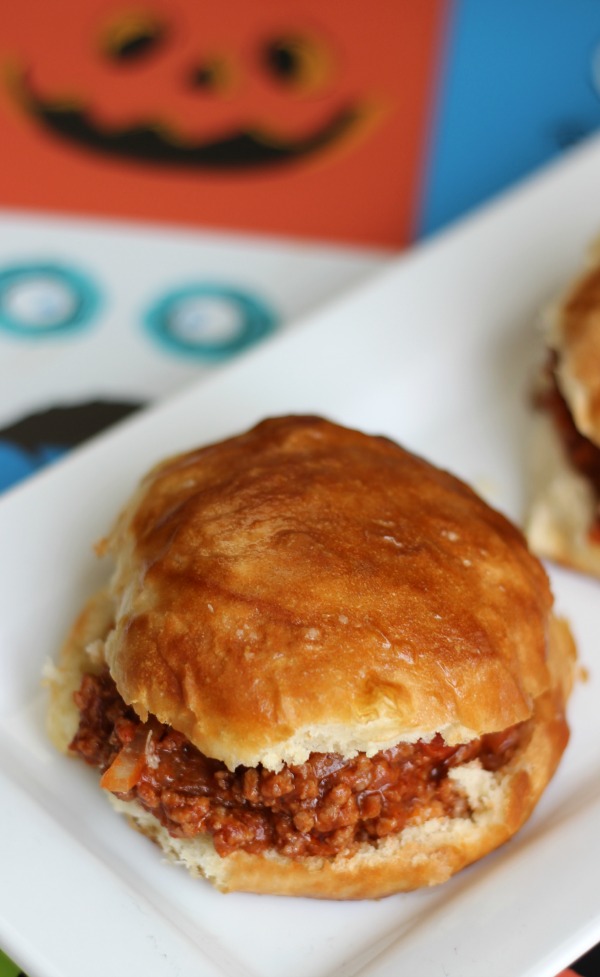 Find 
recipes and more
 when you visit the Manwich website! You can also follow @Manwich on Twitter for even more great ideas!