Rainbow cookies, play dough cookies, tie dyed cookies, call them what you'd like…they are FUN to make! Start with your favorite sugar cookie dough recipe. Here is
ours
. Divide dough into sections and color with food coloring. I like the Wilton's concentrated paste. You can get it at Walmart and Joann's in the craft and cake decorating section for about $1.50 a container. You'll get the most vibrant colors this way. Then divide  (cut) each one of those balls into tiny sections. About 3/4″ in squares.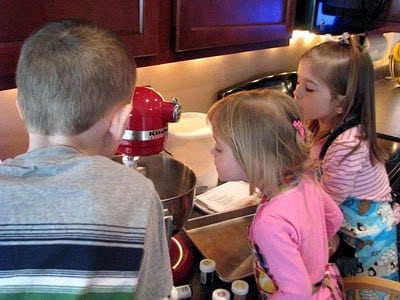 The kids loved watching the color "magically" spread throughout the dough as the kitchenaid mixed it.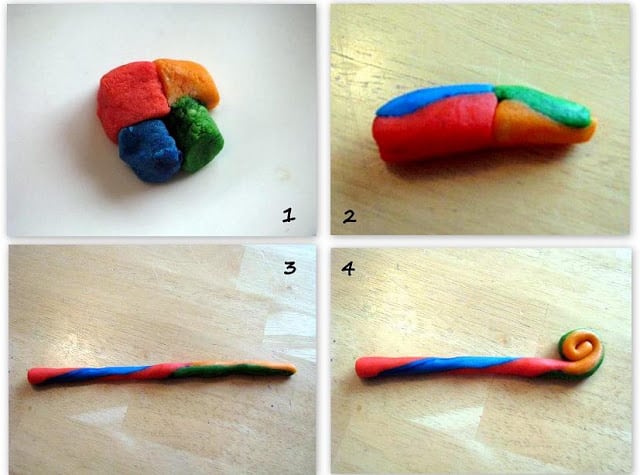 Then take 3 or 4 pieces of dough and press them together in a square shape and roll out into a 6-8″ rope. Roll up and place on an ungreased baking sheet.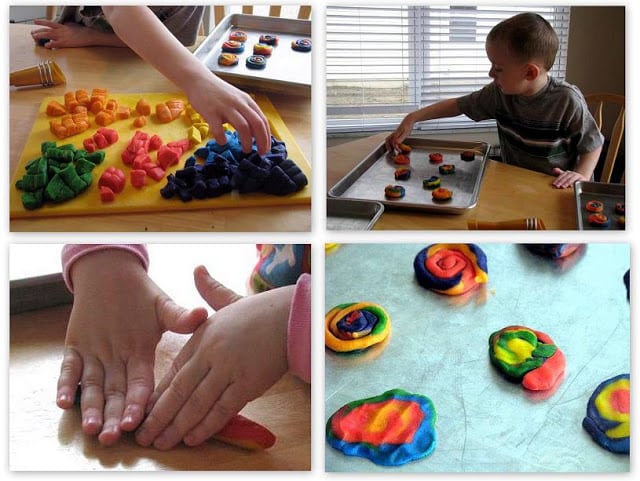 I let the kids loose to create their own cookies and they had a blast! It was fun to see all of the different color combinations. We baked them @ 400 degrees for 8 minutes. If you are using your own recipe, just follow it's instructions.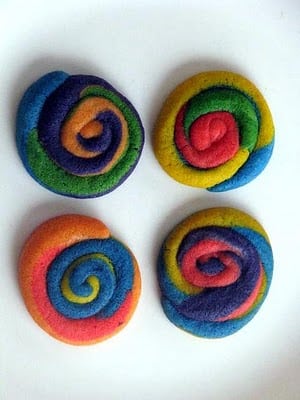 Yummy!