This post brought to you by Michelinas. All opinions are 100% mine.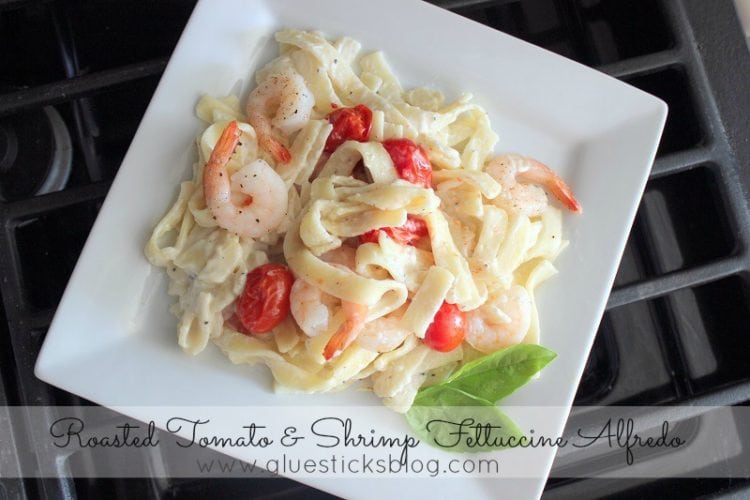 I'll take a home cooked meal any night of the week over take-out or fast food. That is in a perfect world. With 4 children, 3 of them in school, and all of the other life events we have going on I often opt for a semi-homemade approach. Today I'd like to share one of those dinner ideas with you! Roasted Tomato & Shrimp Fettuccine Alfredo. Yum.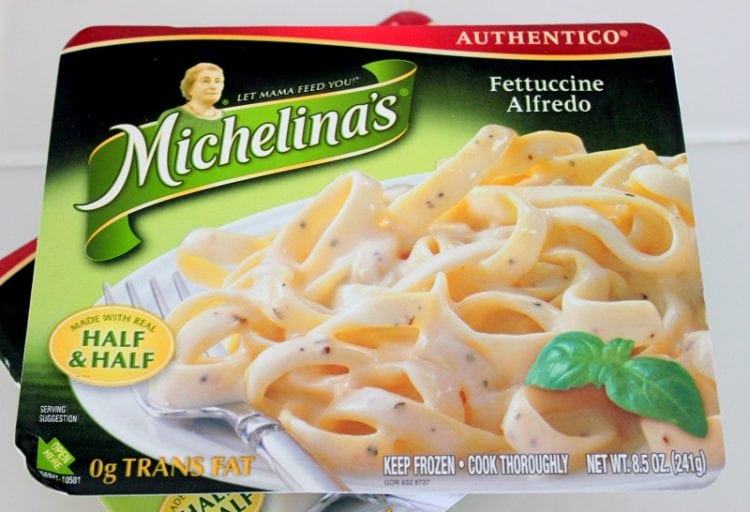 I took some help from Michelina's Fettuccine Alfredo frozen entrees (available at Walmart) and turned them into a delicious Italian dinner for my family by adding my own fresh ingredients.
Roasted Tomato & Shrimp Fettuccine Alfredo
5 (8.5 oz.) Michelina's Fettuccine Alfredo Authentico Entrees
1 1/2 c. cherry tomatoes
12 oz. medium, uncooked shrimp
1 T. olive oil
kosher salt
black pepper
cooking spray
garlic powder
fresh grated parmesan cheese (optional)
Preheat oven to 375 degrees.
Place shrimp in a strainer in the sink and run cold water over shrimp for about 4 minutes (to thaw). Pat dry with paper towels. Spray a baking sheet with cooking spray and arrange shrimp. Sprinkle with salt, pepper, and garlic powder to taste.
Arrange tomatoes on a baking sheet and drizzle with 1 T. olive oil and toss to coat evenly. Add salt and pepper to taste.
Bake tomatoes and shrimp pans together. Shrimp for 5-6 minutes (or until it turns pink) and tomatoes 6-8 minutes (when they start to crack).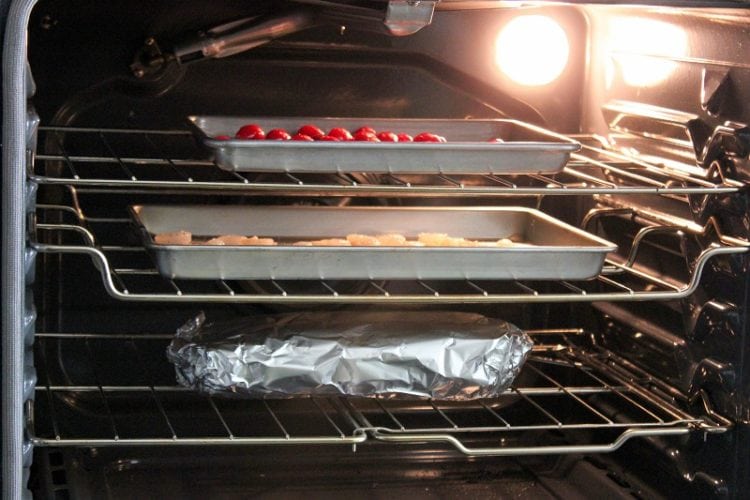 As you can see in the photo, I also have some french bread warming up. It's nice that everything can be baked at the same time.
While the tomatoes and shrimp are baking, microwave your Fettuccine Alfredo according to the package instructions (2 minutes, stir, 90 more seconds).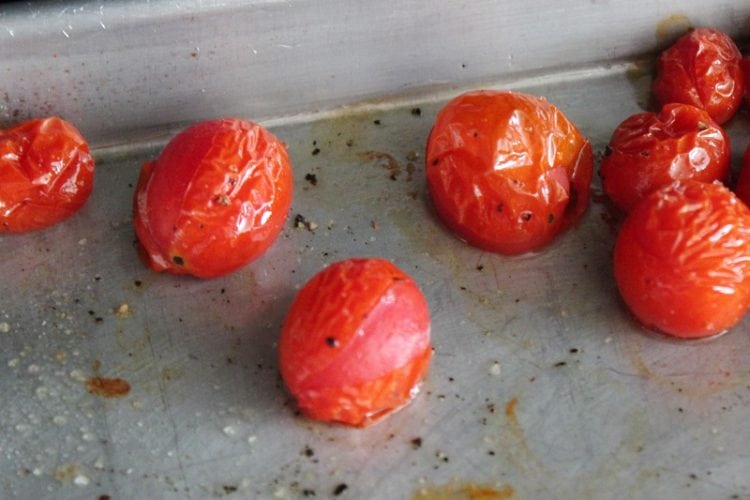 To serve, dish up the Fettuccine Alfredo and top with shrimp, roasted tomatoes, and fresh grated Parmesan cheese.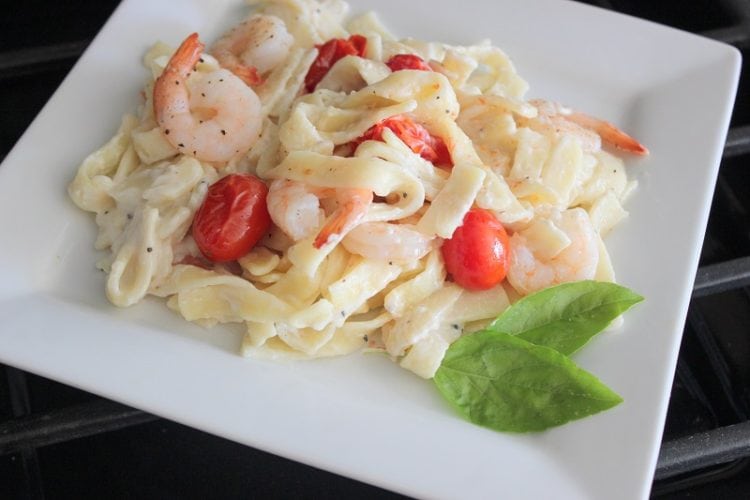 Serves 5-6.
Here is another recipe to try using Michelina's frozen entrees.
Mmm…fried rice, lettuce and your choice of Asian sauces. Quick and easy!
This is just one of the many ways to take a frozen dinner entree and Make It Your Michelina's