My Mom is
spoiled
🙂 She called me a couple of weeks ago and asked me to make her a new handbag. The one I made her
a year ago
is well worn and she requested another one just like it. I've been meaning to make myself a purse, but never seem to have time to sit down and do it. But it's so much easier to find time to make things for other people! Maybe because there isn't a guilt factor there. It's service and not selfish!
Someday I will make myself an upgrade to my diaper bag. And I will use fabric just like the ones I chose for my mom's purse.
Just not today.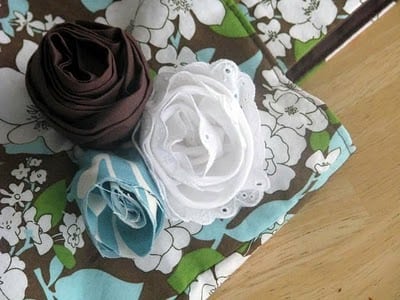 The style is the same as the last one I made, but this time I didn't make a pocket on the front. Instead, I tried these
fabric roses
.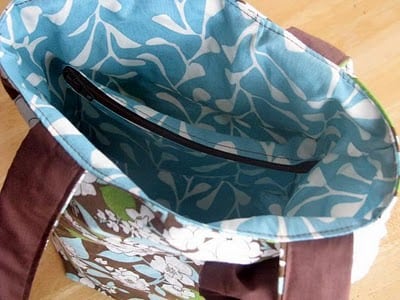 There are two pockets inside, one zippered. I think it turned out nice and hope she likes it as much as she like the other one!