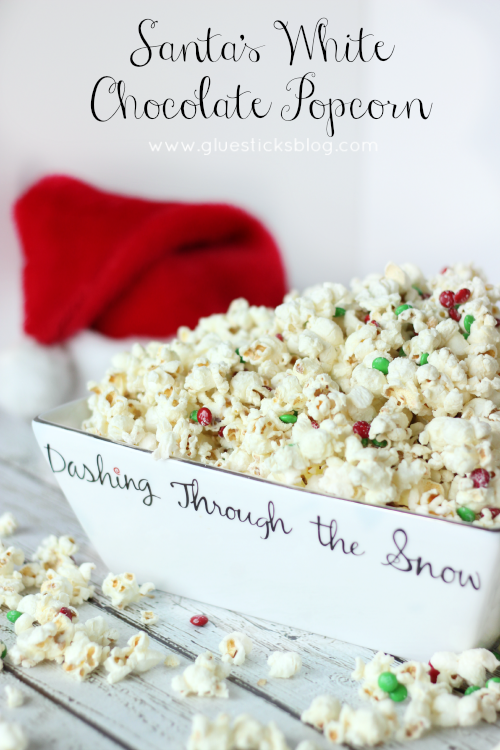 By the time Santa gets to our home he is sometimes tired of milk and cookies. The Santa who visits our home likes popcorn. This works out great because we are popcorn fanatics. So here is Santa's White Chocolate Popcorn Recipe! It's so delicious and addicting. We switched it up this time by adding M&Ms Holiday Baking Minis.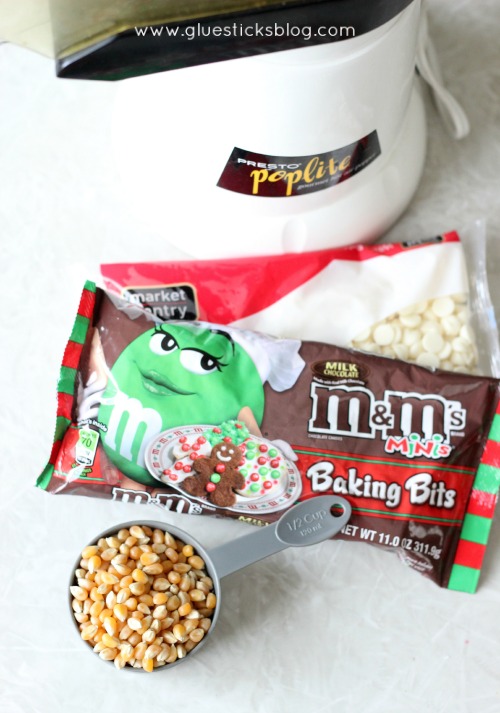 Santa's White Chocolate Popcorn
gluesticksblog.com
1 c. unpopped popcorn kernels
1 package white chocolate chips
1 package M&Ms Holiday Baking Minis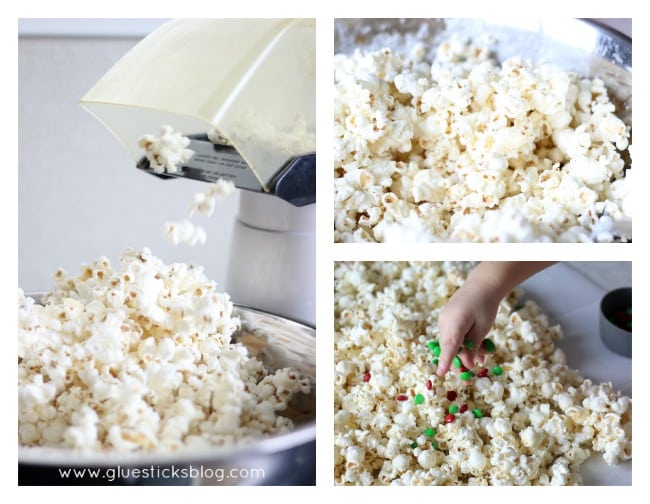 (Look at those cute little fingers. She was more than eager to "help" me with all of the candies.)
Prepare your popcorn in whatever way you like. I use my good old fashioned air popper. It will take 2 batches to prepare the entire cup of kernels.
Melt white chocolate chips in a microwaveable bowl for 45 seconds. Stir and continue to microwave in 30 seconds until smooth.
Pour over popcorn and stir to coat evenly.
Spread popcorn onto a large surface (counter/table) covered in parchment or waxed paper. Sprinke with M&Ms.
Let sit until chocolate begins to set, about 10 minutes. Sprinkle lightly with sea salt, if desired.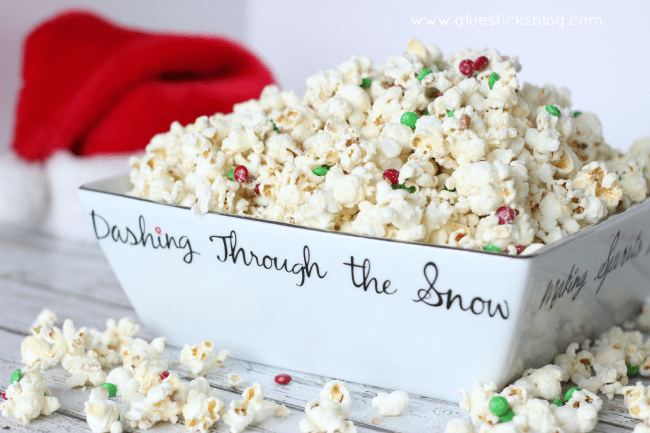 Sample a few pieces just to make sure it's perfect. And it will be!