Awesome christmas gifts for tween boys! Whether shopping for Christmas or birthdays, these gifts are sure to please. Mini drones, gift certificates, handyman kits and more. I was selected for this opportunity as a member of CLEVER and the content and opinions expressed here are all my own.This post contains affiliate links.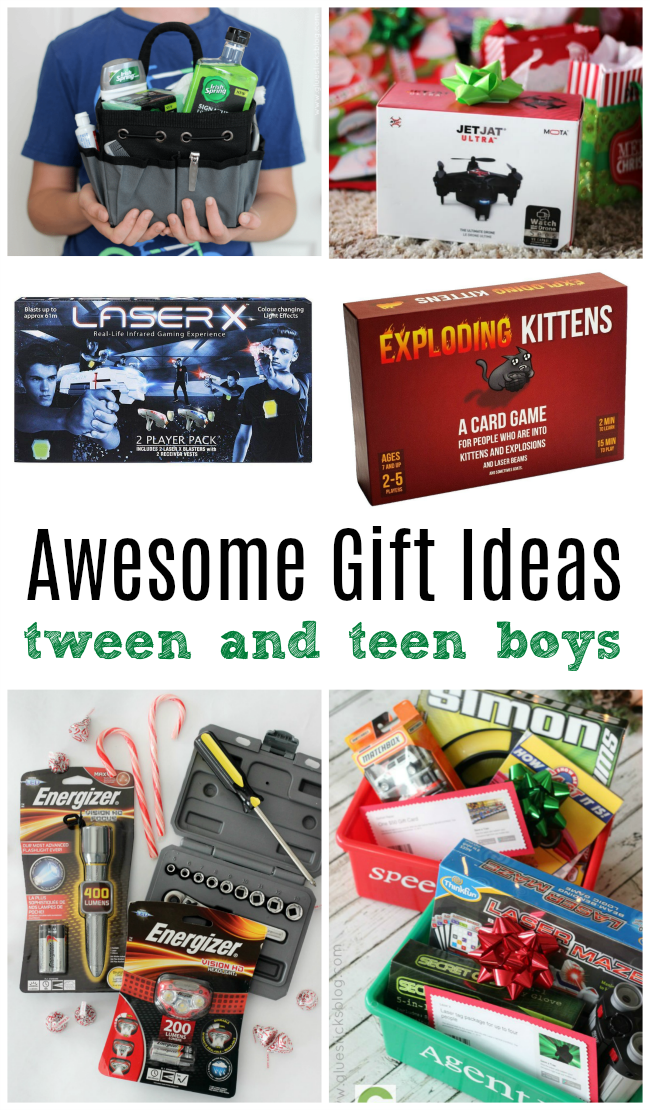 My husband and I are just about done with our holiday shopping this year and commented to each other that we haven't really been to any actual stores! Online shopping is beautiful thing, especially since I've been homebound quite a bit with our sweet newborn. It just isn't worth exposing a three week old baby during cold and flu season to the public unless I have to.
Next week we will go and pick up a few last minute stocking stuffers together, but I honestly believe that this has been the most relaxing year of Christmas shopping we've ever had. We've simplified things and buy less little things for the kids in lieu of a few gifts they really want. It's all about quality over quantity with 5 kids in the house.
Here are some of the fun gifts we've purchased for our teen/tween boys over the years that were big hits! I thought other parents would find this list helpful.
Awesome Gifts for Tween Boys: Mini Drones
My latest PayPal purchase was from WellBots. They specialize in robotics, drones, and other small electronic toys and devices. We found several items that we thought would be perfect for a teen boy. Our top two picks were a 3D printing pen and a mini drone. We ultimately decided on a Mota JETJAT ULTRA – Mini Drone for Dallin. Love that they offer Paypal as a payment form. Easy.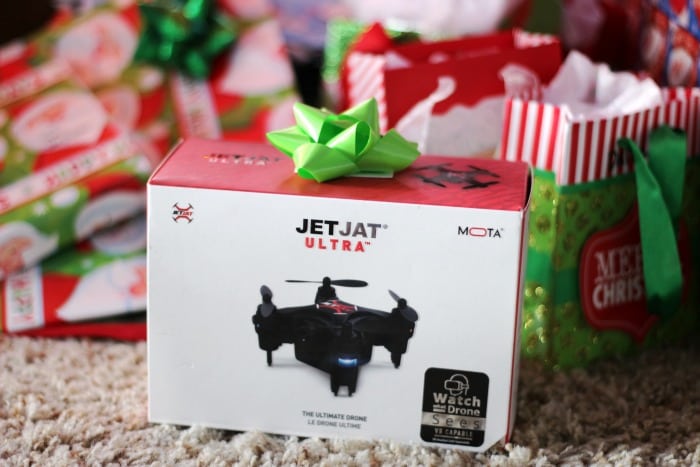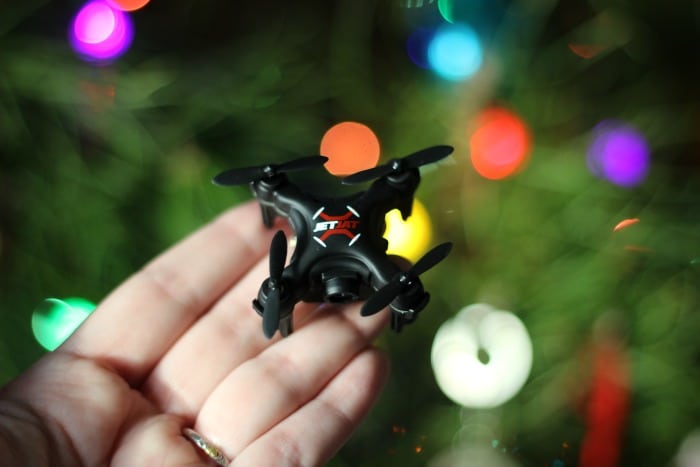 It is so tiny and fits in the palm of your hand, but still has the ability to fly and take photos from a smart phone. It can only go a distance of 80′ from the user, so it isn't for the drone enthusiast who really wants to get some ariel shots, but is perfect for a 13 year old boy. We think he is going to love it!
So tell me, are you finished with your holiday shopping? Do you prefer online shopping or going to an actual brick and mortar shop? Whatever you decide, I hope your holiday season is relaxing and a memorable one!
Awesome Gifts for Tween Boys: Laser Tag Set
We bought the boys a set of laser tag guns one year and my sister sent them a second set. Awesome. This is not only fun for the guys, but it's fun for parents to get in on as well. Here are the ones that we have. Keep an eye out during the Holidays because they go on MAJOR Sale. I think we paid $20 less.
Adventure Gifts Tweens and Teens Will Love
We gave our boys "Adventure" Gifts a couple of years go and they loved them. Derrick and I were discussing gift ideas for them and decided it might be fun to give them each an "experience". The kids get 3 weeks off of school for Christmas break so I went onto the Groupon website to see if there were any activities gear towards their ages to do after Christmas!  I totally hit the jack pot! I can't wait to give them each their adventure gift pack.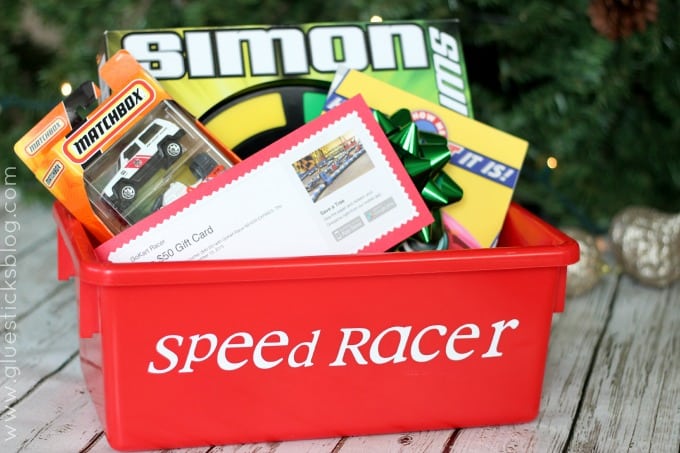 The first one was a "Speed Racer" gift. Complete with a gift certificate to a local indoor race track, Simon (a speed/coordination game), Matchbox cars and a book about the fastest animals in the world.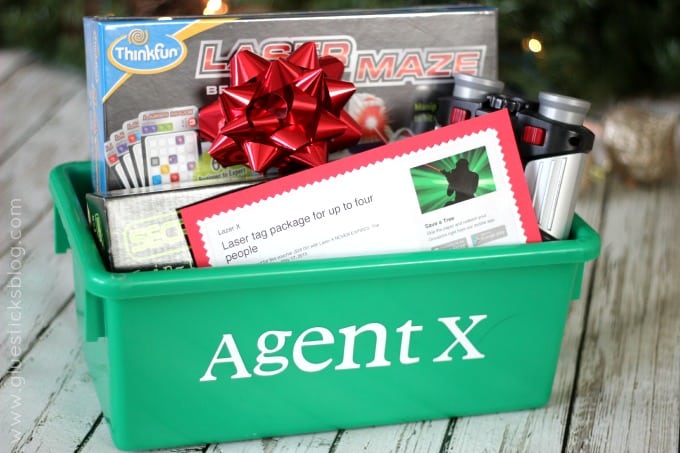 The second gift was for a secret agent. It came with a gift certificate to a local Laser tag center, a spy watch, binoculars, and a Laser Game (my kids love this one).
Card and Board Games Guys LOVE
My boys love card and board games. The more ridiculous the better. Here are their favorites to play with friends.
Exploding Kittens (we have ALL of the expansion packs)
Telestrations (our entire family is obsessed with this game!)
Handyman Kit for Boys
Our boys received a tool bag one year and every year since they receive a couple of tools to add to it. By the time they move out they will each have all of the basics.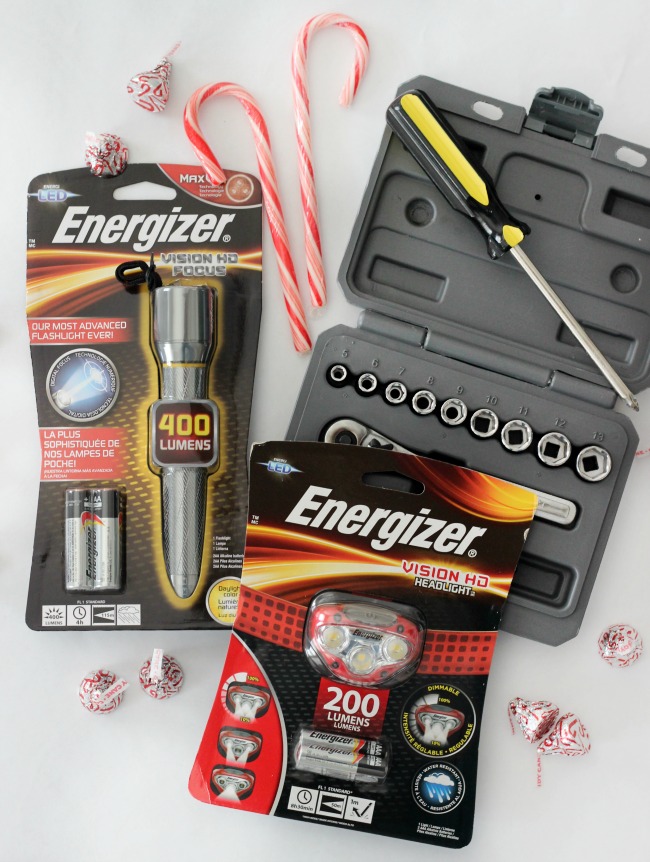 Practical Gifts for Tween Boys
Tweens are in that awkward in between stage. The kids always get a new toothbrush and or body wash in their stocking so this is an extension on that. A tween hygiene kit is practical, but something that they will enjoy having as well.