This is part 4 in a 4 part series about how I straightened my teeth at home with SmileDirectClub invisible aligners for less than half of the leading competition.  You can catch up with my story here, here, and here.
2018 Update: it has been 20 months since I finished my invisible aligners treatment. The treatment plan that I used and the price that I paid in 2015 may not be current.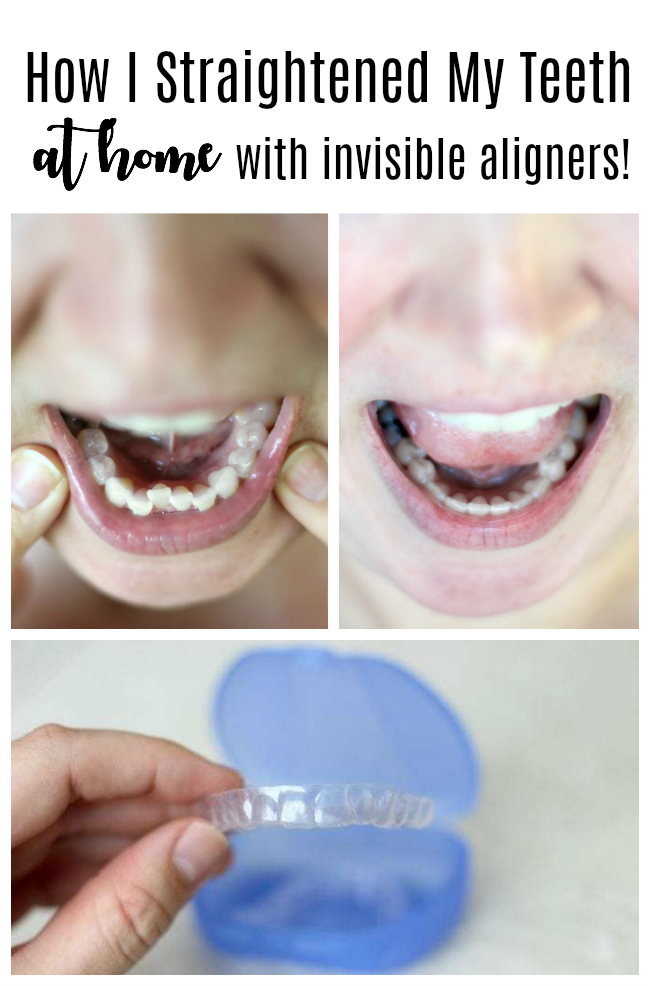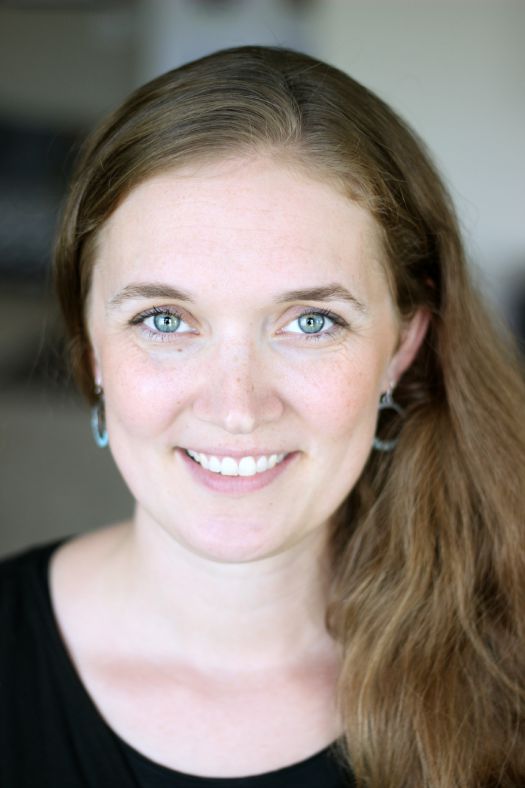 I'm done! I'm done! After 16 months of treatment, my bottom teeth are no longer crooked!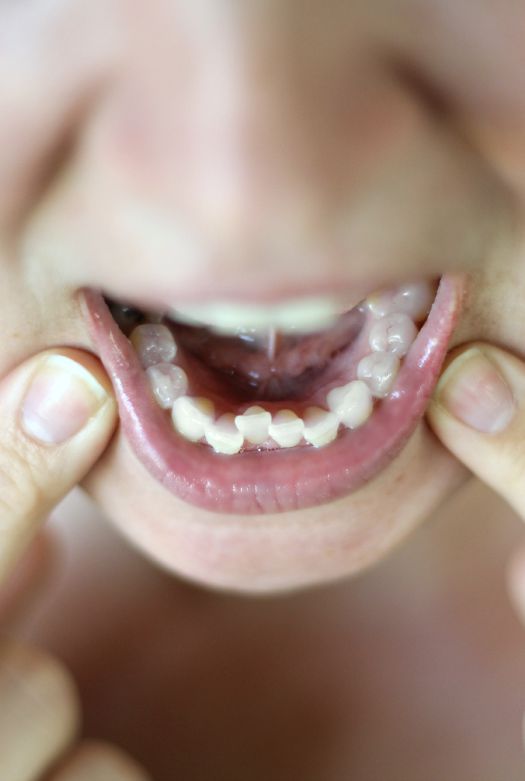 (before)
If you've been following along with my story you've probably been wondering why I dropped off the grid! The process took longer than expected, but I have completed the treatment and my teeth look SO much better! In the spirit of full disclosure, I will share that it was frustrating at times. The company went through a name change and that disrupted the e-mail system. My e-mails weren't being answered and for some reason, my information wasn't transferred into the new system. I realized something was wrong when the regular check-ups from my patient care representative stopped. Before, they were so good about checking in on me!  Finally, I was able to call and get in touch with someone who set me up with a new representative and things got back on track. Because of the glitch, my treatment took over a month longer than it should have.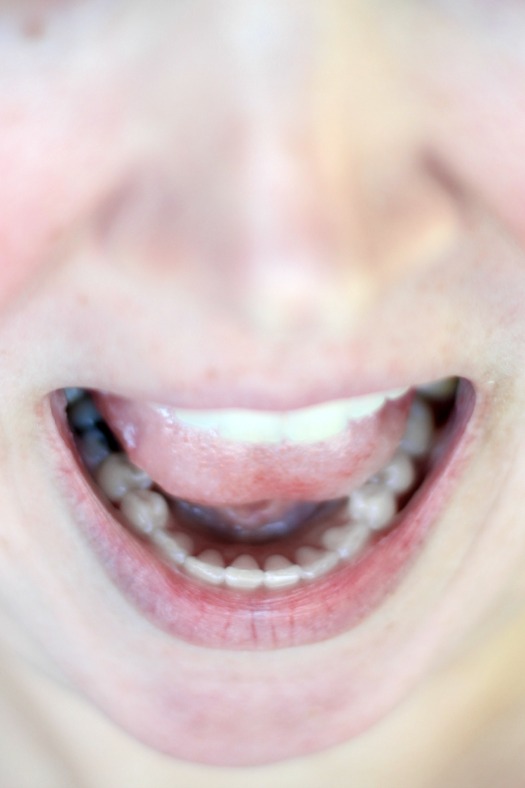 That being said, look at my teeth!! I can easily floss again without it getting caught between my teeth and my teeth look like they did when I got my braces off in the 6th grade.
I still notice some shifting happening when I take my retainers off in the morning until when I put them back on at night. So it's really important to wear them religiously because those stubborn teeth are not wanting to stay in place on their own! I am going to wear my retainers during the day for quite a while—just to make sure that my teeth are set!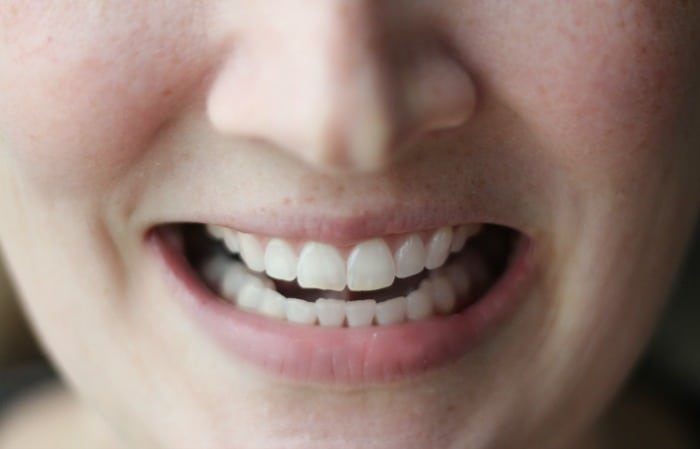 Bottom line: I straightened my teeth for under $1500 from home without a single visit to the dentist! Was the process perfect? No, but the results were exactly what I was hoping for. Would I use SmileDirectClub invisible aligners again? Yes (but I don't think I'll ever need to!) Would I recommend them to my friends? Yes.
It really is a great alternative to the leading invisible aligners that my dentist offered me. And a great option for those, who like me, have already had metal braces and need minor adjustments after twenty years.
Here's a side by side…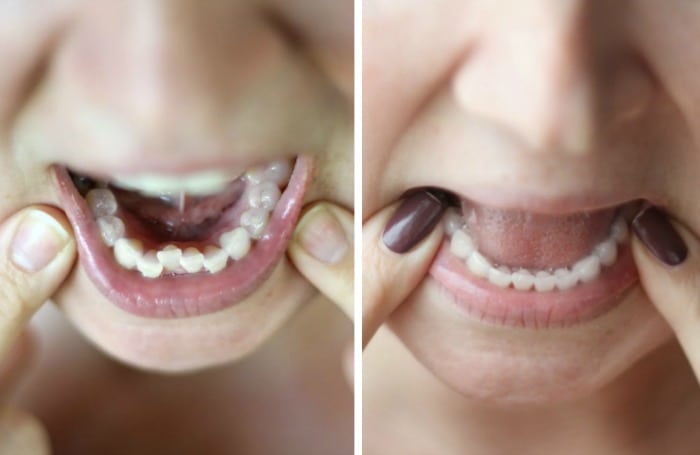 Disclosure: Almost 10 months after first hearing about SmileDirectClub invisible aligners I had saved up the money and was ready to make my purchase. Before I finalized everything I decided to contact them to see if they would be interested in having me share my story as I go through the process. They graciously agreed and gave me a percentage off of my treatment plan in exchange for a series of posts that will end when my treatment ends. I was prepared to purchase my 10 sets of invisible aligners even if they did not offer the discount.  You can use my link to get started and receive an evaluation kit for 50% off from SmileDirectClub!