This shop has been compensated by Collective Bias, Inc. and its advertiser. All opinions are mine alone.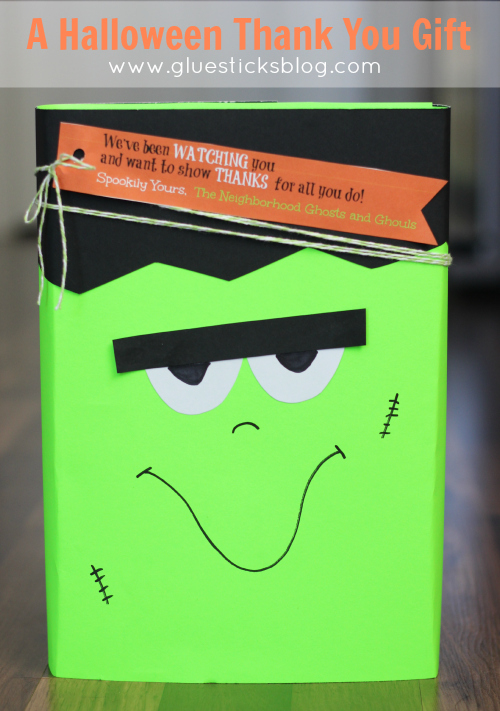 Who doesn't love the thrill of anonymously door bell ditching a gift? When I posed the idea to my kids they were totally on board.
Wouldn't this box of Skittles and Starburst candies be fun to  leave in a teacher's lounge, break room, or bring to the staff at a hospital? A friend recently brought a basket of snacks to give to the delivery nursing staff when she had her baby. Granola bars, candy bars, chips, crackers. I thought it was awesome and I'm sure they appreciated that gesture. This would also make a fun activity for Cub Scouts or Girl Scouts!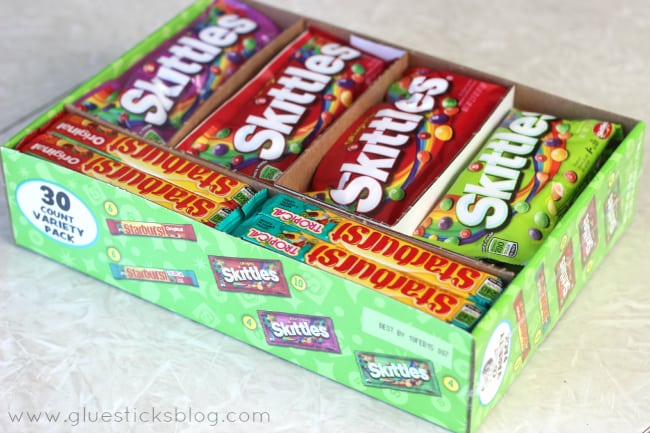 I picked up a variety box of Skittles and Starburst candies when I was at Sam's Club last week. These bulk boxes are the way to go and I like that they come with 3 types of Skittles and two varieties of Starburst candies. There's something for everyone.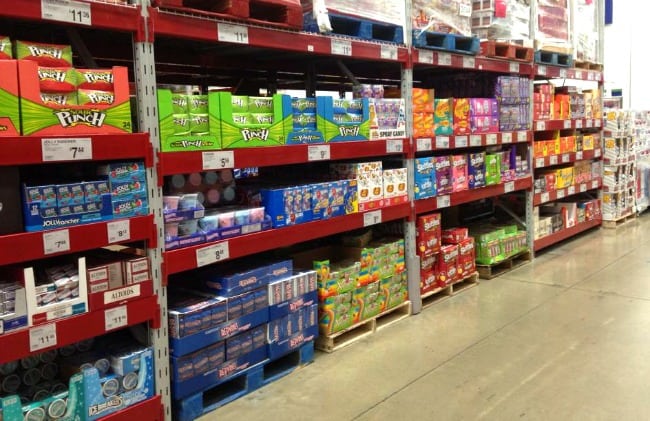 Every time we drive past our local fire department Aaron lets us know that his class walked there last year for a field trip. That was a year ago and he is still talking about how much fun he had. We decided to "Boo it Forward" and make a fun treat box to deliver to the guys who serve our small town.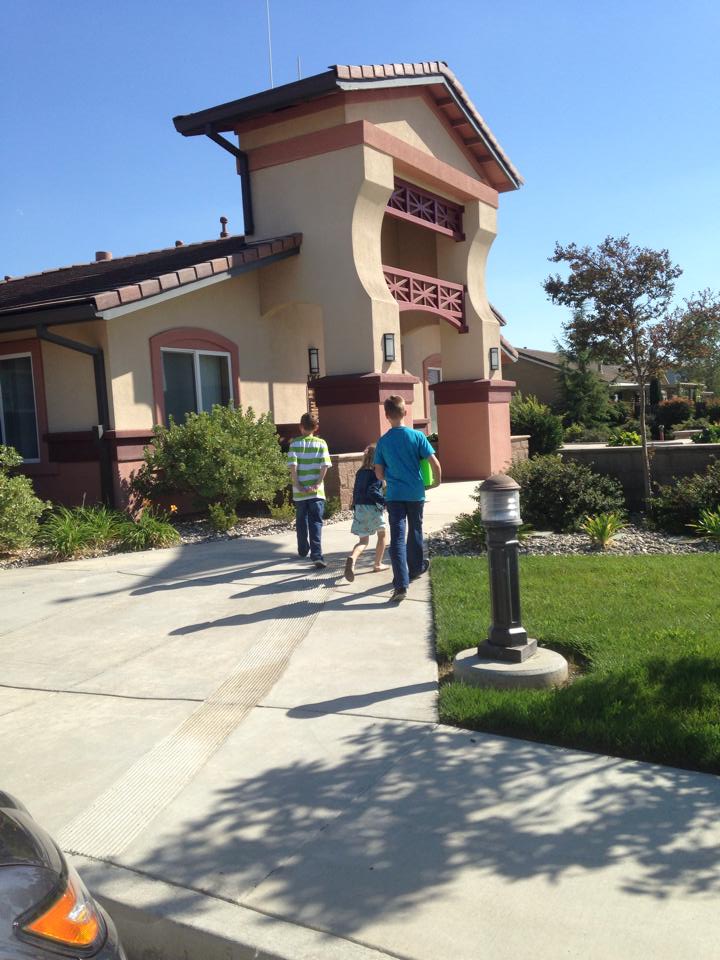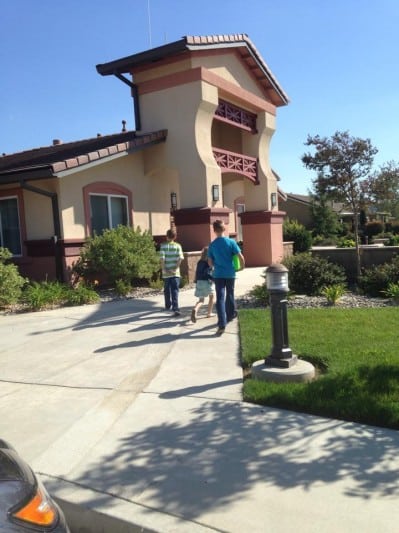 I picked up the kids from school and asked if they were ready. They were so excited. I stayed in the getaway car and they ran up to the station. Aaron said there was actually a door bell to "ring for service" so that rang it, left the box, and ran as fast as they could back to the car.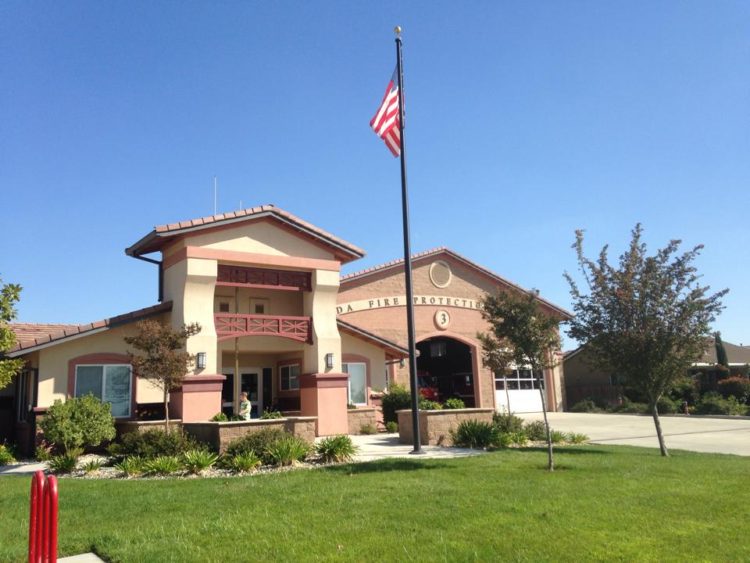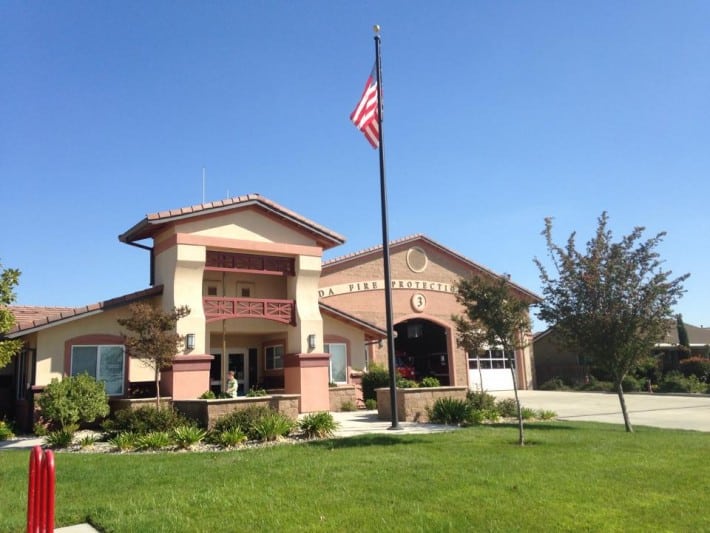 You can see Aaron making his way back to the car. When we drove by a few minutes later the package wasn't there anymore. We hope the crew enjoyed the treats that night! Watching the kids do this small act of service and seeing how happy it made them made my day!
You could make your box any theme you'd like, but today I am going to show you how we made Frankenstein!
Supplies:
1 Skittles/Starburst Variety Pack (30 ct.)
Green poster paper
Black poster paper
White paper
Permanent Marker
Adhesive
Sissors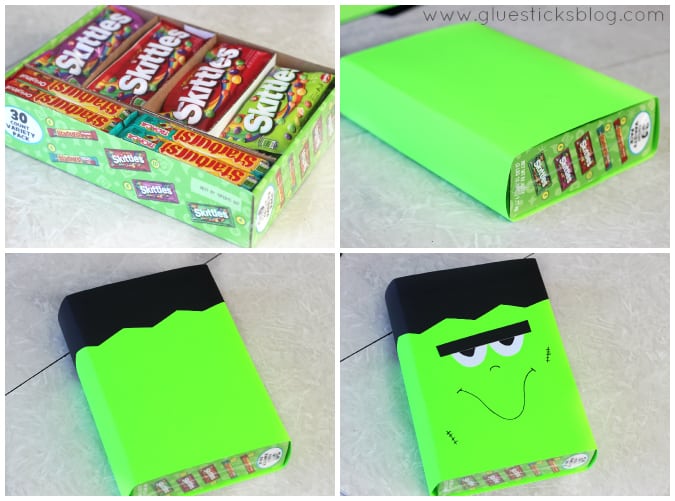 Cut a long strip from the green poster paper the width of the box. Wrap box and secure with tape or adhesive in the back.
Repeat with a smaller strip of black, cutting in a zig zag motion along the edge. Wrap and secure with adhesive.
Cut out a rectangle for a unibrow from the black paper and eyes from the white. Adhere and add details with permanent marker.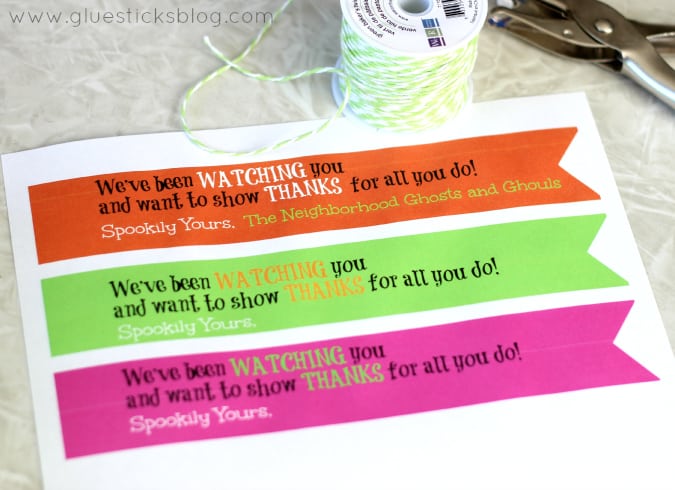 I created some printable tags that you are welcome to use. You can download them at the bottom of the post. The top one is for a delivery to a neighborhood location. i.e.: police station, fire department, etc. The other are blank to use for whatever you'd like!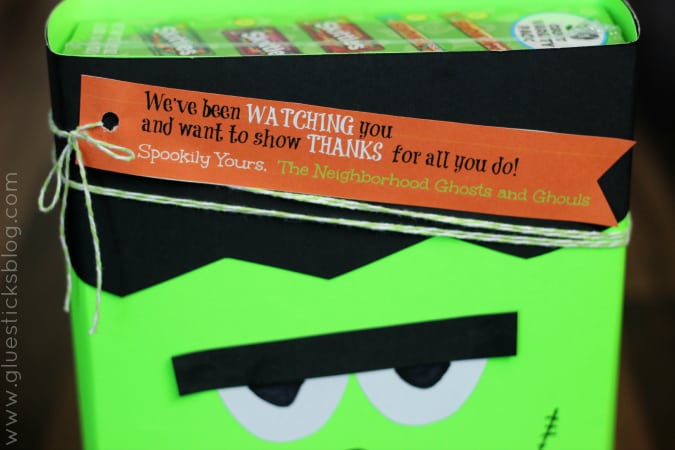 Wrap with twine or ribbon if you'd like and you are ready to door bell ditch that baby!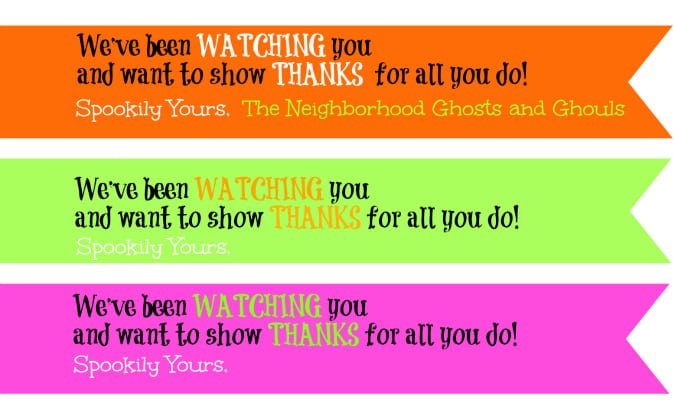 Free 7″ printable tags: Â download here.
@SamsClub is the perfect stop for your Halloween candy needs this year! Follow along with other fun Halloween Crafts using the big boxes of candy with #SweetOrTreat and #CollectiveBias.