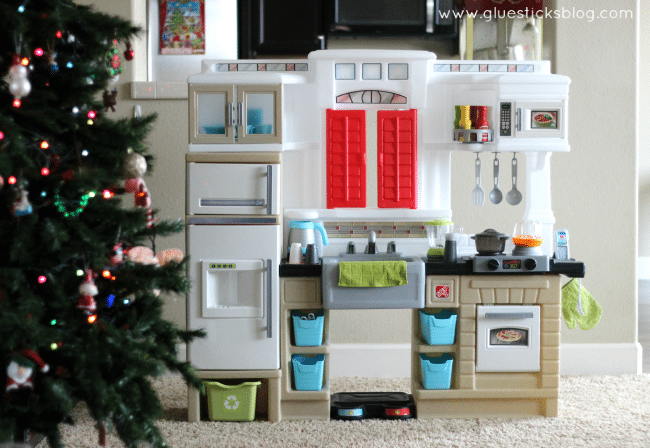 A few months ago I got rid of the little kitchen in the girls' bedroom. It was an old yard sale find 8 years ago that was rarely played with anymore. Water had ruined the sound board with the previous owners, and it and it wasn't big enough for more than one child to use. I was tired of letting that toy take up space if it wasn't functional for my girls. Knowing that they would still love to have a kitchen I began to hunt for one big enough for the both of them and had all of the bells and whistles. I absolutely fell in love with the Step 2 Mixin' Up Magic Kitchen after visiting their website and browsing through product features, photos, and videos. I knew it was the one that I wanted to get for my girls!
What really sold me were the storage baskets, attention to detail (it looks like a custom kitchen), hooks for storing utensils, and the lights and sounds!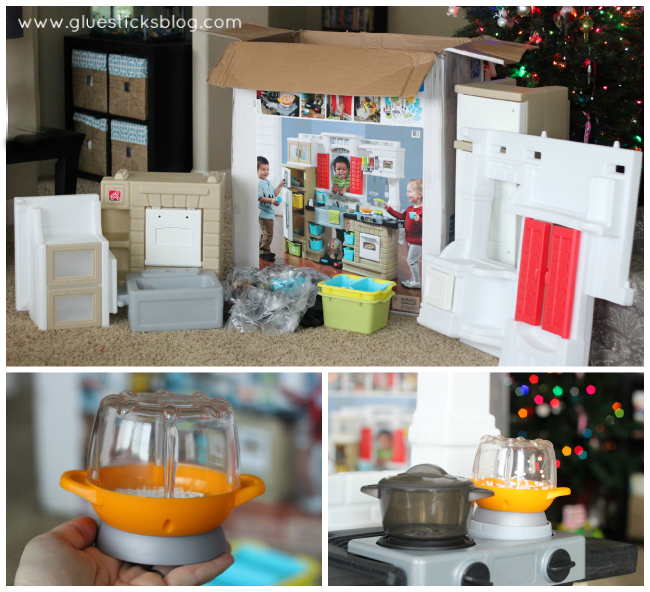 I only had two hours to set it up and snap photos before Ruby came home from preschool. So I got busy! It took me a little less than an hour to assemble it from start to finish. The only tool I needed was a screw driver. I also need 5 AA batteries. It was very straight forward and came with great directions. Everything snapped into place and was reinforced with screws. I couldn't help but play with it as I assembled everything. This little popcorn popper was my favorite! So cute and when you put it on the stove it pops like crazy! I think the girls will like it too. After all, the daddy in our household makes popcorn every single night!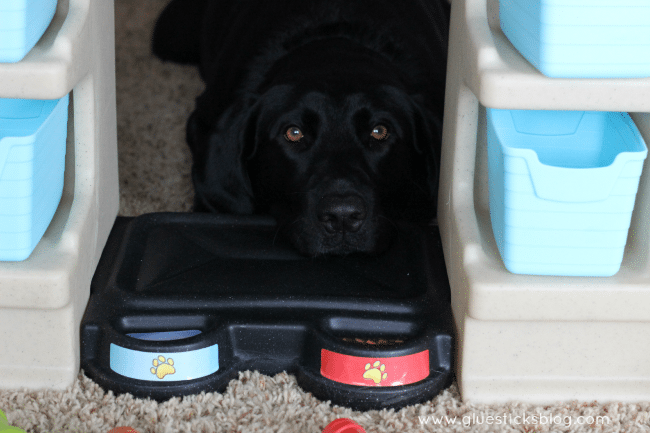 I couldn't help but laugh at Toby who had found the pet feeding area. It was designed for stuffed animals, but as I was adding the finishing touches on the kitchen I looked down and found him there just relaxing.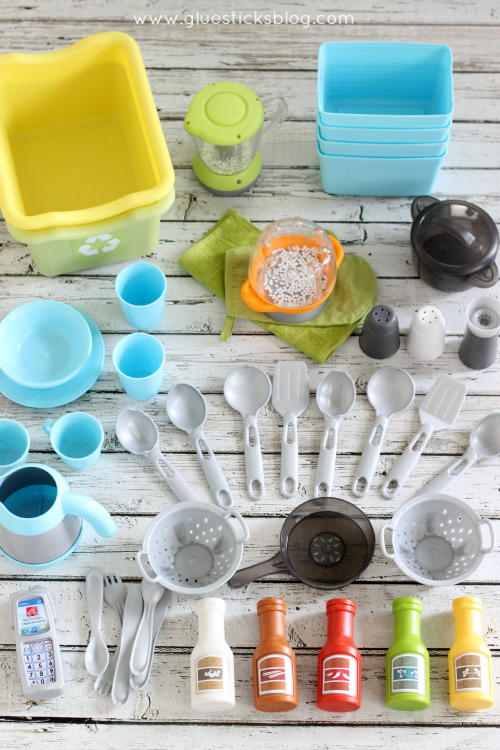 The Mixin' Up Magic Kitchen came with so many darling accessories and storage totes. Perfect to house everything they will need to create some delicious imaginary meals.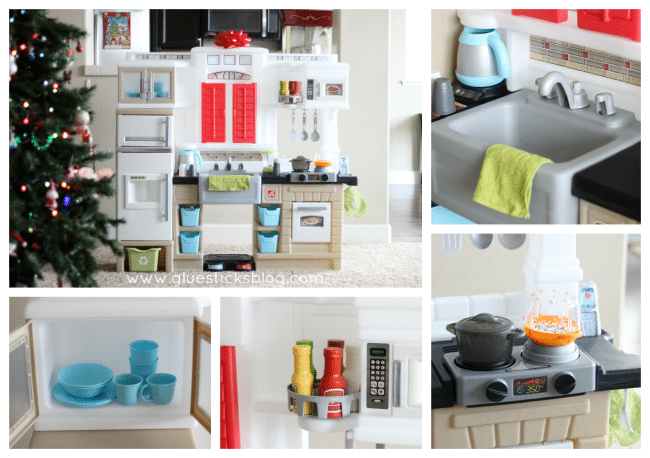 I will have more details on this fun kitchen after the girls start using it, and I'll be sure to update you on how well it is working in our home.  But for now it is tucked away in the back of our master closet with a couple of blankets on it. Waiting to find it's way next to the tree on Christmas morning.
When I approached Step 2 to see if they would consider working with me to make my girl's dream kitchen come true, I also inquired about the possibility of doing the same for one of YOU! They generously agreed to let me give away a Mixin' Up Magic Kitchen to one of my readers and I am SOOO excited that they did! I don't think I've ever been so excited to share a giveaway on here as I am to share this one.  It is a product that I sought after and researched, and I know your little ones will love it too!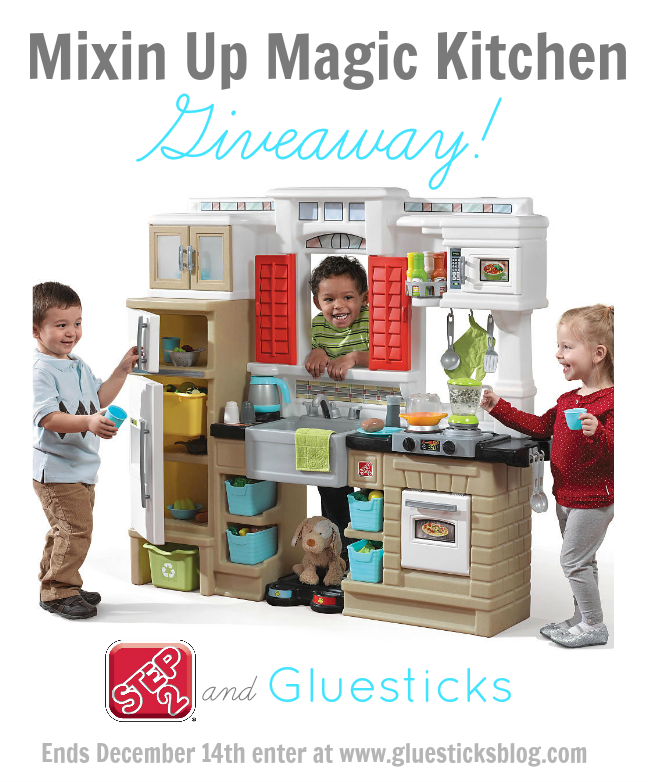 You will receive 1 Mixin' Up Magic Kitchen with all of the accessories (a $200 value!)
To enter, simple follow the directions on the rafflecopter widget below! I can't wait to send out the notification email to one of you next week!
The Fine Print: The giveaway is open to the 48 contiguous states to entrants over 18 years of age. Due to shipping times it may not arrive before Christmas.
a Rafflecopter giveaway

Disclosure: I approached Step 2 and asked for product compensation in exchange for sharing my opinions with you. All opinions are 100% my own.