"I am partnering with Step2 for the following review. I received a product in exchange for my review and honest opinion. No other compensation was provided."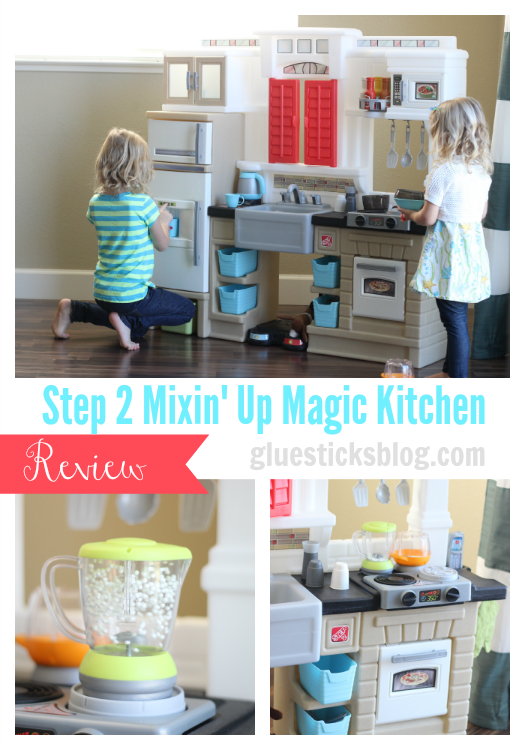 When I posted last month about the Step2 Mixin' Up Magic Kitchen that my girls were getting for Christmas I shared some photos of the "BEFORE". Before they had a chance to play with it! Here is the AFTER 🙂
I'm not sure who was more excited about Christmas morning this year. My kids, or me! This darling kitchen was ready and waiting in my closet for a couple of weeks and it was killing me! I couldn't wait to sneak it down the stairs on Christmas Eve and tuck it in next to the Christmas tree. The girls were in total shock the next morning!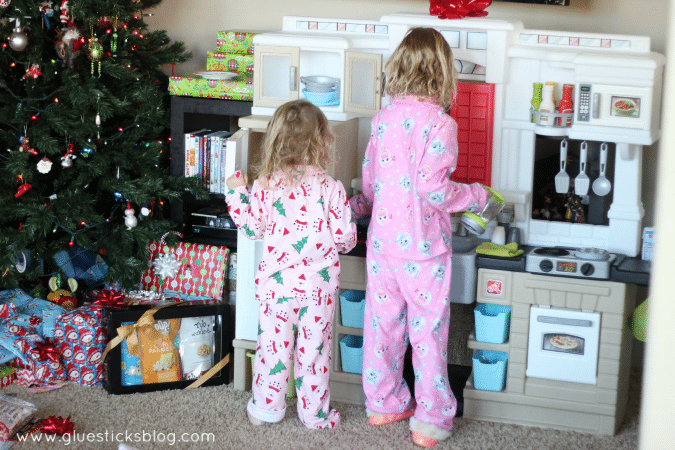 Their old kitchen was too small, dated, and the lights and sounds hadn't worked in years. We gave it away months ago, but they had no idea that I had plans to replace it!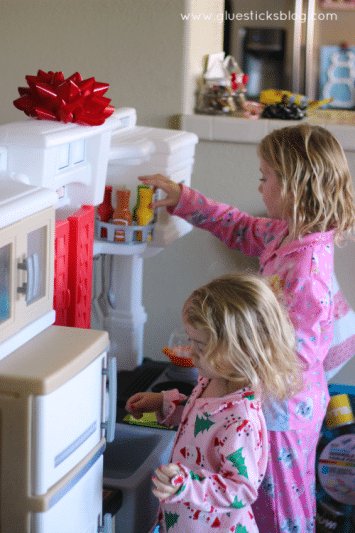 For days they were content to play and play without any pretend food, just the dishes that came with the set. I offered a few times to go and get their box of play food and Ruby would say, "It's ok!" and hand me a pretend smoothie to sip.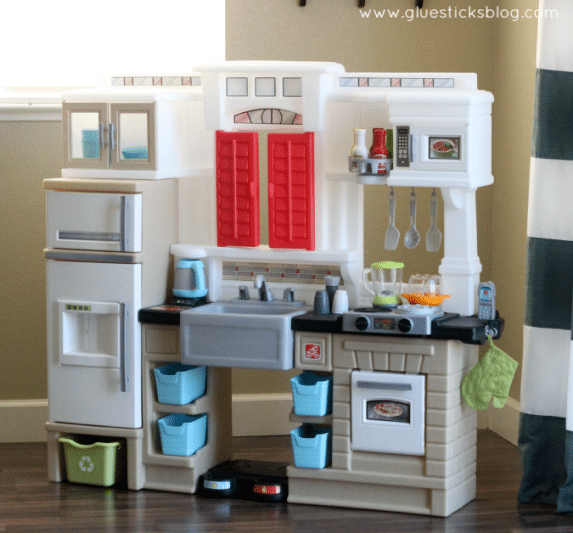 My favorite part about this kitchen is that it looks so pretty! No crazy wild colors. It is set up in our dining room and really doesn't detract from our decor. It's a mini kitchen next to my big kitchen. The girls love cooking along side me!
We created a video with some of our other features. It was a lot of fun and the girls did a great job helping me. You'd never know that Ruby started acting like a little pill during the video and ended up throwing a toy at Kaylee! Haha!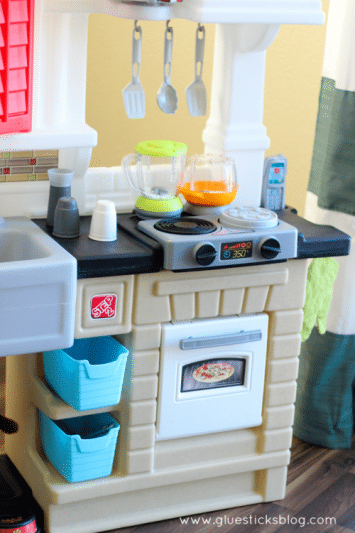 I love Step 2 products because of their attention to detail. From adding extra storage all the way down to creating a spot for stuffed animals!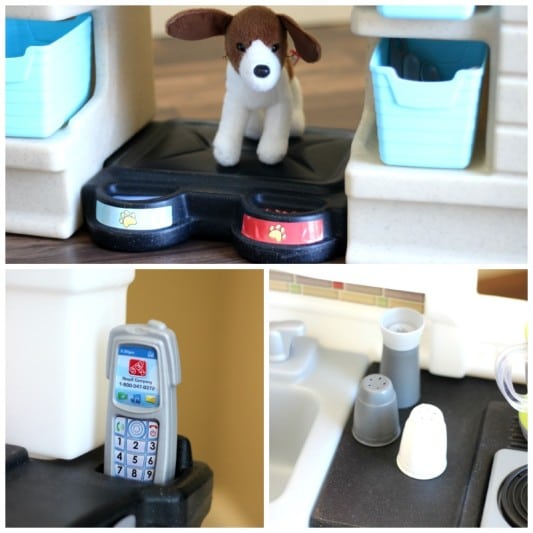 The Mixin' Up Magic Kitchen comes with many accessories as shown in my earlier post. The girls love the condiments in the lazy Susan, as well as all of the utensils for cooking.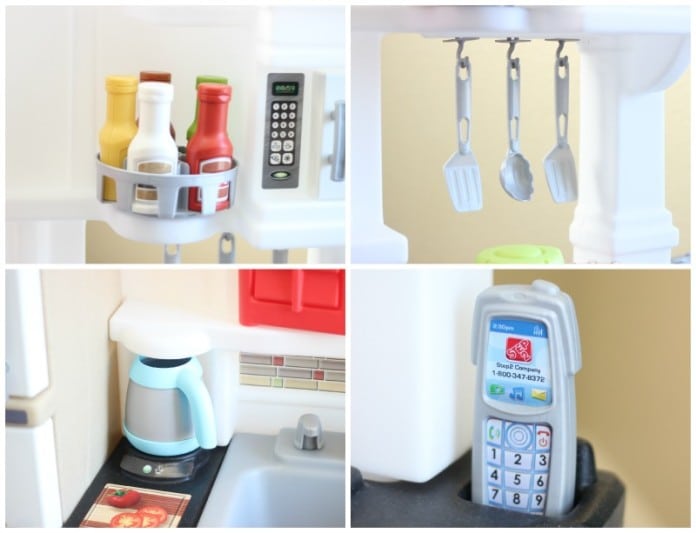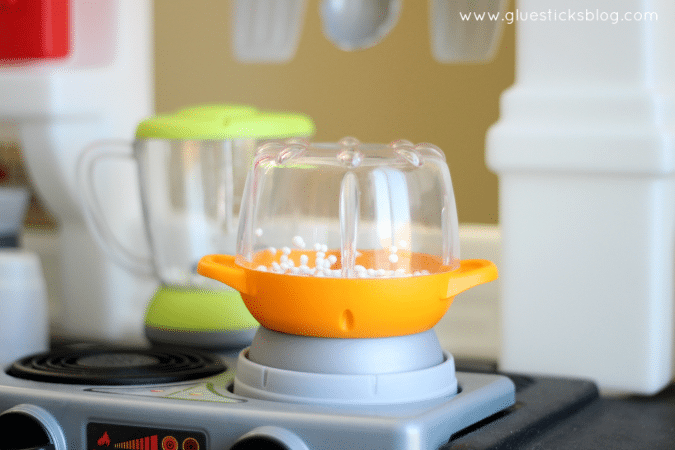 The cute blender and popcorn popper that pop and make noise were an absolute hit, and the girls also love the boiling and sizzling sounds from the cooking pans.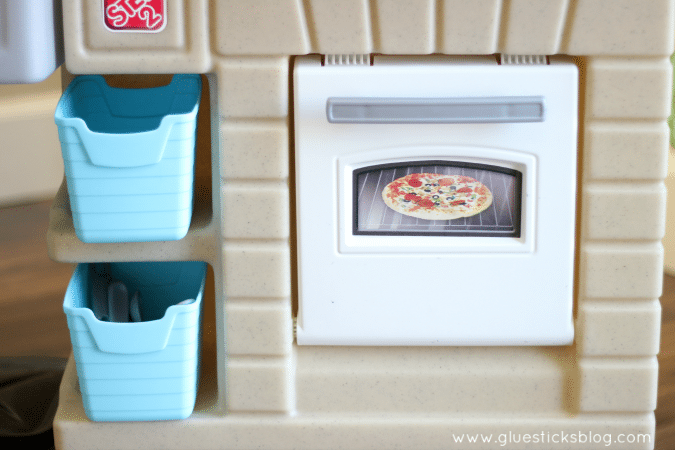 I envision years of imaginative play from our  new kitchen. Step2 toys are made in the USA and are built to last. Quality materials, attention to detail, and totally designed with children in mind.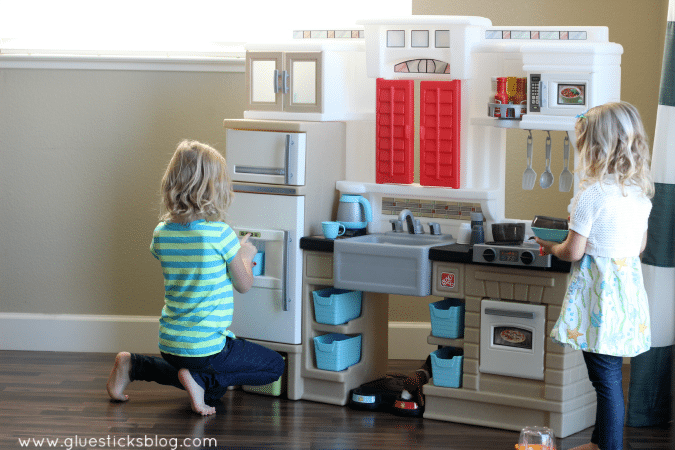 I was able to give one of these darling kitchens away to a reader last month and I was so excited to send that notification e-mail to Annie who is a mother of four little ones.
She said, "Thank you so much! The kids will be super excited! You've made my year, this honestly couldn't come at a better time!"
Thank you Step2 for helping us make memories with our children!