This year has absolutely FLOWN by! 2015 brought many wonderful opportunities and experiences for our family. One of those was being able to work with Step2 and experience the products at home with my own children. I thought it would be fun to take a look back on my year with Step2 and share the products that brought our children hours of enjoyment.  Let's get started!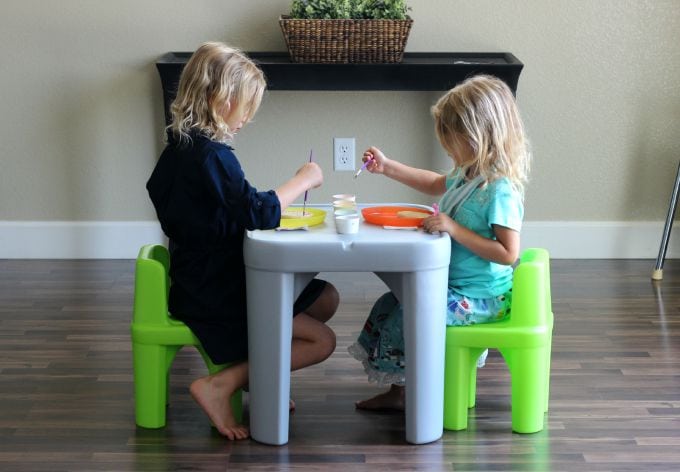 The
Mighty My Size table and chairs
 is the perfect size for snacking and doing small art projects! My favorite part is that the chairs slide under the table! Easy to clean and easy to store. You can read more about this set and see how we made
tie dyed toast here!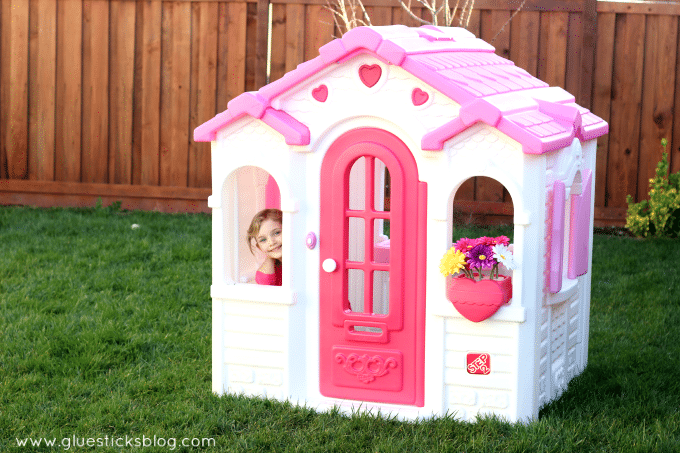 My girls' dreams came true with their
Sweetheart Playhouse
. They give you an inside peek on their favorite features in
this post.
 This playhouse is large enough for several children and includes so many darling details!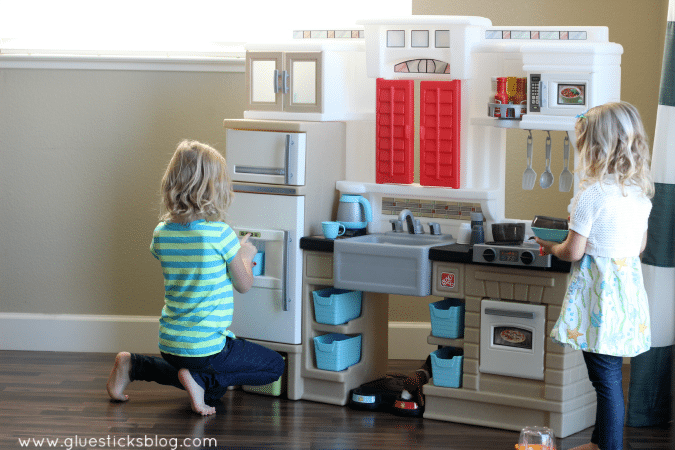 My favorite item this year was the
Mixin' Up Magic Kitchen
. I think I've played with this as much as the girls have! The colors, the sounds, the storage, it is my favorite kitchen that Step2 has created! You can check out the
video we made in this post
and see everything in action!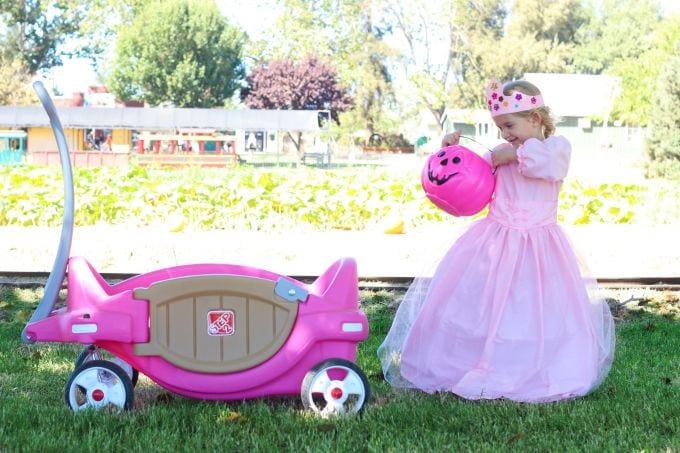 Every princess (or knight) needs a carriage! Ruby used hers on Halloween night as we went trick or treating. The
EasyGoing wagon
is light, easy to pull, and features a swing open door that kids love! More details can be
found here.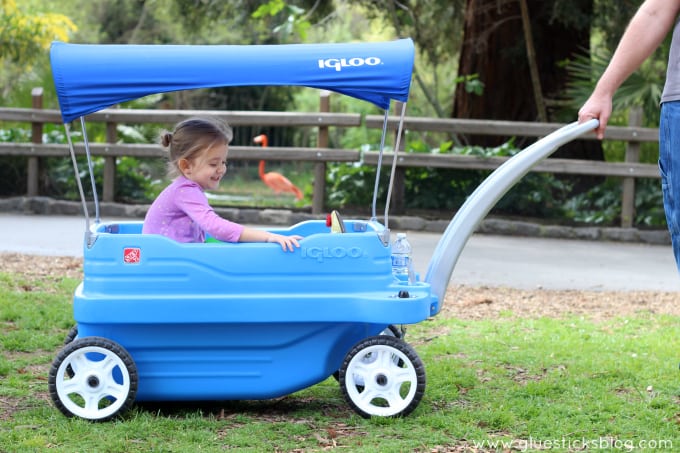 Our trip to the zoo was so much fun this year! We packed a lunch and stored it in the bottom of our
IGLOO wagon
. The wagon comes with an insulated cooler, perfect for drinks and snacks. Ruby's favorite feature is the canopy. You can read more about our zoo trip, the IGLOO wagon, and print out a zoo scavenger hunt game
in this post.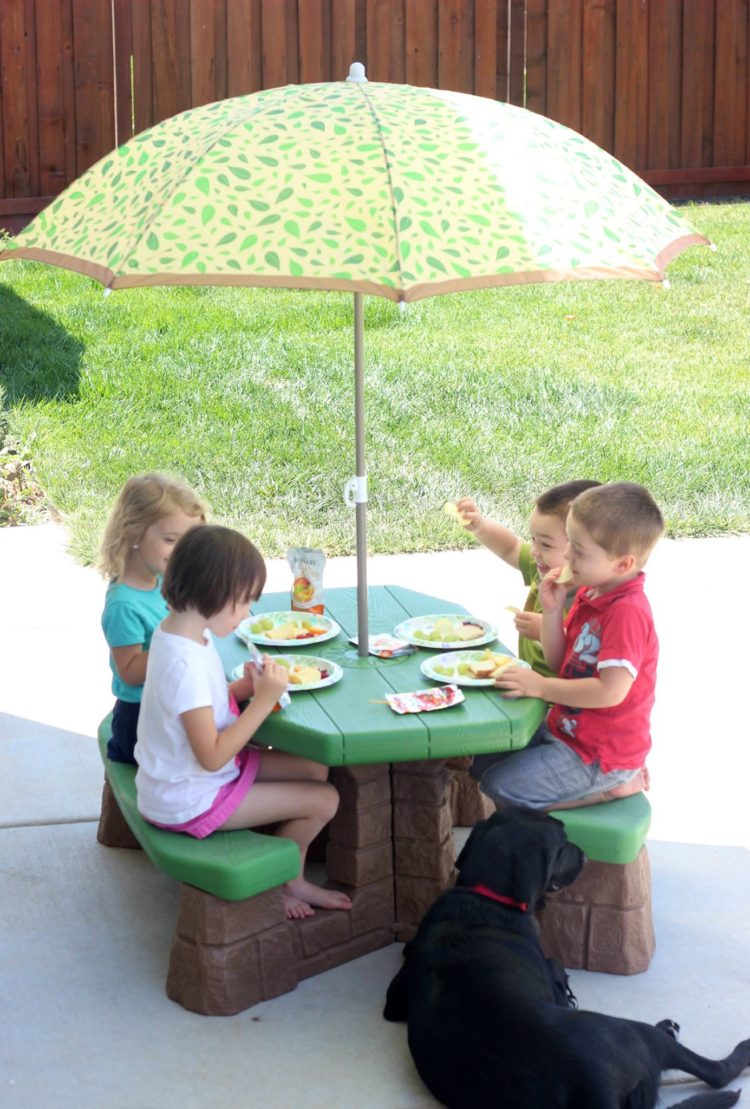 The
Naturally Playful
picnic table and umbrella is roomy enough for 6 children! Our kids have had many backyard lunches with friends this year and we even bought one for Ruby's preschool class to  use. It comes in two colors and also includes a removable umbrella.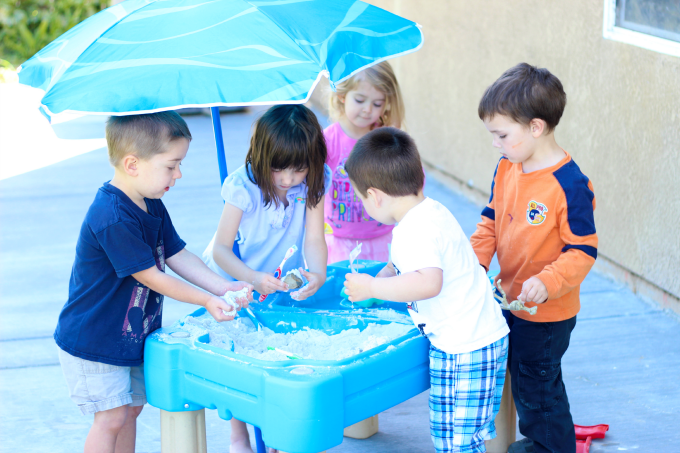 Ruby's preschool teacher teamed up with me to create an entire list of sand and water sensory activities using the
Sandy Shores Sand and Water Table
. I love that it comes with a cover and each side has a drain for easy clean up! You can get the
full activity list here!
And last, but not least….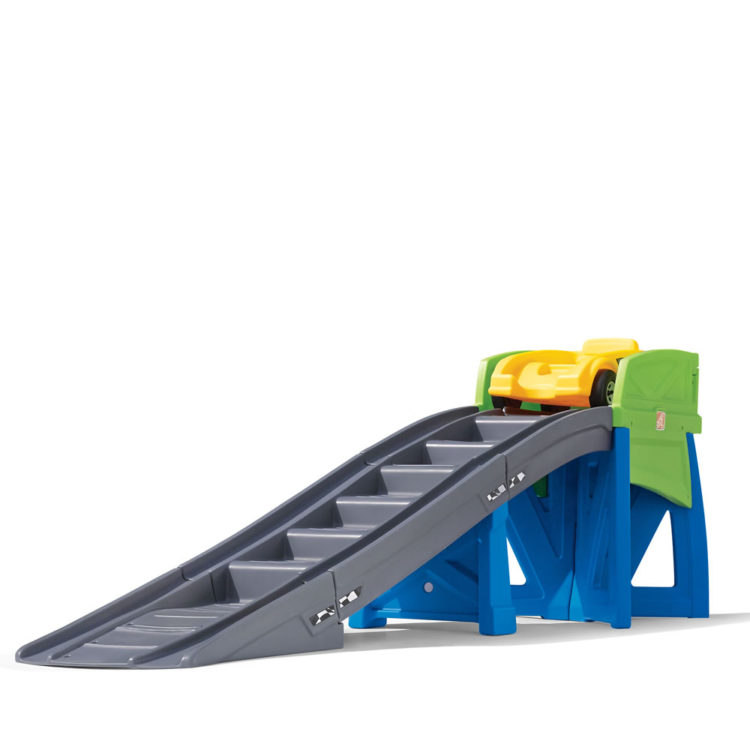 The
Extreme Coaster
! I asked all 4 of my kids what their favorite Step2 product has been and every single one of them, without even having to think about it, said "The Coaster!". The Extreme Coaster is the ultimate backyard toy. Everyone who comes over wants to try it out!
Stay tuned for even more amazing products in 2016. I can't wait until Spring to share what Step2 has in store for outdoor fun!