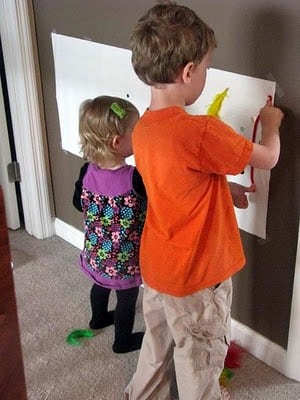 Dallin and Aaron had fun making these when they were little. Heck, Aaron still likes doing this. He and Kaylee made one the other afternoon and had a great time.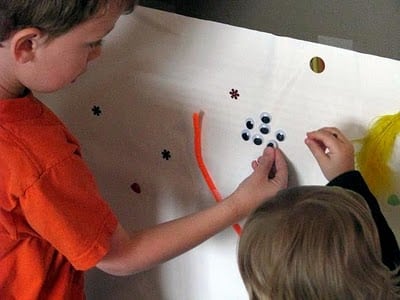 Take a large piece of contact paper, peel the backing off and tape it to the wall…sticky side out. Then let the kids loose! Super easy and perfect for toddlers.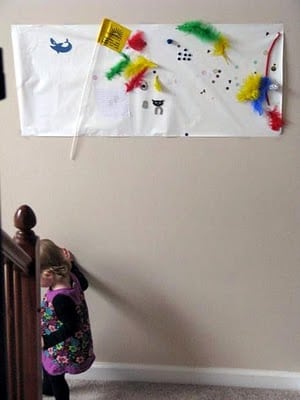 Just hang it out of reach when you are done if you use little pieces like we did. Somehow the flag that was on the lawn from the city (marking gas lines) ended up on the poster. Hope they didn't need that because Aaron thought it looked great on the poster.