This is a sponsored post written by me on behalf of Kiwi Crate.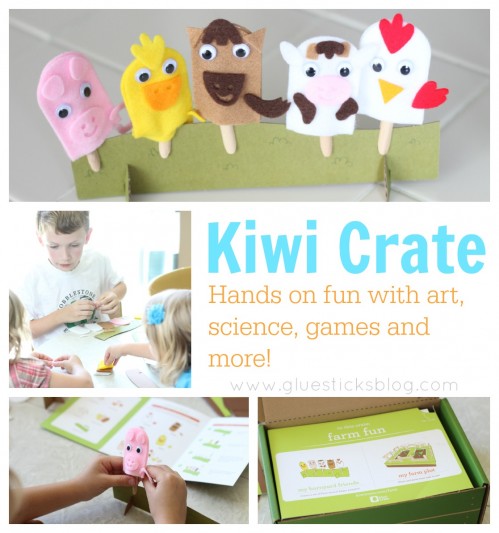 It's no secret that our family loves Kiwi Crate. I've shared my adoration for the company on here before! With summer fast approaching I wanted to share our latest crate with you and let you know about their new summer crates!
We were subscribers for almost two years and then took a break when we made some family budget cuts. They had a great sale around Christmastime for some of their boxes and I stocked up. The crates were so nice to have on hand during winter break. The kids would go upstairs and pick out a box to make, now knowing what the theme was inside!
Now that summer is coming, I am going to sign back up.  Kiwi Crate will be launching their annual Summer Adventure Series where for the months of June – August, their monthly crate themes will center around summer projects for kids and families!
Here are a few of the kits that we've done over the past two years: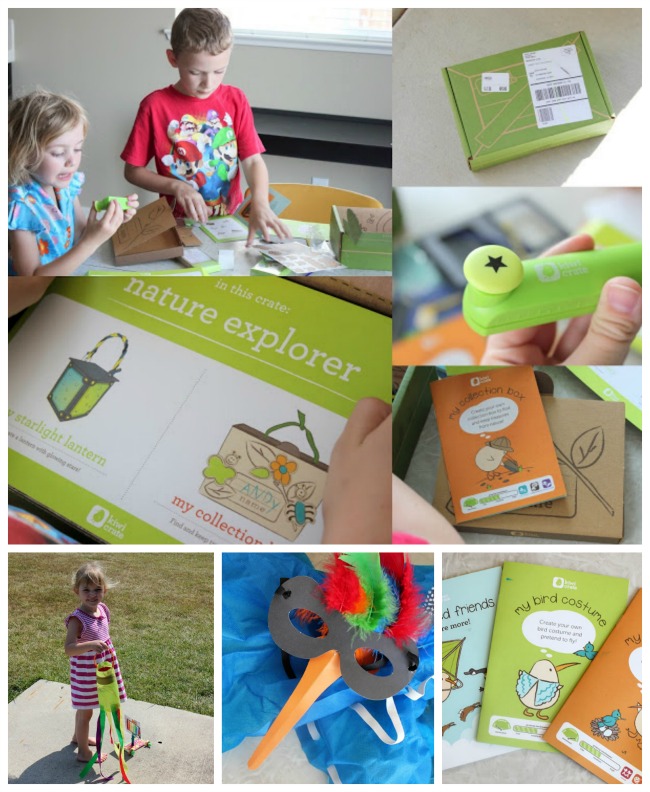 Each crate comes with everything needed to complete the projects. Scissors, glue, stickers, tape, crayons, markers, magnets, hole punch….the list goes on. It really is all inclusive.

This month's box was "Farm Fun". The kids received the supplies to make some darling barnyard finger puppets and a small farm plot garden.
You can purchase crates with enough supplies for 1 child or add enough for 2 children by adding on a sibling to the subscription.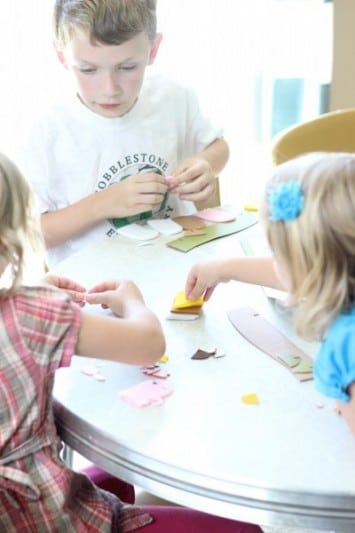 The box arrived early in the week, but we had things going on after school. They were so bummed that they had to go to things like Cub Scouts, karate and dance class and that we had to put off crafting until Friday!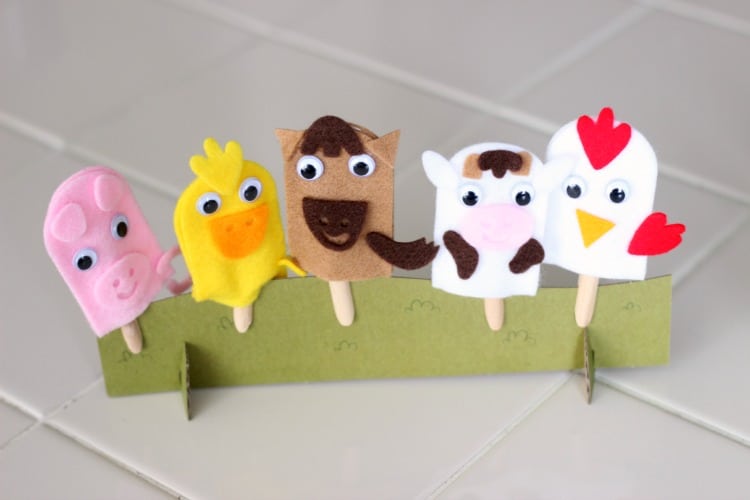 These little finger puppets are so cute and didn't require any glue. Everything was self-adhesive and incredible simple to put together.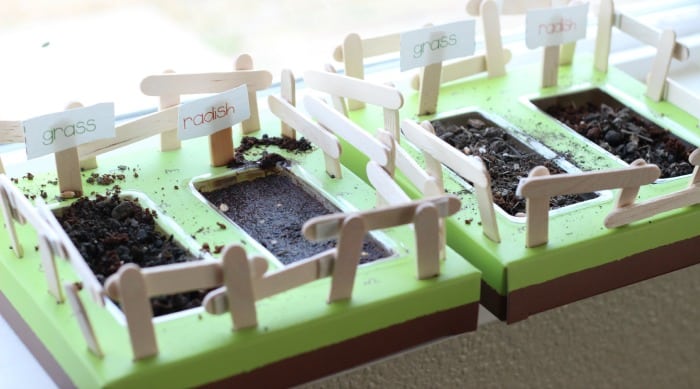 I especially love these cute little garden plots. They can't wait for their grass and radishes to sprout!
The instructions are so precise and child-friendly. I've only helped out with one or two of the crates. That's what Aaron (my 8 year old) loves about these. He can do them all on his own and he enjoys helping Kaylee do it too. They love having their own independence and showing me what they made that month.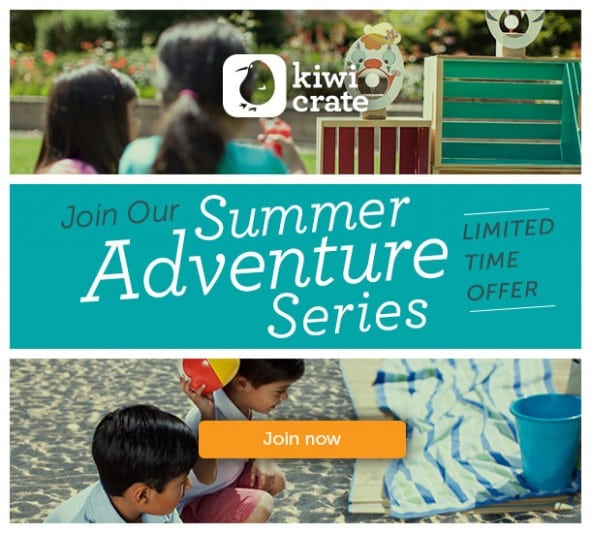 If you think this is something your kids would love to try, give it a shot! Even if it is just for the summer. Use the code: SUMMER25 to receive 25 % off of your first month through June 30th. You can get all of the details on the new summer crates and view all of the subscription plans by visiting Kiwi Crate. Click here for all of the details!
This is a sponsored post written by me on behalf of Kiwi Crate.