Grilled Corn on the Cob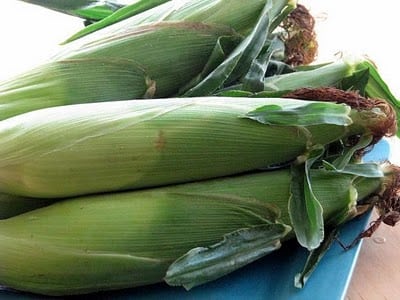 We live in Ohio. There is an abundance of corn here in the summer and fall and that isok with us! Last year Derrick started grilling it and we had it weekly. It is very simple to do and has great flavor.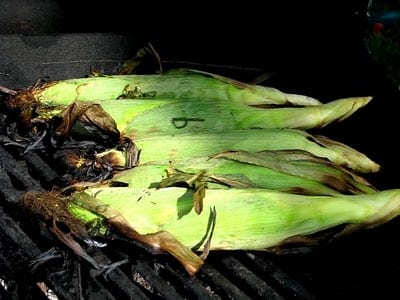 Preheat grill to HIGH. Place desired amount of corn on the grill and cook for 5 minutes. Turn each ear over and cook another 5 minutes.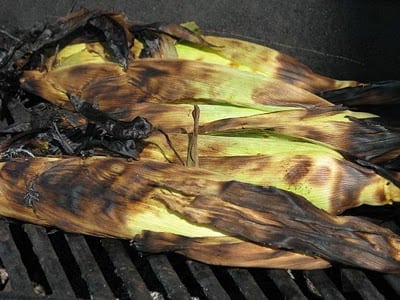 It will look like this and that is OK! The corn doesn't blacken on the inside. It steams while the outside chars. You can shuck the corn and place it directly on the grill, but we prefer this method. It keeps the corn moist and doesn't burn it.
At this point you can let the corn cool, then shuck it or shuck it while it is hot. Shucking it while it is hot is quicker. Just use gloves and have a bucket or trash can outside with you.
Place corn back on the grill and add your finishing touches. We like butter and Johnny's Seasoning Salt.
The perfect side to any summer meal!