Summer is the season that we look forward to every year! Learn the top 5 summer injuries that occur among children and how to prevent them. Thank you Shriners Hospitals for Children® for sponsoring my writing and sharing these safety tips with my children in a fun and interactive way.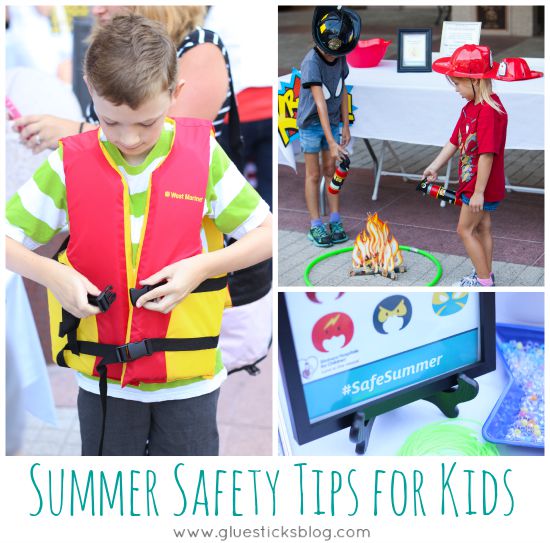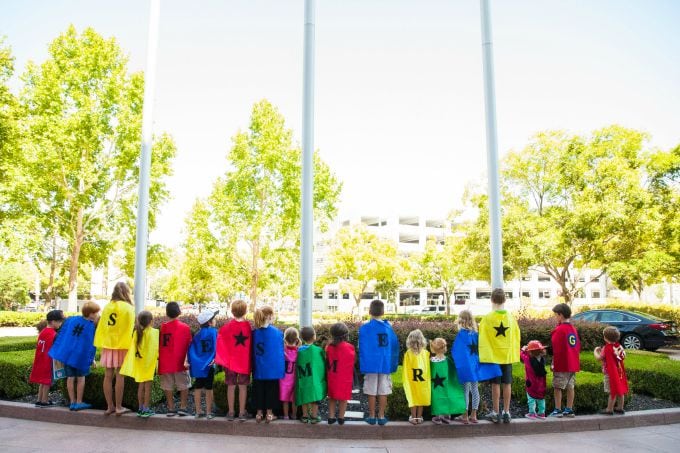 The kids and I were invited to a fun super hero themed safety event at
Shriners Hospitals for Children®
this week. The last time we were at Shriners Hospitals for Children® was to consult with an orthopedic surgeon about the deformity in Dallin's leg. As we walked up to the building he said, "I'm a lot less nervous this time than I was last time!" He had no reason to be nervous before. The surgeon was amazing and very personable. Dallin liked him a lot. The surgeon told him that his leg didn't form properly in the womb, but it wasn't anything that would cause him problems down the road. He told him it that it was what made him unique and that his foot can turn farther than most kids. That's awesome.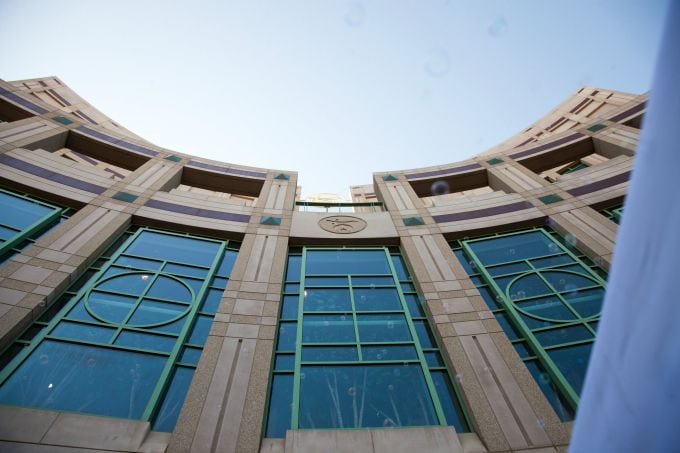 Shriners Hospitals for Children® is the leader in treatment of pediatric orthopedic conditions, spinal cord injuries and burns. When we arrived at the On Track for a Safe Summer Event we noticed several children in attendance who were burn patients. My heart went out to them and all that they've been through in their short time here on earth. They were the real super heroes of the event, for sure.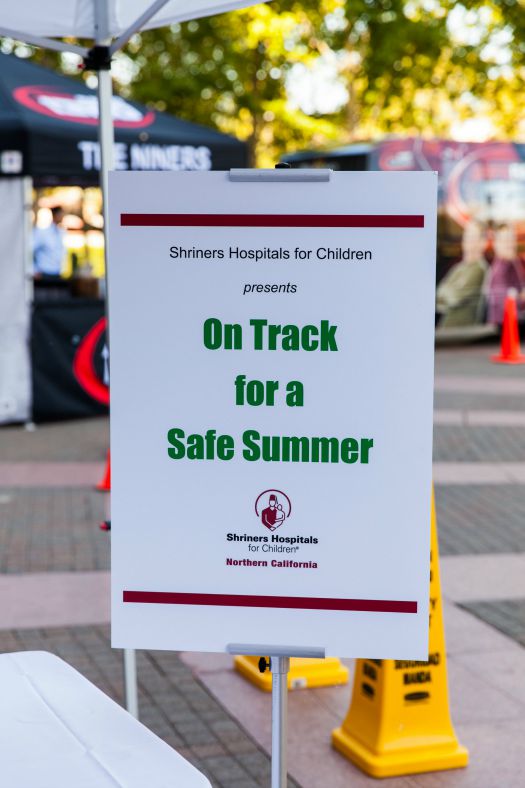 Summer is known as "trauma season" among public health and medical professionals because unintentional deaths and serious injuries increase dramatically among children during these months. Less electronics and more outdoor play is definitely the goal with a lot of us parents when it comes to how our children use their summers away from school  At the On Track for a Safe Summer Event the children learned important safety tips to ensure a safe summer while doing their favorite outdoor activities.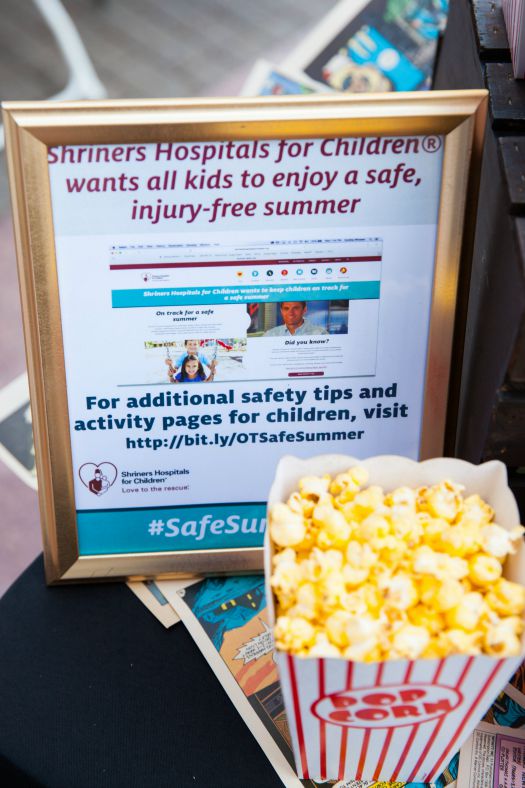 Even super heroes take precautions. Masks, shields, special protective clothing. The children were able to visit 5 safety booths, each representing the 5 most common summer injuries for kids and learn important safety tips.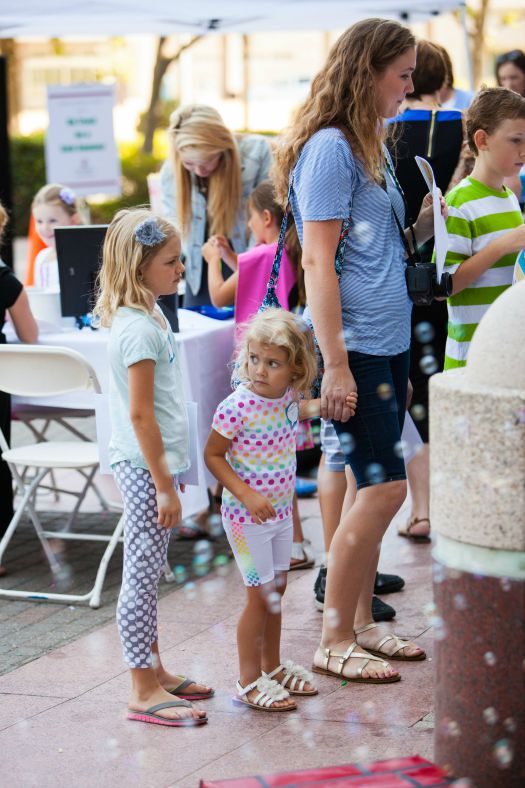 Do you know where the top 5 summer injuries occur?
On playground equipment, fire injuries, around lawnmowers, in the pool, and on the water (boating).
Here's a quick video that I took at that event!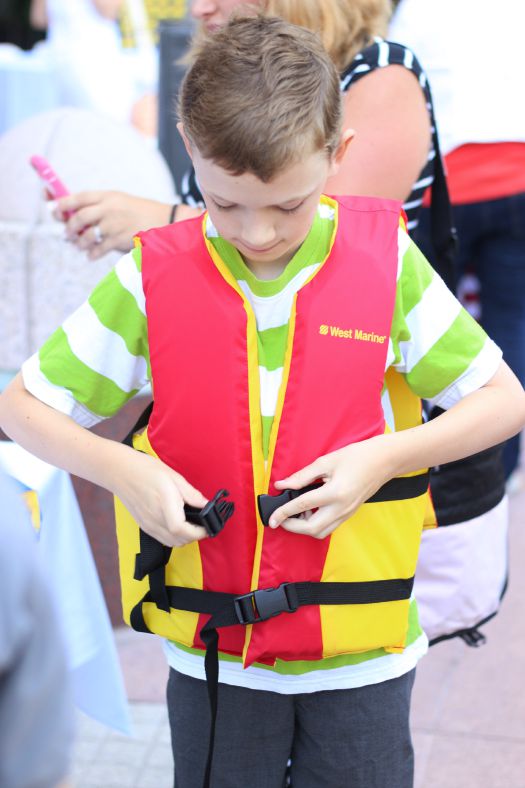 My husband is taking the boys on a 3 day canoe trip in Arizona this summer so I especially appreciate the summer boating tips that were provided. The kids tried on life jackets to check for a proper fitting, practiced jumping into a pool (a kiddie pool) instead of diving, and even practiced putting out a pretend fire with a fire extinguisher.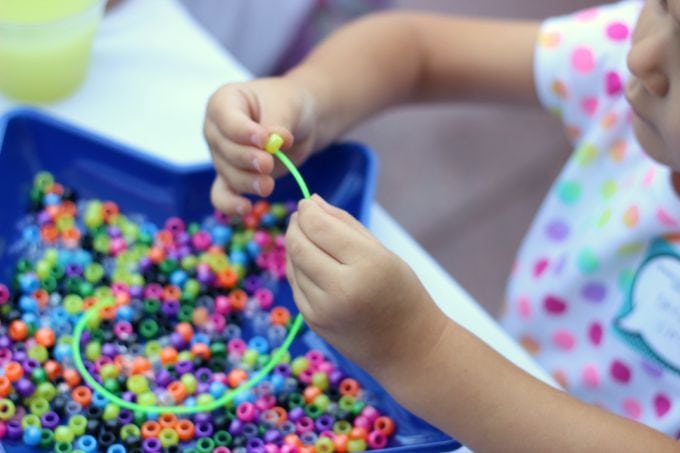 Ruby's favorite activity was making a beaded bracelet. The beads were UV beads. They glow in the sunlight, meaning that it is time to wear sunscreen.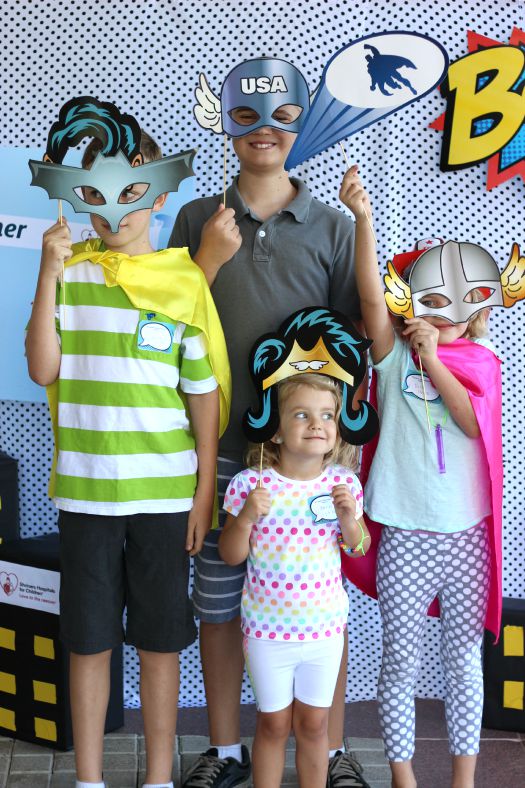 Shriners Hospitals for Children® urges parents and caregivers to remind kids of these simple precautions to keep them injury-free this summer:
Swing sitting down.
Slide feet first, one child at a time.
Do not push or shove others on the playground.
Always swim with an adult or a friend.
Wear a life jacket when near the water.
Never play on or around lawn mowers.
Do not play around fire pits, campfires or grills.
You can find the complete guide to summer safety tips and activity pages to share with your children by visiting the Shriners Hospitals for Children® On Track For a Safe Summer website.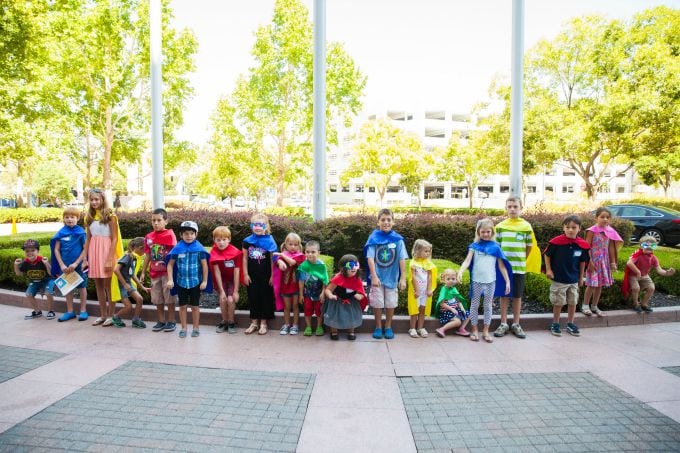 Should an accident occur, Shriners Hospitals for Children® can help. As the leaders in specialty pediatric care, Shriners Hospitals for Children®'s staff provides expert surgical and rehabilitative care to children with orthopedic conditions, spinal cord injuries and burns, regardless of the families' ability to pay. I LOVE that.
Here's to a #SafeSummer!
Special thanks to Green Vintage Photography for providing some of these beautiful images of the event.
This is a sponsored post written by me on behalf of Shriners Hospitals for Children®.