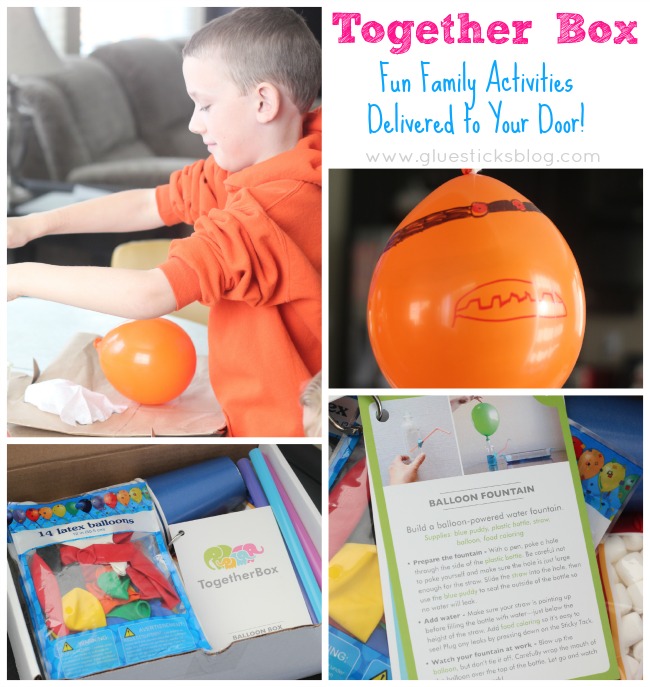 Spending time and doing activities as a family is time well spent, for sure! It is so fun to build things together, play games, and have good old fashioned fun! I love finding ways to simplify things with our busy schedules. We were thrilled when our TogetherBox showed up on our door step. It was filled to the brim with all sorts of goodies to carry out 4 family activities.No prep work needed at all.  We spread out the activities over the span of a couple of weeks and had a blast. Our TogetherBox was a balloon themed one, but the theme of the box changes monthly.
Here are the activities that were included: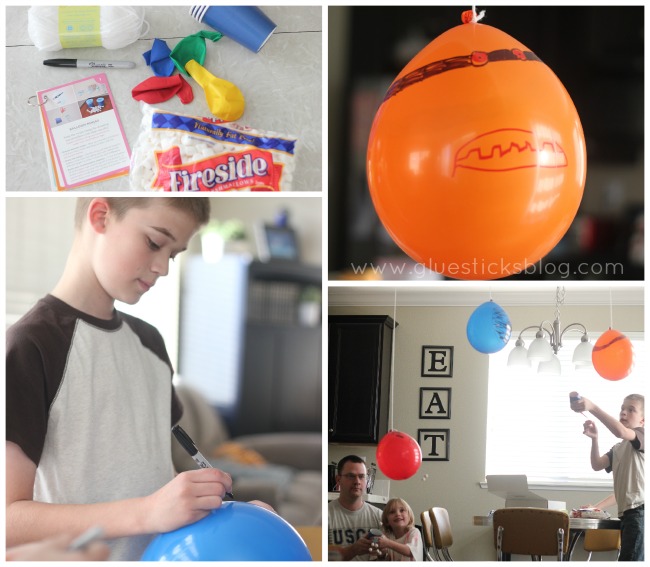 Marshmallow Shooters and Balloon Ninjas:
We used paper cups and balloons to make little marshmallow shooters. We also drew ninja faces on balloons and strung them from the ceiling. The kids loved shooting marshmallows at them!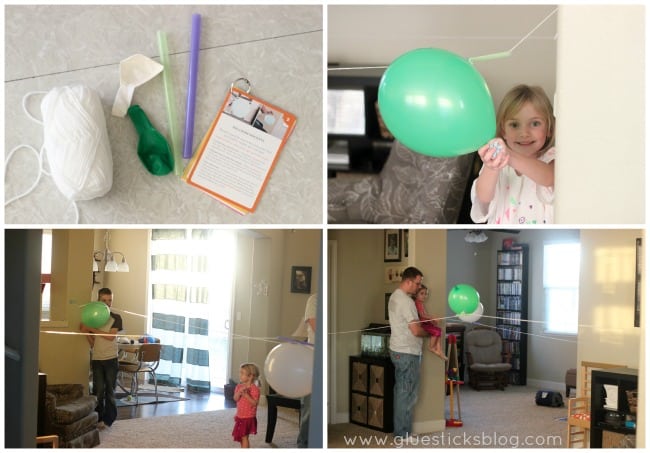 Balloon Rockets:
We strung yarn through a straw and across the house then attached a balloon to the straw. When we let go of the untied balloon, it shot across the room! Then we added another string of yarn and raced balloons.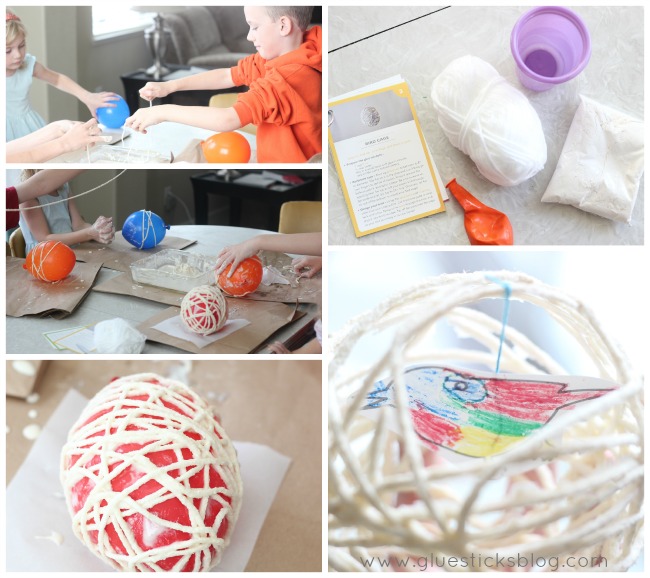 Bird Cages:
There is no such thing as a mess-free paper mache' project, that's for sure! The kids had fun making these little bird cages out of yarn, and flour/water glue. When they dried, they popped the balloons and had a pretty little cage for their cardstock bird cutouts!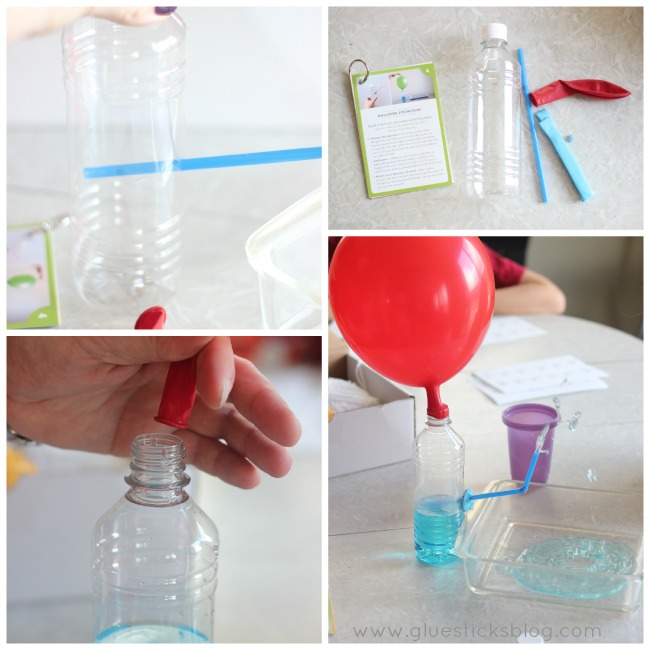 Balloon Fountain:
I think this was my favorite activity out of all of them. We poked a hole in the side of the water bottle and added a straw. We used putty to secure the straw and then added water that had been tinted blue to the bottle. We blew up a balloon and attached it to the top of the bottle. When we let go, the air inside of the balloon, pushing down into the bottle, caused the water to shoot out of the straw!
Our TogetherBox even had a packet of bonus activities to do with balloons. I really can't say enough good about companies like this who aim to make family time meaningful and possible! I could have come up with these activities by searching for ideas online and going to a couple of stores to pick up the supplies, but the TogetherBox saves time and is fun to see on the door step each month.
If you do one activity a week, the box will last for a whole month! TogetherBox offers 3 monthly subscription plans and gift options as well!
TogetherBox is offering a deal for Gluesticks readers only. Use the code: GLUESTICKS to receive 50% off your first box! The first two readers to use the code will each receive a bonus box delivered to their door for free in addition to 50% off their first box!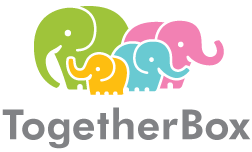 Disclosure: I received a box for our family to sample from TogetherBox. All opinions are 100% mine. I only work with companies that I trust and feel would be a great fit for my readers.