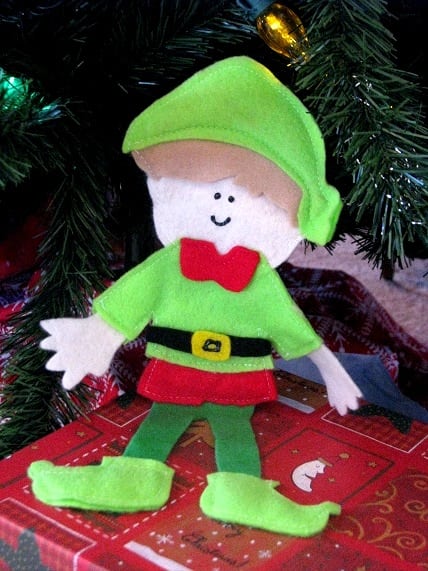 This is Elfy, our little Christmas Elf that we use for the "Elf on the Shelf" tradition. Mrs. Claus created him with her cricut and a little Christmas magic three years ago. Did you know that you can use your cricut to make patterns? Elfy was created using the Paperdoll cartridge set at 10″ on plain white copy paper, then used to cut out felt pieces and sewed together. He is 2 dimensional so that Santa could slip him into a large envelope to mail to our children from the North Pole. It makes perfect sense right?
We thought the traditional elves that were in the store were a bit creepy and this little guy fits right in with all of the other crafty things we have.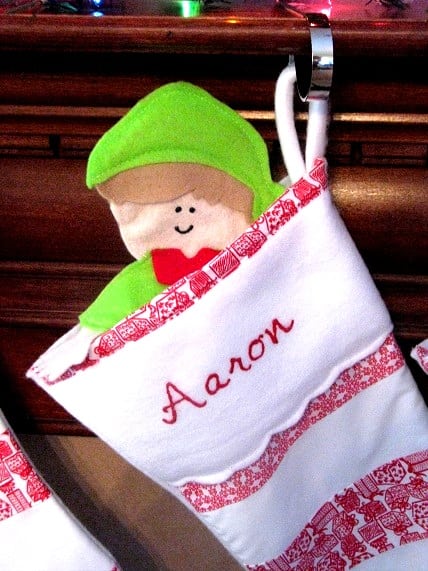 Every morning he is in a different place just waiting to be found…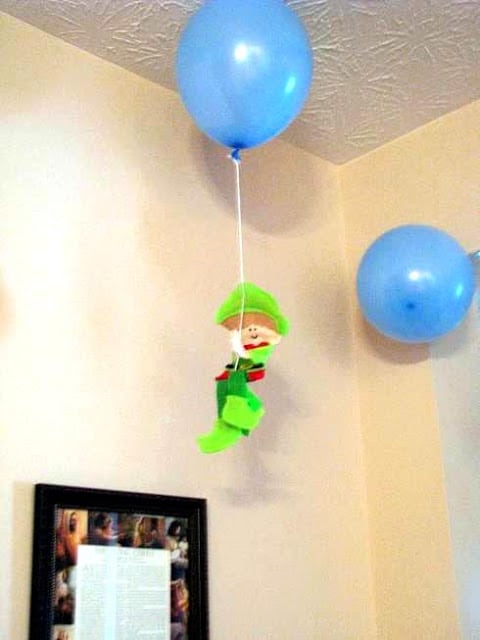 Last year we were out of town and we found him waiting for us when we left the hotel one morning. Here he is riding in the truck through Wyoming! The kids were afraid he wouldn't come since we were gone, but he knew how to track us down.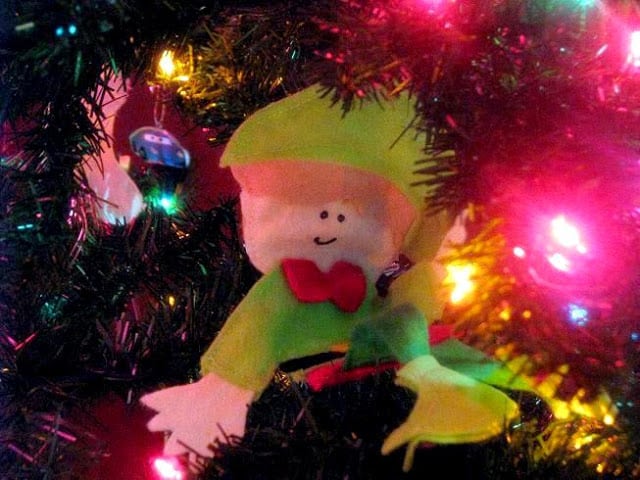 ***