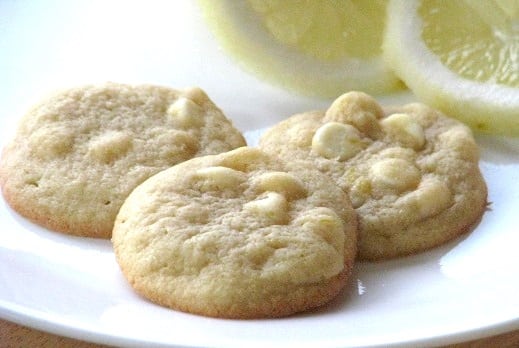 I don't know if I have ever described a cookie as "refreshing", but these ARE! Delicious. I love all things lemon. Scented and flavored. LOVE. So when I saw these
here
, I had to try them! The kids liked them too. Especially Aaron. He brought them for a snack to school and said that nobody asked him about his cookies because they look like regular cookies, but they didn't know that he was really eating lemon cookies. Funny kid.
White Chocolate Lemon Cookies
Cream
:
1 C butter & 1/2 C sugar & 1/2 C brown sugar
Mix in 2 eggs.
Mix dry ingredients
:
2 1/4 C flour
3/4 t baking soda
1/2 t salt
2 t lemon peel, grated*
Mix dry & wet & then add
2 C white chocolate chips
Bake at 350 degrees for 7-8 minutes.