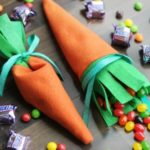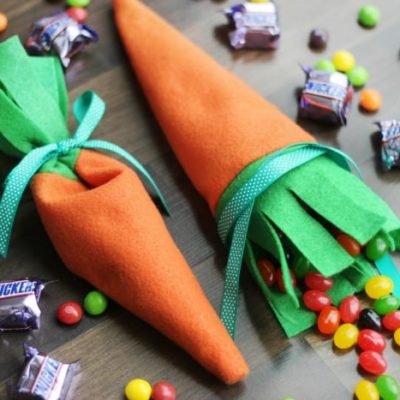 Print
DIY FELT CARROT CANDY POUCHES
A quick 10-minute project. These felt carrot candy pouches are perfect to tuck inside an Easter basket!
Cut out your two felt pieces.

Pin the green felt to the top of the orange cone shape.

Stitch using a 1/4" seam allowance.

Fold carrot in half, wrong side out. Stitch side seam.

Turn right-side out.

Cut 1/2" slits for the carrot top.