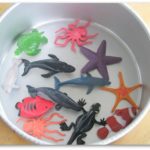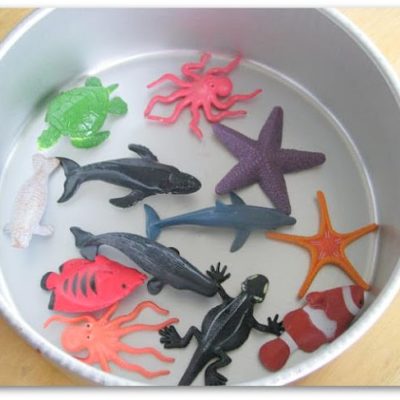 Print
Ice Excavating Activity For Kids
Fill cake pans with small toys and water. Freeze solid then empty onto the grass! Kids love excavating the toys in this ice excavating activity. A great way to enjoy a sunny day.
Fill a container (metal cake pans work GREAT) with small toys and/or objects. Fill with water and freeze. A 3" cake pan takes just a couple of hours to freeze completely.

Once solid, turn upside down and run warm water on the back of the container until the block of ice comes loose.

Use small tools (mini screw drivers, small hammer) to crack the ice open. Once the kids get a nice crack going, the rest breaks apart really easily and they have no problem retrieving or "saving" the toys.