Fill cake pans with small toys and water. Freeze solid then empty onto the grass! Kids love excavating the small treasures with tools while the ice melts in the sun! A great summer outdoor kids activity!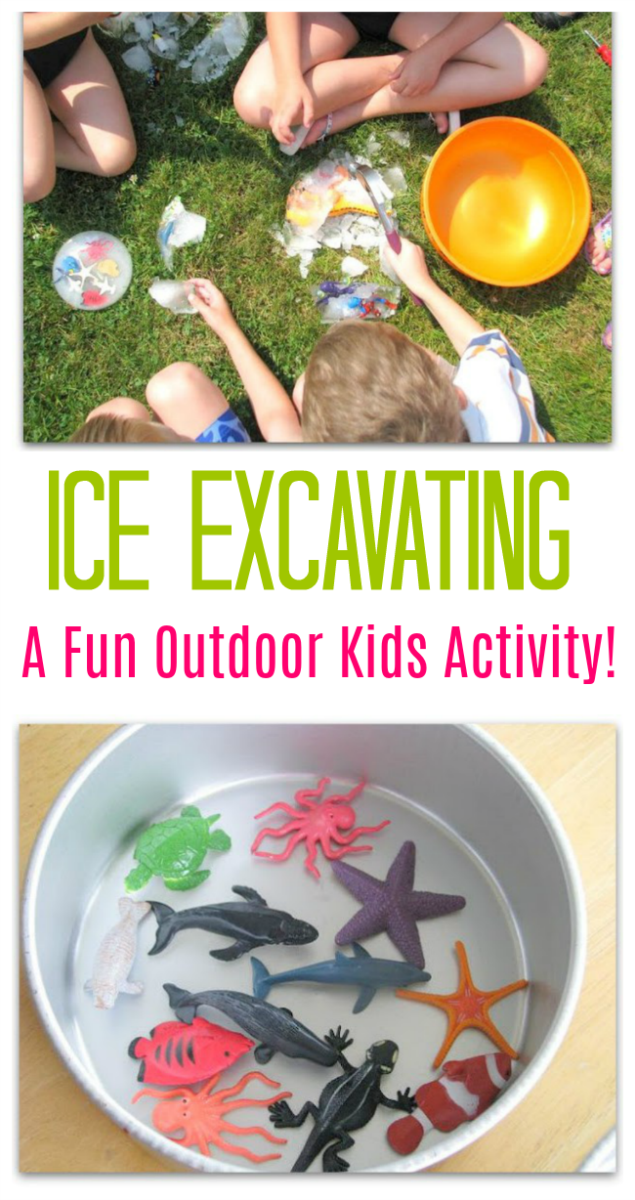 Ice excavating is one of our FAVORITE outdoor activities! There are so many different ways you could take this as far as themes go.
 Ice Excavating: The Perfect Outdoor Kids Activity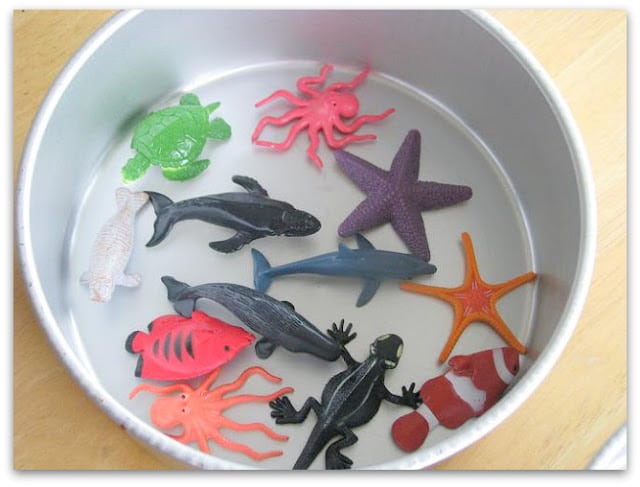 Fill a container (metal cake pans work GREAT) with small toys and/or objects. Fill with water and freeze. A 3″ cake pan takes just a couple of hours to freeze completely.
Once solid, turn upside down and run warm water on the back of the container until the block of ice comes loose.
Use small tools (mini screw drivers, small hammer) to crack the ice open. Once the kids get a nice crack going, the rest breaks apart really easily and they have no problem retrieving or "saving" the toys.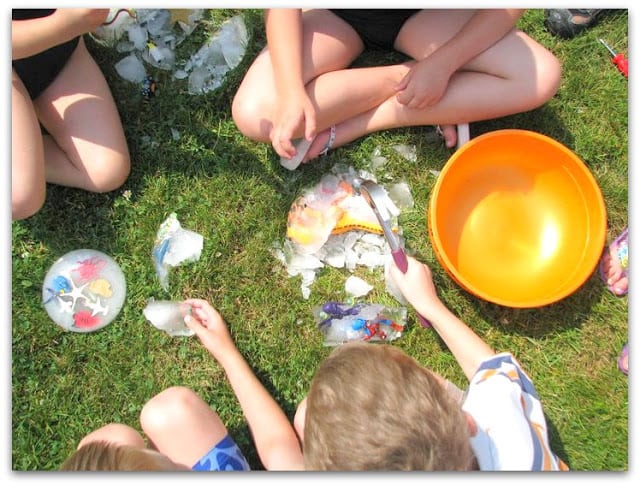 We've done this kids activity countless times and it's always fun to surprise the kids with this in the summer when friends come over.
Easy, inexpensive, hands-on… go ahead and try it!
If you liked this kids activity you might also like…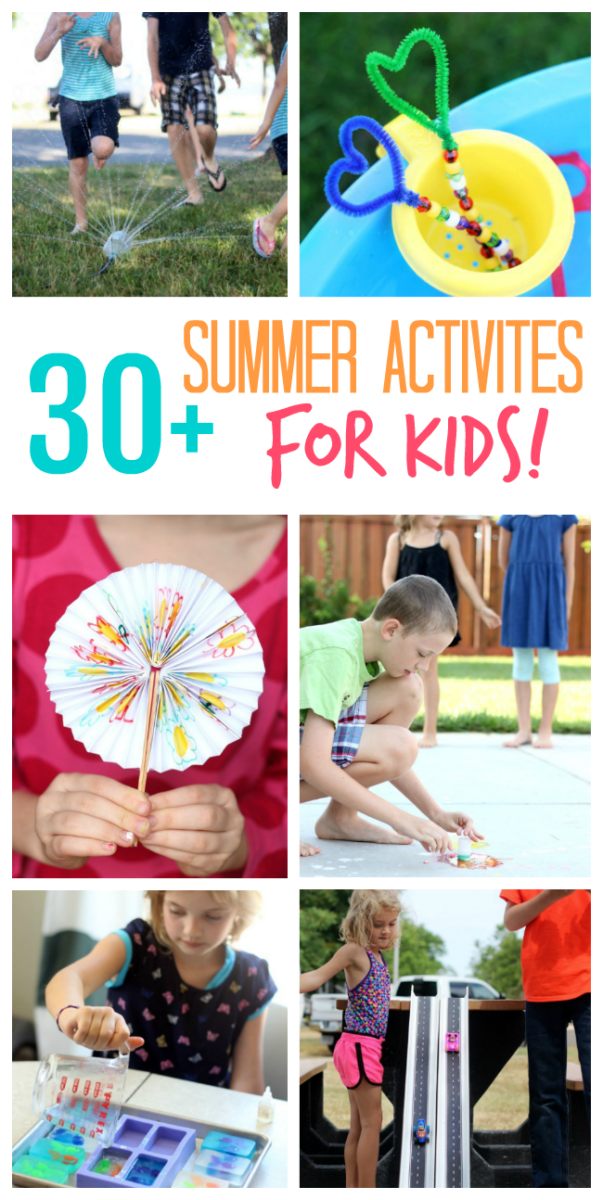 A collection of summer activities, crafts, and treats to make with the kids this summer!  Homemade bubbles, soaps, ice cream treats, games and more!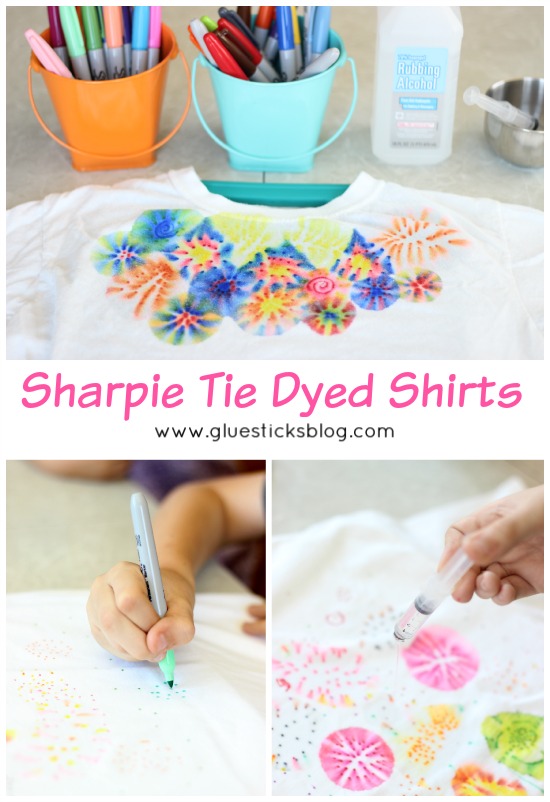 This quick and easy tutorial will show you how to tie dye a shirt with Sharpie markers. (Mock tie dye) Such a fun activity to make with kids and he best part is watching the ink bleed and transform into so many neat designs!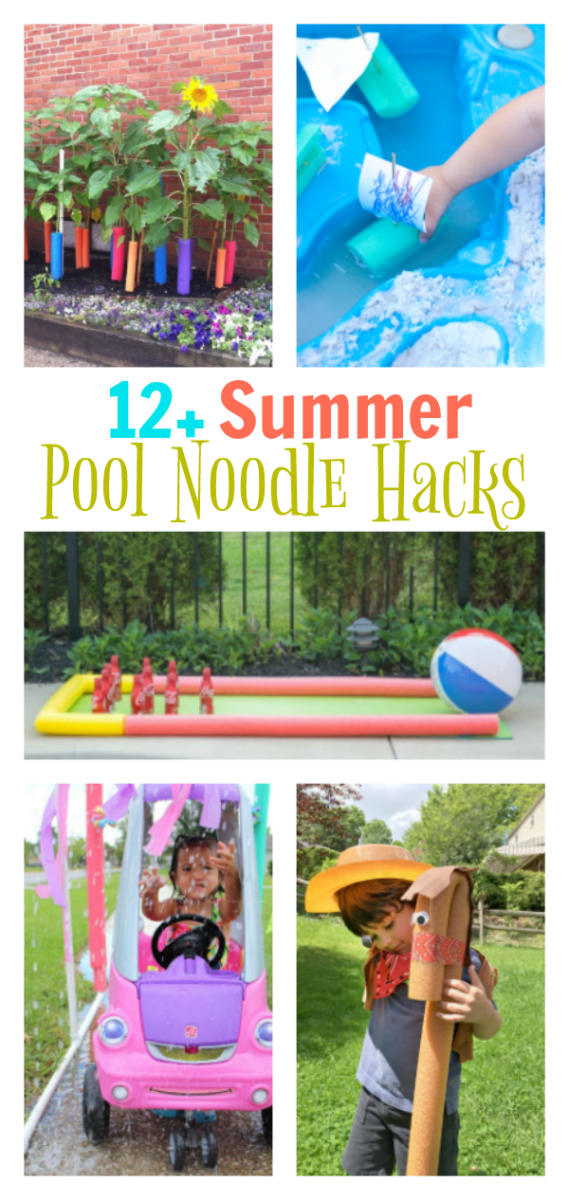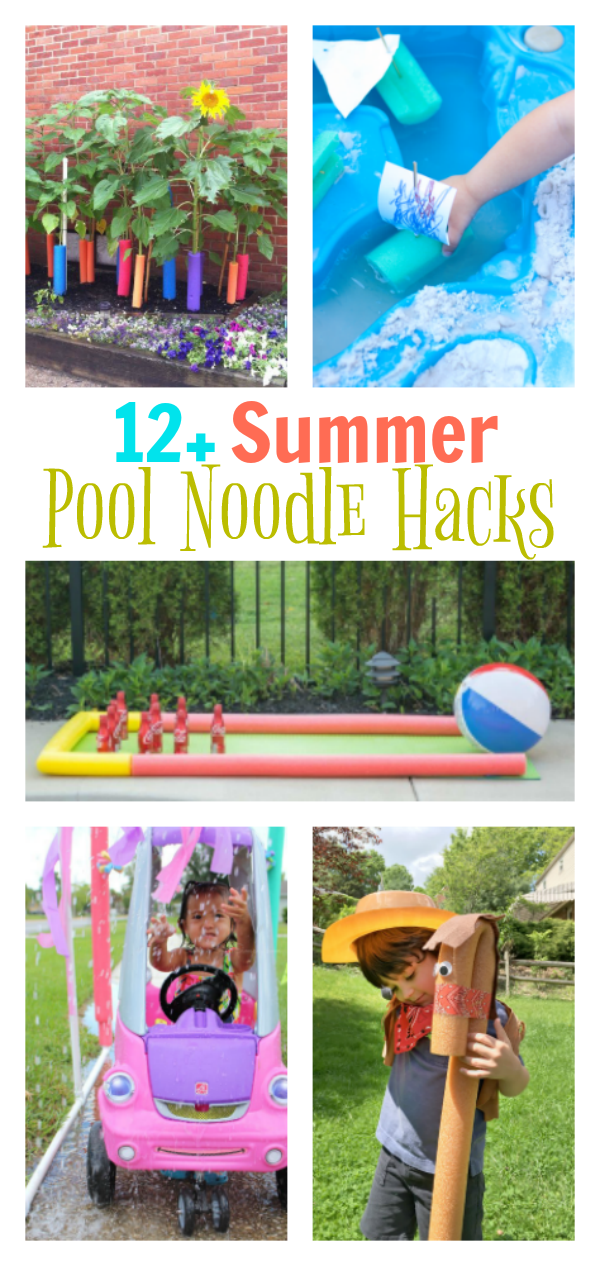 Summer is almost here and the summer toys have hit the shelves. What can you do with a pool noodle? Probably more than you think! Here are 12+ Summer Pool Noodle Crafts and Hacks! From toys to games, and gardening to crafts! The possibilities are endless.