I was selected for this opportunity as a member of Clever Girls Collective and the content and opinions expressed here are all my own.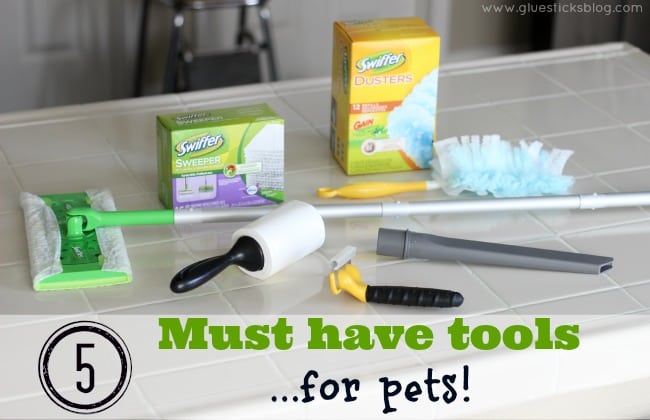 My biggest apprehension when making the plunge into pet-ownership was the fear of my home being taken over with hair!  Hair on our clothes, hair on our food, hair all over the furniture. It kind of horrified me and stressed me out just thinking about it, but the love for my children and their desire to have a puppy outweighed my fears and I figured we would find a system that worked out for us a long the way. I quickly learned that the right cleaning products make all the difference, eliminate stress, and make having 6 people and a puppy a wonderful experience!  I've compiled a quick Top 5 list of products I use in our home.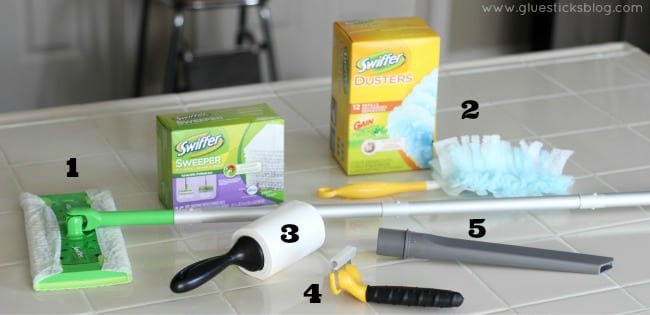 My absolute favorite cleaning product line is Swiffer. I've used their dusting clothes and dry/wet sweeper cloths for over 8 years. Religiously. So it's no surprise that they are heading up my list of must haves for pets (and kids!)
1. Swiffer Sweeper: We have laminate flooring in our kitchen, so I give my floors a good sweet to get up all of the initial hair. But I can't just mop after sweeping. The broom gets up the crumbs and big pieces, but misses a lot of the dust and hair. That's where the Swiffer dry cloths come in. I give the floor a quick once over and the cloths trap the dust and hair perfectly.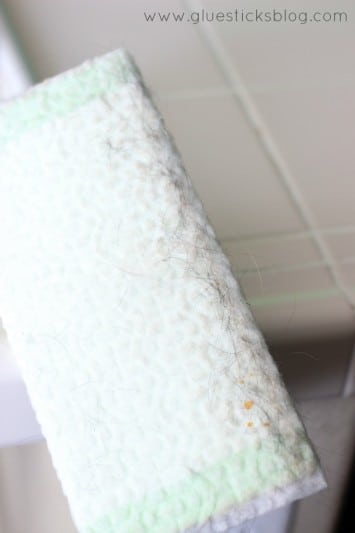 2. Swiffer Dusters. The day I tried these was the day I started to enjoy dusting! No more dust being just pushed off of the furniture and back into the air, these dusters collect it all and smell good too! They are scented with Febreze so with each swipe, I am cleaning up dust, dander, and deodorizing my home!
3. Lint Roller. I think this one is self explanatory, but it's a must-have. For lint and hair that gets trapped on clothes or furniture. IT also works great for area rugs to get hair that the vacuum may have missed.
4.  A GOOD pet brush. I love this brush because it doesn't just brush the top coat, it gets under the topcoat and gently removes the hair in the undercoat. After Toby's bath I notice a TON of hair that falls off, so when he is dry I give him a nice once-over with his brush before letting him inside the house.
5. The crevice tool that comes with your vacuum! Every vacuum I've owned has come with one, but I used to just ignore it. Not anymore. This tool gets the hair and dust off of the baseboards quick and easy! When I vacuum my rooms I take the crevice tool around the baseboards, and then along the carpet line. A lot of the pet hair floats until it hits a wall and then settles along the edges of the room. So getting that up first makes a big difference. Then I vacuum the floors all in one direction and then go back for a second pass in an intersecting direction (like a cross). That way the carpet is being fluffed and cleaned from two different directions. I get up so much more dirt and hair that way.
I vacuum several times a week, sweep daily, and wash Toby's bedding frequently. We've contemplated getting an air purifier when our puppy gets older and has more hair and dander, but for now I feel like I am able to keep on top of everything with my 5 favorite cleaning tools.
Have I missed anything? What do you use to eliminate some of these stress of cleaning up after pets?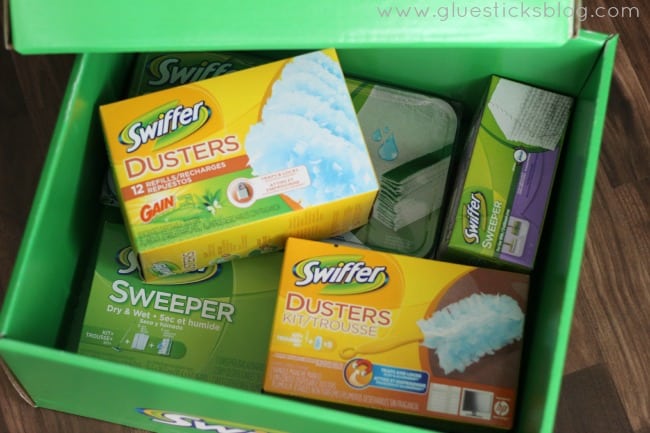 I love the Swiffer products so much and was thrilled to have one of these big green gift boxes delivered to my door to replenish my stash! You know you are old when cleaning products make your day. Seriously. Swiffer sent me a supply of their their dusters and sweeper (dry and wet cloths) with refills. They also sent me a second box to "Swiffer it Forward" to a friend!
The Swiffer products in the Big Green Box have made my life so much easier and really have helped me transition into pet ownership without any regrets! And their product are easy for the kids to use as well. My girls LOVE to dust and I am more than happy to let them take over that chore for me!
My mom recently shared her frustrations with keeping up withe the dust and dirt on her laminate floors. They have two dogs who are indoor/outdoor dogs and both shed. I told her about some of the things I use and are happy with (mentioning the Swiffer dry cloths, specifically).  So when she and my dad came out from Utah for a visit last week we surprised her with a #BigGreenBox of her own!

She loved it and was excited to take it home an try it out on her new floors.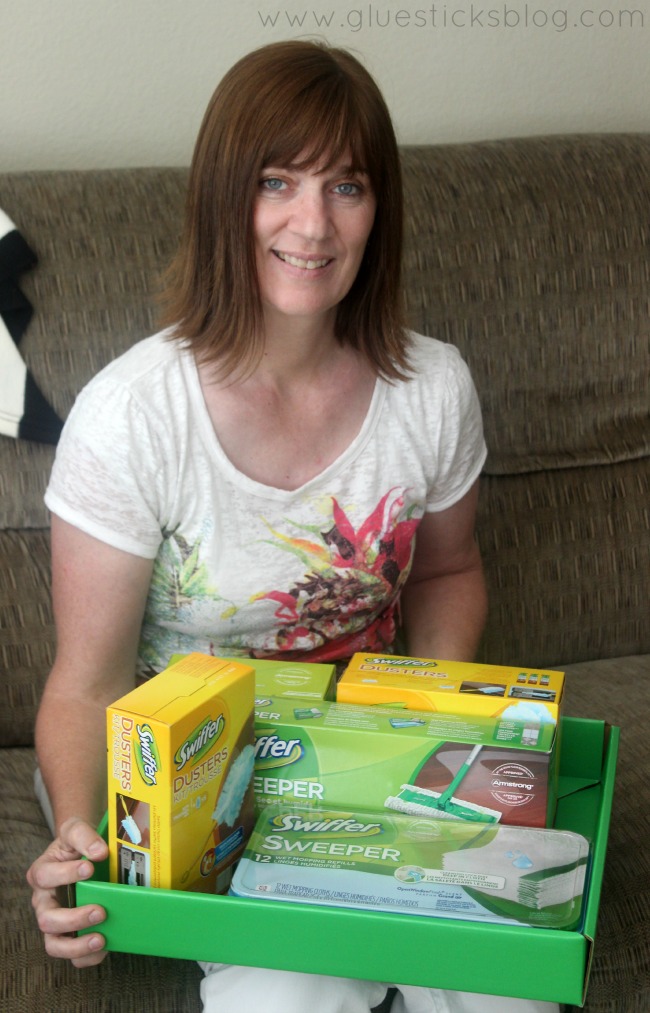 How many of you love Eric Stonestreet from Modern Family? He's hilarious. Here is his cleaning story! 
Swiffer on Facebook, Swiffer on Twitter.
I was selected for this opportunity as a member of Clever Girls Collective and the content and opinions expressed here are all my own.