A collection of free day planner printables from around the web. Print and place in a 3 ring binder for a cute and practical way to organize your week!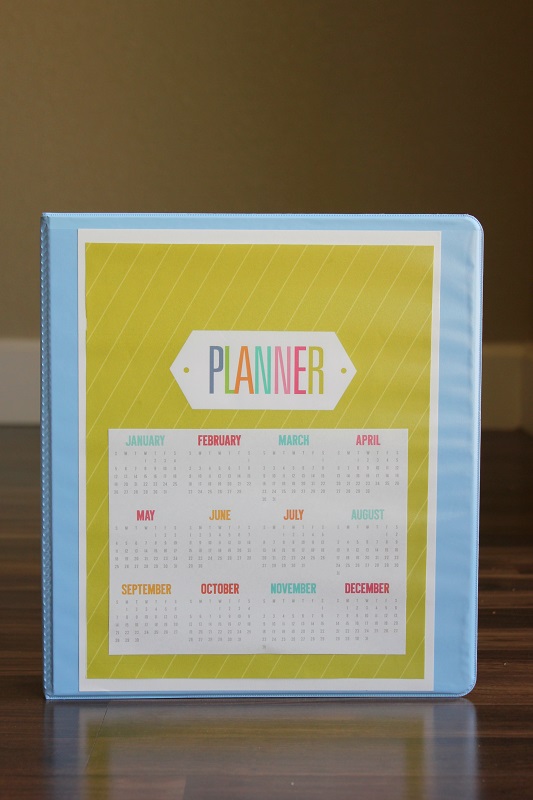 Hello friends! Today I'm sharing my day planner printables that I compiled using free printables from the web! I am old fashioned and need my schedule on paper. Right in front of me. I have a smart phone that I am sure has a wonderful calendar and reminders, but I just can't function like that! I'm a hard copy kind of gal.
A day planner would also make a great Christmas gift for a friend! You can customize it however you'd like! I've linked all of my sources  as well as my pinterest board with many more free printable planner ideas at the bottom of the post!   This post will show you my 2014 printables. The calendar pages will change every year, but the other printables will work for any year! Simply find a free calendar to print out for your binder and use these timeless add-in pages to organize your menu, shopping list, week at a glance and important dates.
Let's get started!
Update! If you like these free day planner printables you are going to love my new ones! My 2017 Printable Day Planner pages are up and ready to print! All new calendar sheets, note pages, meal planner and new daily planner sheets. Enjoy!
Free Day Planner Printables
I chose a 3 ring binder for my planner (1″). There are many fancy binding systems out there, and I am currently thinking about getting one, but I wanted to be able to easily take pages in and out and a binder seemed like an inexpensive and practical way to do that. I got one that slants and can fold over so that it doesn't take up a lot of room when I have it open.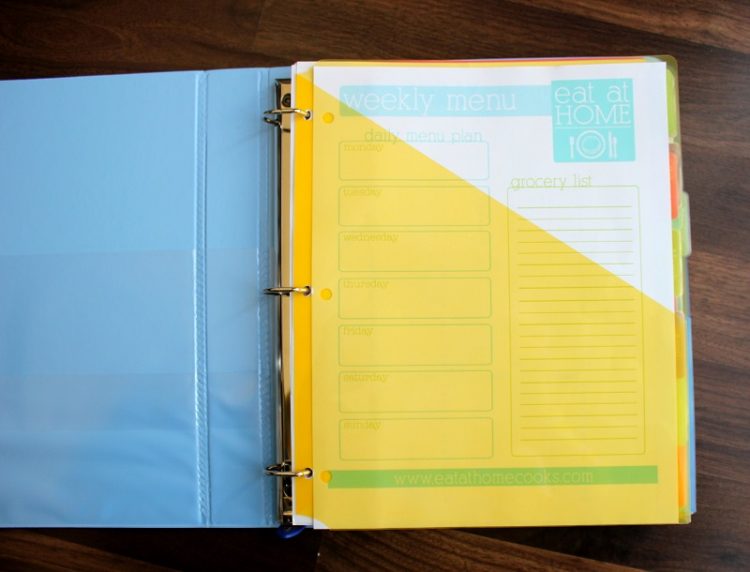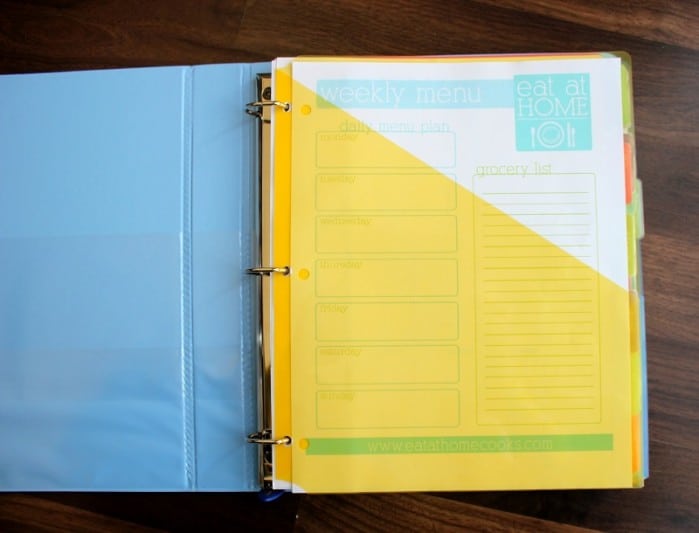 I love these folders. Perfect for storing flyers, coupons, and my grocery list.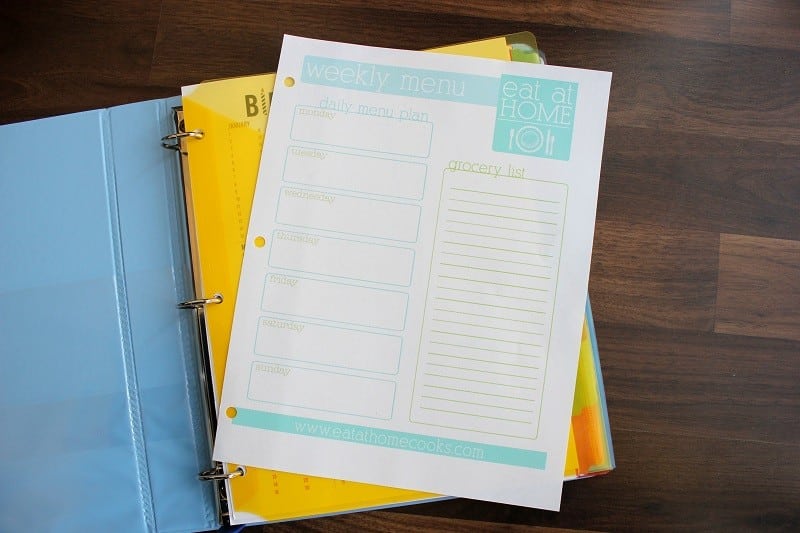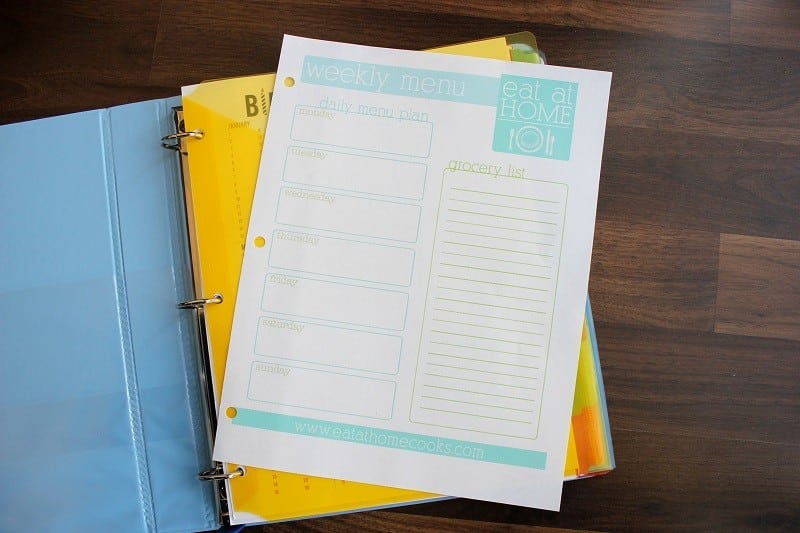 I like having my menu and grocery list right in front. It makes it easy to grab without flipping through pages. I am NOT good at making or sticking to a menu, but I'd like to be! Hopefully having it right there in front will remind me to do better.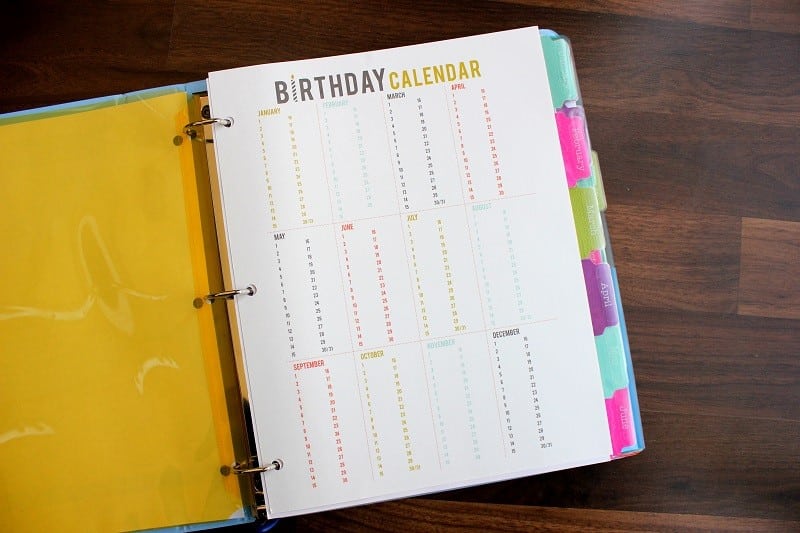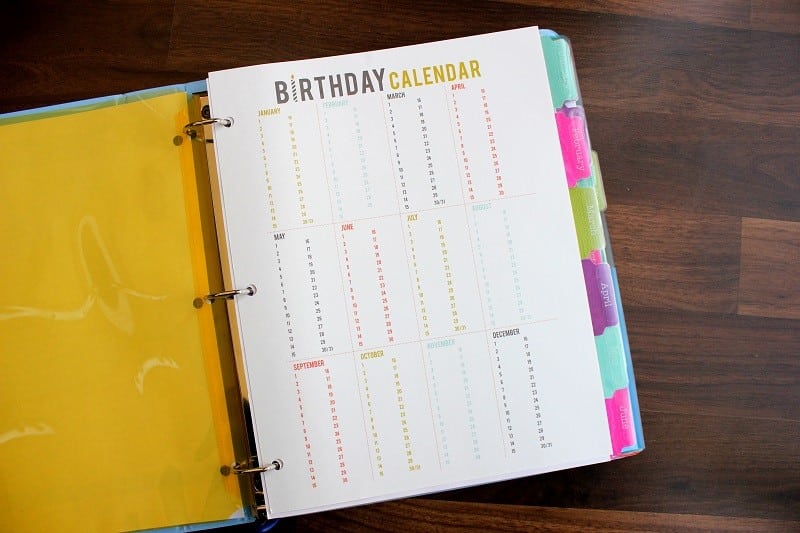 I have a year at a glace birthday calendar right in front. Easy to see which events are coming up without thumbing through my calendar.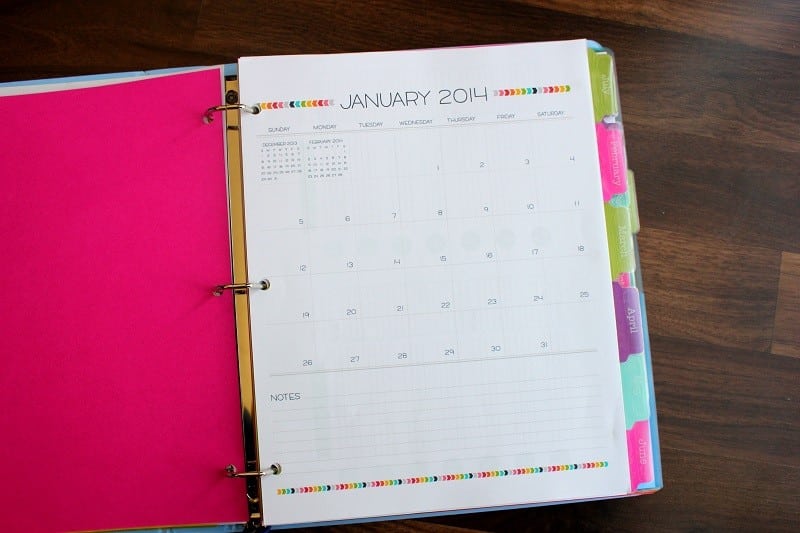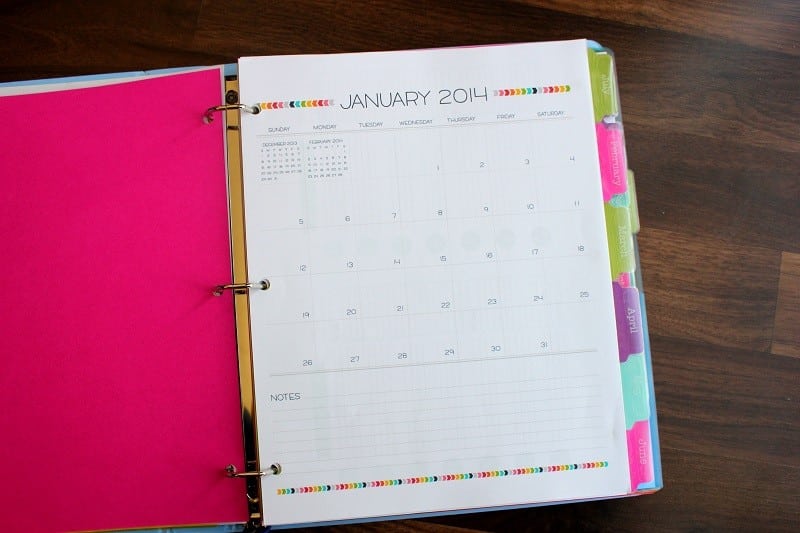 I like full page calendars and this one is perfect. Plenty of room for scheduling and even a notes section on the bottom.  My tabs begin here and go through each month.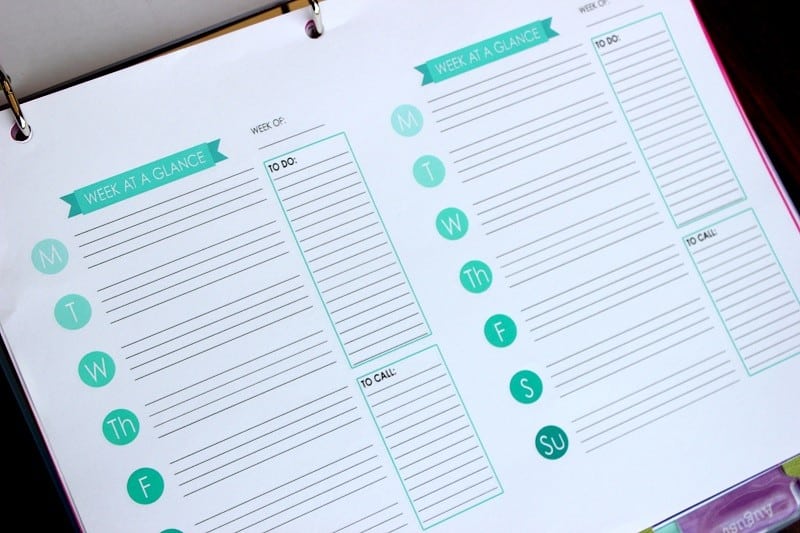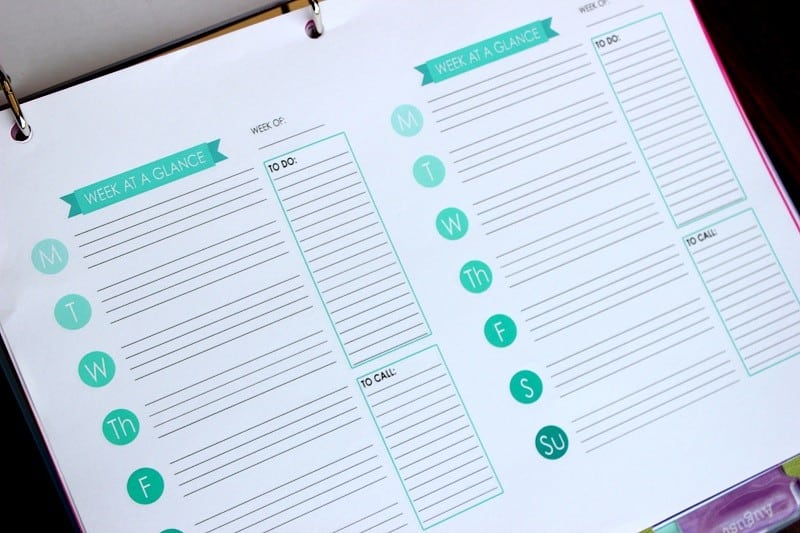 Behind each monthly calendar I have 2 pages (4 weeks) of daily schedules and to do lists.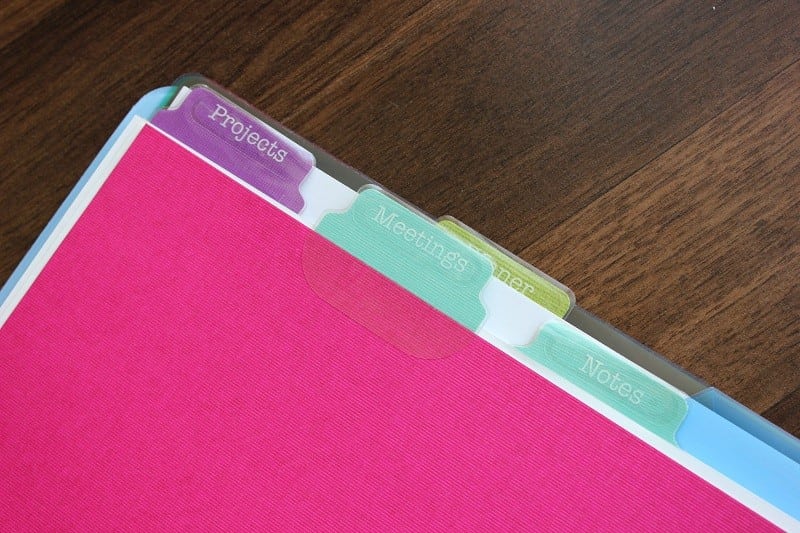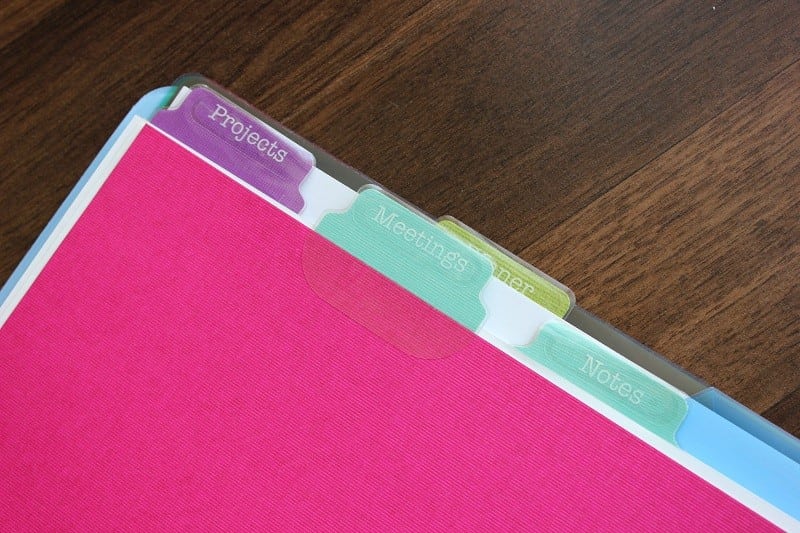 The front half of my binder is my calendar. The back half is my church and blog sections. I work with the children at our church and we have planning meetings frequently so I needed a section for those.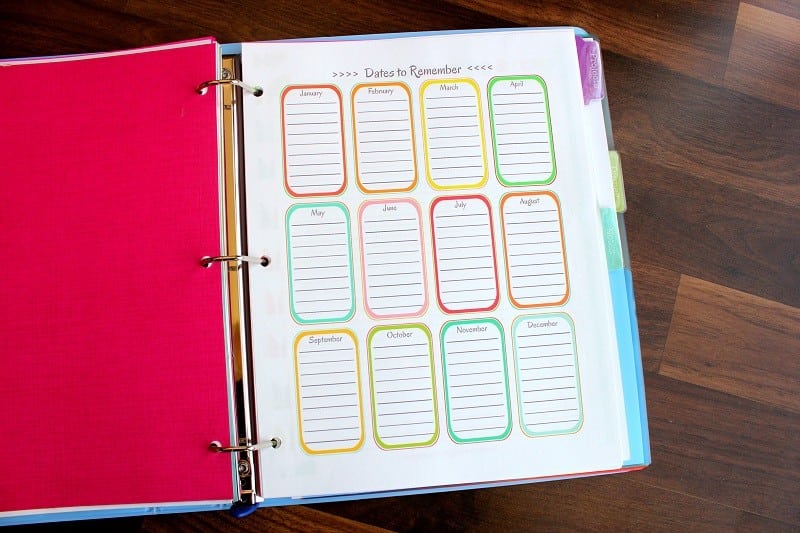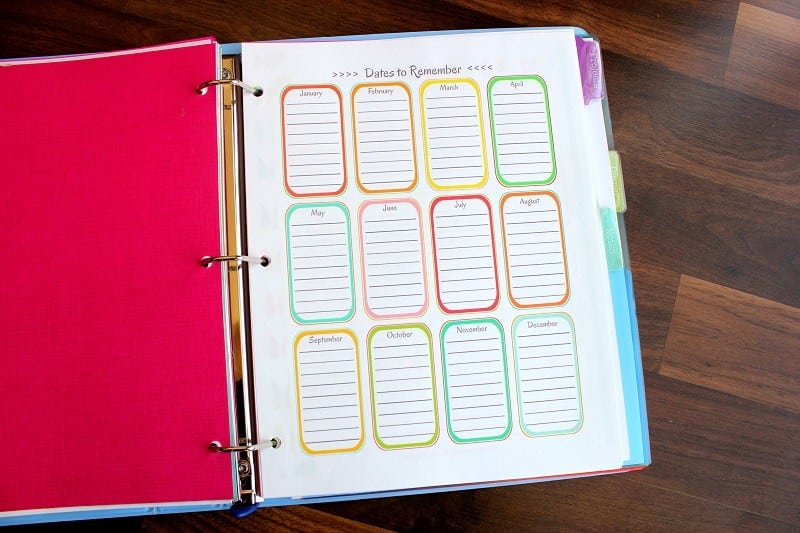 I printed out another year at a glance chart to keep track of the kids activities and the Sundays that I am teaching the lesson in Primary (Sunday School).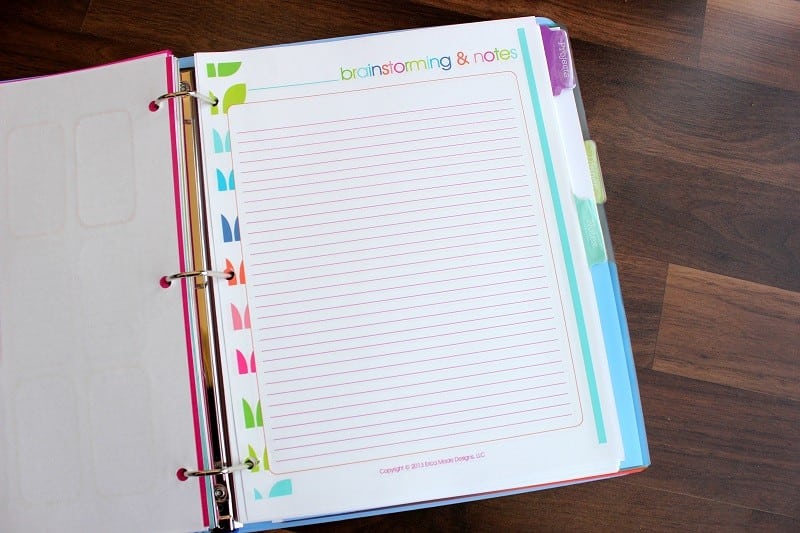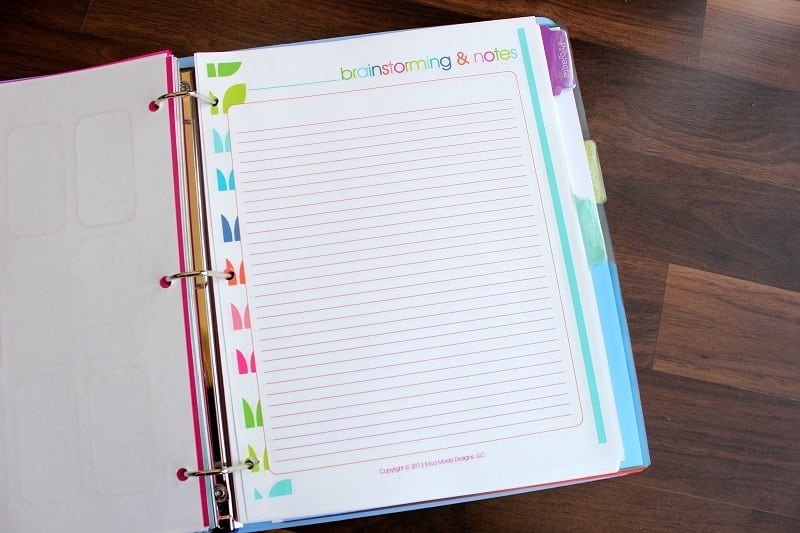 Lots and lots of note pages make it easy to go back and find the notes from the previous month.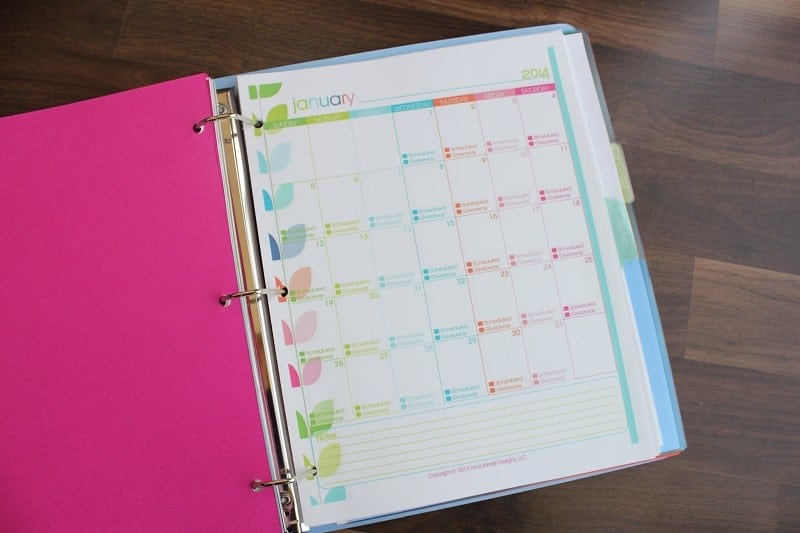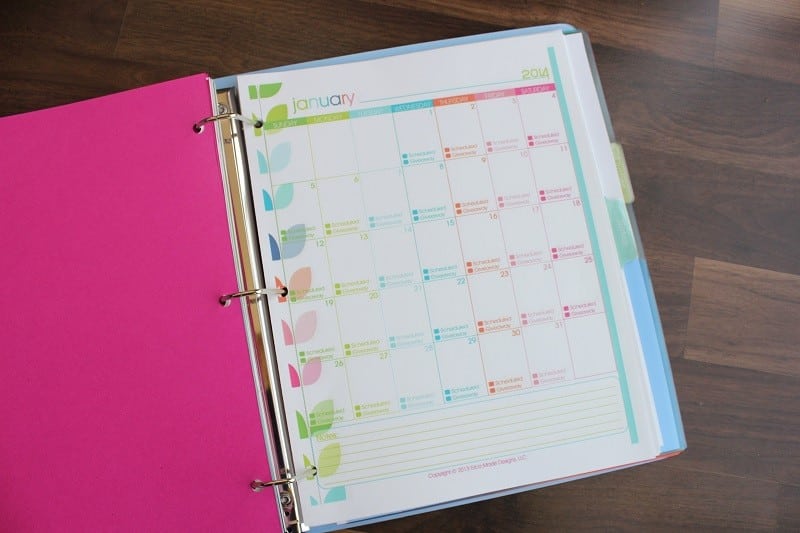 The next tab is my blog. I printed out a separate calendar designed for bloggers.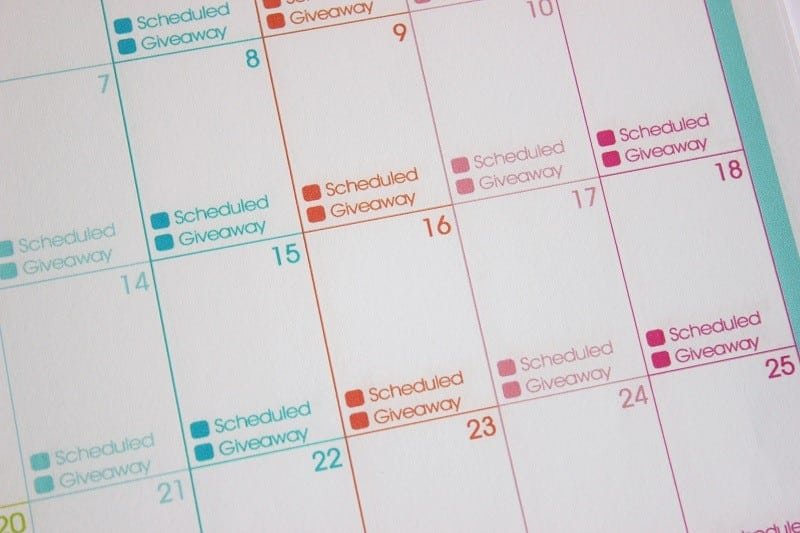 I can keep track of posts, giveaways, and ideas for future posts.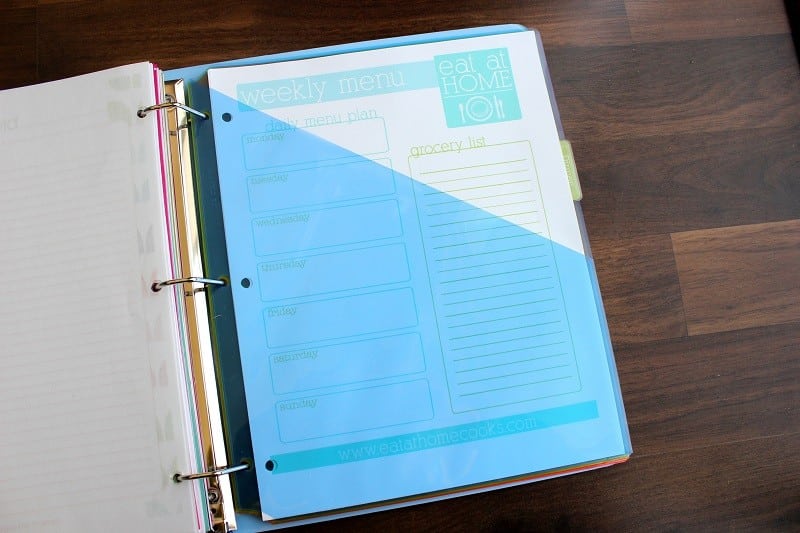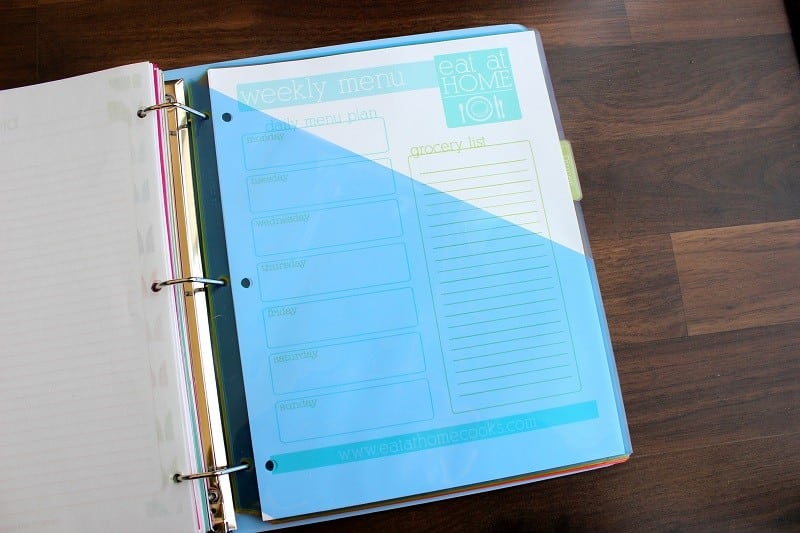 In the back of my binder I have more clear envelopes to store extra menus as well as blog related items like flyers, gift cards that I am giving away, etc.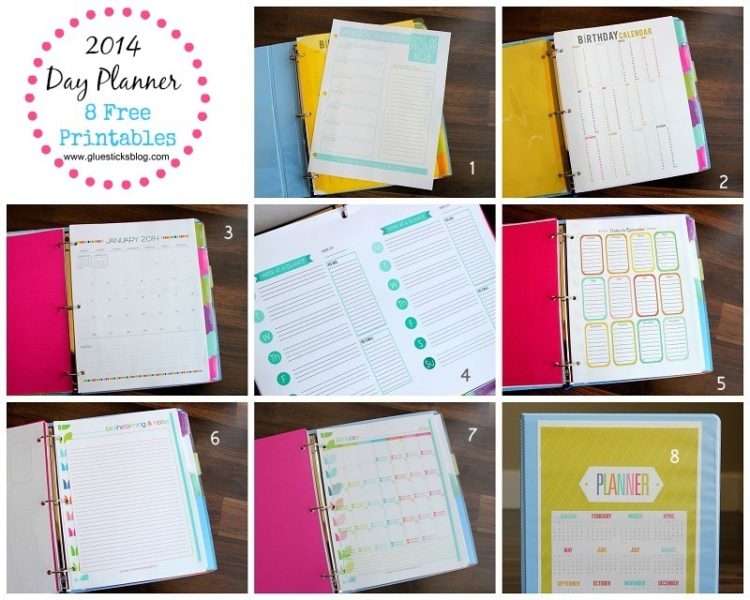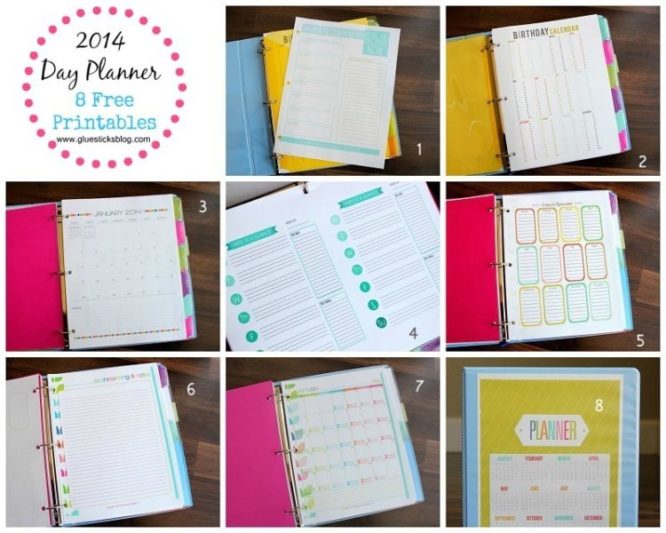 To make a planner of your own, follow the links below to all of the free day planner printables that I used!
1-Menu Planner/Grocery List from Eat at Home
2- Birthday List from Craftaphile
4- Weekly Schedule from Cold Hands Warm Heart
5- Dates to Remember from DIY Home Sweet Home
6- Note Paper from Confessions of a Homeschooler
7- Monthly Blog Calendar from Confessions of a Homeschooler
8- Planner Cover from Simple as That
A Year at a Glance Calendar (glued on top of planner cover) from Miss Tina
I made a Pinterest board to keep track of my favorites from the web. There are so many that I loved, but didn't end up using. You can find those here.