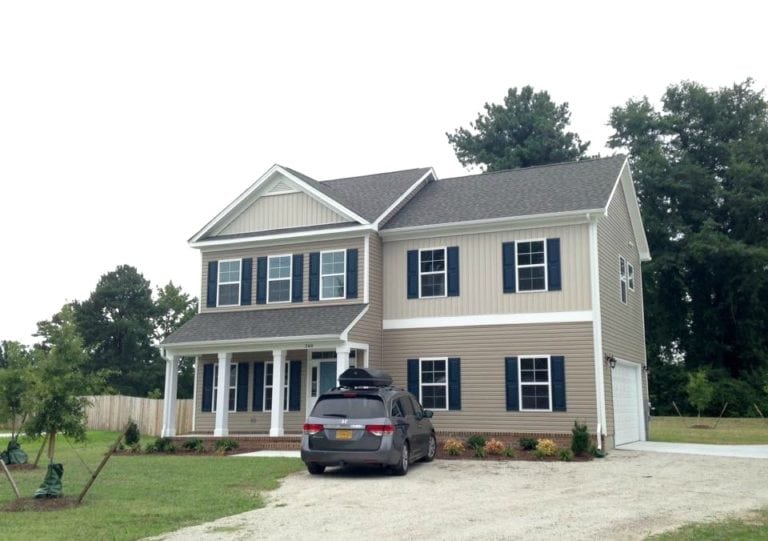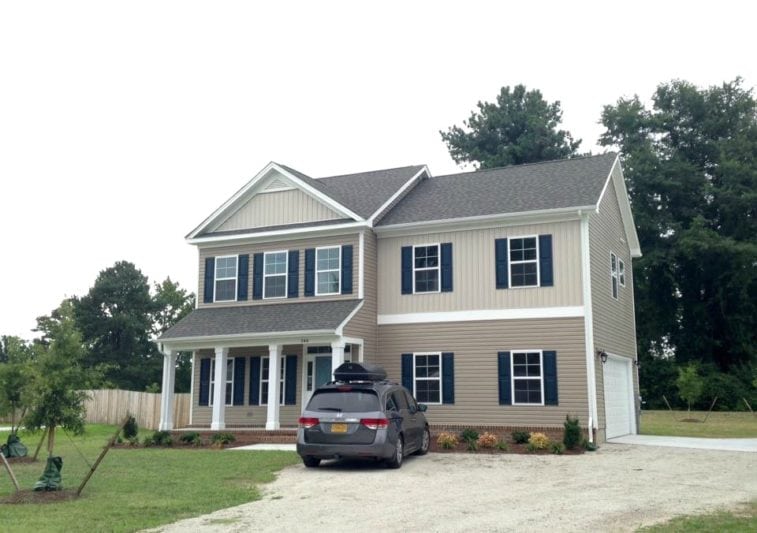 We made it to Virginia! Over 3500 miles traveled this summer with our family of 7! We went through 10 states, stopped at countless places, and definitely grew closer as a family. It was hard not to feel closer after living in an RV together for 3 months, ha!  It was a GREAT trip, but as soon as we arrive it was "go time". Time to get settled and move into our new home.
I knew that moving day would be hectic. We'd have movers coming in and out and boxes piled everywhere. I also knew that unpacking would be a nightmare with an 8 month old baby who would want to be exploring EVERYTHING. I actually ordered him a Joovy SPOON walker before we even arrived, and had it shipped to my sister's house!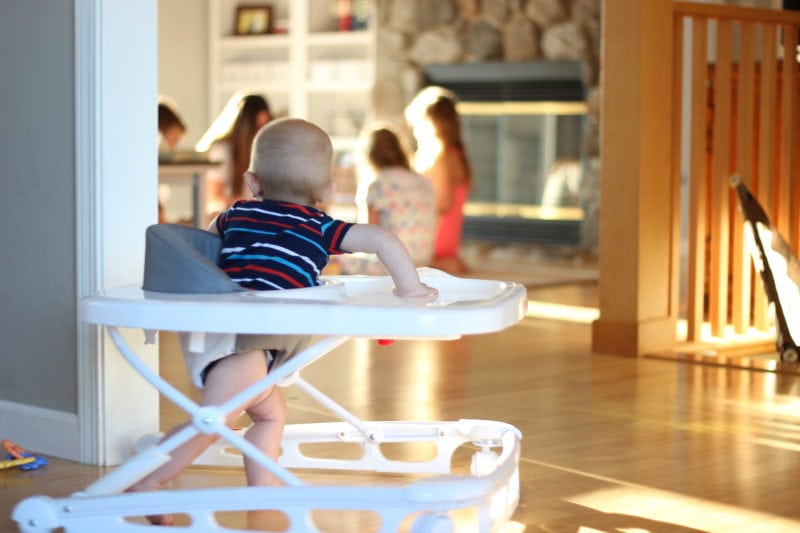 We stopped in Missouri for a few days to visit my sister and her family and the SPOON was there waiting for him to try out. He wasn't sure what to think about it at first, but was able to scoot around a bit and spy on the big kids.
When it was time to continue east to Virginia, we folded it up and put it in the back of the van! The SPOON has been great for keeping Mac up and off of the ground. It's easy for him to get under-foot while he's crawling around.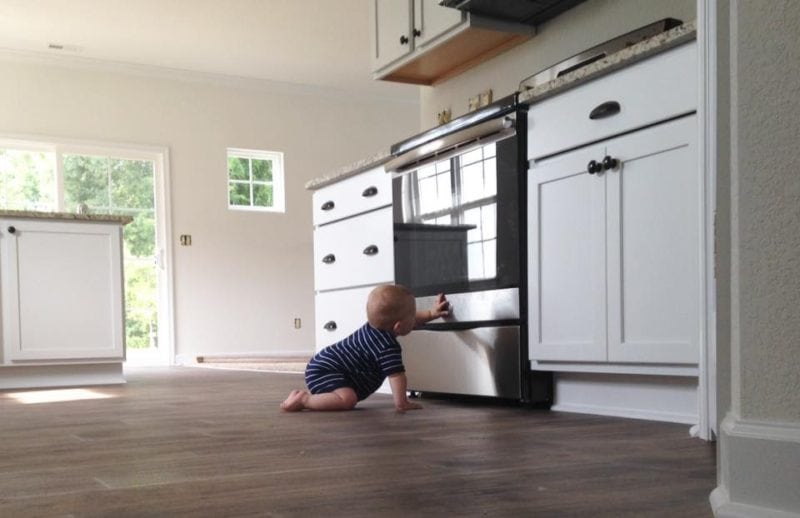 Within a couple of days of moving in, he already had a shiner from an encounter with the stairs. He's at such a curious and mobile stage so it's important to be extra vigilant as a parent to keep him safe.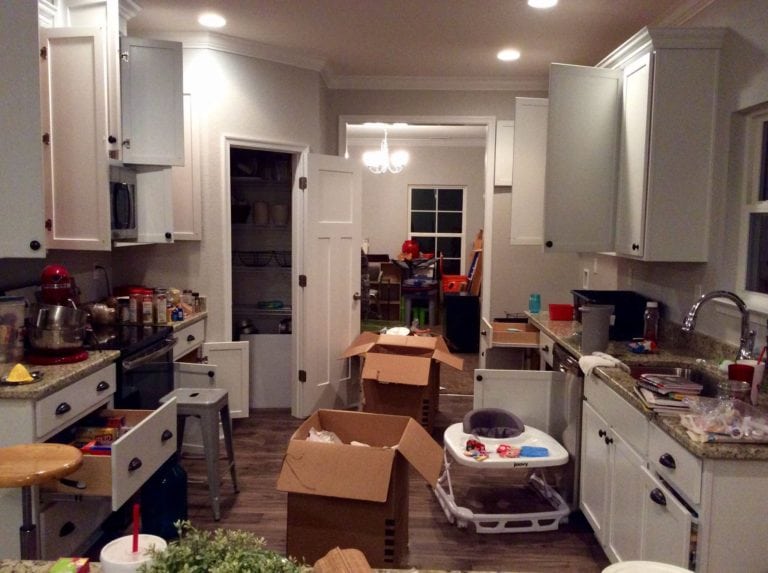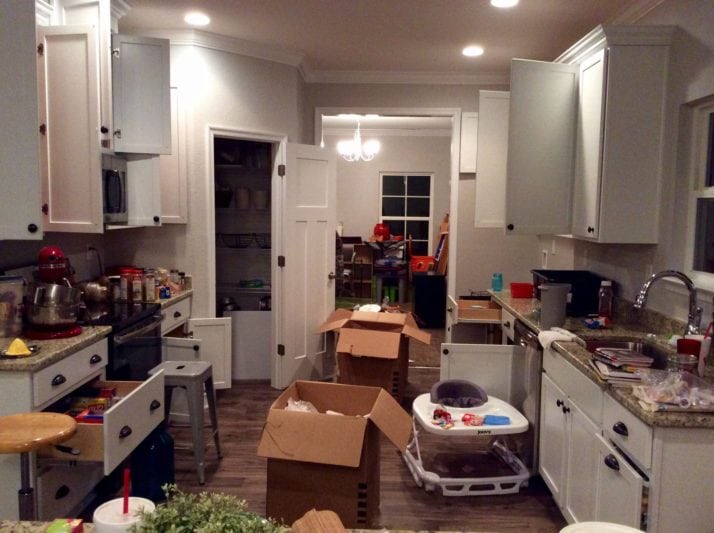 And unpacking has been kind of a nightmare. Even without adding a baby into the equation.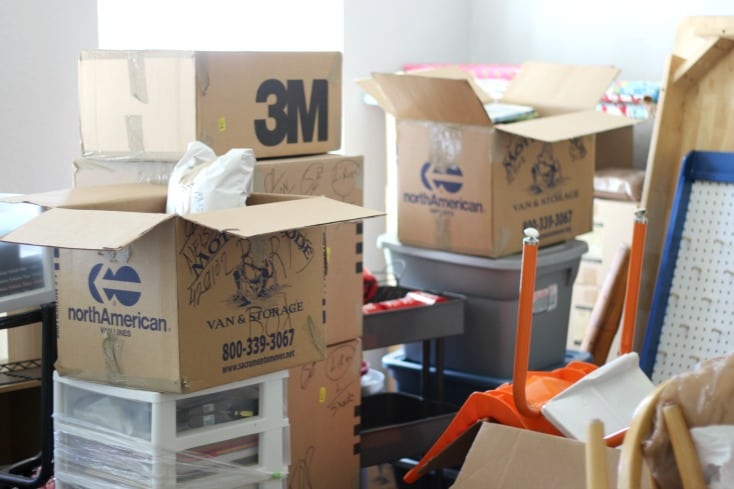 I've come to realize that moving is like morning sickness. You don't always remember how awful it is until you're in the thick of it.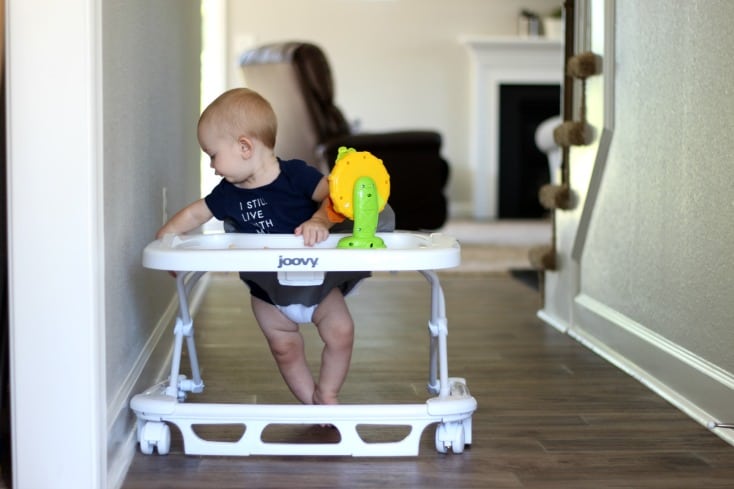 While I'm arranging and rearranging everything Mac is having a great time zipping all over the place.
This little video of him scooting around in the SPOON for the first time in the house makes me smile. He was SO EXCITED!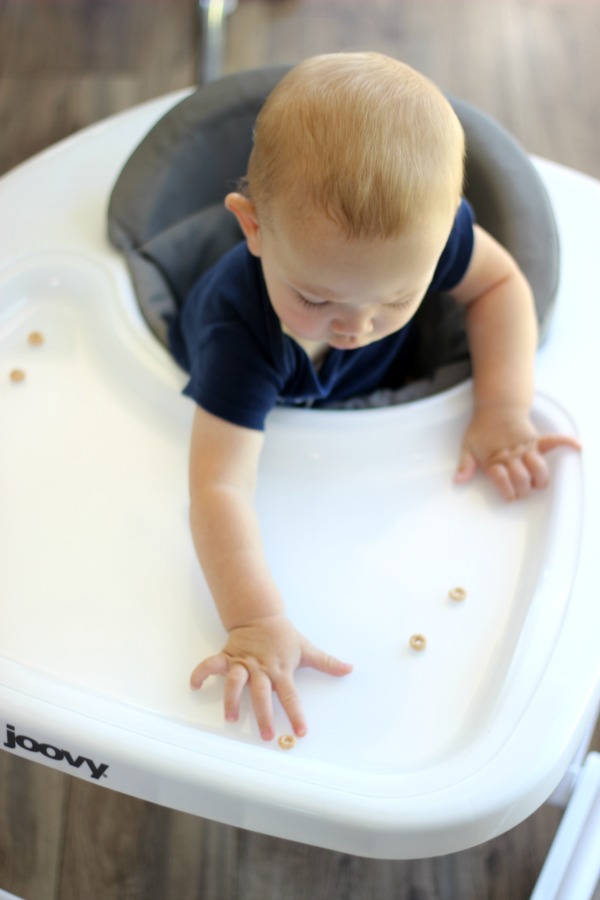 The SPOON has a large feeding tray that snaps in and out to wash. It is perfect for snacking, and a great place to place small teething toys on as well.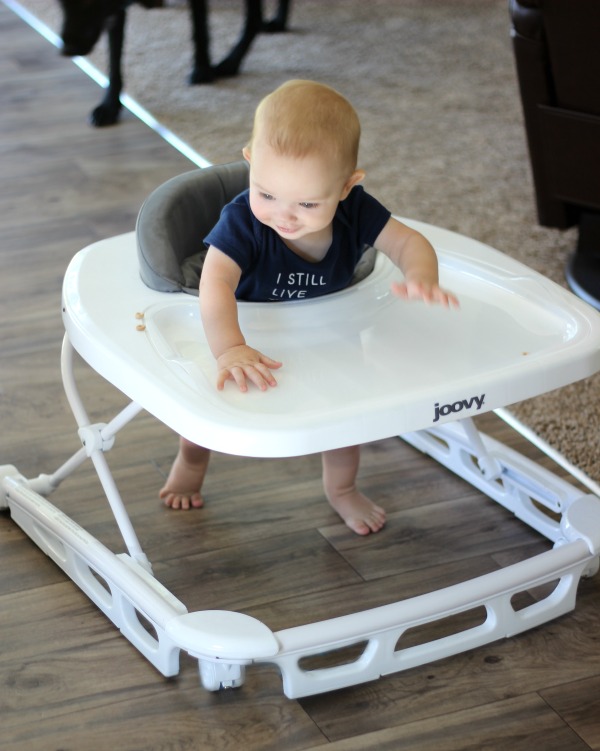 It is also adjustable so it will continue to be the perfect height for him as he grows and learns to walk on his own.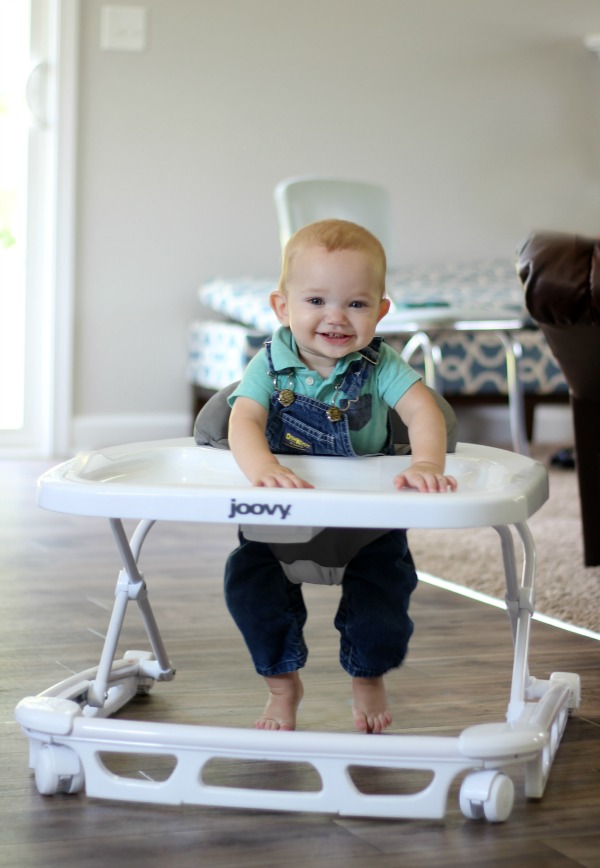 We're grateful for this opportunity that we have to live in Virginia and explore the East coast. It is BEAUTIFUL here and we are really liking it so far. For Mac, this will be the only home he remembers. The place where he spent his early years!
Joovy graciously agreed to sponsor this post in exchange for me sharing my experience with you. 
You might also like…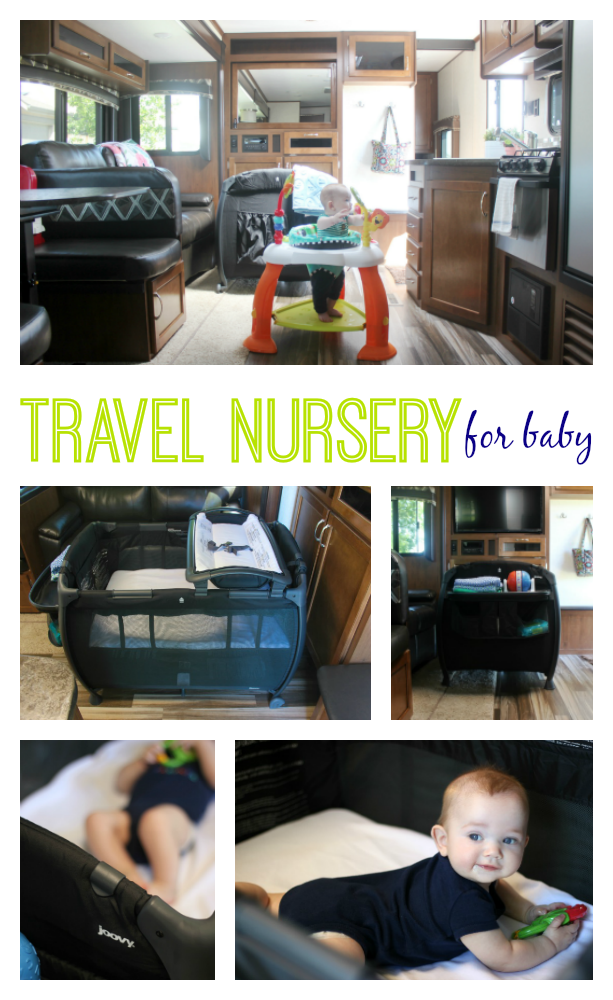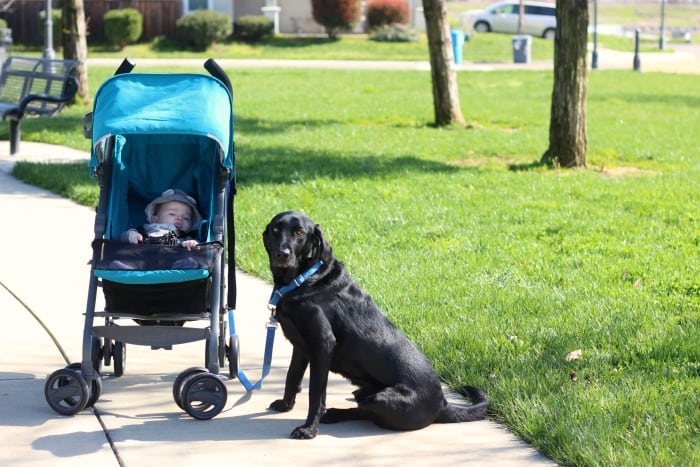 Springtime Walks With Joovy Groove Ultralight Stroller