A upcycled book bag or made from a t-shirt! Use a t-shirt with a logo or embellish with fabric markers. The options are endless for this quick 3-step project.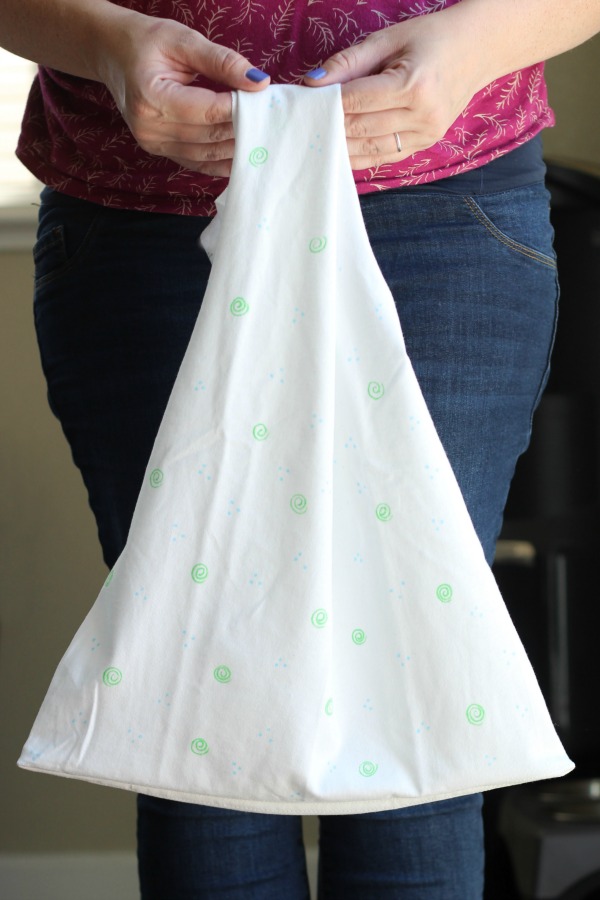 Do your kids love to read as much as mine do? i.e.: Do your older children go through a chapter book in a day or two? Has your son's teacher expressed concern that he has been skipping through all of his schoolwork just to get back to reading his latest book? If so, today's post is for you!
Needless to say we frequent our public library often and have accumulated enough books over the years to start our own! We've made many t-shirt bags over the years because they are such a quick project! Great for packing snacks in to go to the park, a book bag for preschool, or bringing to the library to tote books home in.
5-Minute Book Bag Tutorial
Supplies:
t-shirt
scissors
sewing machine


Step 1. Cut off the sleeves and neck of t-shirt.
Step 2. Turn inside out and sew bottom of the shirt closed.
Step 3. Turn right-side-out and decorate if desired.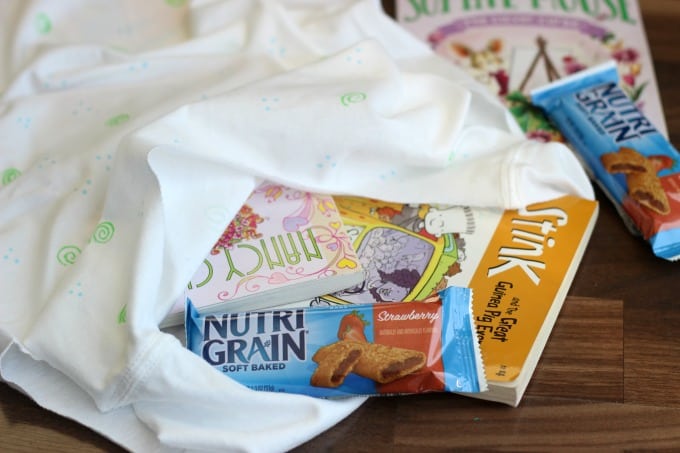 Fill with books and snacks!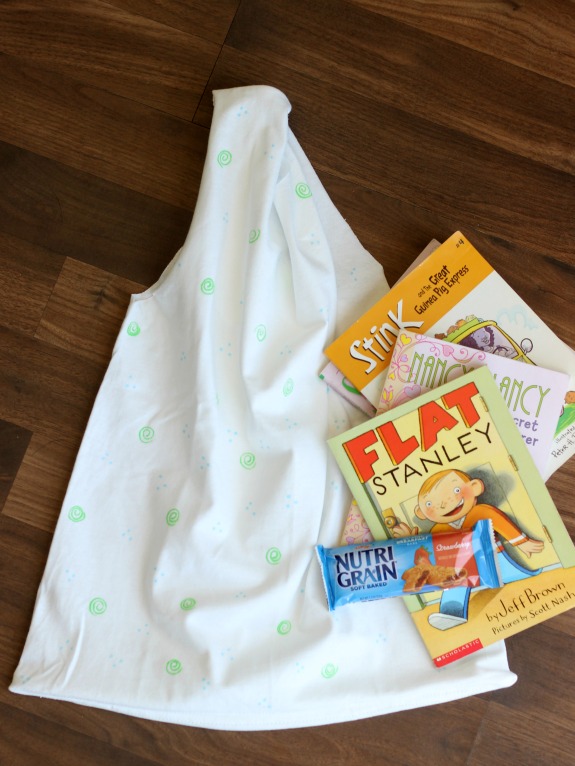 Easy, right? Do you have an old shirt lying around that could be used for a t-shirt bag? I thought my son's "Vote for Pedro" shirt would make an awesome bag, but he wasn't ready to part with it yet 😉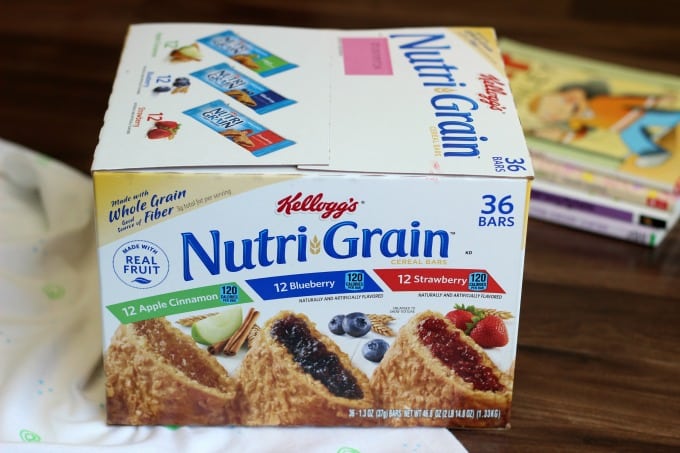 Ruby and I picked up a box of Kellogg's Nutri-Grain bars at Sam's Club® a couple of weeks ago and uploaded our receipt to redeem 2 free books! One for us and one for her school. Then I noticed that the Kellogg's Frosted Mini Wheats we purchased qualified as well, so we ended up getting 2 books for her and 2 for her school. She is in a Peppa Pig phase right now so it was a no brainer. Peppa Pig it was. It will still be a week or 2 before we receive them, but it was exciting to earn free books with items that we would have purchased anyways!
There are over 80 full -length Scholastic titles to choose from. So do your back to school shopping at Sam's Club®, buy any participating Kellogg's® or J.M. Smucker product  now thru 9/30/16 earn free books for your school at the same time.
Redeem your free books in 3 easy steps! 1. Buy any participating Kellogg's or The J.M. Smucker Company product by 9/30/2016 2. Upload your receipt at FreeBookOffer.com/Sams within 30 days of purchase. 3. Redeem for your free Scholastic book and one book will be donated to a local classroom as well(while supplies last)!
"This post is part of a social shopper marketing insight campaign with Pollinate Media Group®, Kellogg's and The J.M. Smucker Company but all my opinions are my own. #pmedia #SamsClubBTS  http://my-disclosur.es/OBstV"