This delicious blueberry streusel muffins recipe (made with fresh OR frozen blueberries) with a crumb topping is simply the best!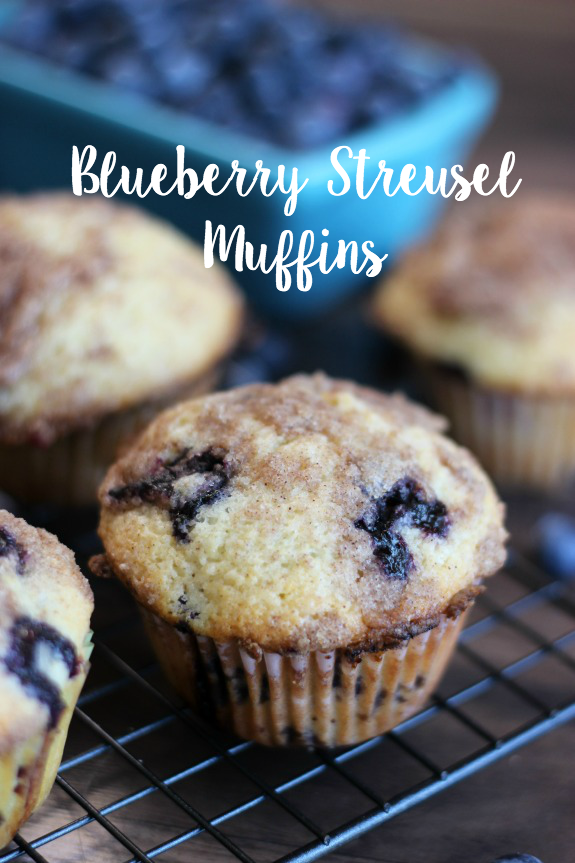 Seven years ago I found this recipe and it has been the only one we've made since. These resemble our favorite blueberry streusel muffin mix from Duncan Hines. The ones with the crumb topping and fresh homemade taste. I found myself buying a box or two of muffin mix every time I went grocery shopping, and that adds up over time. And as delicious as they were, I wanted something that used fresh blueberries instead of canned. So I started searching online and trying any and every blueberry recipe that looked similar until I found this one.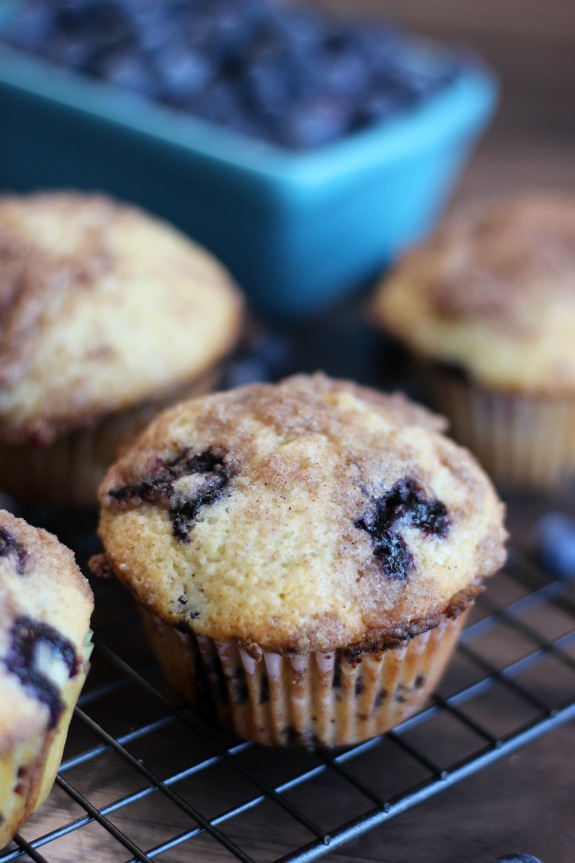 This blueberry streusel muffin recipe is better because they ARE homemade.
My darling friend, Sadee, who is just 10 years old made these to help her mom out for a baby shower they hosted in their home. They turned out amazing! I was even able to sample one while I was there. They kept telling everyone it was my recipe and I kept correcting everyone that it was from Allrecipes. Gotta love Allrecipes, it's been my go-to recipe site for over a decade now. I love websites that include honest reviews and will never try a recipe on there without reading the reviews first.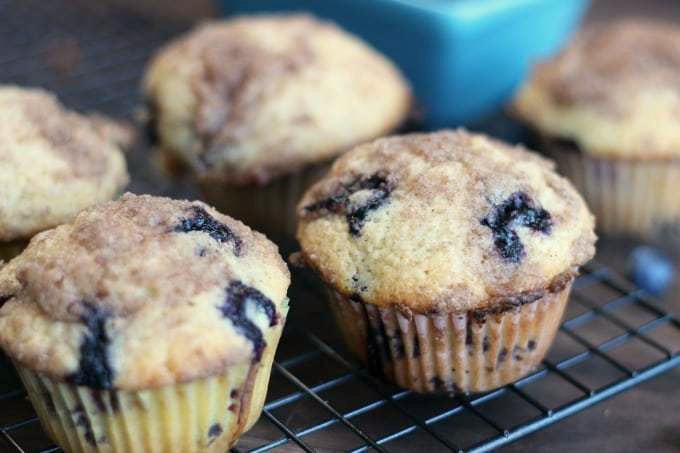 Sometimes I use half whole wheat flour and they taste just as great. To make them even healthier, omit the streusel topping. My kids like them either way. We package any leftovers up for lunches throughout the week. It's fun to add variety to the plain ol' pb&j in their lunches.
Blueberry Streusel Muffins Printable Recipe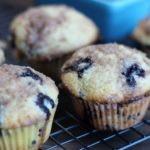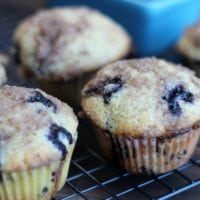 To Die For Streusel Crumb Muffins
This delicious blueberry streusel muffin recipe (made with fresh OR frozen blueberries) with a crumb topping is simply the best!
Ingredients
1 1/2

cups

all-purpose flour

3/4

cup

white sugar

1/2

teaspoon

salt

2

teaspoons

baking powder

1/3

cup

vegetable oil

1

egg

1/3

cup

milk

1

cup

fresh blueberries
Topping:
1/2

cup

white sugar

1/3

cup

all-purpose flour

1/4

cup

butter

cubed

1 1/2

teaspoons

ground cinnamon
Instructions
Preheat oven to 400 degrees.

Line muffin tin with regular liners or spray with cooking spray.

Combine 1 1/2 cups flour, 3/4 cup sugar, salt, and baking powder.

Place vegetable oil into a 1 cup measuring cup; add the egg and enough milk to fill the cup.

Mix this with flour mixture.

Fold in blueberries.

Fill muffin cups right to the top, and sprinkle with crumb topping mixture.
To Make Streusel Topping:
Mix together 1/2 cup sugar, 1/3 cup flour, 1/4 cup butter, and 1 1/2 teaspoons cinnamon.

Mix with a fork, and sprinkle over blueberry muffins before baking.

Bake for 18 minutes in the preheated oven, or until done.
How many blueberry streusel muffins does this recipe make?
This recipe makes 12 blueberry streusel muffins.
Can you freeze blueberry muffins?
Yes. Freeze in freezer bags and thaw before serving.
Can you use frozen blueberries in muffins?
Yes! You can use fresh or frozen.
Should you thaw frozen blueberries before baking?
No need to thaw, gently fold the frozen blueberries directly into the muffin batter.
Can you use margarine for the streusel topping?
Yes, but you will definitely get a better result with cold butter.
If you love this blueberry streusel muffins recipe for breakfast you might also want to try my Blueberry Scones Recipe With Lemon Icing. They are another family favorite recipe over here. Perfect for brunches or weekend breakfasts!