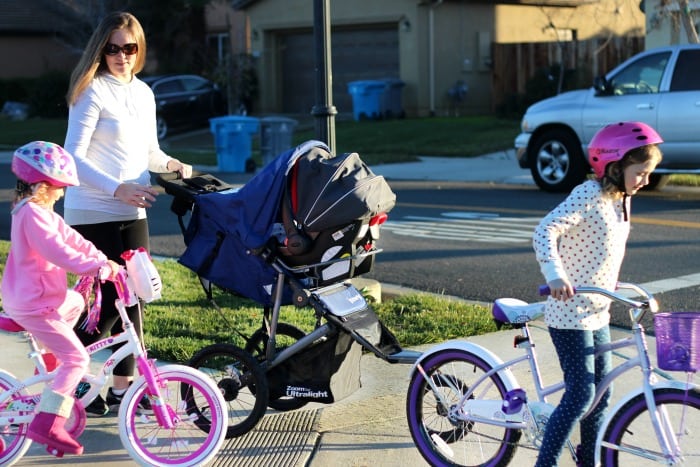 The girls each woke up to a brand new bike under the tree on Christmas morning. A dream come true for both of them since all they've ever had are hand-me-downs from their brothers.
We've been enjoying the cooler weather (I love California winters!) and getting some much needed fresh air with lots of walks and bike rides.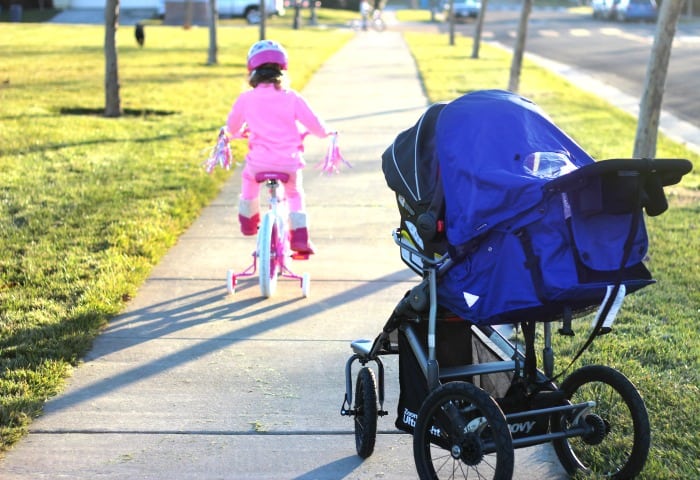 It feels so good to get out and start walking again. Towards the end of the pregnancy, nothing sounded worse than walking. I could feel the aches of each and every step and would look with envy on those who rode around in motorized wheel chairs! But Mac is now 6 weeks old, and I'm finally starting to feel like myself again too.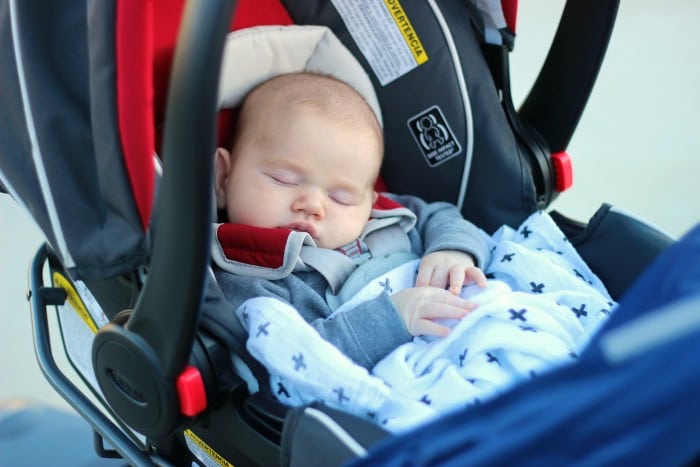 The timing couldn't be more perfect. It's a new year and I am starting things out on the right foot. More energy than I've had in 9 months, and a brand new baby who LOVES his carseat. He curls right up and goest to sleep every time we put him in it. I'm taking advantage of that while it lasts and hitting the streets.
Why can't running be like riding a bike? You go months without riding one, but jump back on like no time has passed. Running definitely is NOT like that, unfortunately. I'm so out of shape and don't want to over do things so soon after having a baby— so walking it is. And I love walking.
We bought our first stroller 13 years ago. It's hard to believe that it was that long ago, but when I look at my five children, and my thirty-something year old mom body, it is easy to see that things have changed!
When I found out that we were going to be expecting baby #5 I decided it was time to finally get a jogging stroller! One we could take off road and handled turns with ease. I also wanted one that folded up easily to fit in the back of the van.
After lots of research I settled on a Joovy Zoom 360 Ultralight. I base a lot of my decision making on online reviews and this jogging stroller had plenty of awesome ones and had absolutely everything I was looking for.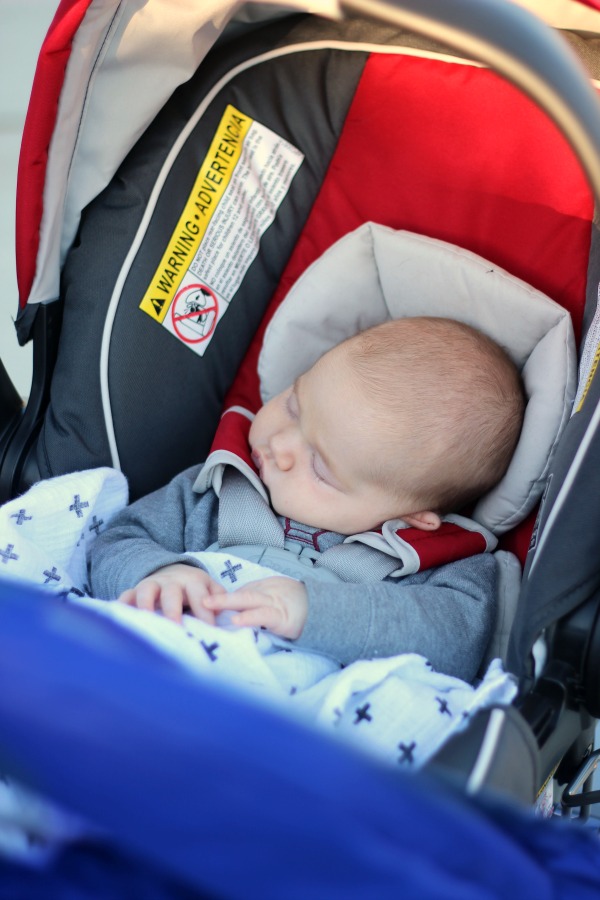 I purchased a carseat that was compatible with the carseat adaptor on the stroller. It clicks right in and keeps him secure.
I love that my jogging stroller is only 25 lbs and folds up with a quick pull of a cable. It has a huge canopy to protect Mac from the sun, but also has a window so that I can peek inside to check on him.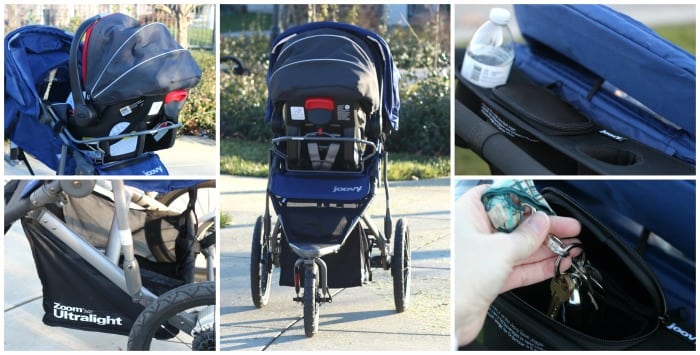 There are mesh pockets inside the stroller to hold toys and snacks, and two cupholders and an accessory pouch on the top of the stroller for my water bottle, keys, and phone.
The Zoom 360 can hold up to 75 lbs. so it's the only stroller I will ever need for Mac!
Ultimately, this was the video that sold me on my new stroller.
Joovy graciously agreed to sponsor this post in exchange for me sharing my experience with you.