A gorgeous wreath to hang during the summer months! This patriotic wreath tutorial is simple to make, quick, and inexpensive!

With Memorial Day, the Fourth of July and Labor Day all within a matter of a few months, I decided to take down my spring wreath and make something patriotic to put in its place.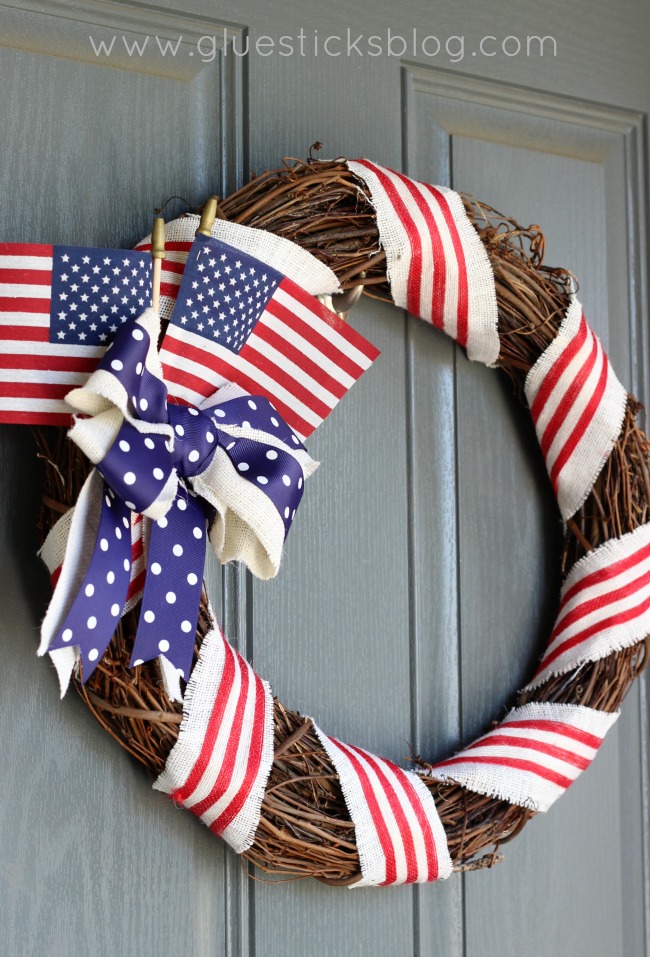 This patriotic wreath came together in about a half an hour and was very inexpensive to make.
3 More Easy and Inexpensive Wreaths to Check Out!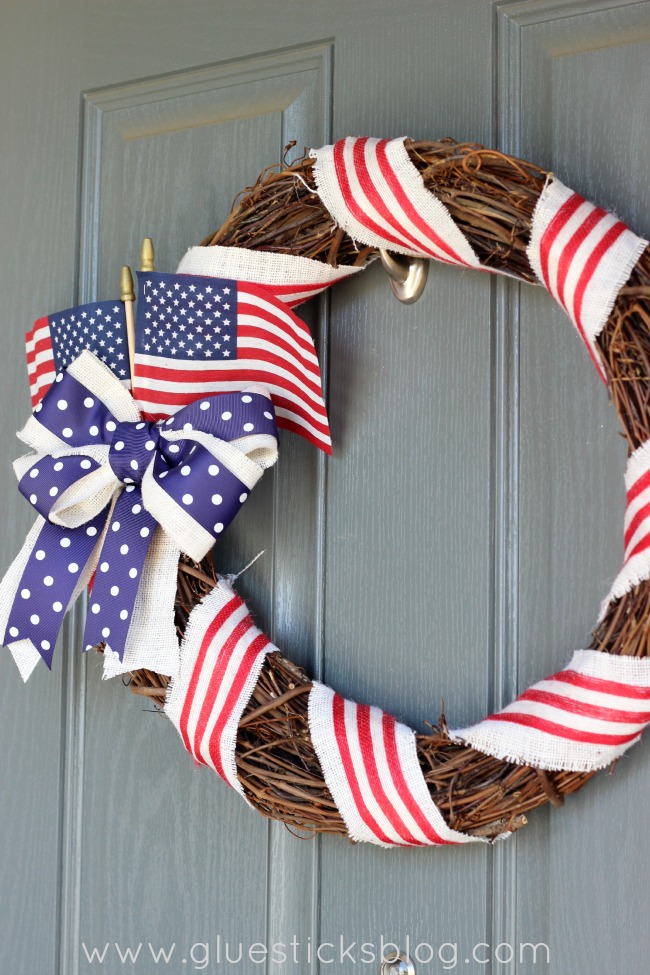 Old Glory Patriotic Wreath Tutorial
Supplies needed for Patriotic Wreath:
18″ grapevine wreath base
3 yards 1 1/2″ striped ribbon
3 yards 2 1/2″ burlap ribbon or burlap strips
2 mini flags
hot glue
glue gun
Bow ( 2 1/2 yards 1 1/2″ grosgrain ribbon and 2 1/2 yards burlap or burlap ribbon)
Steps for Making a Patriotic Wreath:
Start by wrapping your wreath with the burlap. Secure with hot glue on the back as needed. If using burlap that has a raw edge, spray with hair spray to help with fraying.
Layer your striped ribbon over the burlap, hot gluing on the back as needed.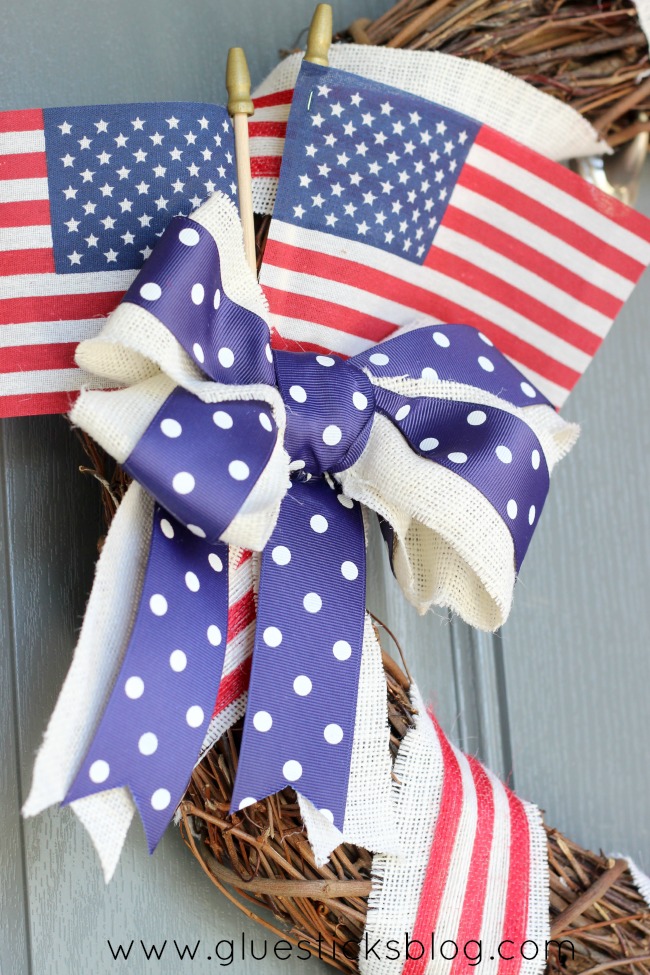 You can make a basic  bow by layering your burlap and ribbon or a fancier bow like the one I did above with four loops.
I was too lazy to create a tutorial for how I made this bow because there are already so many tutorials online. Here is one similar, I did 4 instead of 6 loops.
Attach the flags by sliding the sticks through the wreath base. No glue needed.
Glue your bow onto the wreath and you are done!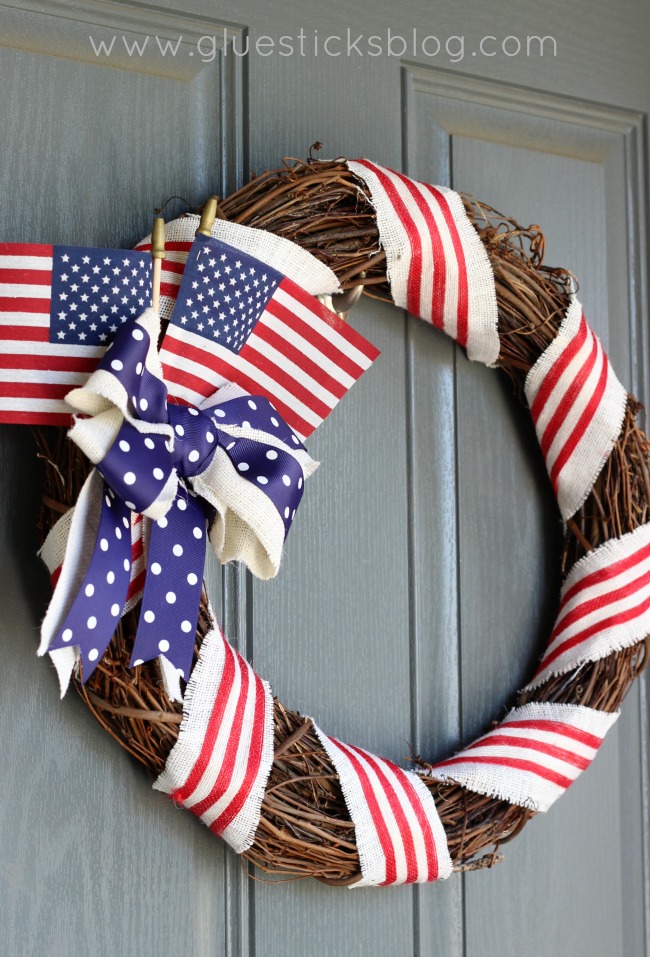 I love how simple it was to make and how bright and patriotic our front door looks now!
For reference, the wreath base, striped ribbon and flags were purchased at Michael's. The burlap and blue ribbon were leftover from other other projects.
Here are a couple of other fun projects you might enjoy!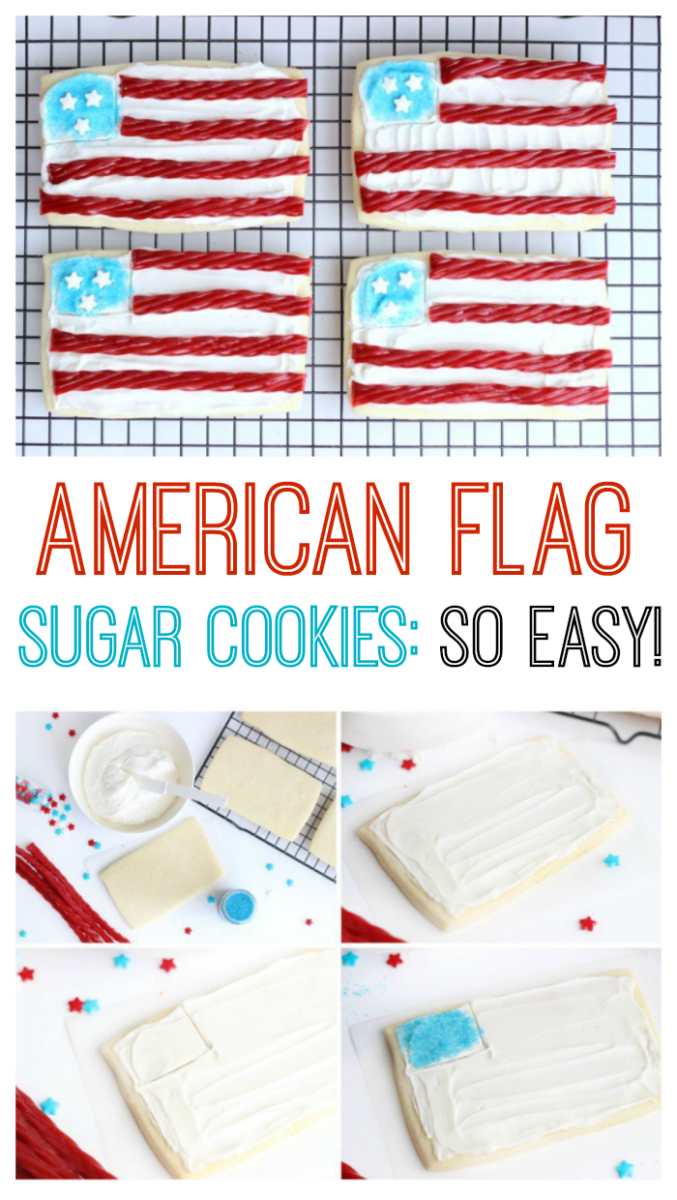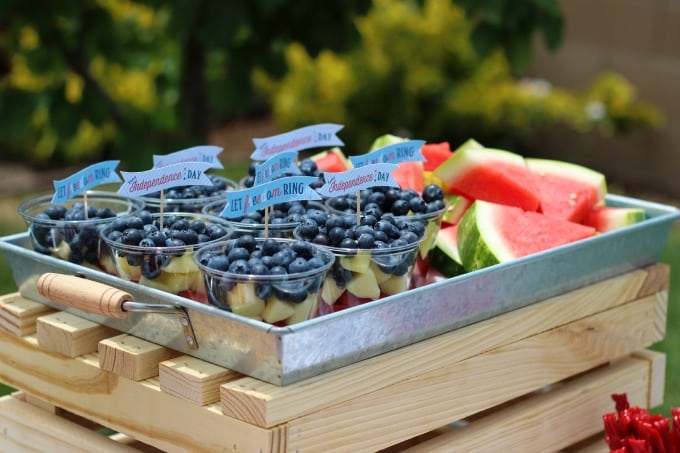 County Fair 4th of July BBQ Ideas