Make a birdseed feeder with only a few ingredients! Hang them in a tree and take notes on the types of birds who come along to snack on them! This post contains an affiliate link.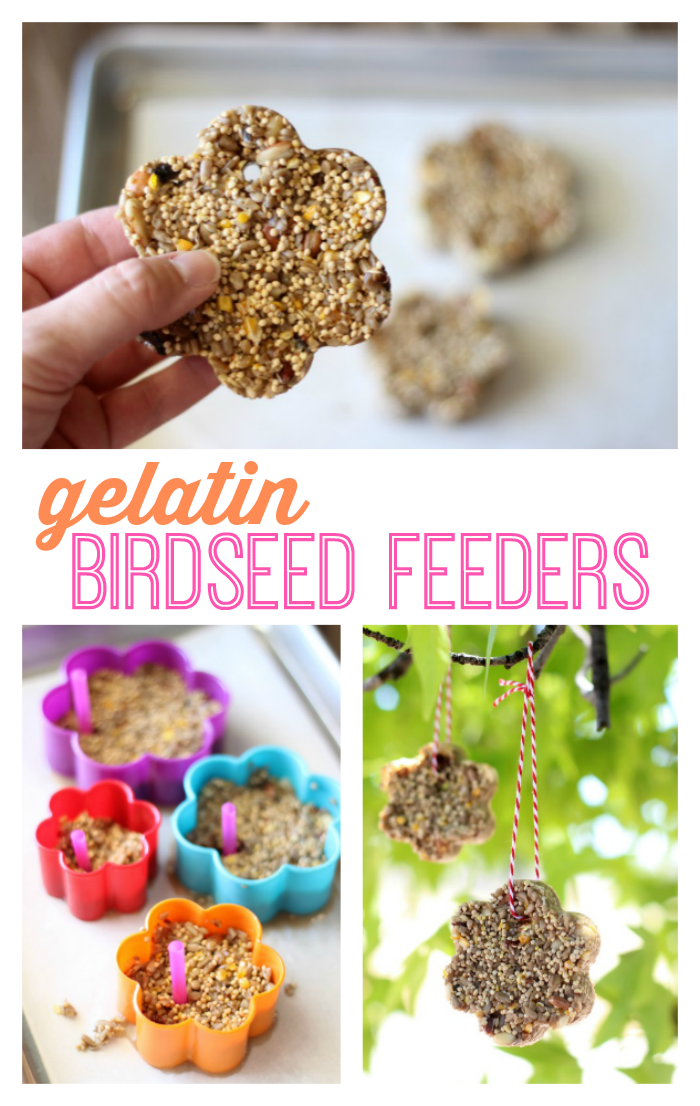 I never understood how entertaining birds could be until I visited my in laws in Alaska when we were first married. They had a birdseed feeder right outside their living room window and I'd find myself staring out that window like it was a television set! The squirrels who came to steal the birdseed were equally as entertaining. We've been back several times and all enjoy watching the birds.  We made some birdseed feeders recently and they turned out great! Side note: we also have this bird feeder in our kitchen window and LOVE it.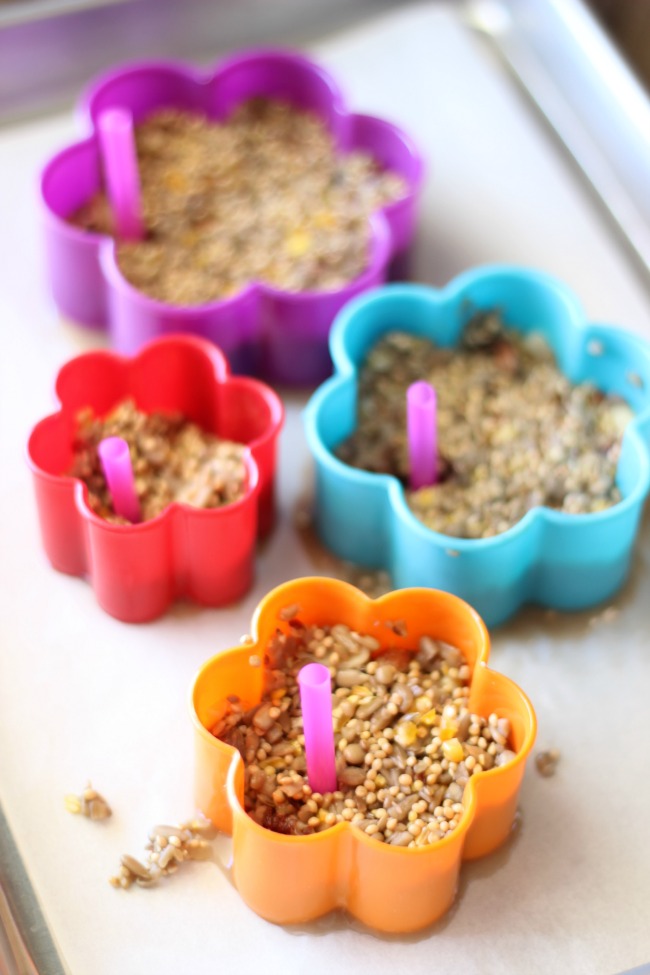 I've seen these made using peanut butter, karo syrup or unflavored gelatin. We chose unflavored gelatin because ants are always an issue in this area.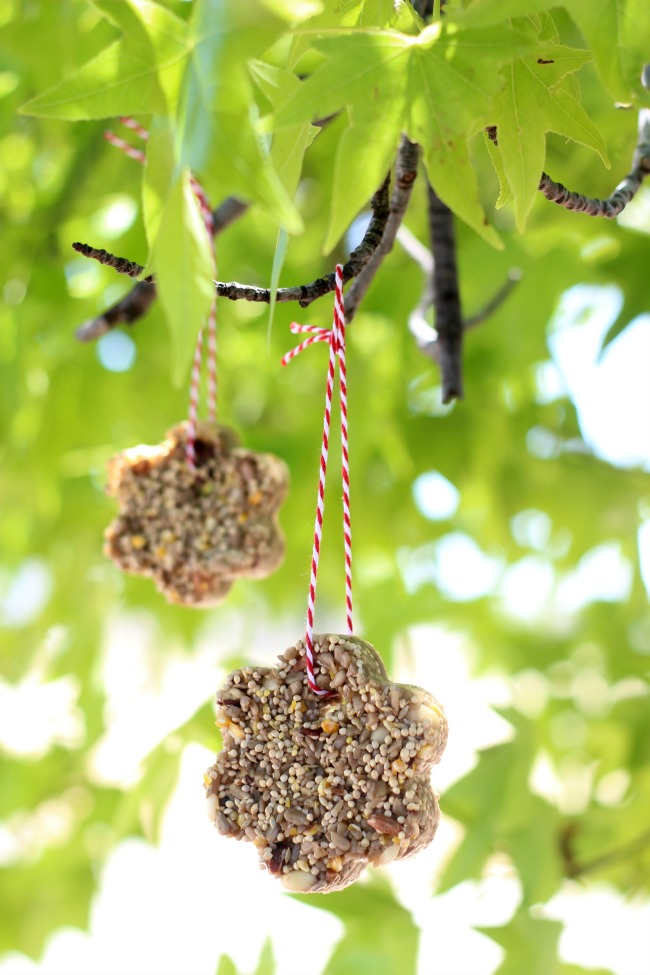 Check out my video on how to make a batch of birdseed feeders for your yard, or head to the Little Passports blog for my written tutorial! 
You might also like some of these fun summer activities for kids…
30+ Summer Activities for Kids
A collection of summer activities, crafts, and treats to make with the kids this summer!  Homemade bubbles, soaps, ice cream treats, games and more!
A science experiment, crowd pleaser, and boredom buster all in one! Sidewalk paint rockets! We made an entire rainbow of them and had fun setting them off and decorating the sidewalk in the back yard. The kids had friends over and everyone got involved with the mess!
Help your little ones stay hydrated with a bright and bold color block water bottle holder that they can carry on their own. A great option for field trips and summer activities! I made one for every child to bring on our cross country move this summer from California to Virginia!