Chicken Florentine has been one of our favorite dinners for years. Even our children love it. Spinach and all. It is made with the simplest healthy ingredients, but is full of flavor. It is also wonderful the next day for lunch. I've made it with fresh spinach as well as frozen and didn't notice a difference in flavor so I usually stick with frozen. It's just easier. This recipe was recently featured in the June issue of
All You
Magazine as an easy under $10 family dinner! So glad they like it too.
Chicken Florentine
4 chicken breast halves
1( 16 oz.) bag frozen spinach
4 cloves of garlic, minced
1 tsp. kosher salt, divided
black pepper, to taste
1/4 tsp. poultry seasoning
3 T. olive oil, divided
3/4 c. white cooking wine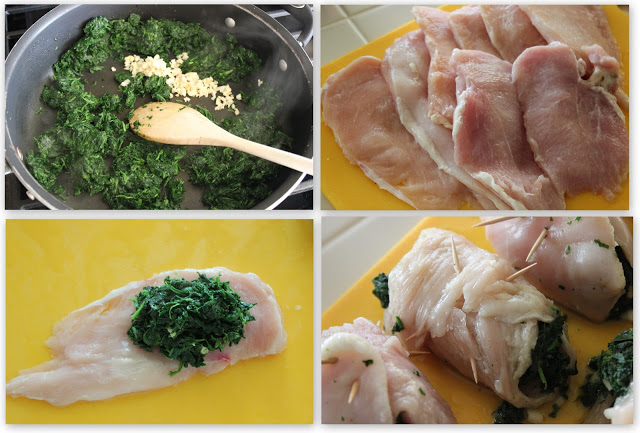 Heat 1 T. oil in a skillet on med-high heat. Add garlic and cook for about a minute. Add spinach, 1/2 tsp. kosher salt, and pepper. Cook until spinach has heated through. Strain spinach in a colander and press with paper towels to soak up the juices.
Slice chicken breasts in half horizontally. If your pieces are nice and thin you don't need to pound them, but if they are hard to roll up, place in a ziploc bag and flatten with a rolling pin.
Divide your spinach into 8 sections (a few tablespoons each) and spoon into the center of each chicken breast. Roll up and secure with toothpicks.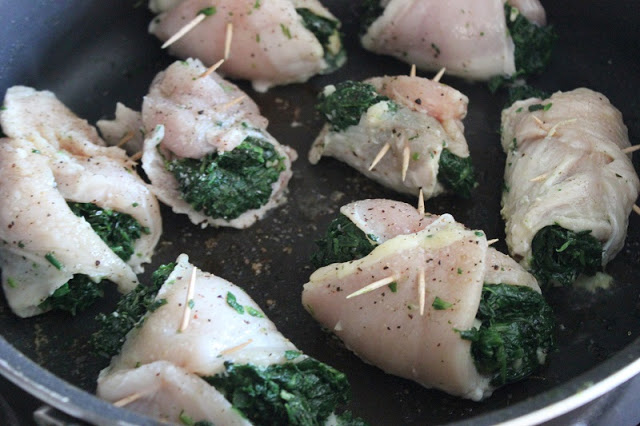 Heat the rest of the oil (2T) in pan on med-high heat. Add chicken. Sprinkle with remaining salt and poultry seasoning, and pepper to taste. Brown for 2-3 minutes, turn and cook other side for 2-3 minutes or until golden brown.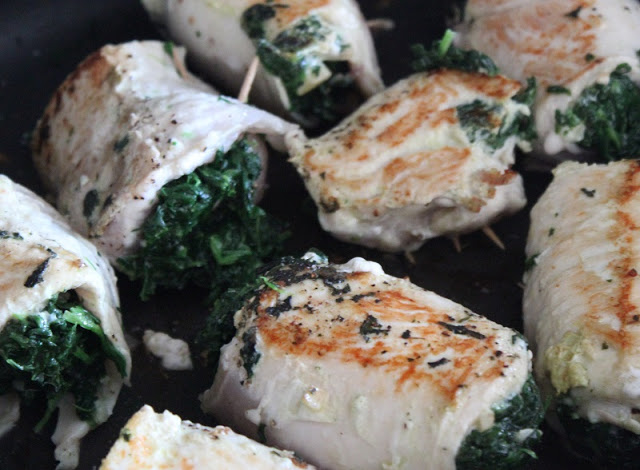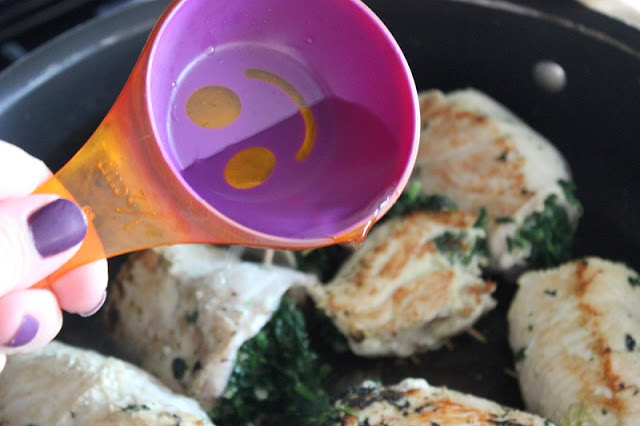 Do you like my new measuring cups? They were a gift from Santa last year 🙂
Add wine, cover, reduce heat to a simmer and cook for 10 minutes.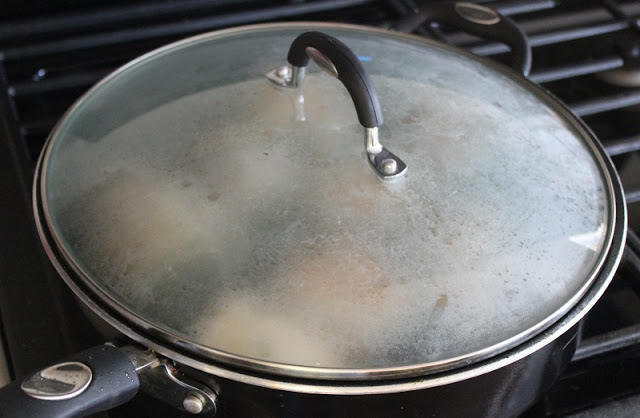 Remove lid, turn the heat to HIGH and let simmer until most of the wine has cooked down.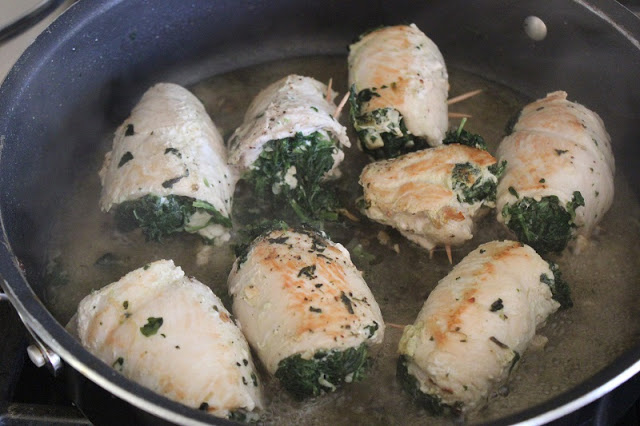 Place chicken on a platter and pour remaining juices over chicken.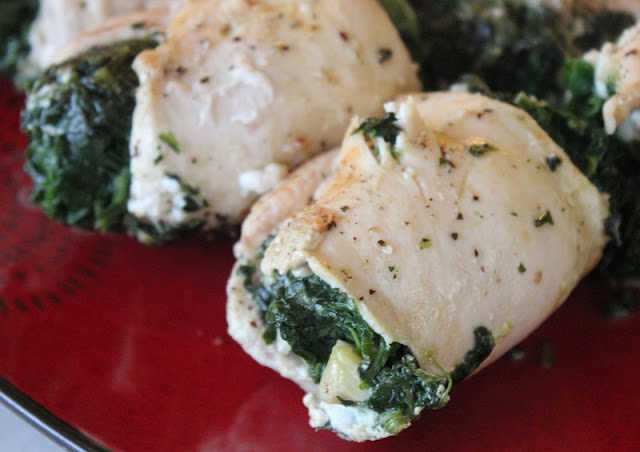 Remove toothpicks and serve.