My husband is the master of the grill and takes care of dinner a couple of nights a week. I'm a lucky girl! Thank you Foster Farms for sponsoring this delicious grilling experience and dinner. Simple, yet flavorful, grilled chicken tenders served with roasted asparagus!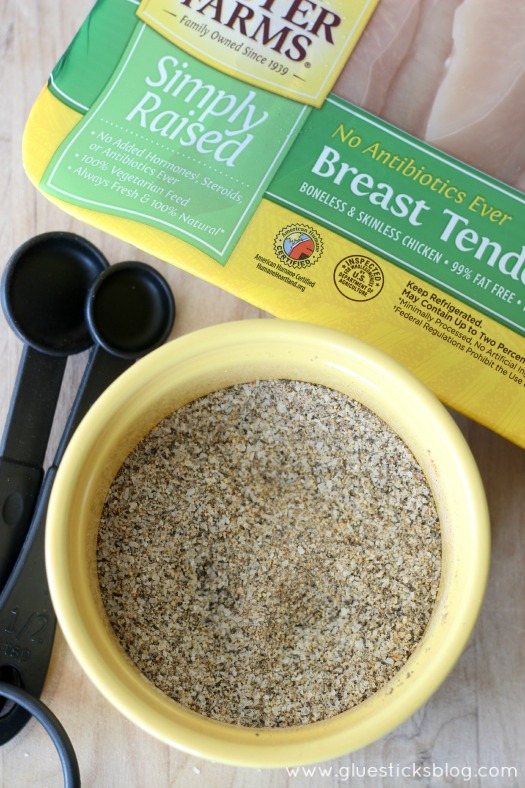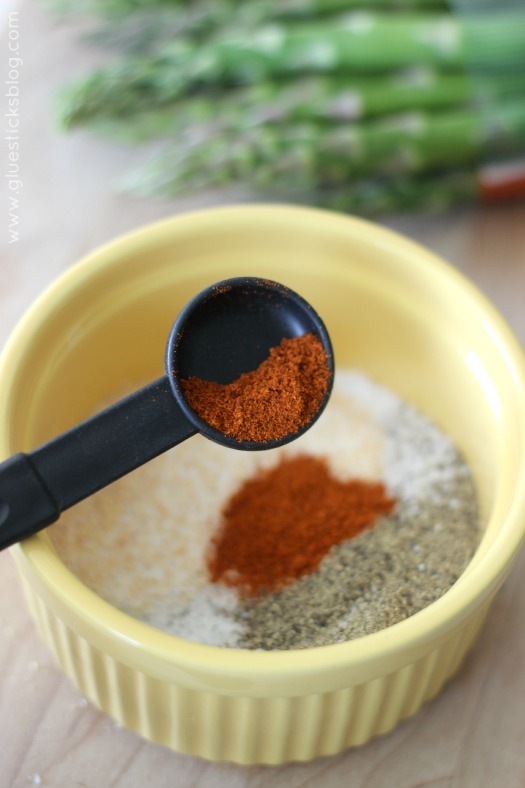 I love chicken because it is so versatile and easy to season. Here is a basic seasoning mix that I like to use on chicken.
Grilled Chicken Seasoning
1 1/2 T. Kosher Salt
1 T. garlic salt
3/4 tsp. black pepper
2 tsp. paprika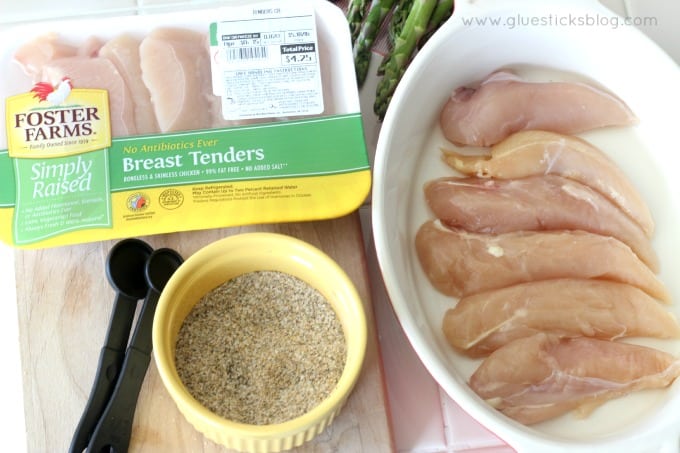 This seasoning packs a nice flavor, but don't go overboard. Chicken breast tenders don't need as much as chicken legs or a whole chicken would need because they are skinless and thin.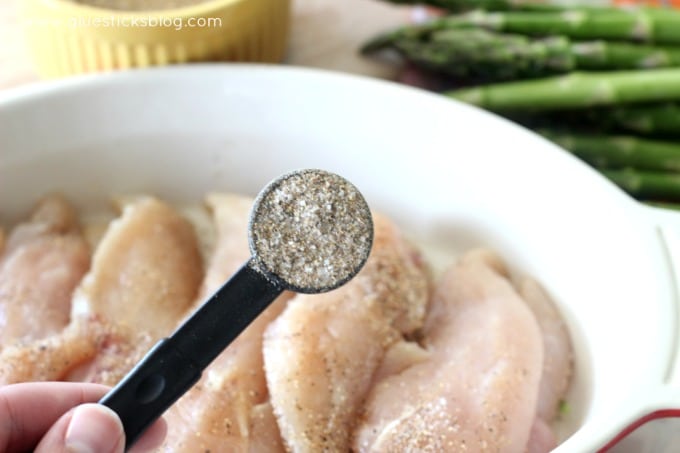 Sprinkle your pieces over 2 lbs of Foster Farms Simply Raised Chicken Tenders and let sit for 10 minutes.
Simply Raised means no antibiotics have ever been given to the free range chickens, that it is USDA Certified Organic, 100% vegetarian feed, and produced with no added sodium. I found mine in the refrigerated meat section as they are locally grown here in California, and are delivered fresh within 48 hours.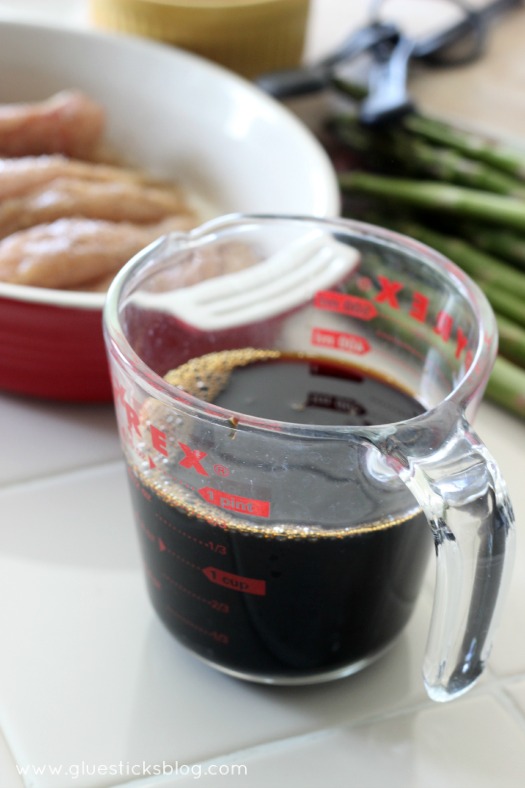 And now for our favorite marinade. Soy sauce! So simple, inexpensive, full of flavor, and QUICK!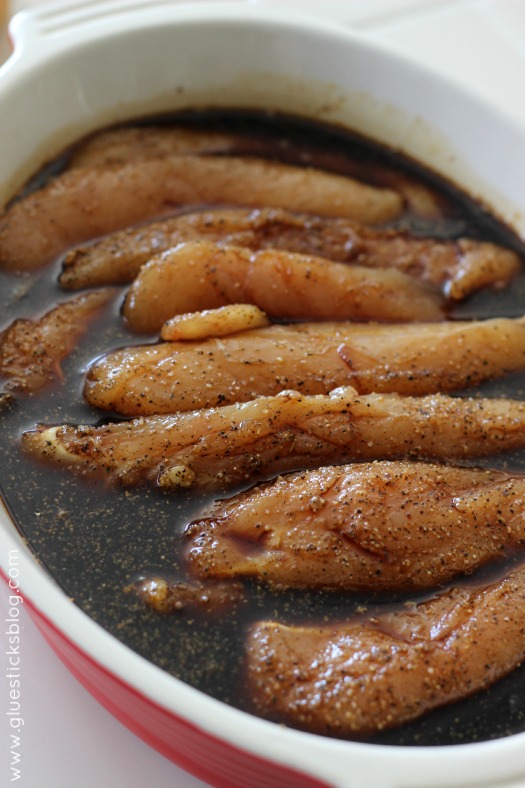 Simply pour 1 cup over your chicken and let sit while your grill heats up. That's it! No marinating over night or for hours. It only needs a few minutes. We prefer charcoal to gas grilling, but both will result in juicy tenders. Cook until the juices run clear.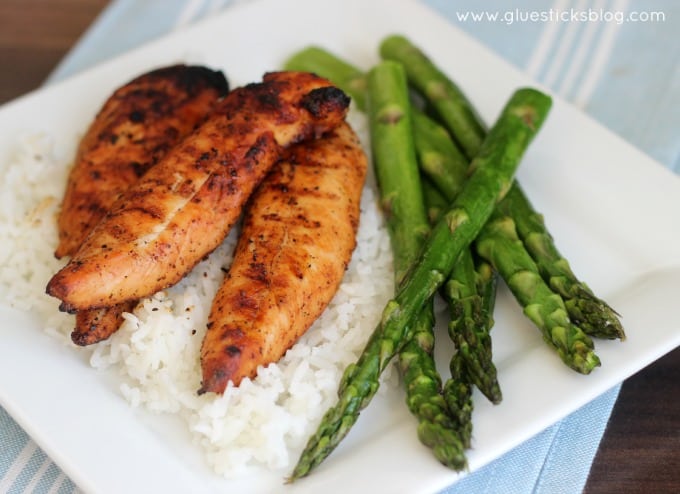 Serve with seasonal vegetables for the perfect dinner!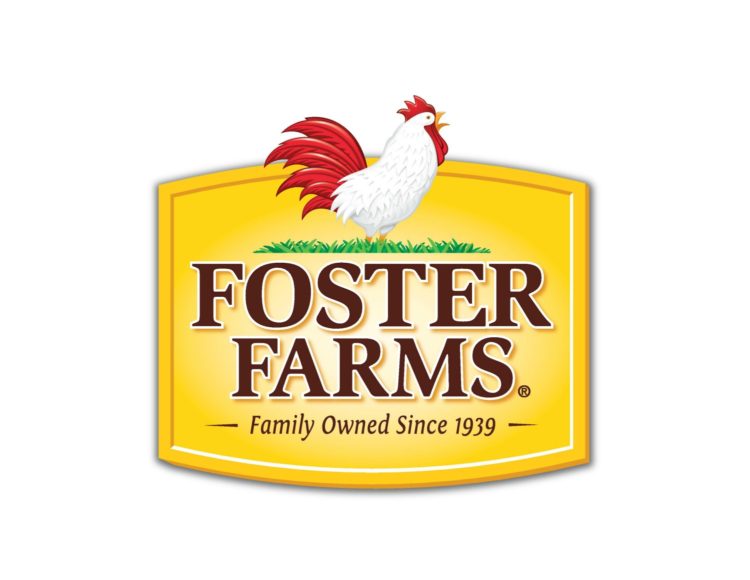 Foster Farms Simply Raised Chicken is part of the trio of quality products from the family-owned and operated west coast chicken company. Foster Farms also offers Foster Farms Fresh & Natural Chicken and Foster Farms Organic Chicken. Simply Raised can be found in major grocery stores throughout CA, OR, WA, and Organic will be coming soon to Costco in the fall!
This is a sponsored post written by me on behalf of Foster Farms®.