Simple squares and straight line quilting come together to create this darling gingham quilt. Perfect for baby! This post contains an affiliate link.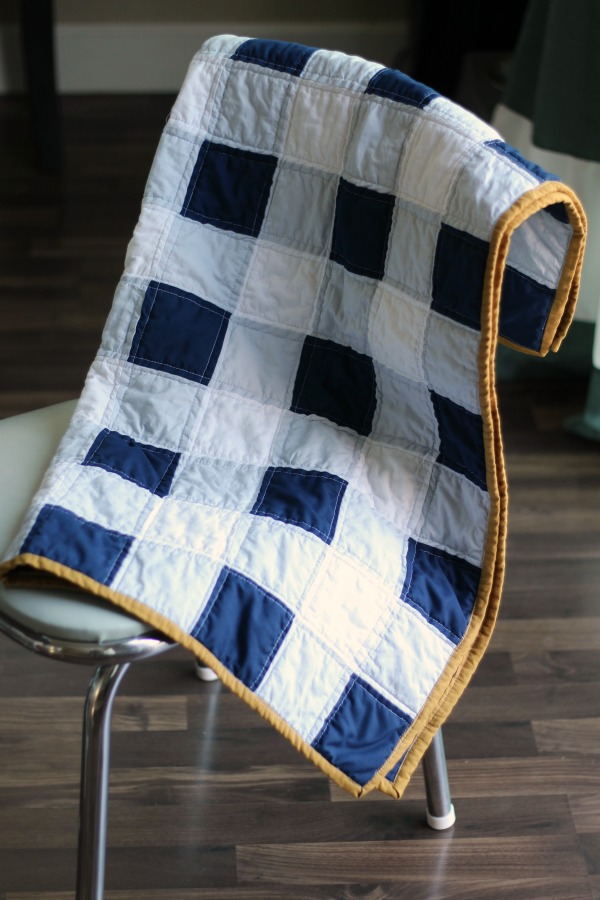 I am so happy to have this baby quilt finished with time to spare! Every baby needs a new quilt when he/she is born. I knew right away that I wanted to make a gingham one for our little guy and since it was such a simple pattern it came together in two afternoons.
This tiny quilt measures 36″ x 36″ and is 11 rows by 11 rows.
Supplies: 
1 yard grey fabric (60 squares)
2/3 yard white fabric (25 squares)
2/3 yard navy fabric (36 squares)
1 1/2 yards navy flannel for backing
1/3 yard goldenrod fabric for binding
I stitched 4″ squares together, alternating rows of navy with grey, and rows of white with grey.
The backing is navy flannel for ultimate coziness.
For 60 more sewing projects, check out my sewing book for kids!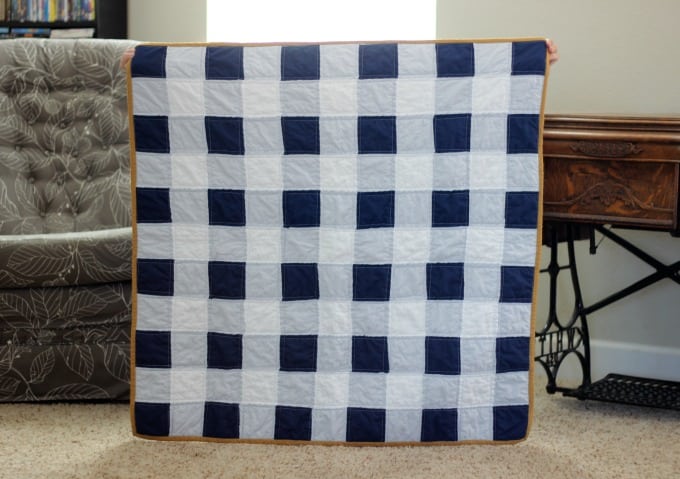 It isn't perfect, but my quilts never are. I'm just excited to have a special homemade gift to give to my baby!
Welcome! I'm Brandy, mother to 5 darling kiddos and a cute black lab named Toby. My husband is in the Coast Guard so we've lived all over the place, turning each house into a home. I love baking, sewing, making cute things with my kids, and sharing what I've learned with all of you!