This post was most recently updated on December 18th, 2019

#ProjectAmazing #CollectiveBias
A darling summer craft for kids! These paper lanterns are fun to transform into your favorite animals! We'll show you our favorites. What animal would you make?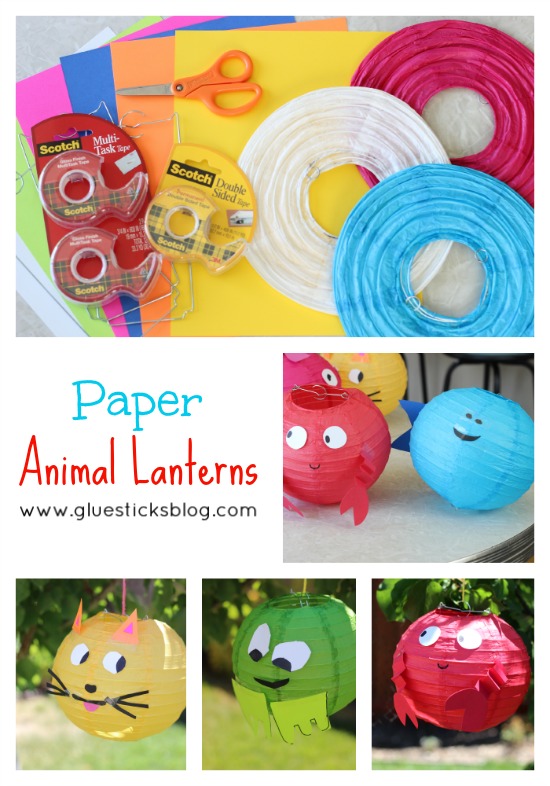 It's amazing what you can get when you give a child a stack of art supplies. Kaylee has been wanting some paper lanterns for her room. They are bright and cute, and she sees them all over in craft stores and at birthday parties. I decided to buy a rainbow pack of paper lanterns and let her transform them into her favorite animals! Aaron and Ruby got in on the action too and I absolutely love what they came up with.
Paper Animal Lanterns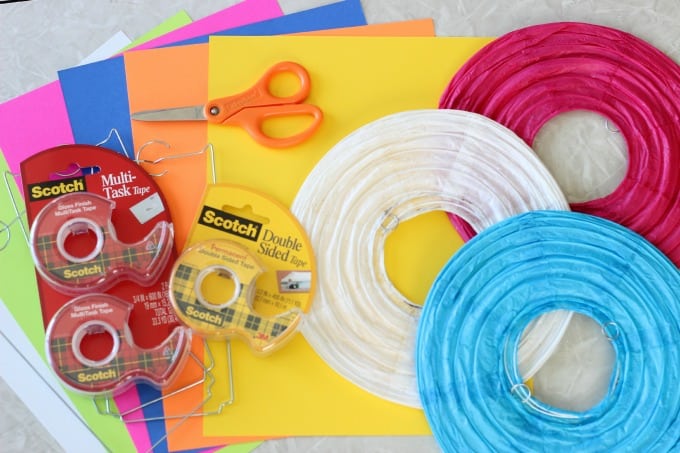 Supplies Needed:
Cardstock
Scotch® Brand Double Sided Tape and Multi-Task Tape
Scissors
Markers for details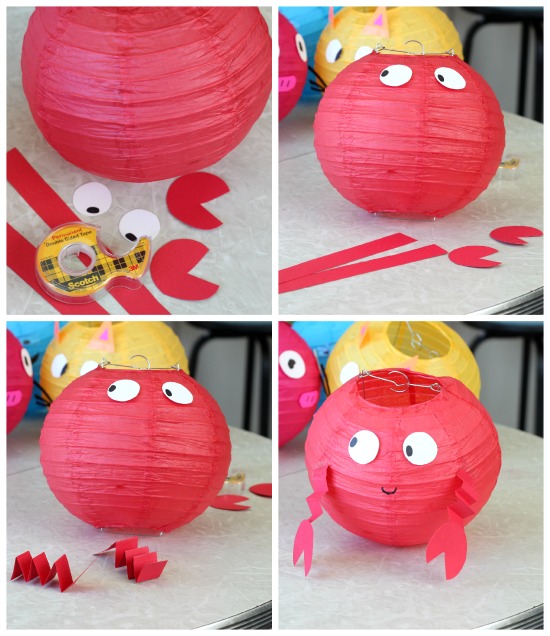 Cut out eyes, ears, and other details out of cardstock.
Use a marker to create the pupils in the eyes and other smaller details.
Tape to the paper lanterns using Scotch® Brand Double Sided Tape or Multi-Task Tape.
Hang outside or in a bedroom!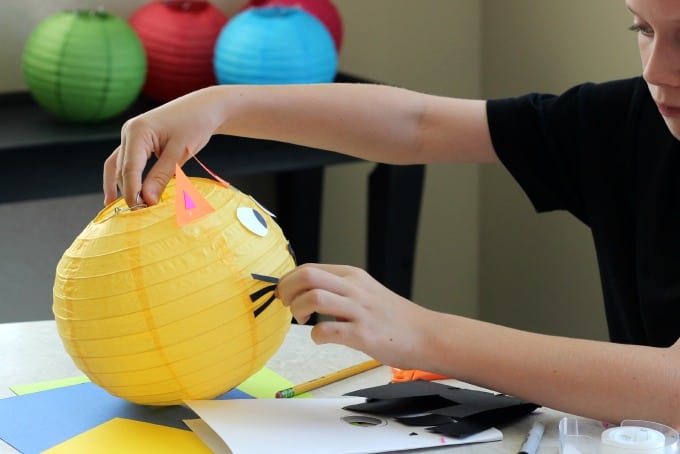 The lanterns are thin and we didn't want glue to soak in and discolor the paper. This is why we used Scotch® Brand Double Sided Tape and Multi-Task Tape to add the details. It was easy for them to use and required very little pressure to adhere all of the details.
My kids think tape is pure magic. They use it for absolutely everything (ahem…check this out, lol!).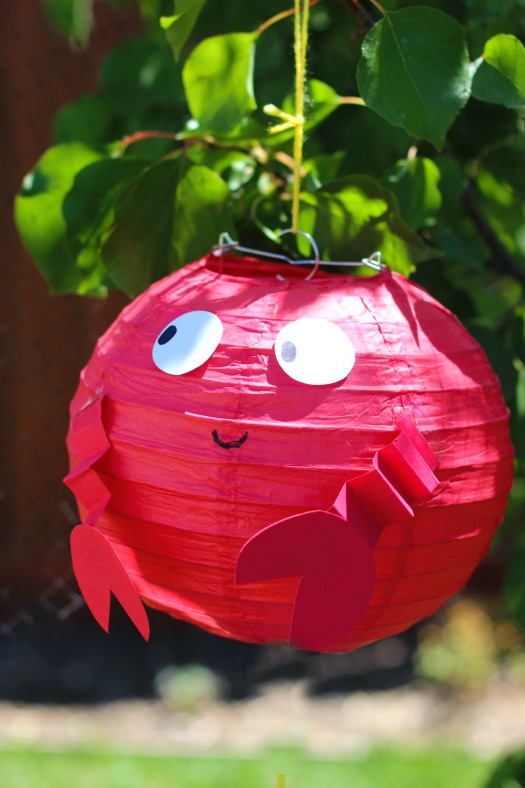 These lanterns would be so easy to use for a summer backyard beach party!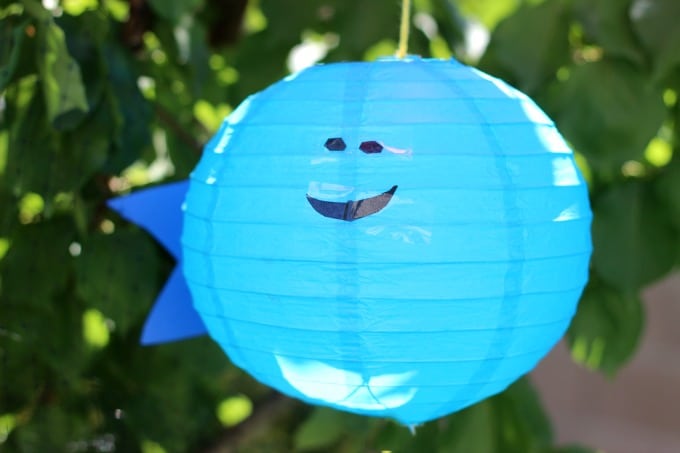 Mr. Fish's face cracks me up.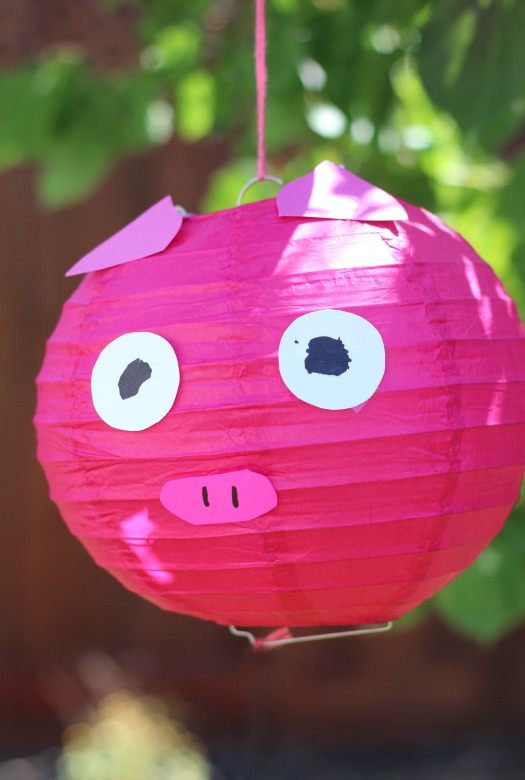 Ruby had to have a pink piggy.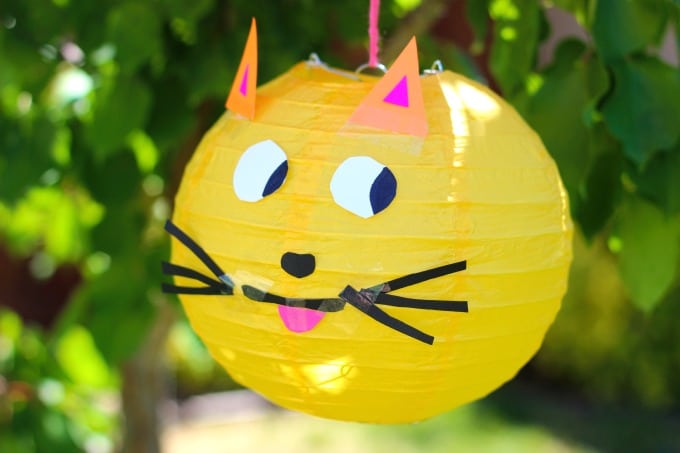 Aaron loves cats and did a great job on all of the details!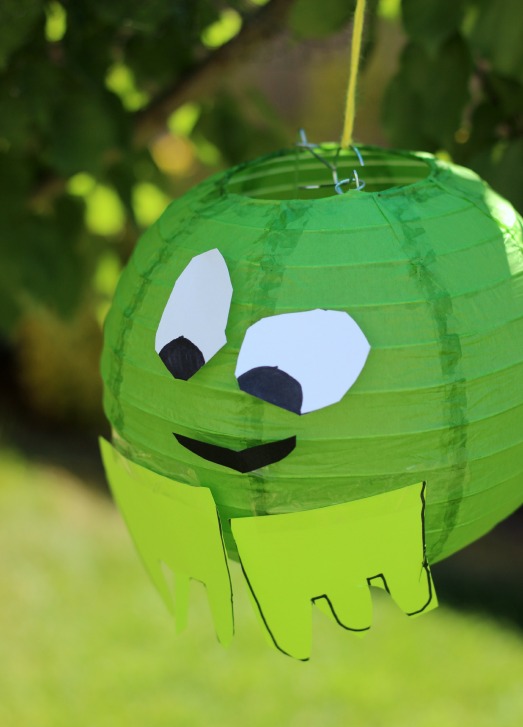 And Kaylee's frog is just too cute!
What animal would you make with your kids?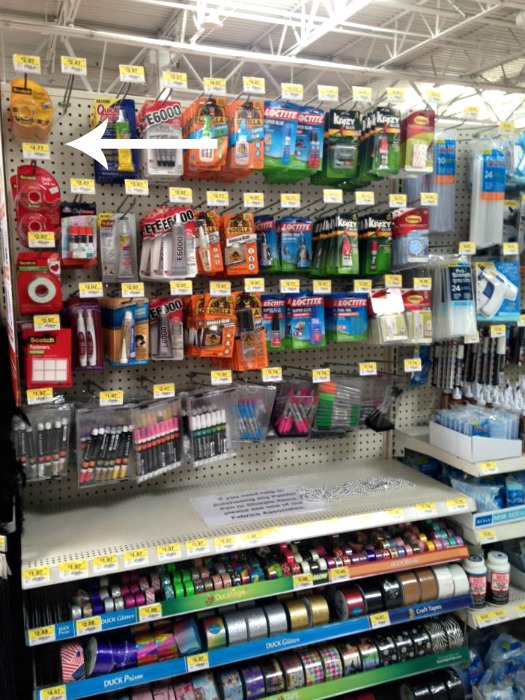 From masking tapes to spray adhesives and everything in between. No matter the task, there's a Scotch® Brand product to match. I recently picked up a package double sided tape from
Walmart
and the kids been using it for all sort of projects. You can find a variety of Scotch® Brand products in the craft aisle that will make crafting with the kids a breeze! Be sure to also check out Command™ Brand products to hang up your crafts and frames for a damage-free hanging solution! Command™ Brand products hold on strongly and remove cleanly.
https://instagram.com/p/4zQ7KXwdyz/?taken-by=gluesticksblog
Here are more amazing summer craft ideas!