This is a sponsored post written by me on behalf of My M&M'S for IZEA. All opinions are 100% mine.
Looking for a fun and unique birthday gift for the person who has everything? How about personalized M&M's? I'm sharing unique gift ideas as well as  cute owl birthday card template!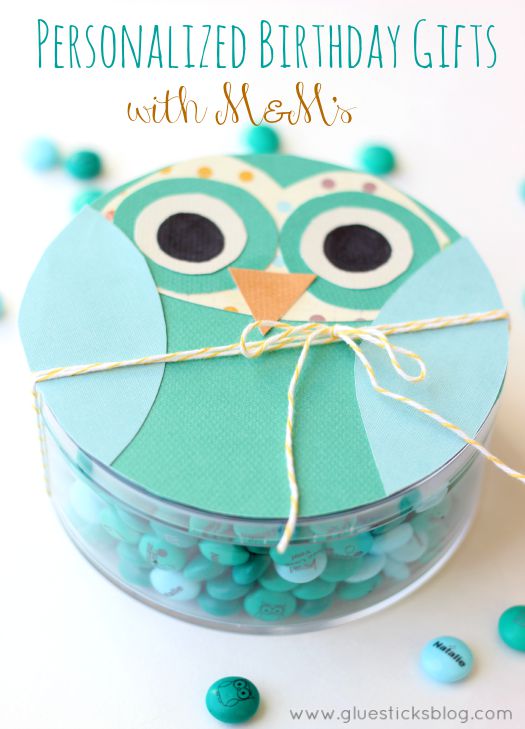 Finding the perfect birthday gift isn't easy, especially for the person who seems to have everything!  This is why I like to think outside of the box. What kind of gift would be fun to receive and not something that you would generally buy for yourself? Personalized M&M's, that's what!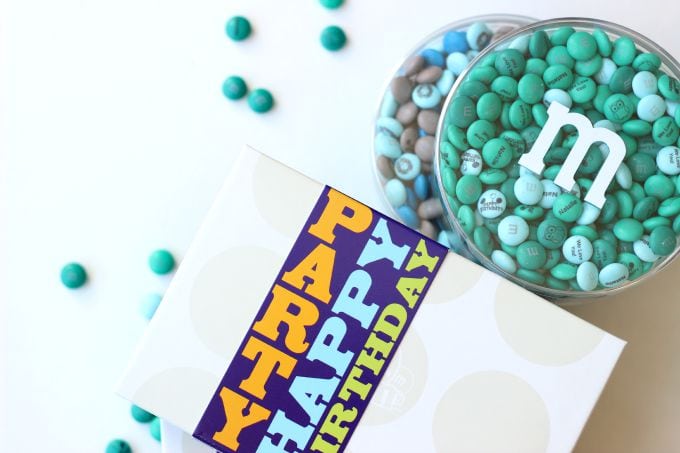 These customized M&M's are too perfect to share with others!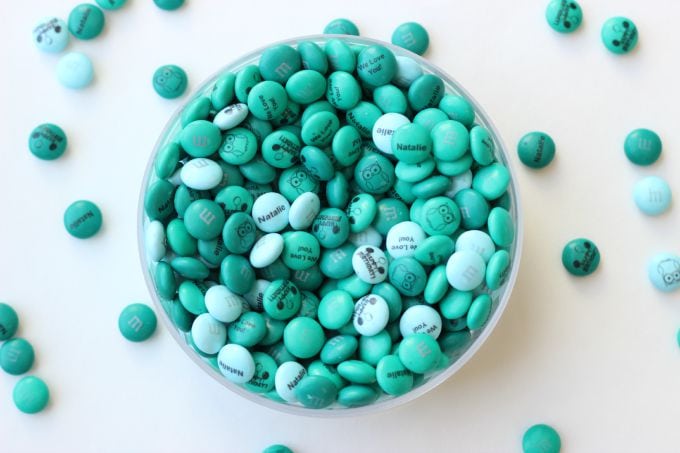 My friend LOVES turquoise and owls. With 25 colors to choose from I was able to create a custom mix of beautiful aqua and turquoise M&M's! What makes MyMMs.com unique is that you can actually print messages onto the candies. Photos too! I chose a cute clip art image of an owl, as well as her name, and a birthday greeting. One side of each M&M has the iconic "M" and the other side has one of the images that I uploaded to the site.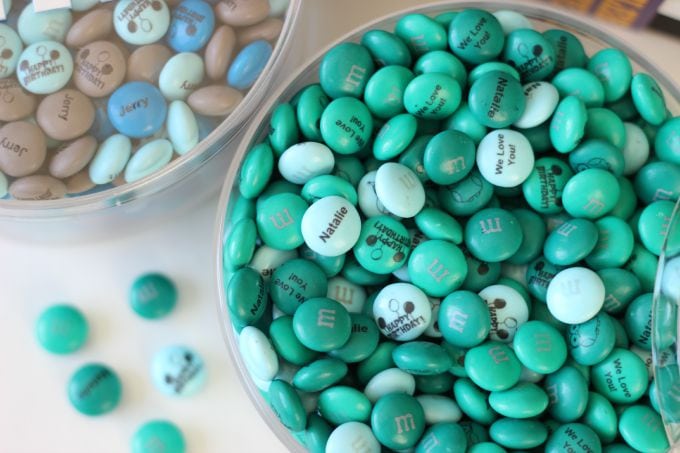 Customizing your order is super easy to do and within minutes I had several birthday gifts ready to go!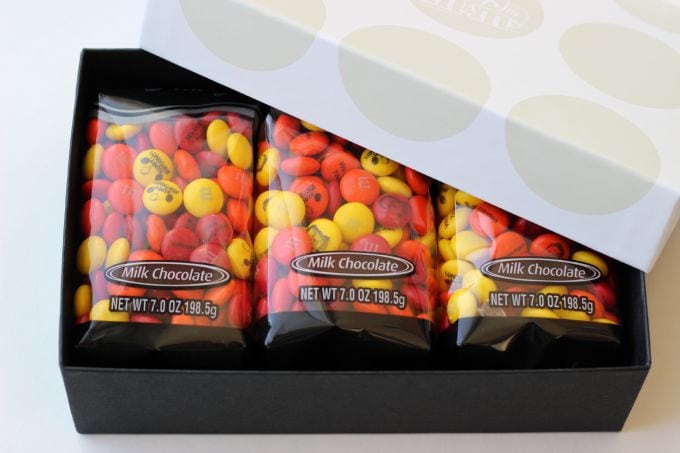 My father in law has dementia and we've really struggled with knowing what to get him anymore for birthday or Christmas gifts. I don't think he is often aware that there is even a holiday being celebrated and he isn't able to do a lot of the things that he used to like read books or play games. However, he likes bright colors and he likes candy. I sent him a custom mix of M&M's with a photo of him on them for his birthday last week, as well as a greeting and birthday message. I think he'll get a kick out of them and enjoy sharing them with my mother in law.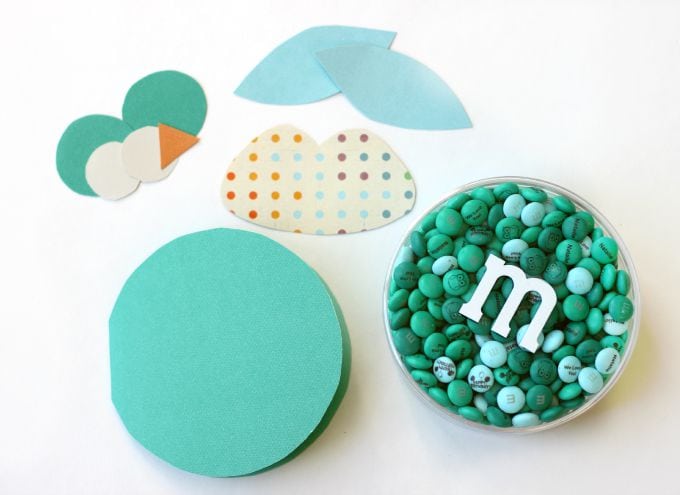 I mentioned before that my friend, Natalie, loves owls. I decided to make a card the same size as the M&M's packaging and think it turned out pretty cute. I created a template that you can use to make one too!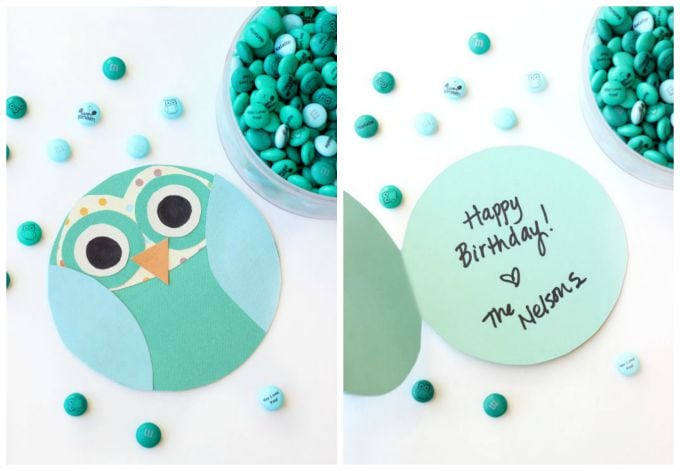 MyMMs.com has a variety of gift packaging ideas. I chose a gift box for my father in law, and 16 oz. acrylic containers for the other gifts that I ordered. Not only are these simple containers great for packaging, but make a nice little candy dish too.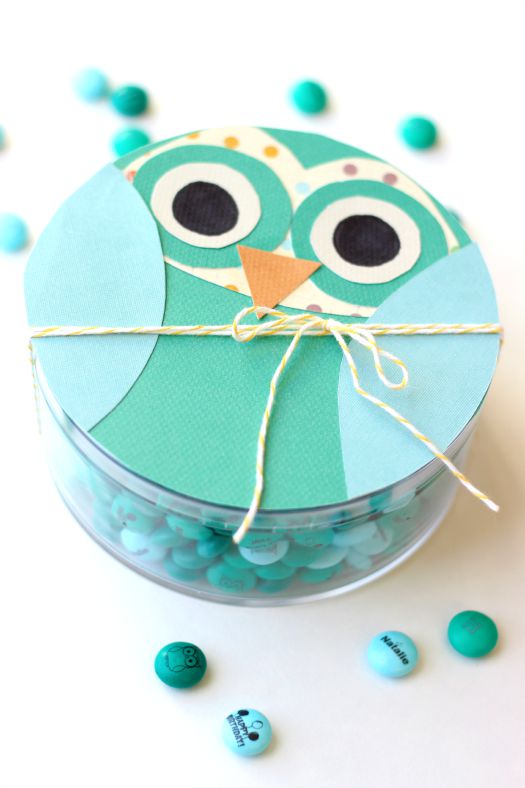 This wasn't my first time ordering from My M&M's. I sent an M&M dispenser filled with personalized M&M's as a thank you gift for a company that I worked for and it was a hit!
Birthdays, Weddings, Graduations, Baby Showers, Thank You Gifts, these make the perfect gift for any occasion!
Create small pouches to send home as party favors or buy in bulk to add to your own candy dishes for colorful decor!
MyMMs.com Birthdays are the best!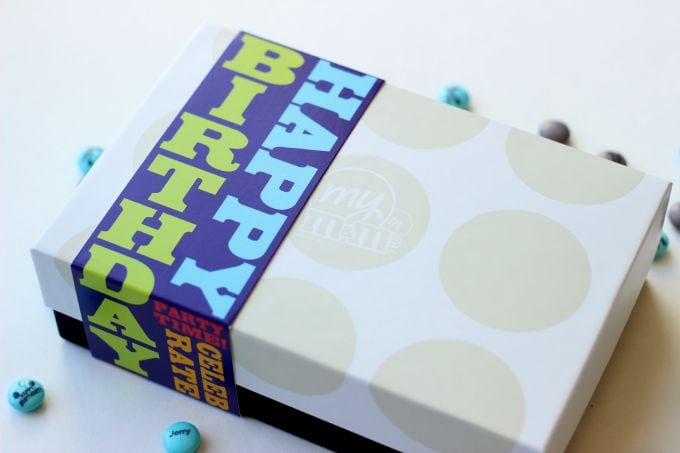 You can find more birthday inspiration by visiting the MyMMs.com Birthday Idea Gallery!
"Who" would you send personalized M&M's to?