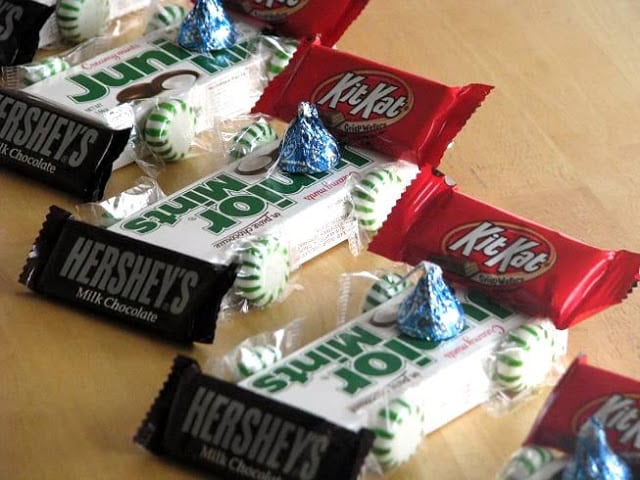 Our oldest isn't old enough for Cub Scouts, but Derrick is the Cub Master, so we still hear all about scouts and sometimes help participate in it.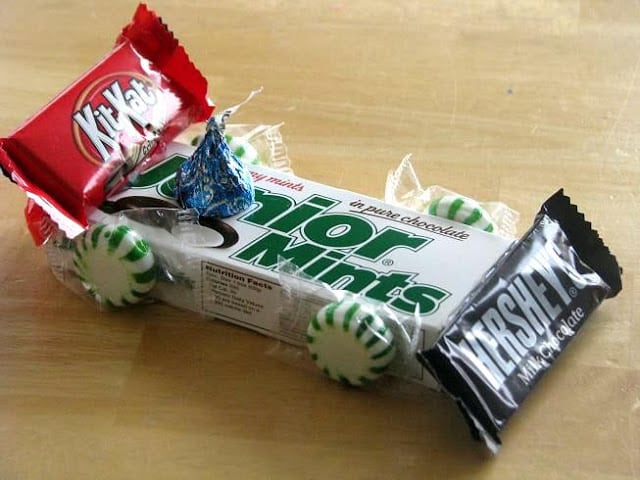 Derrick and I came up with these fun candy "trophies" to give to each scout during the Pinewood Derby. They each received one along with a certificate. They were so simple to make and would be great for birthday parties as well!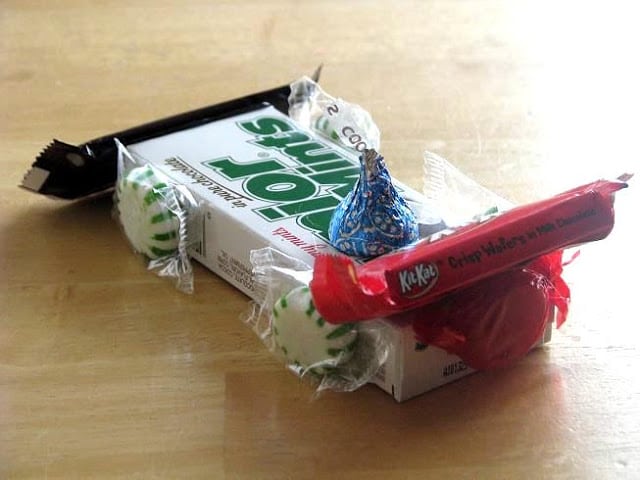 I think the photos are pretty self explanatory, just a bit of hot glue and the candy was easily attached.