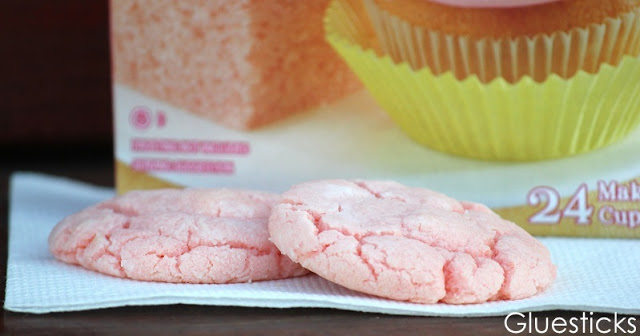 Kaylee and I saw this Pink Lemonade Cake Mix around Easter time at the Grocery store and thought it would be fun to try out. After all, pink is her favorite color. She has pink-eye right now and was pretty excited about it. That girl cracks us up.
Tonight we decided to try out this new flavor in cake mix cookies. I think everyone knows how to make these, but I'll include a recipe at the bottom of the post just in case.
They were AMAZING! I love regular lemon cake mix cookies, rolled in powdered sugar. That is how we made these and they were so delicious. Sweet and tangy…and pastel pink! So pretty. I hope this is a flavor of cake mix that they keep around and it doesn't disappear after spring!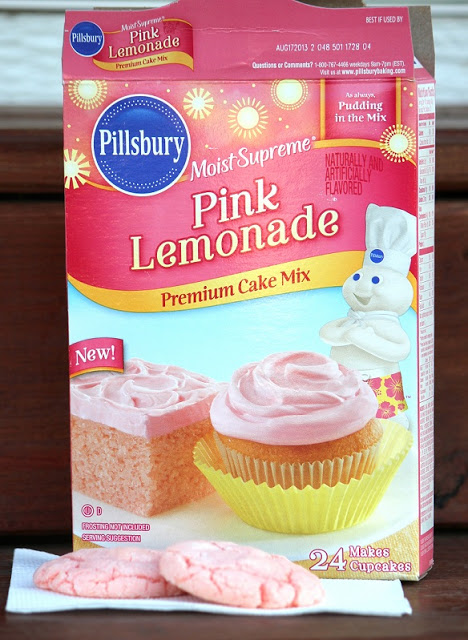 Pink Lemonade Cake Mix Cookies
1 Box Pillsbury Pink Lemonade Cake Mix (lemon cake mix is delicious too!)
2 eggs
1/2 c. oil
powdered sugar
Preheat oven to 350 degrees. Mix ingredients and roll into tablespoon sized balls. Roll in powdered sugar. Bake on ungreased baking sheet for 10 minutes. Cook 1-2 minutes before transferring cookies to a wire rack. Store in an airtight container. Makes 2 1/2 dozen.
Enjoy!