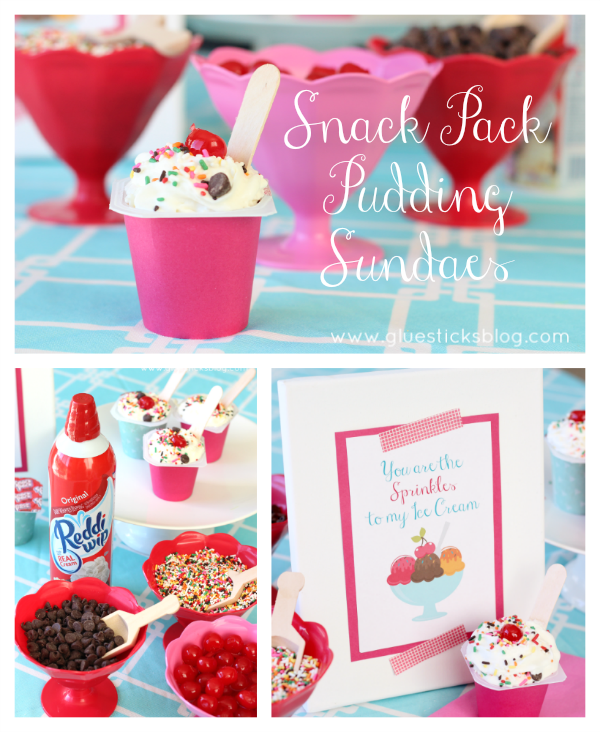 Looking for a sweet treat to make for Valentine's Day? This would be such a fun activity for kids to make and just think of all the fun ways to customize them! My kids love snacks that they can make on their own. Today I'm sharing how we made our quick and easy Snack Pack Pudding Cups!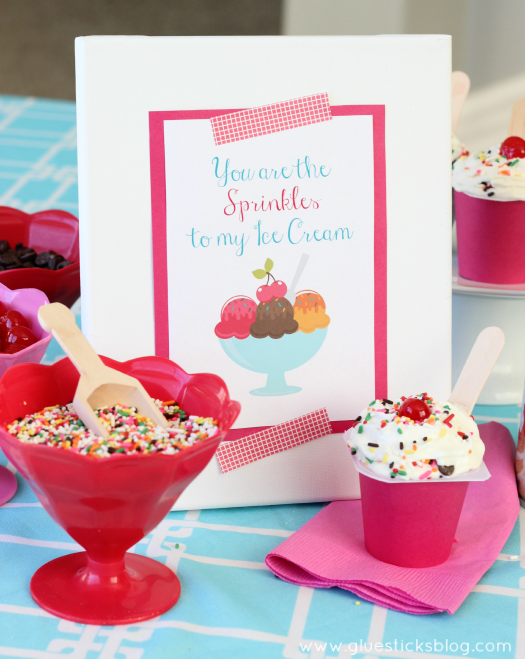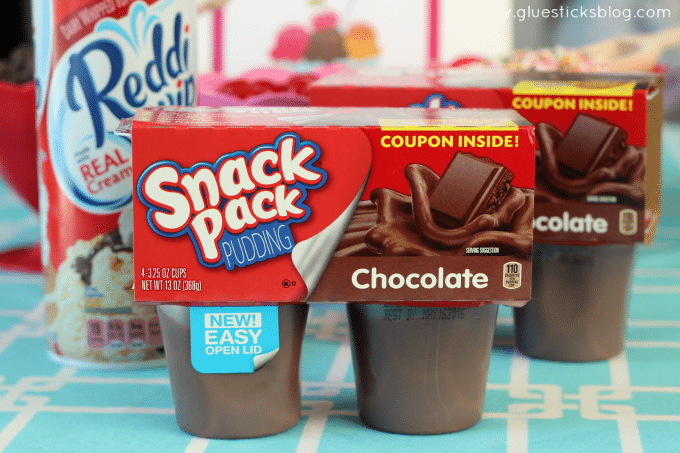 We love chocolate pudding and thought it would be a fun (and non traditional) base for our sundaes. I like the crunch that the chocolate chips and sprinkles add to the pudding. Sprinkles, chocolate chips, Reddi Whip, and a cherry. YUM! What toppings would you add to this sundae bar?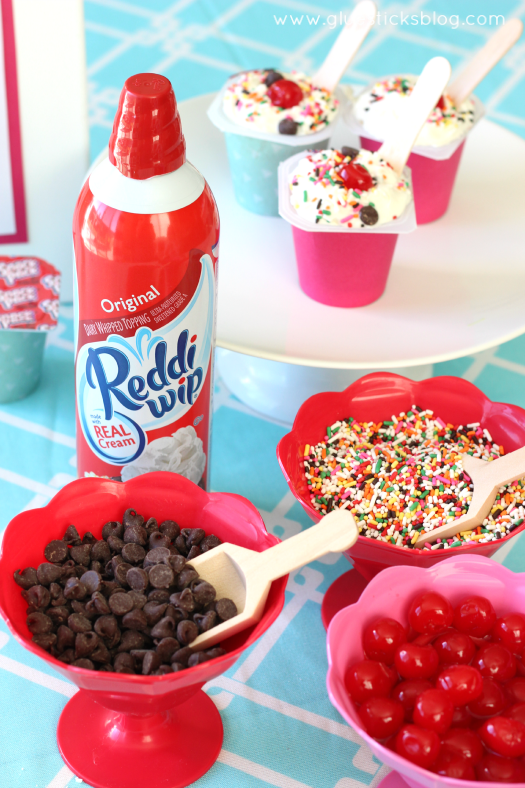 I found these cute bowls at Walmart for under $2. The girls love them and have claimed them as their own for all of their snacking (and breakfast cereal) needs.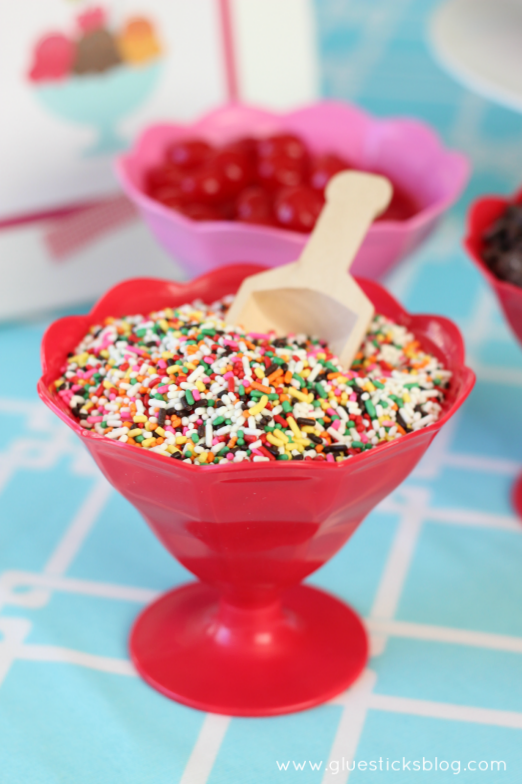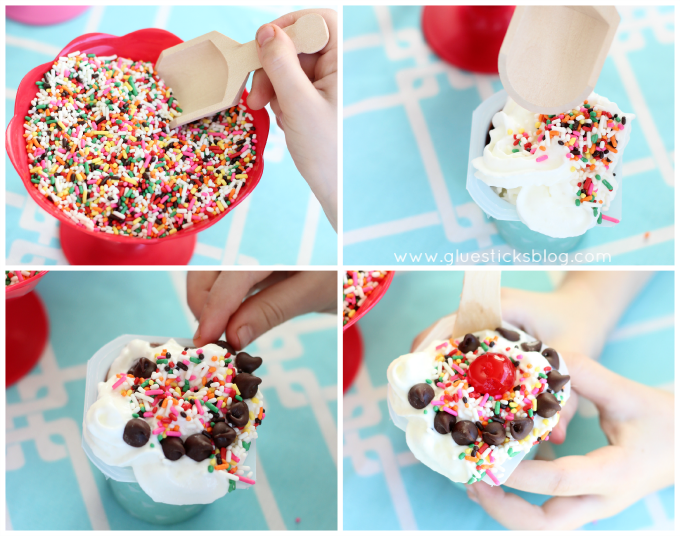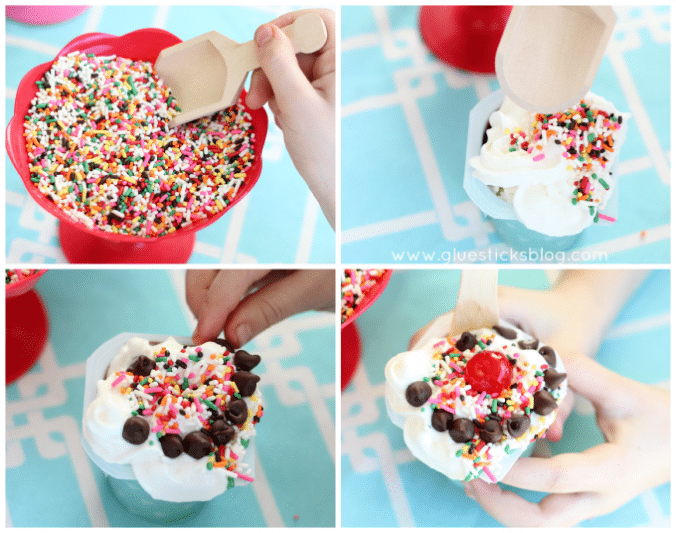 The new easy-open lids on the pudding make it easy for kids to open on their own (a great feature when packing them in school lunches!) It was fun to see the creativity with the different mix-ins!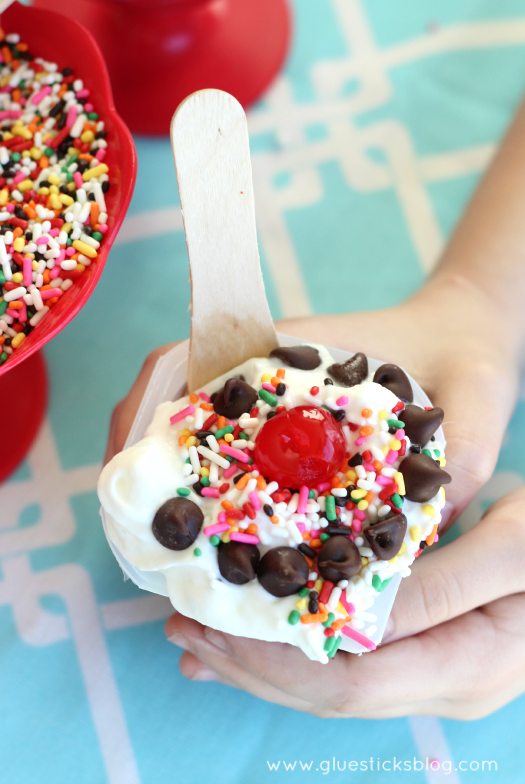 Can you see the little face Kaylee made? She said, "I made a clown face with chocolate chips!" The cherry made a great clown nose 🙂 She wasn't able to finish hers so she put it in the freezer and finished it later that night. "Mom, now it tastes just like ice cream!"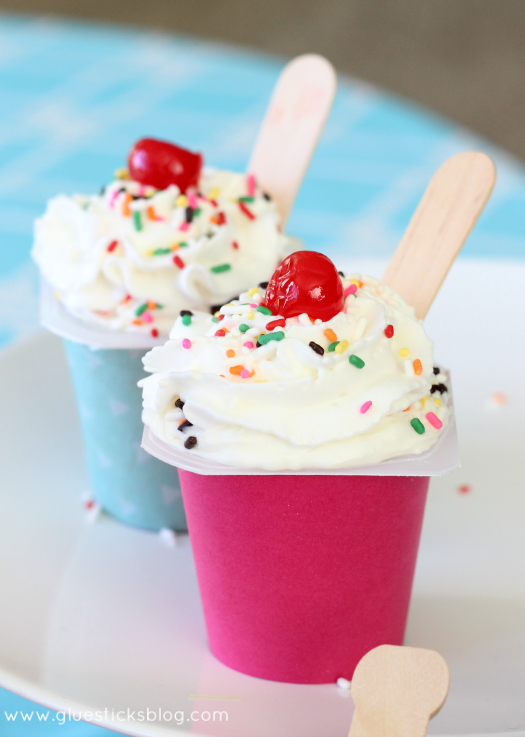 You can customize these so many different ways by adding wrappers. I have a printable template at the end of the post that you can use to make any color template you'd like. Just use your favorite scrapbooking paper.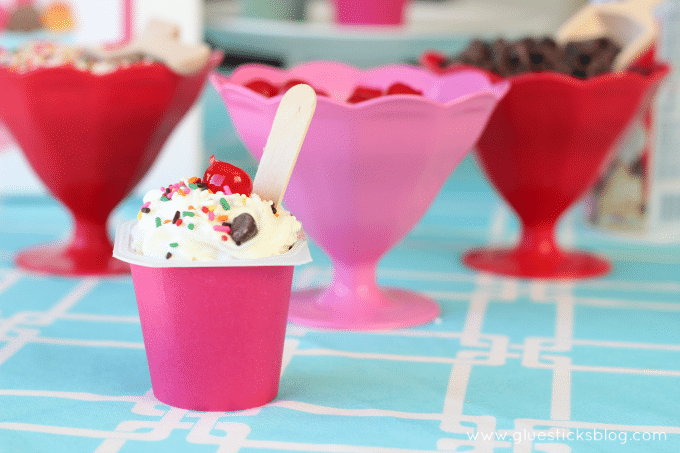 Whether you are preparing a fun snack for a classroom party or thinking of a sweet treat to make with your little ones on Valentine's Day, these snack pack pudding cups are sure to be a hit!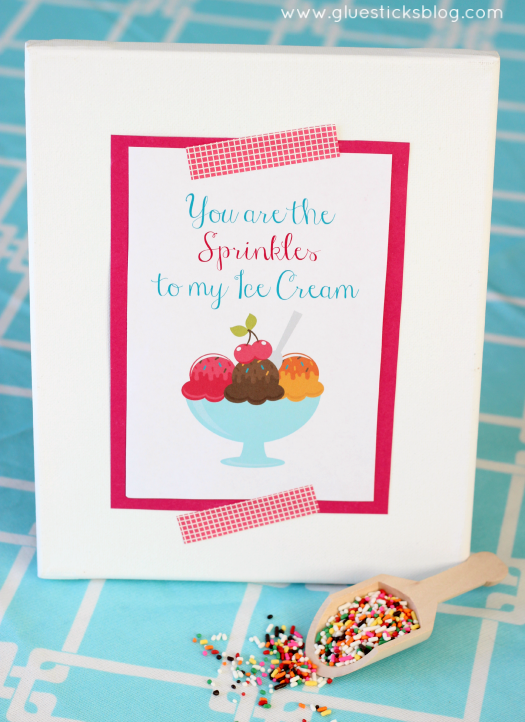 I also have a printable for this simple sign. Attach it to canvas like I did, or print it out and use for a Valentine's Day card. My kids really are the sprinkles to my ice cream 🙂 They make everything better! You can print out a copy of our sign here (set your paper size to 5×7). Or click below on the photo to open it in a new window and right click to save it to your computer to print out.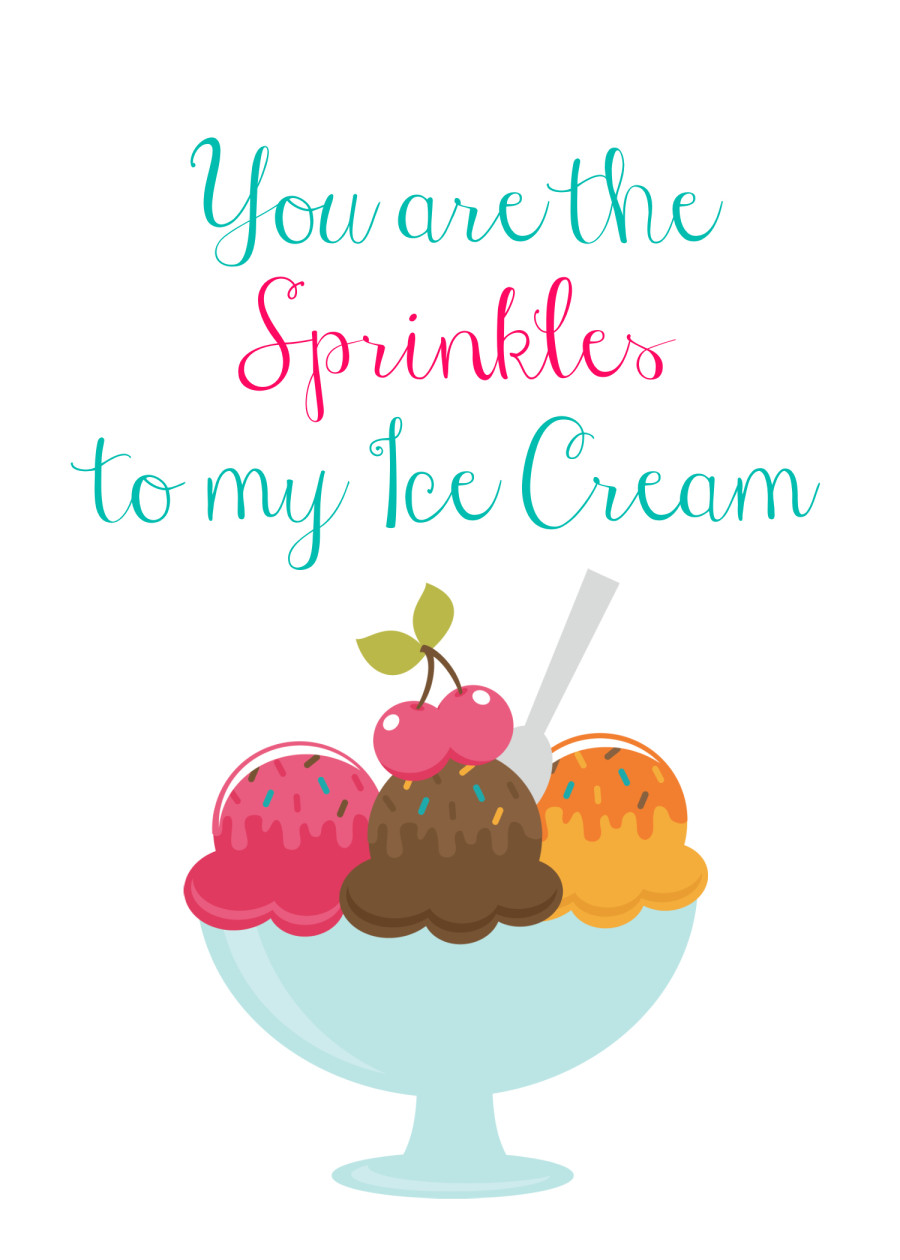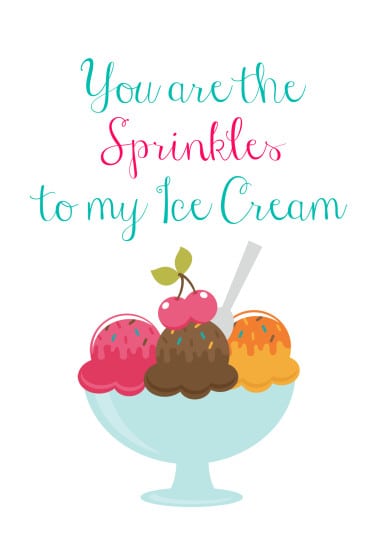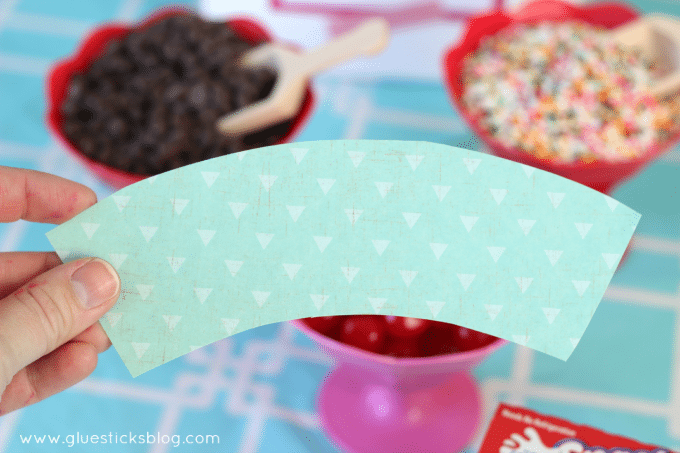 To make your own snack pack wrappers click here and print out a template!