I made another
wasp bag
 (I did not create this pattern). Two, actually. By now it is pretty obvious that this is my favorite handbag pattern. I've used it
here
and
here
. All different sizes, and they've each turned out perfect for what I needed it for.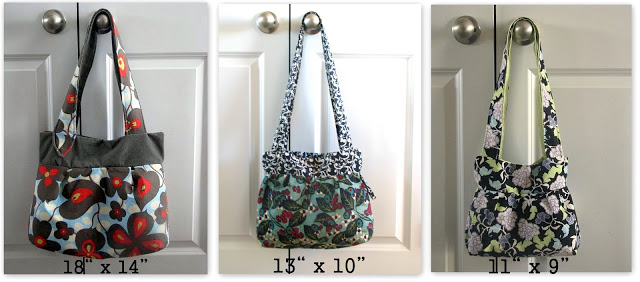 The first bag was this beautiful Amy Butler print that I made earlier in the spring. It is the perfect size for a diaper bag. LOVE this bag!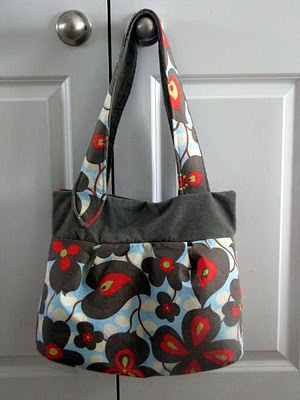 The second bag I made was a mini one for my mom's birthday. This one holds a wallet, phone, keys, and a few other small items.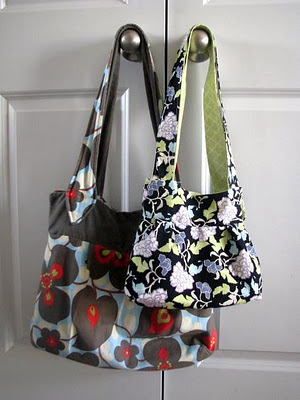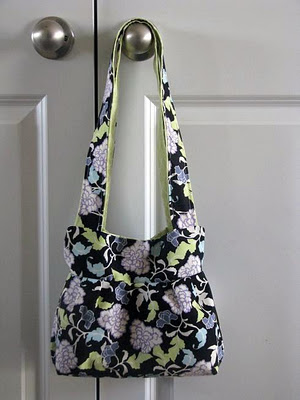 This time I made a medium sized bag, and I have to say, it's my favorite sized one of them all. I still need a larger bag for myself since Ruby joined us and I have to keep diapers, extra changes of clothes, etc. in my bag, but I still love the size for an average every day purse.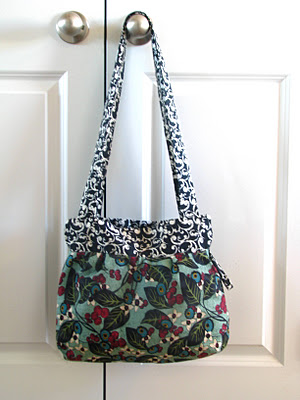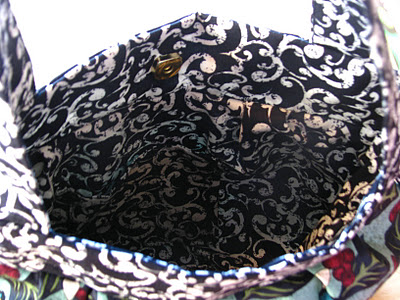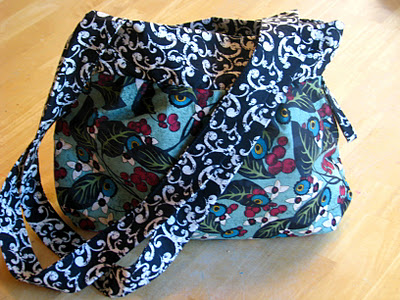 I made this new one for my mother in law. It isn't easy going fabric shopping for someone else. I did the best I could and really hope that she likes what I chose for her. I liked it so much that I used the scrap lining fabric and made one for myself.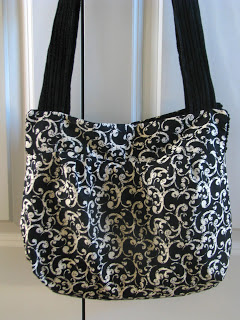 I always appreciate when I do such thoughtful things like this for myself :p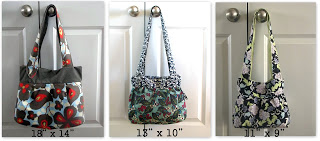 If you print the wasp bag pattern to scale you will get the larger bag. If you print it without scaling it at all, you will get the medium sized one. If you take an inch or so off the height and width of the medium printout, you'll get a mini bag. The pattern is easily adaptable.
The only thing I haven't figured out in the pattern is the inside pocket. The first time I tried it according to the pattern, but it didn't turn out for me. So I just create my own and sew it into the lining before putting the purse together.
I also add a loop for an antibacterial holder from Bath & Body Works. I found a matching one for my mother-in-law and a couple of little bottles of antibacterial gel and sent them on their merry way to Alaska with her new hand bag.