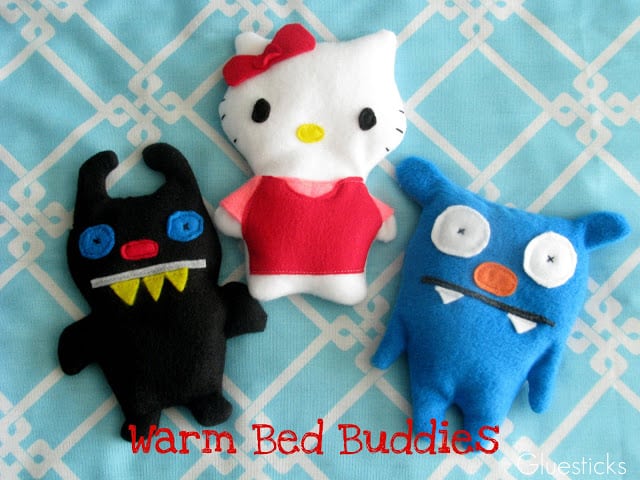 I wanted to make my kids a little something homemade for Christmas. Aaron has a little gingerbread doll that my mom sent him for his birthday a few years ago. He can heat it in the microwave and it stays warm in his bed while he falls asleep. Kaylee and Dallin like him as well so I thought I'd make them each one for Christmas. They were SO fun to make!
I'm not sure what the appeal is in these little ugly monster dolls, but my boys saw them recently and wanted them. I was not going to spend the money that the store was asking, so I made my own.
 Making 2 dimensional softies is super simple. I can't make dolls. Sewing skinny arms/legs, stuffing them and adding details is just too much for me to handle, but I can do these little 2-D softies all day.
You don't need a special pattern. I use coloring sheets that I find online.
 I print out one full scale on a piece of 8.5×11″ paper and cut it out. That's it!
Then I use that to cut out 2 pieces of fleece.
The detail on the front is cut out of felt or flannel and sewn on by machine. I like to use fabric paint when I usually make little toys like this, but since these will be microwaved, I kept everything sewn and attached with thread.
Once the details are finished, I sew up the sides (right sides facing), leaving a small opening in the top. I clip corners, trim seams, then flip right side out and fill it up with rice (a little more than 3/4 full—you don't want it packed too tight), then hand stitch the top opening closed!
Microwave them for 60 seconds at a time until nice and warm.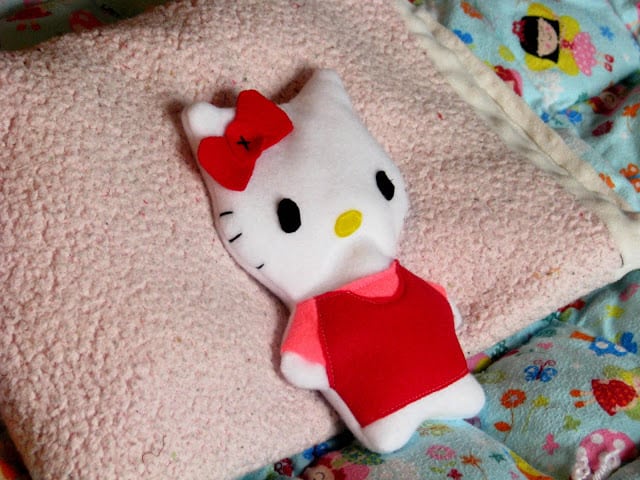 I can't wait for them to open them on Christmas morning!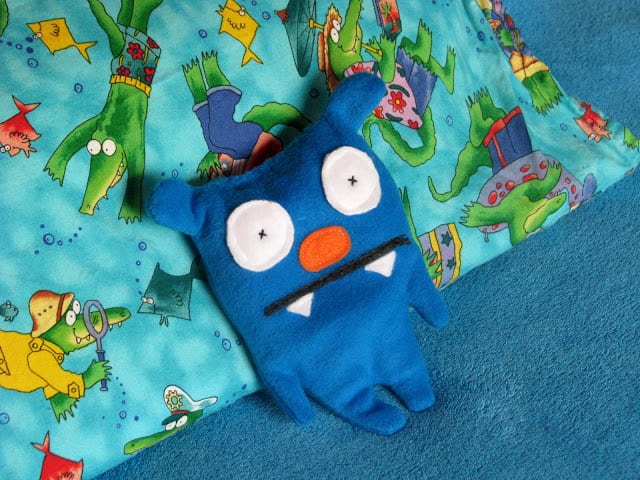 These would make great little birthday gifts for friends as well!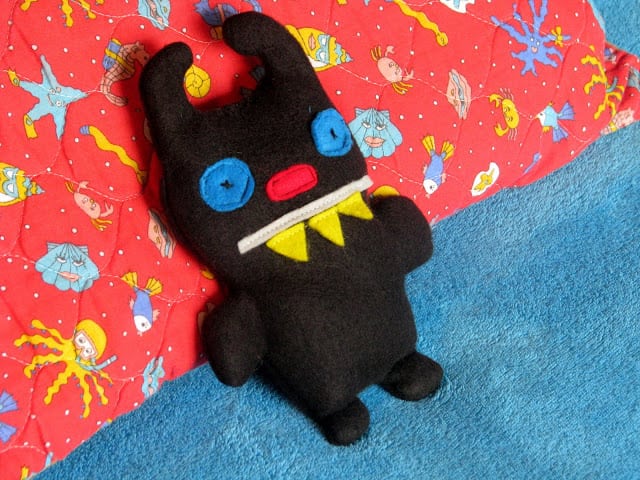 1/2012
***It's been a couple of weeks since Christmas and the kids are still using these every night! They go upstairs and brush their teeth while I warm up the dolls in the microwave. I thought I would add that when rice is microwaved it has an odor. It isn't bad, but is definitely noticeable when they are first pulled from the microwave. After a few minutes or so, it goes away. But you can add a few drops of essential oil to the rice before you put it in your bag if you want to make it scented. I know lots of people do this, but Aaron's little gingerbread man that he has just smells like the rice and the essential oil at the same time, and I think I'd just prefer it plain. I've also heard that feed corn doesn't have a scent when heated up. My kids don't care, but I still wanted to share!***