This post was most recently updated on January 10th, 2020
How to make quick and easy heart quilt squares! Stitch 4 together to make darling Valentine's day throw pillows!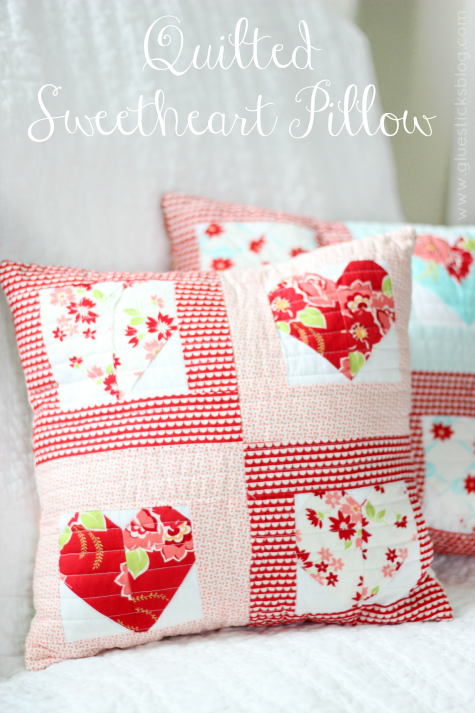 These heart quilt blocks were so much fun to make! When I caught a glimpse of these quilt blocks from Cluck Cluck Sew I knew that I needed to make some, but I didn't want to commit to another quilt right now so I made pillows for the girls. Sweetheart pillows for my little sweethearts.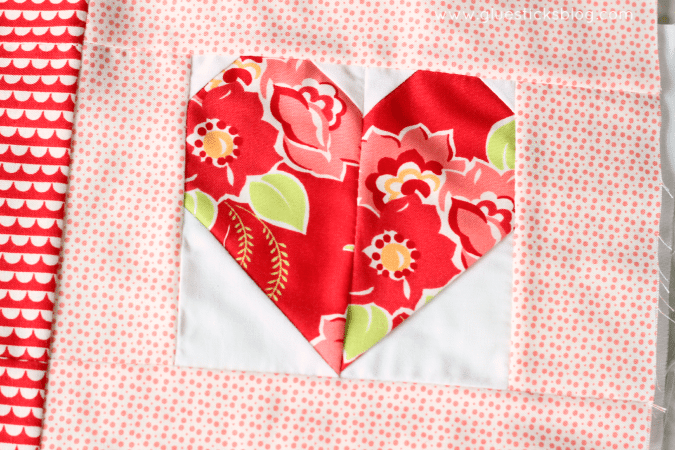 Each block came together in about 5 minutes. So quick and easy!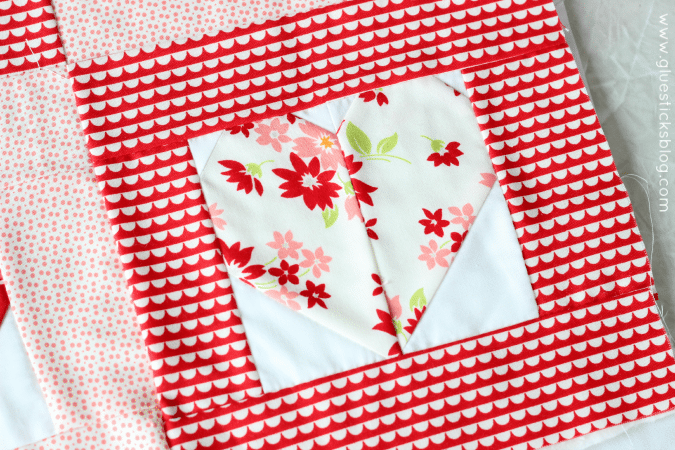 I created 8 (7″) blocks, enough to make two pillows.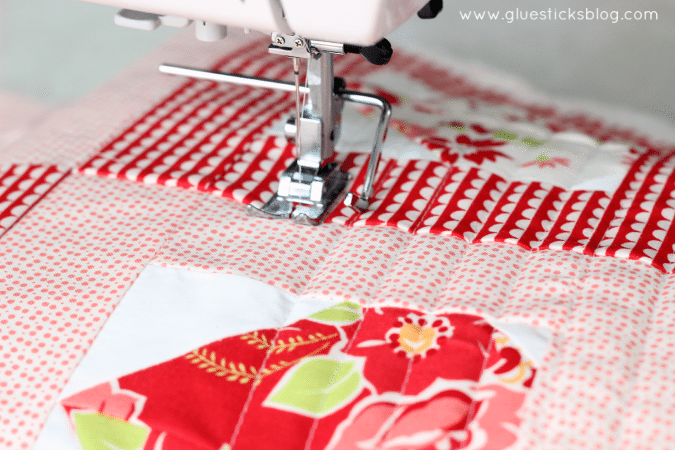 I added a small piece of batting and backing fabric and quilted straight 5/8″ lines.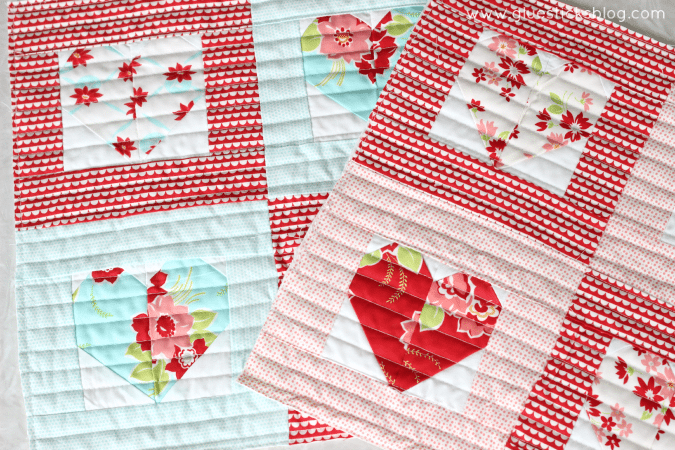 Who else adores this Miss Kate fabric? I've had some fat quarters for quite a while that I've wanted to use. This was the perfect project! Now that my pillow fronts were finished I added the pillow backing fabric then stuffed with fiberfill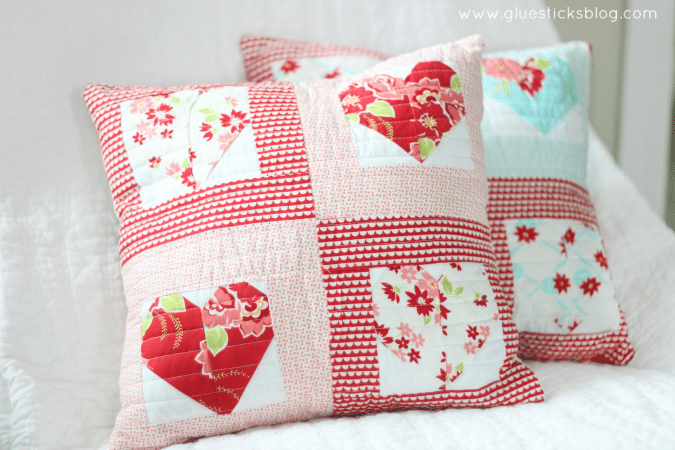 I just love how they turned out! So bright and pretty.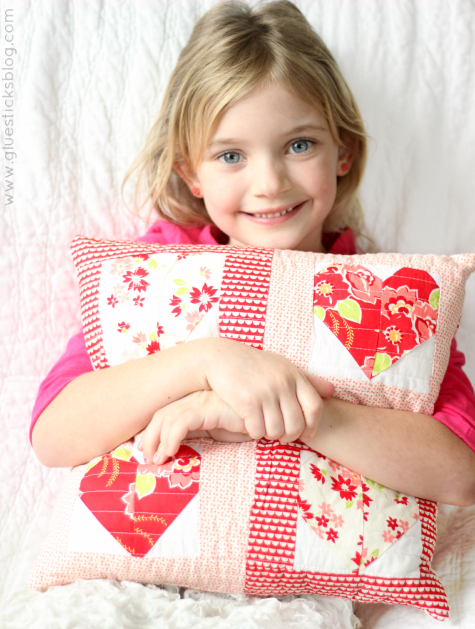 The girls loved them too! They look so sweet on their beds and they have insisted on sleeping on them every night even though I made them more as a decorative pillow. I'm just happy that they love them so much.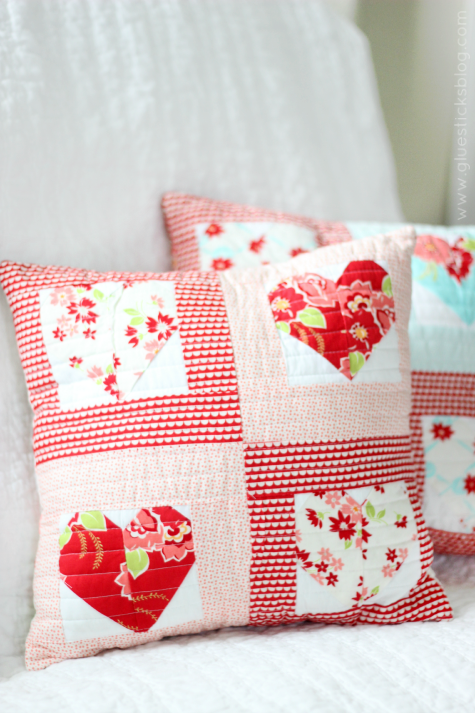 Tutorial for heart quilt squares found here.
Fabric: Miss Kate by Bonnie and Camille.
You might also like…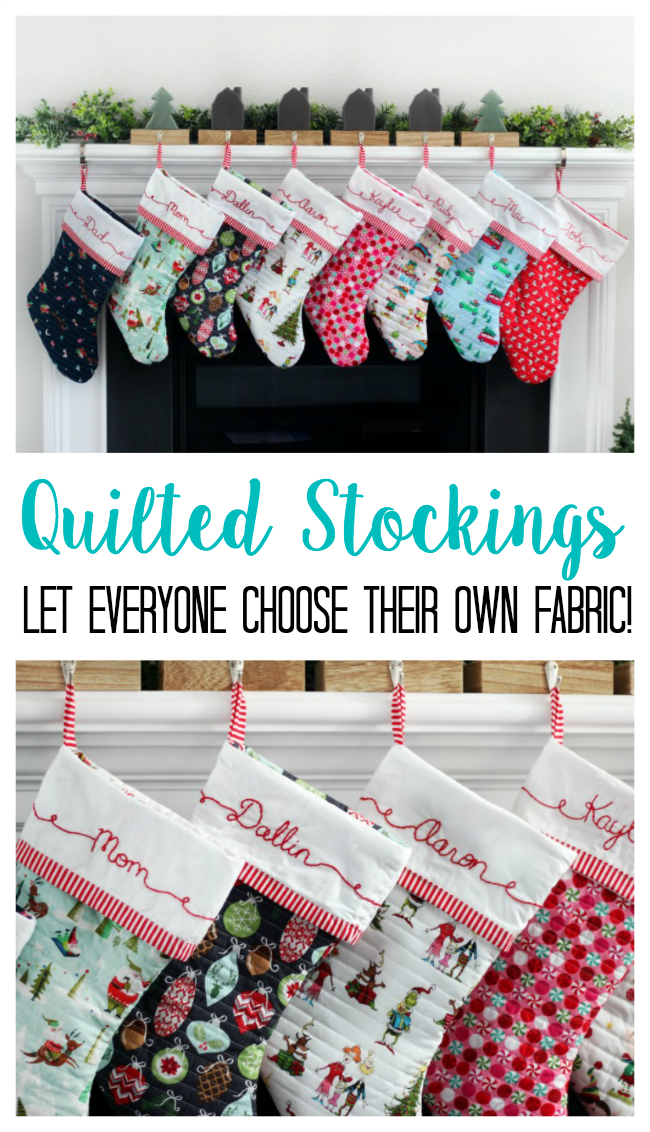 Quilted Family Christmas Stockings
A free pdf pattern for sewing Christmas stockings for the whole family. Let everyone choose their own fabric then tie them all together with matching trim and names!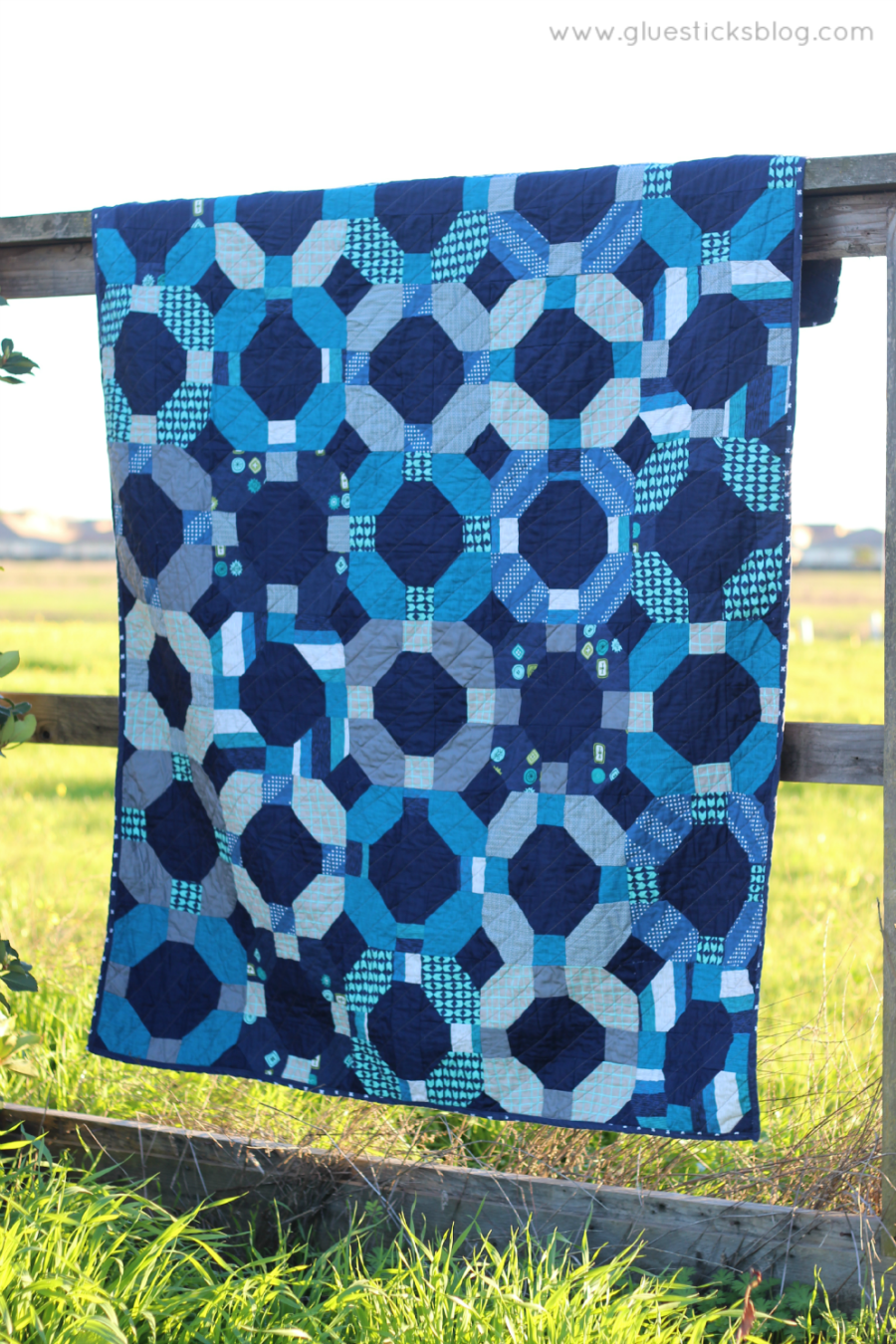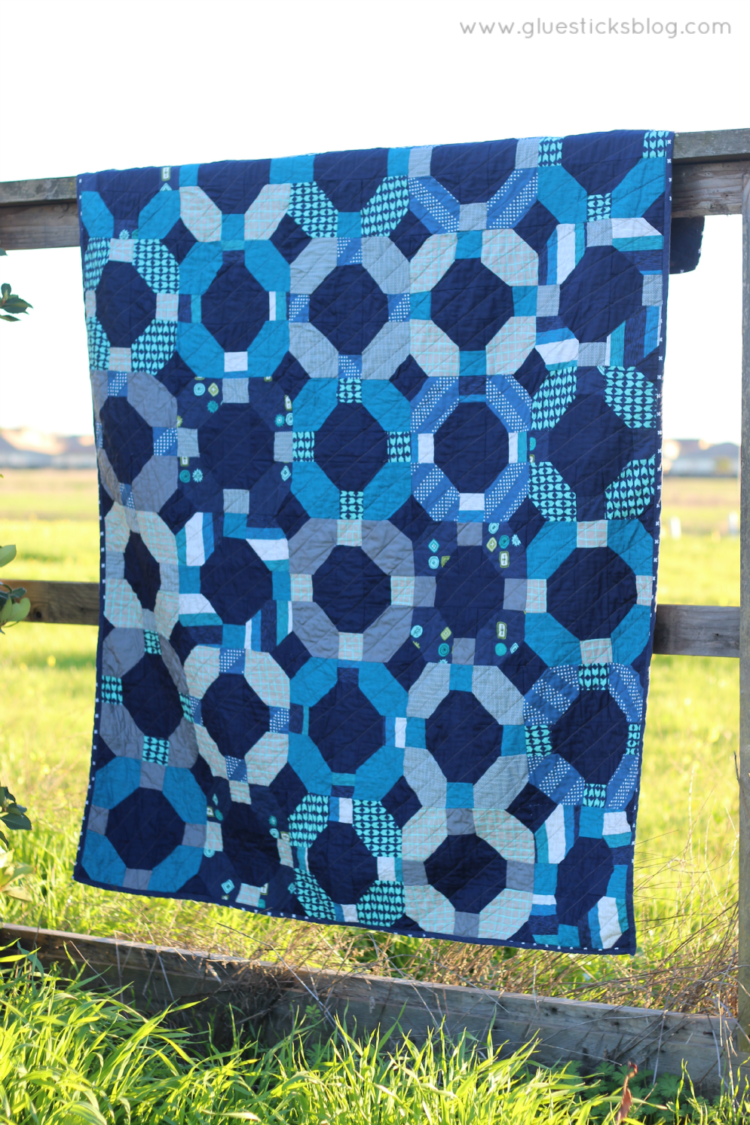 This quilt was a lot of fun to make! Using a pattern from Thimble Blossoms.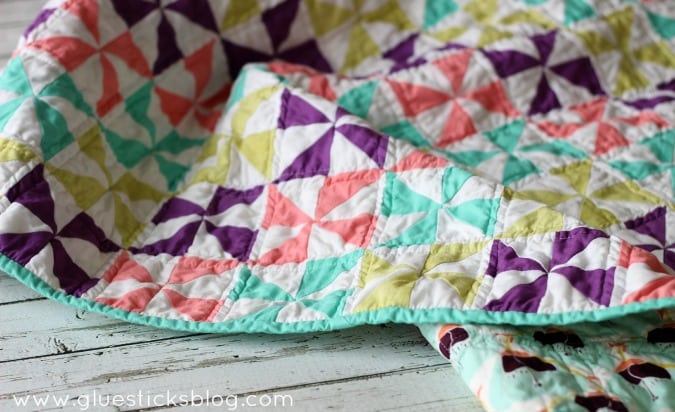 One of the easiest quilt blocks to make are pinwheels. They come together so quickly for an adorable baby quilt top.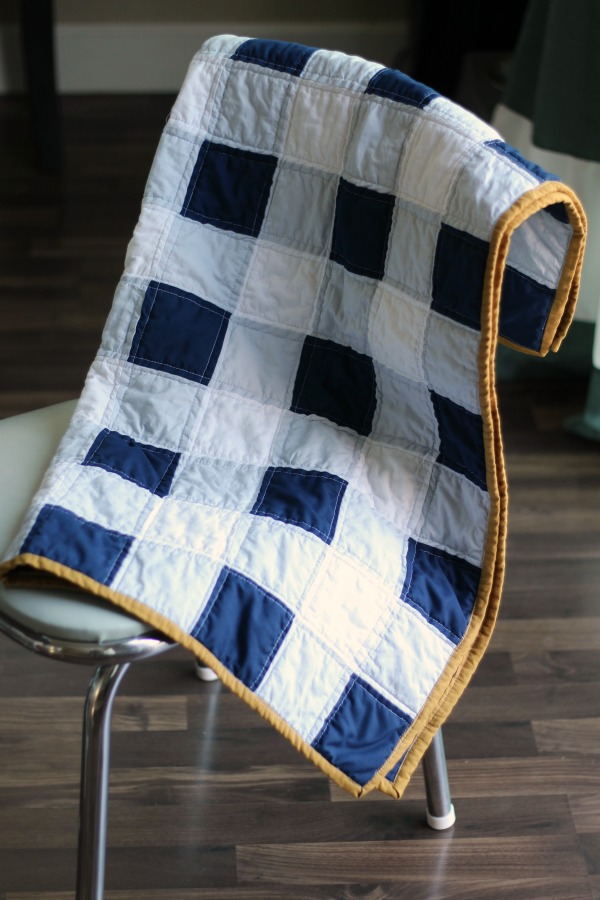 One of my favorite quilting projects and it was so easy! Just squares! It's how you arrange the different shades that create this classic gingham quilt top. Perfect for any nursery.