Sew a camera strap cover for your DSLR in 10 minutes! Perfect use for fabric scraps and a fun way to customize your camera.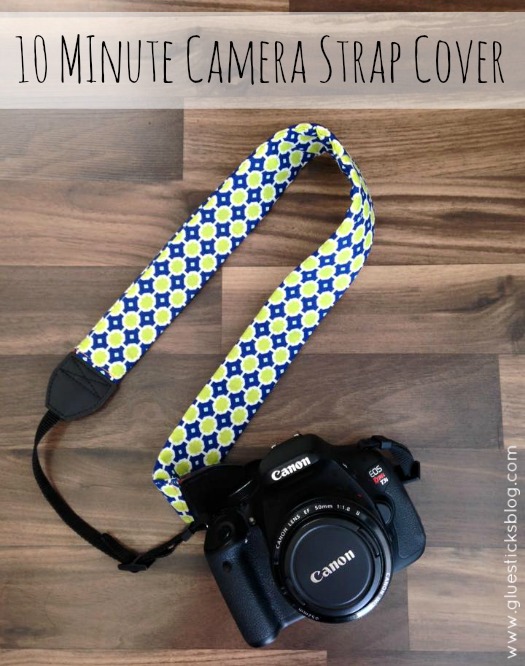 I've had a
DSLR camera
for a little over 4 years and LOVE it. And I use it ALL THE TIME so the camera strap cover can get dingy and dirty. This is the 3rd one I've made for my camera and it is so easy to do! A quick, 10 minute project. The last strap cover was getting to the point that I didn't want to touch it so it was time to start fresh. I snapped a few pictures of the process in case you'd like to make one too.
10 Minute Camera Strap Cover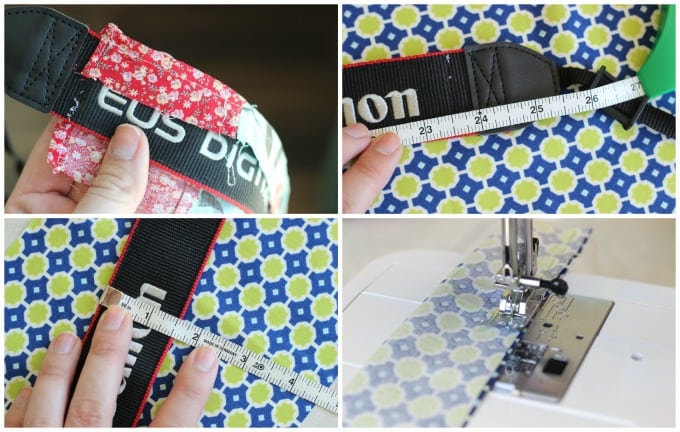 The straps that come with these cameras are pretty much all the same size. I will share my dimensions as a reference.
You can see my old cover in the first photo. I like sewing the straps directly over the cover (just on the ends) so that it doesn't move around. It takes about a minute to remove the stitches when getting ready to make a new strap.
1. Cut a 25″ x 4″ rectangle of fabric. I got this measurement by adding an inch to the length of the strap area and doubling the width (+ a seam allowance).
2. Fold strap in half, right sides facing, and sew up the side.
3. Turn right side out and press.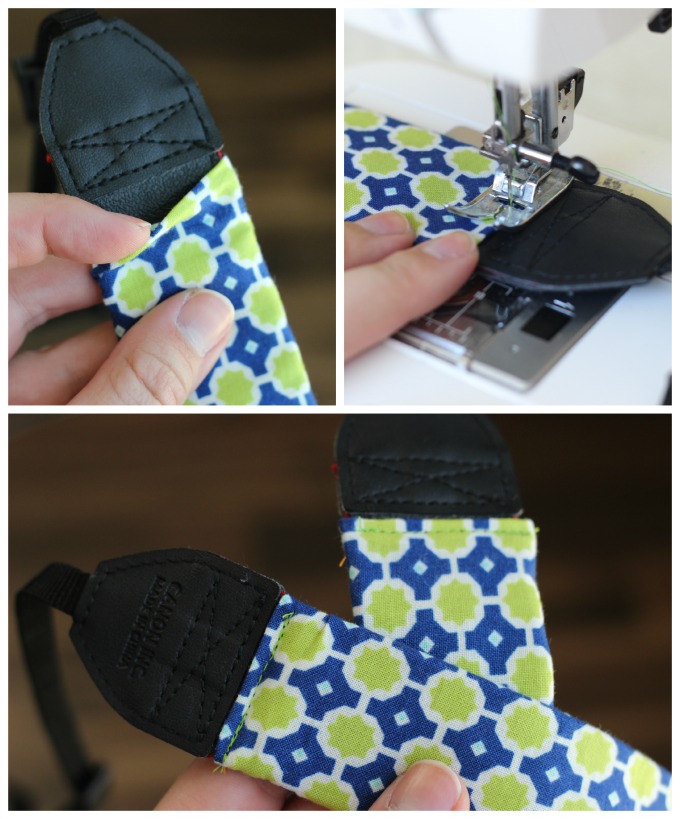 4. Slide the cover onto your camera strap and fold down ends, tucking them under for a finished look.
5. Stitch right over each end of the strap.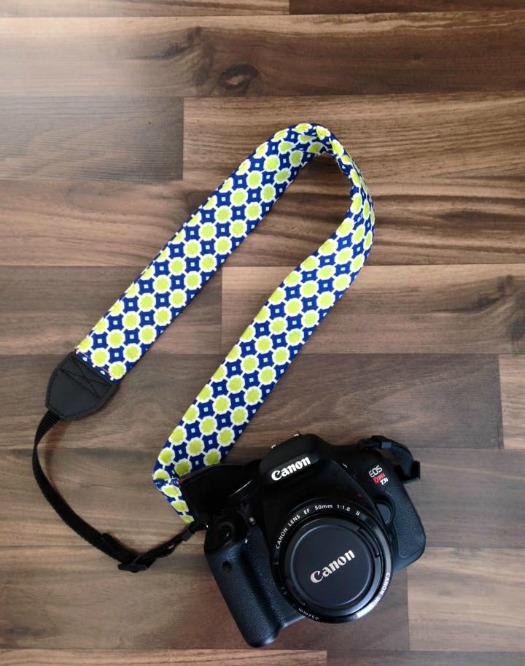 Easy, right?
Welcome! I'm Brandy, mother to 5 darling kiddos and a cute black lab named Toby. My husband is in the Coast Guard so we've lived all over the place, turning each house into a home. I love baking, sewing, making cute things with my kids, and sharing what I've learned with all of you!