Make your own airplane softie! This airplane sewing pattern is easy for kids to stitch with a needle and thread! Use felt scraps to create a one-of-a-kind plane.
It's easy to make your own toys! Grab some felt scraps, a needle, thread, and a pair of scissors. You can make your own puppy softie, stuffed hippo, or sugar cookie pincushion!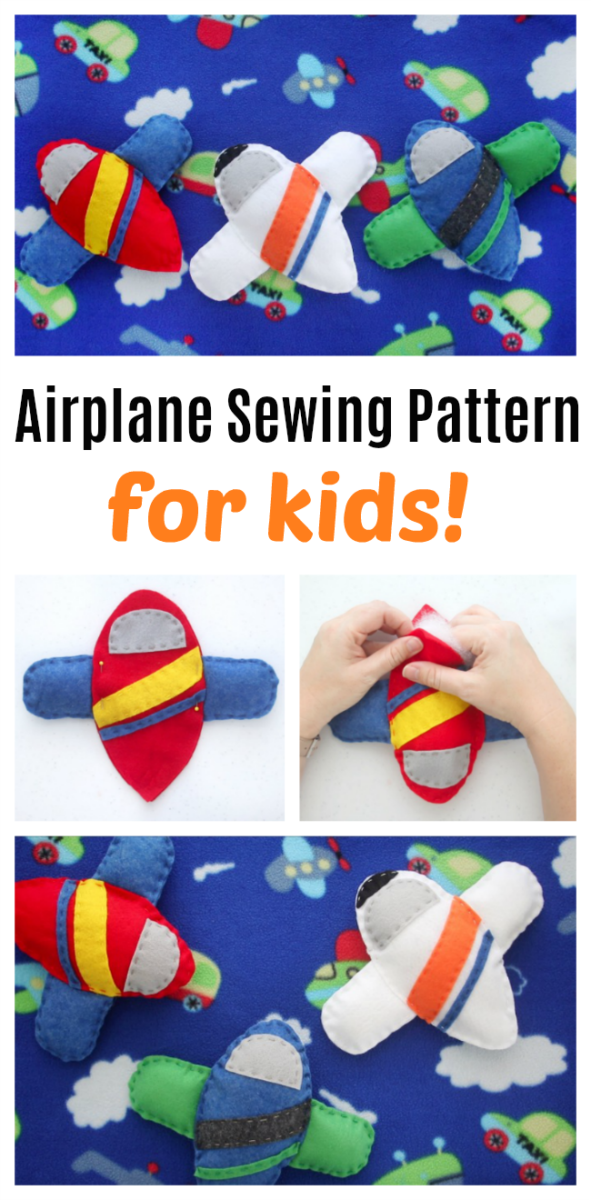 Watch our step by step video!
Ruby made Mac a little felt airplane over the weekend. This is the third craft that she has come up with, on her own, during this time home from school. I told her that I was going to retire and let her take over Gluesticks. She wasn't on board with that, but did give me permission to tinker with her design and come up with an airplane sewing pattern for kids. She made one for herself using my pattern and gave me her seal of approval.
More Crafts for Kids Made By Ruby
Talking Dinosaur Clothespin Craft
Butterfly Toilet Paper Roll Craft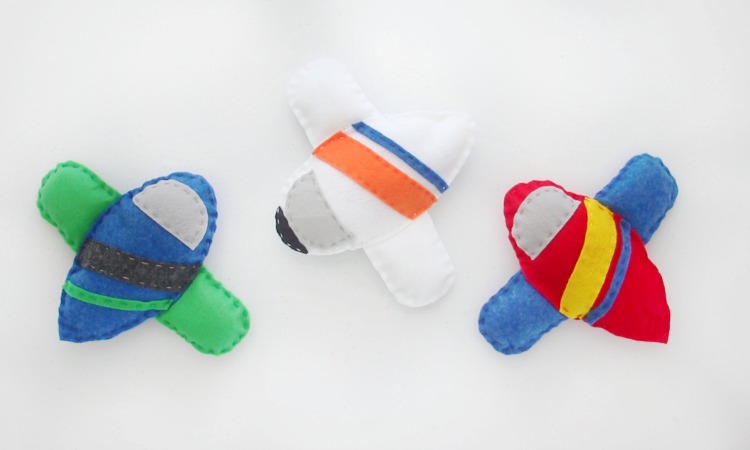 Mac named his plane "Cubby" after his favorite Gummy Bear from the Disney cartoon. He's been sleeping with Cubby every night.
I love the confidence that little projects like these give kids. It's so easy to make little softies and stuffed animals out of felt!
Airplane Sewing Pattern for Kids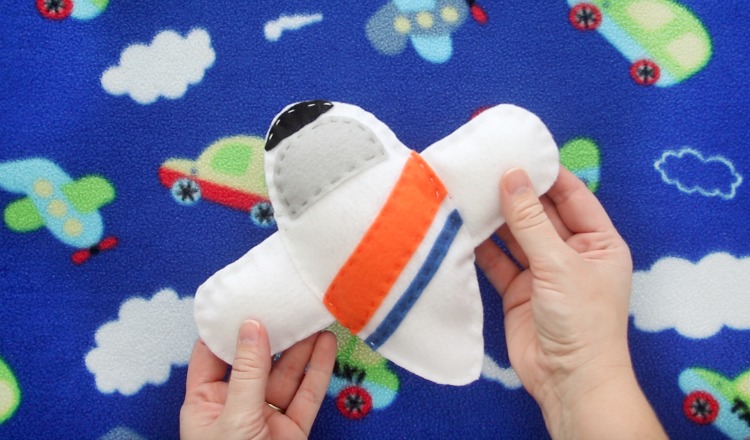 I couldn't make an airplane toy without giving a nod to the Coast Guard, and our favorite aircraft, the C-130.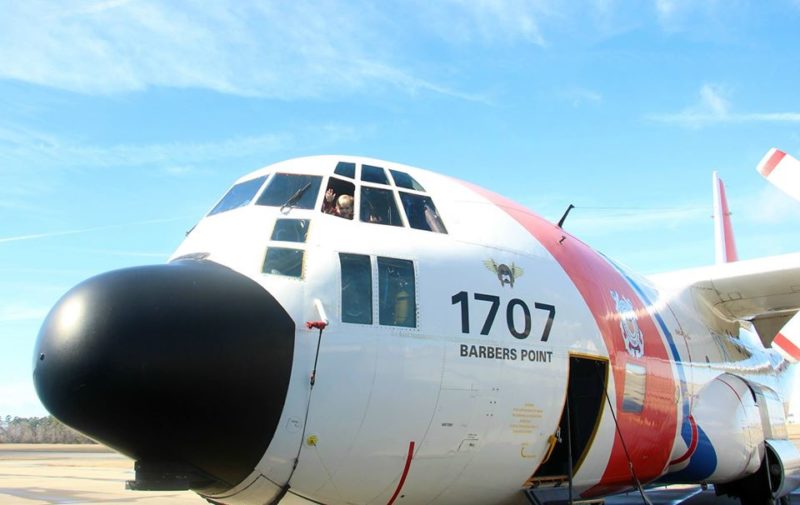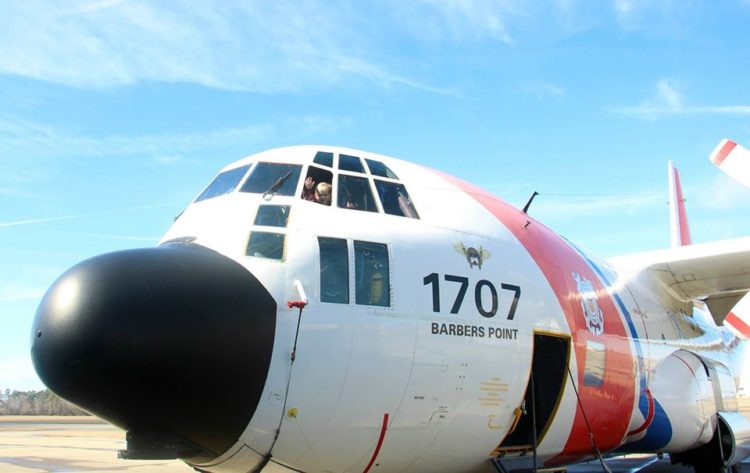 My husband has been in the Coast Guard for 23 years, and has spent the majority of his career working on this amazing aircraft. That is Mac waving from the window in the photo above. Probably the greatest day of his life, getting to sit inside one.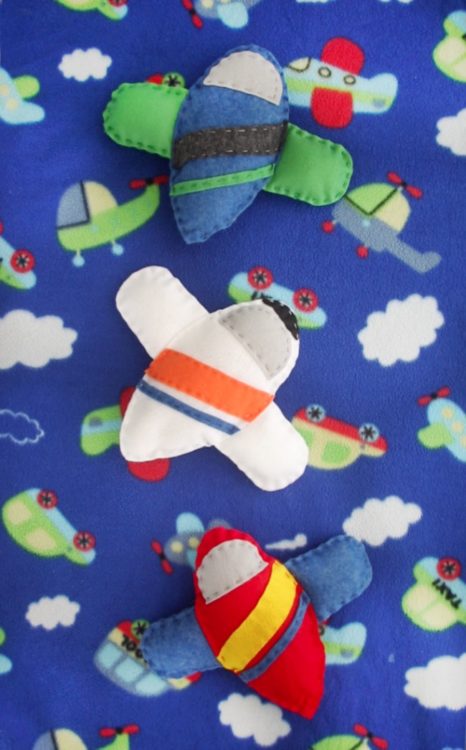 Supplies for Felt Airplane Toy
thread (we used embroidery floss)
needle
scissors
felt scraps
pins
paper to print template for pattern pieces.
TIPS FOR SEWING Felt Toys
It's not a great time to be heading to the store to pick up supplies with the government encouraging us to stay at home. That's ok! Just work with what you have. If you don't have any stuffing to fill your softie, you can use a sock or even a plastic grocery bag (it'll sound crinkly!).
We have a lot of felt scraps left over from previous projects, but not everyone has a stash like mine and that's totally okay! If you don't have felt, you can use other fabric scraps. I like using felt or fleece because these types of fabric don't fray. If you use cotton, the edges will fray, but it will still be a cute softie! These heart plushies are made out of cotton. We cut the fabric out using pinking shears (decorative sewing scissors) which helps the edges not fray.
You can sew your entire softie or glue your entire softie. It's up to you. Today we will be stitching our airplane together with a needle and thread, but this cute pig softie is made using a combination of sewing and gluing and turned out super cute.
Get creative! Use different colors of felt, add buttons if you'd like—have fun!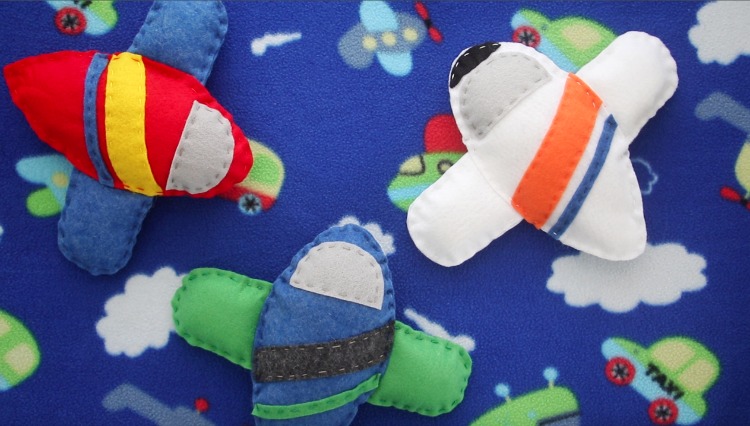 Easy Airplane Sewing PAttern for Kids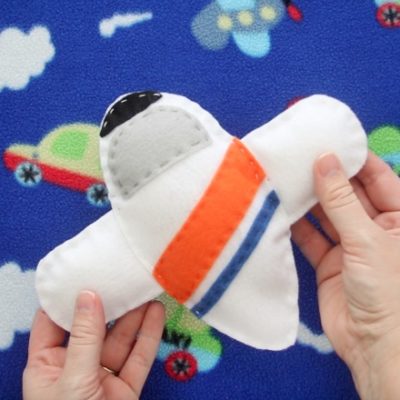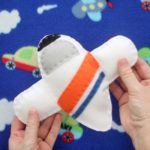 Print
Airplane Sewing Pattern for Kids
This airplane sewing pattern is easy for kids to stitch with a needle and thread! Use felt scraps to create a stuffed airplane!
Equipment
scissors

pins

sewing needle
Materials
airplane pattern pieces

(click to print)

felt scraps

embroidery floss or craft thread

polyester fiberfill

(pillow stuffing)
Instructions
Cut out pattern pieces. Pin pieces to felt and cut out felt. Cut out 2 airplane shapes, 1 window, and 4 wing shapes

Cut out any details you'd like to add to your plane (stripes, windows, shapes).

Pin the details to the front of the plane. Pin the plane window to the front of the plane.

Stitch details and window onto plane using a needle and thread.

There are 4 airplane wing pieces. Put two wings together and stitch around the sides, leaving the bottom open. Repeat for the other 2 pieces.

Add a small amount of stuffing inside the airplane wings.

Pin the front and back plane pieces together, sandwiching the wings in the center (as shown).

Stitch around the edge of the airplane, leaving an opening to add stuffing.

Add a handful of stuffing.

Stitch the opening closed. Tie a knot and cut the thread.