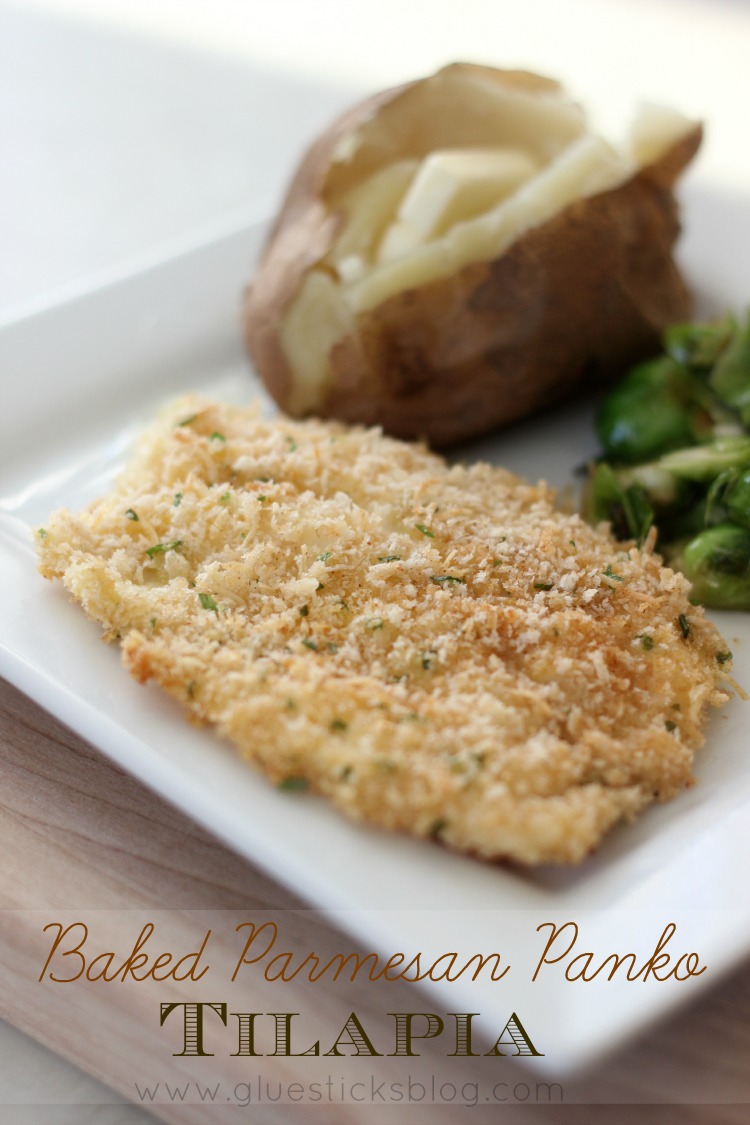 Today I'm sharing one of our favorite meals, one that the kids will eat without question. Baked Parmesan Panko Tilapia. When we lived in Alaska, we had halibut on the menu a couple of times a week. It was during that time that I discovered panko bread crumbs for an easy coating on our fish. Panko bread crumbs are light and stay crispy even after being dredged and baked. My husband had a boat and would stock our freezer in the summertime with dozens of halibut fillets so this was a recipe that we had frequently.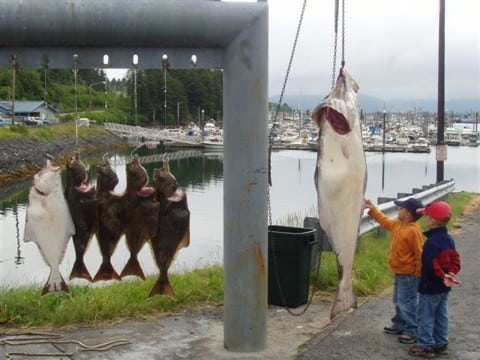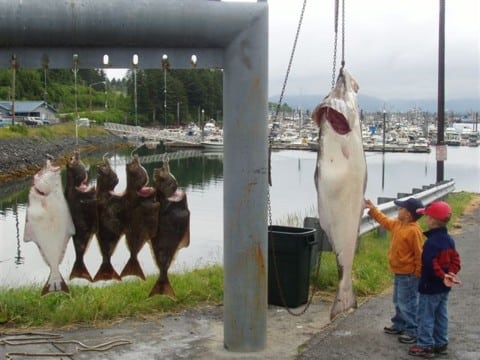 (My (now 12 year old) son and his buddy checking out that day's catch of Alaskan halibut.)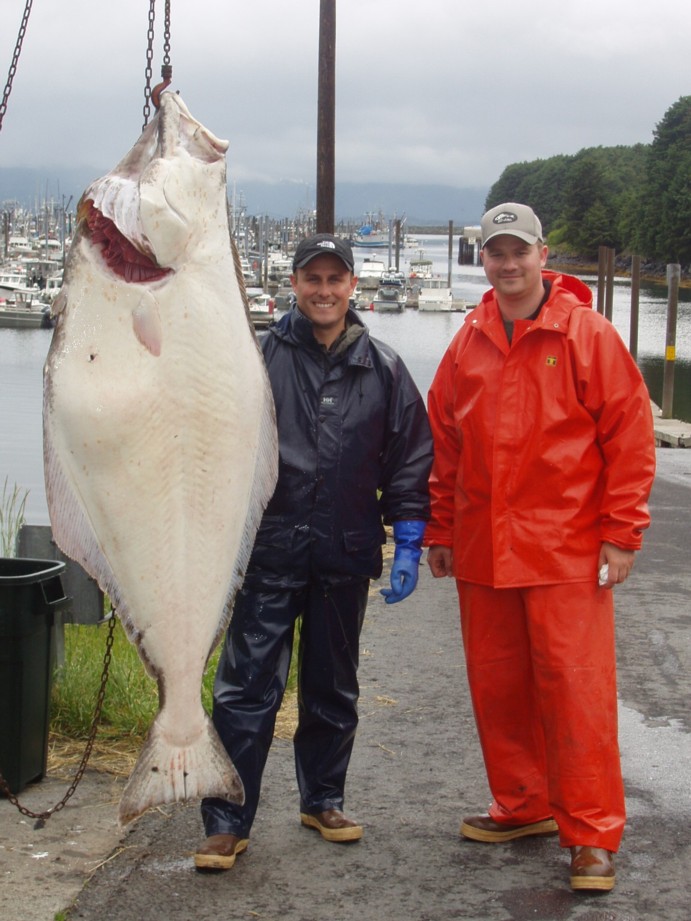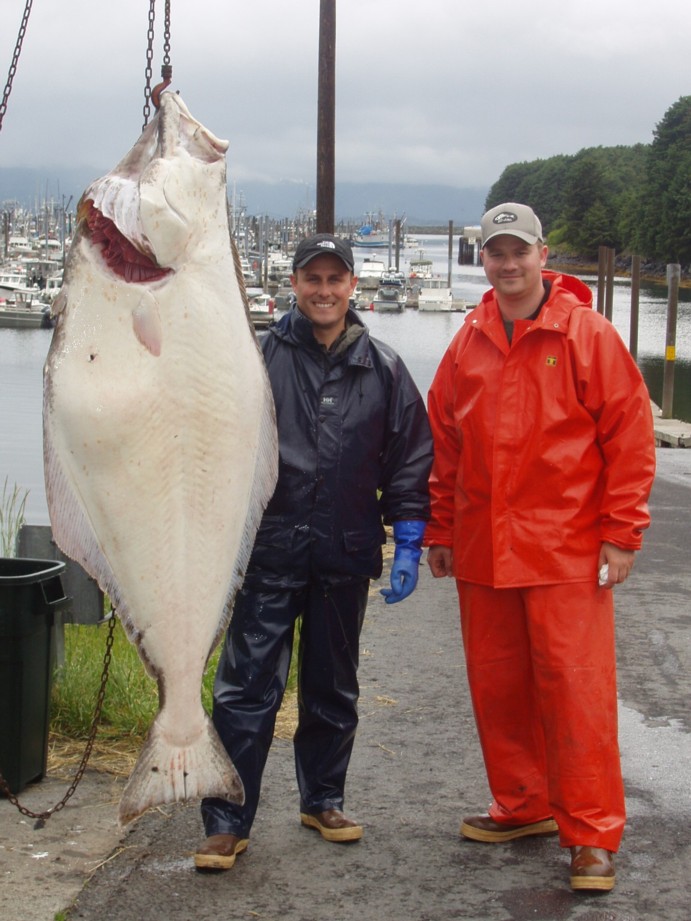 (And one more just for kicks. My husband (in the orange) and his friend with the 180 lb. halibut that they wrestled into their boat. It was a trophy fish, for sure, but the smaller fish taste better than the bigger ones. This monster was perfect for batter fried halibut, and we reserved the smaller ones for grilling and baking)
I soon discovered my love for white fish. Fresh white fish has such a light flavor  and can adapt to so many recipes! We made fish tacos, fish pesto with pasta, etc. If you can make it with chicken, you can usually make it with fish as well.  When we left Alaska I realized how expensive halibut was in the lower 48. That's when we tried tilapia. Tilapia is similar to halibut and takes on the flavor of whatever it has been marinated in. It is our new go-to fish for light, low-fat, recipes like this one, although I will always prefer halibut.
Baked Parmesan Panko Tilapia
gluesticksblog.com
6 tilapia fillets
1 c. flour
2 c. panko bread crumbs
2 eggs
1 c. melted butter or margarine
1/3 c. grated Parmesan cheese
1 T. garlic powder
2 tsp. paprika
1 T. fresh or freeze dried parsley
2 tsp. kosher salt
Preheat oven to 400 degrees. Spray a baking sheet with non stick cooking spray.
I make this assembly line style using 4 pie pans for my ingredients. Fill the first pan with eggs (slightly beaten). Fill the second pan with flour. Fill the third pan with melter butter. Fill the fourth pan or shallow dish with 2 c. panko, Parmesan cheese, garlic powder, paprika, parsley and kosher salt.
Dip fillets in egg, coating both sides. Dredge in flour (shaking off excess), dip in melted butter and then roll in the bread crumb mixture. Place on baking sheet. Repeat process for all fillets.
Bake for 12-15 minutes or until tilapia flakes with a fork.