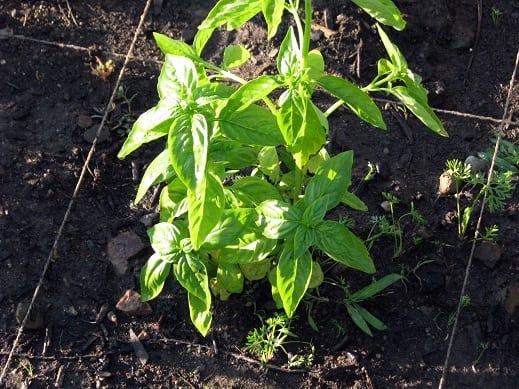 This year we planted a couple of squares of basil in our square foot garden. This photo was taken about a month ago, and the plants have grown a lot since then!  I was excited to try some new recipes using our fresh basil. Including homemade pesto.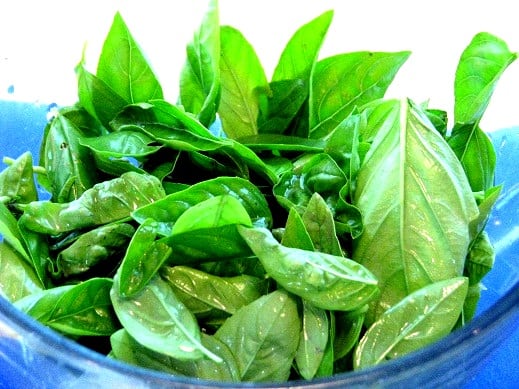 Pesto is simple to make and made from such simple ingredients!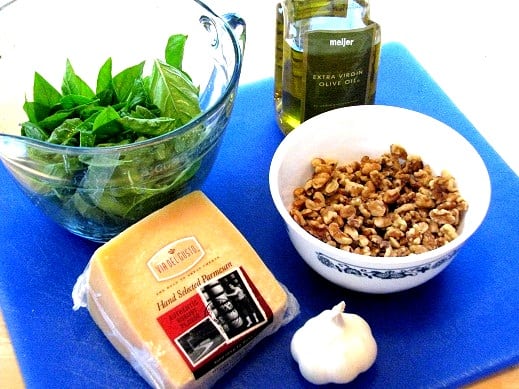 Homemade Pesto Sauce
I only have a mini food processor, so I had to do my recipe in two batches.
3 cups fresh basil
1 c. olive oil
4 cloves garlic
1 1/2 c. nuts (I used walnuts)
1/4. Parmesan cheese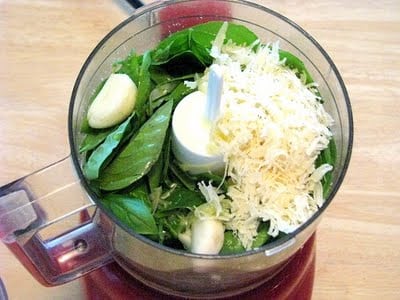 We had this over pasta and it was delicious, but a little bit goes A LONG way! I put too much on my serving of pasta and it was so rich. Next time I'll just put a table spoon or so and toss it really well to coat, but it was delicious!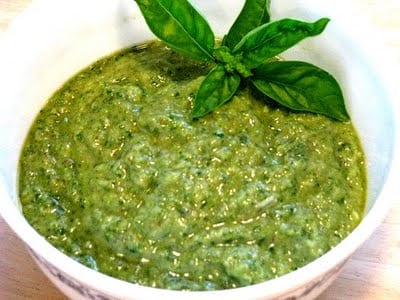 Have you ever had bruschetta?
I bought some baguettes and sliced them in small sections and set them under the broiler for a couple of minutes (just until they started to toast) then I spooned on some homemade bruschetta on them. Fresh tomatoes, basil…it was absolutely delicious!
I made it by dicing up tomatoes, adding some chopped basil, a drizzle of olive oil and a sprinkle of kosher salt. Just make it to your taste…like an Italian salsa and spoon it onto chips, pita bread, or baguette slices.
Spaghetti With Sautéed Chicken and Grape Tomatoes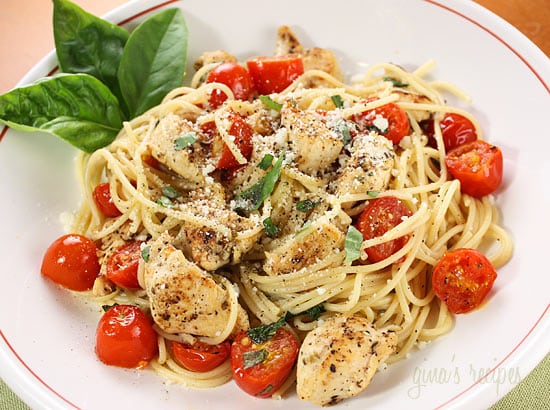 Here is another recipe that I have made twice with our basil. I love Gina's Skinny Recipes and plan on doing a post sometime reviewing our favorite recipes from her site! This pasta was amazing and the flavor  added from the fresh basil was incredible!
recipe & image source here.
So now I'm not sure what else to make with my basil. I have lots of it! Maybe more pesto and freeze it? I'm open to suggestions!