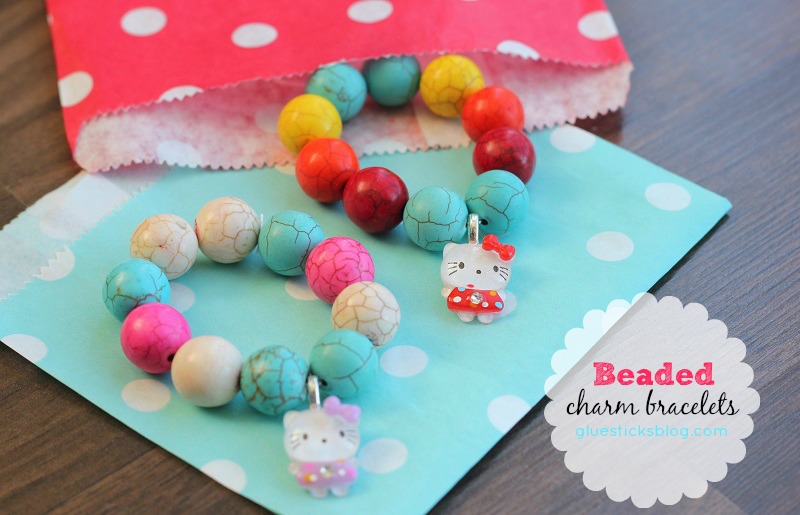 Today I'm sharing another fun gift idea that kids can make (with a little help). The girls made these beaded charm bracelets to give to each other for Christmas. Ruby loved the one she made for Kaylee. Little does she know that Kaylee made one for her too! They were incredibly easy to make. Here's a very quick tutorial.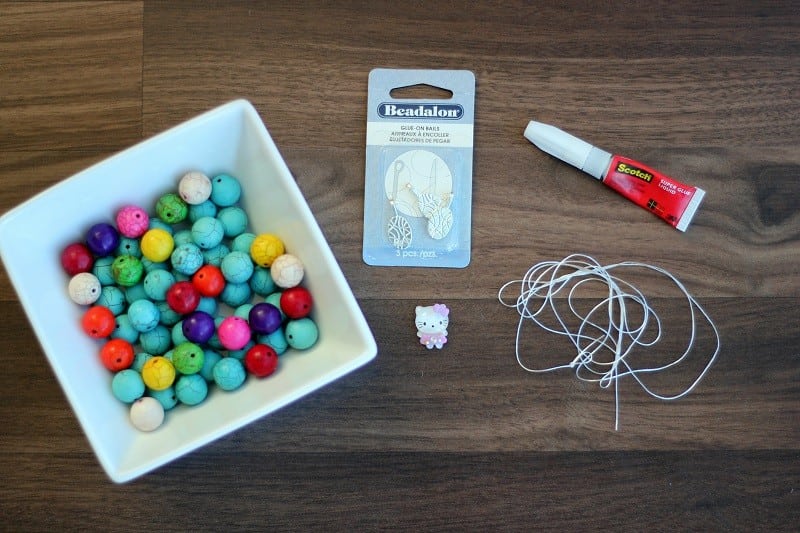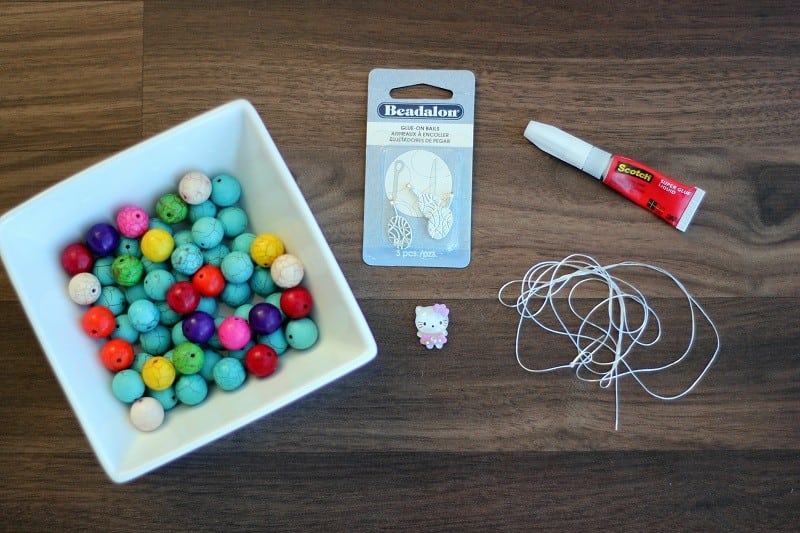 You will need:
beads
 a bail to glue your charm on (if it doesn't have fitting on it already)
super glue
stretchy cording
sand paper (optional)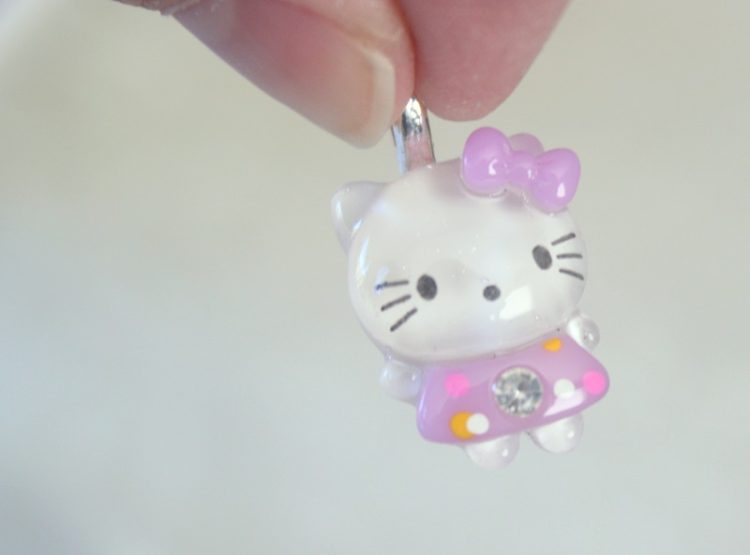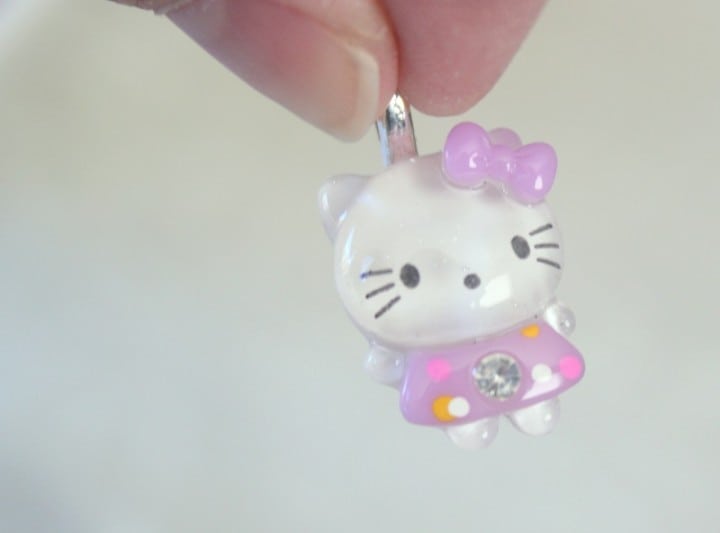 I used a bit of sand paper and sanded the back of our charm and the front of the bail. Just to rough it up a bit to make sure it had a nice firm hold. Then I super glued the charm onto the bail and let it dry for a few minutes.
You can turn any little resin bead or cabochon into a charm by adding a bail on the back!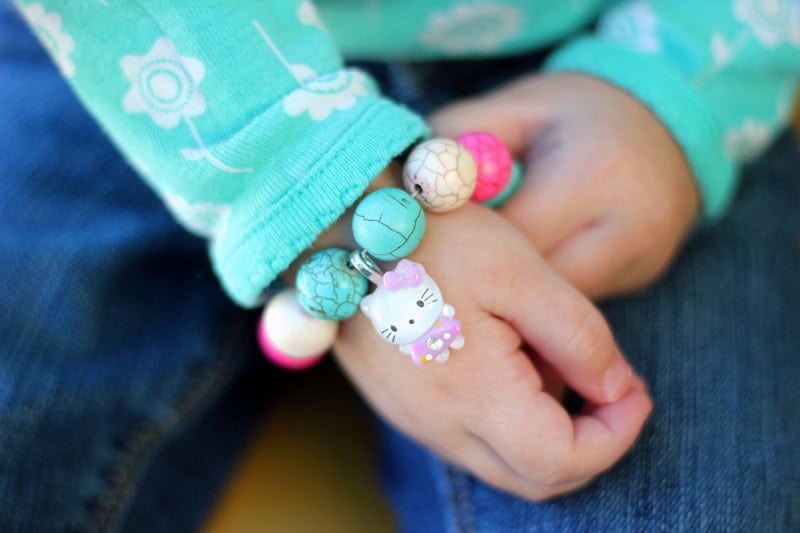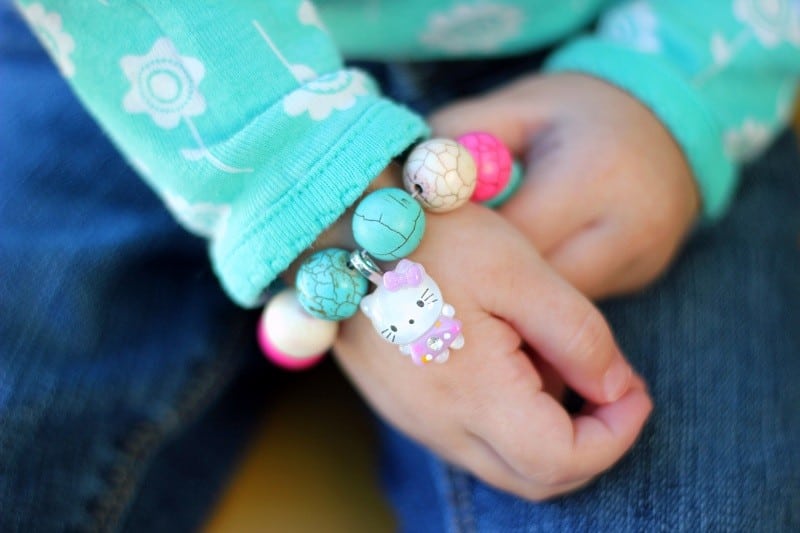 Then we strung it with beads and tied several knots in the cording! Nice and sturdy and stretchy!
If your cording is slippery you can add a dab of super glue on your knot to keep it in place.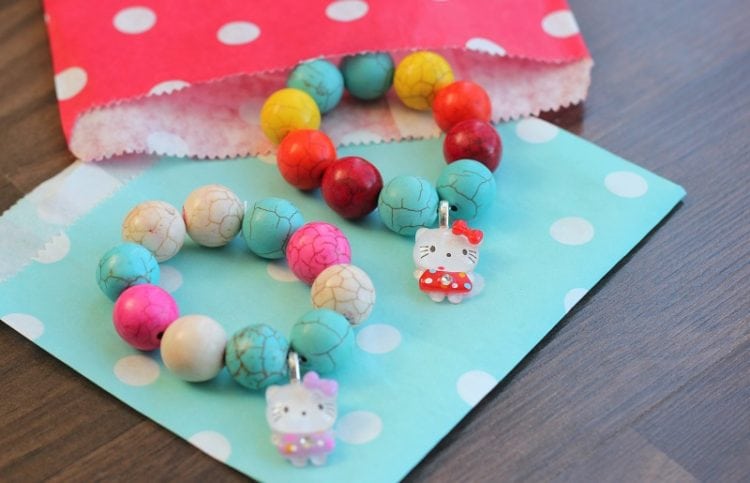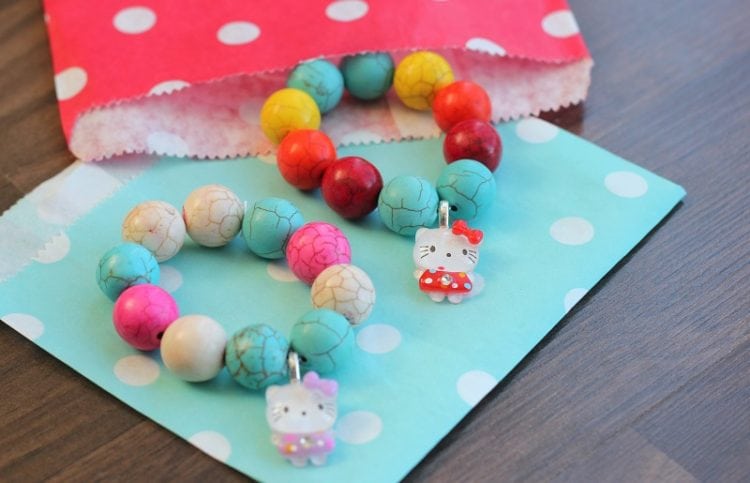 I think they turned out darling! The charms and beads and little gift bags came from Wholeport. The bails came in a 3 pk. at Michaels in the jewelry section for a few bucks.
This post contains links to products that I ordered and received in exchange for use in a post on Gluesticks. I picked out each item and each review is 100% my own.