A cactus fairy garden is perfect for summer! It requires very little water, is easy to take care of, and brightens your porch all summer long!  Thank you, Scotts®, for sponsoring our creativity.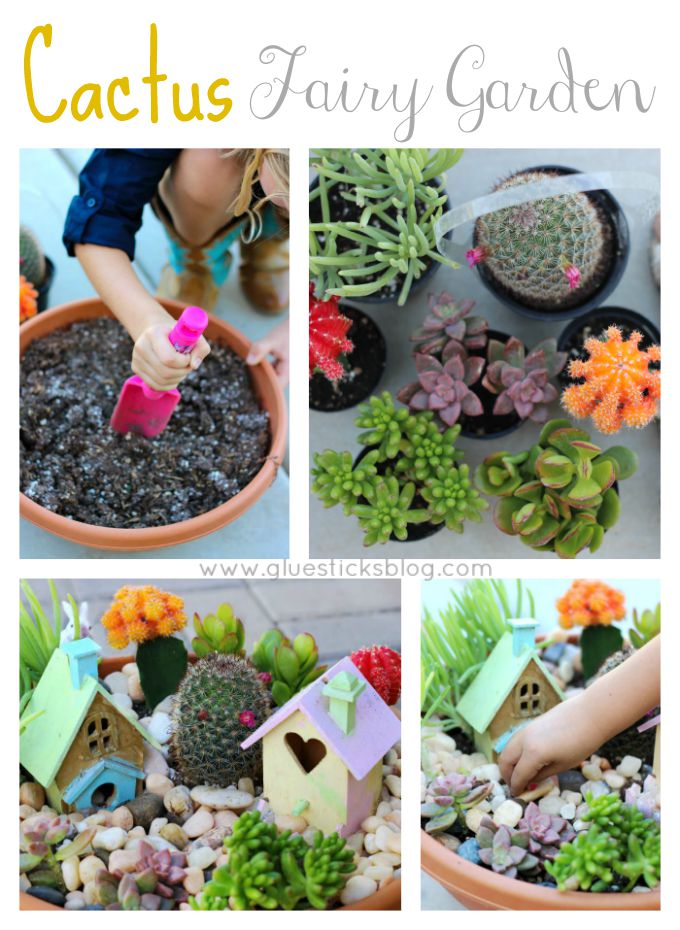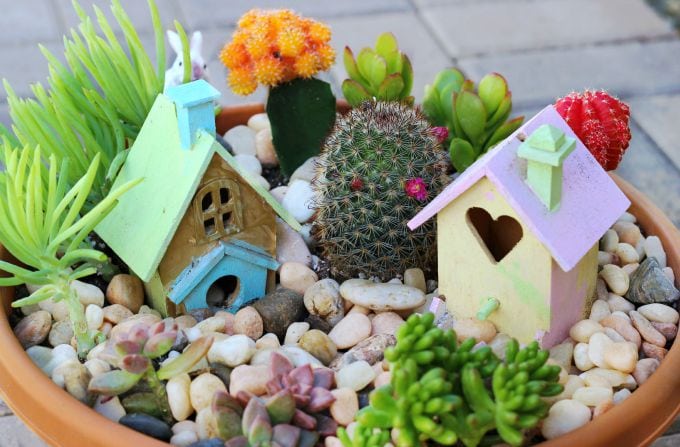 I honestly can't remember the last time we had a good rainstorm here in Northern California. Maybe sometime during the spring?? Occasionally we'll have 90 seconds of sprinkling as a few clouds make their way through the valley, but it has been a very dry few years here. Our lakes are at surprising low levels and water restrictions have been placed on many residents.
The girls and I made a darling fairy garden in the spring and it lasted a couple of months, but with the super high temps and lack of rain, it wasn't easy to keep it watered! Cue the cactus fairy garden—perfect for summer.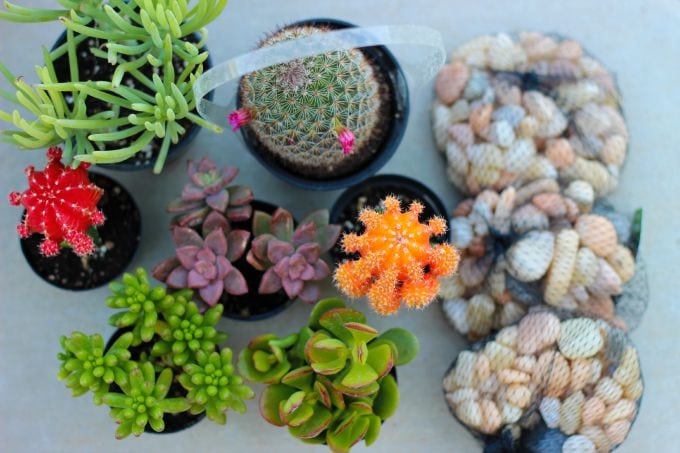 We decided to replant our little garden and picked out some bright and colorful succulents and cactus plants. The girls have been wanting those little red and orange cactus pots FOREVER. They always ask for them when we walk through the garden section at the home improvement stores so they were thrilled that I finally said, "Yes!"
Cactus Fairy Garden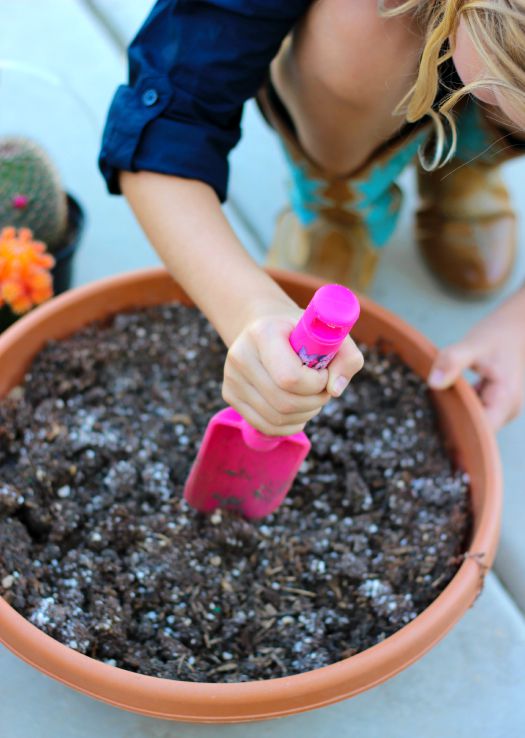 We broke up the very dry potting soil that was left over from our previous garden and filled the pot with our new plants.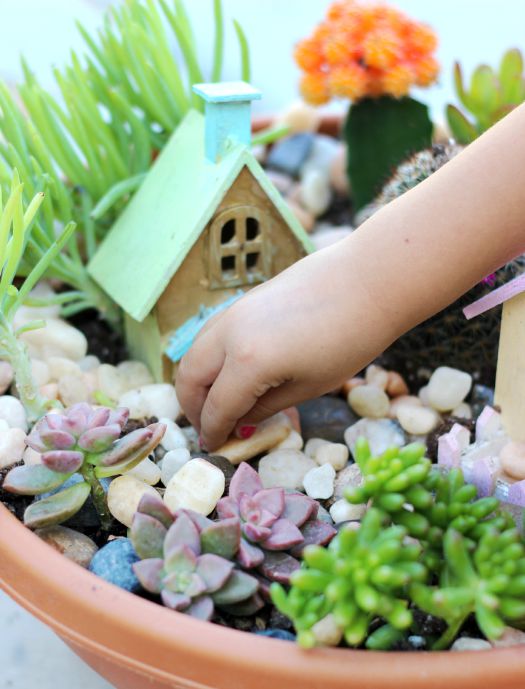 We added  a layer of small pebbles and gave it a good watering. It's on the porch so that it isn't in full sun. I guess we'll see how it goes, but I like the fact that these hardy little plants don't need to be watered every few days.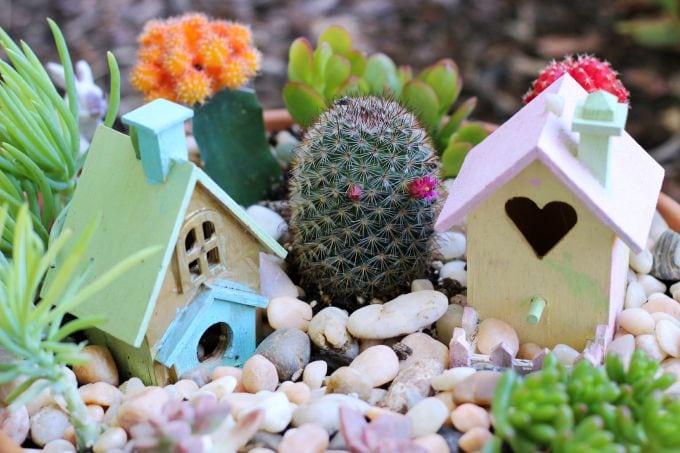 Here are more gardening projects for spring and summer!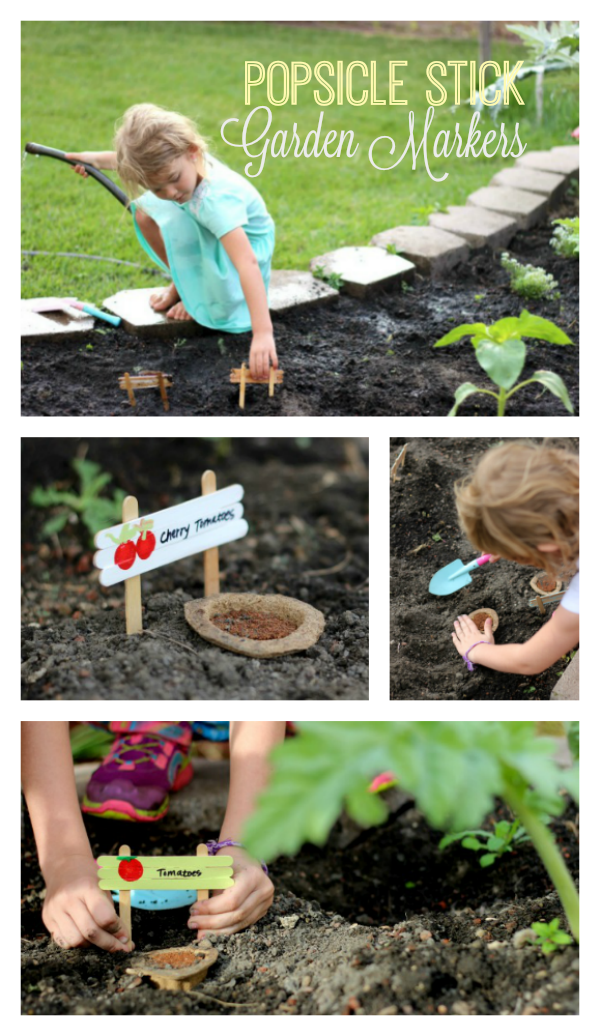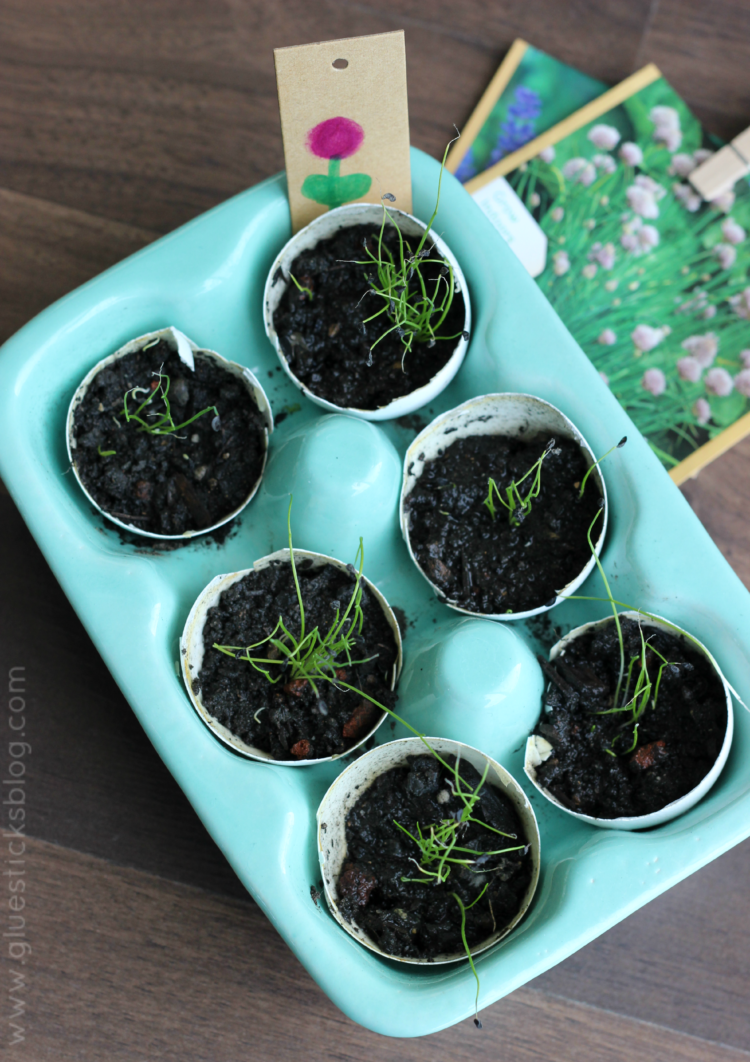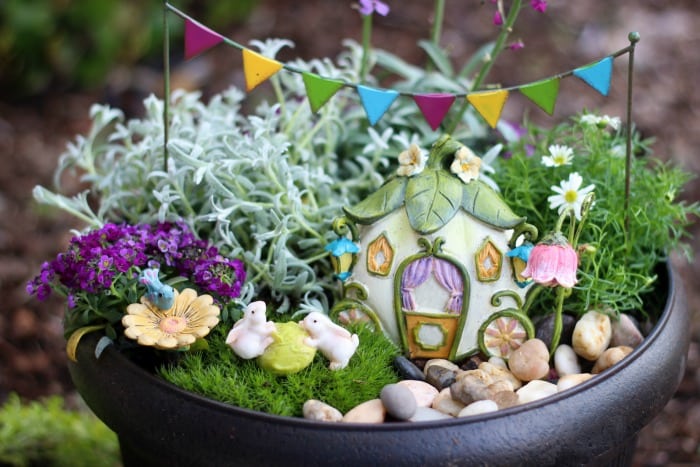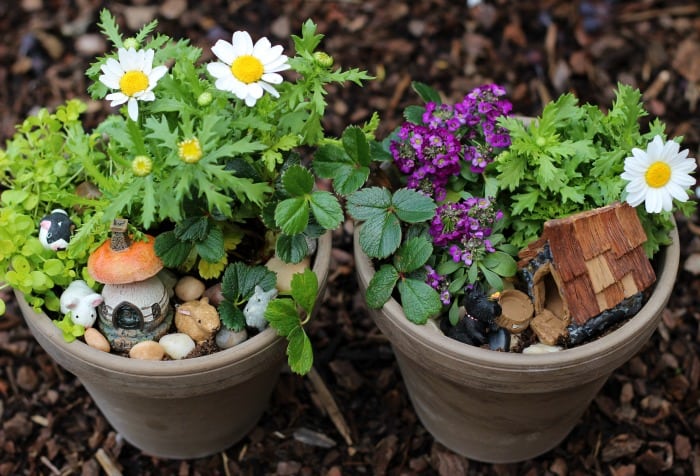 California is suffering from one of the worse droughts in history and the governor has mandated a 25% water reduction. After spending so much money on a beautiful sod lawn a few years ago we really want to keep it alive during this drought and conserve water. That's the balancing act and it's all about moderation.
With the ground being so dry and hard, it seems like the water just kind of runs off instead of thoroughly being absorbed. I honestly think it is all about making each drop of water count. I knew it would only be a matter of time before one of the gardening companies came up with something to help with this. We recently got a package of Scotts® EveryDrop™ .
When added to lawns or gardens, EveryDrop™ can help water spread out and sink into the soil, allowing more water to reach the roots – where it is needed most – and hydrate the plants–saving up to 25% in water.
Ideally, we would use this at the beginning of spring and continue to apply to our growing areas throughout the summer and early. Since it just became available at Lowe's, Home Depot, and Orchard Hardware September 1st, we will apply it this month and continue in the spring. I hope we see results soon!