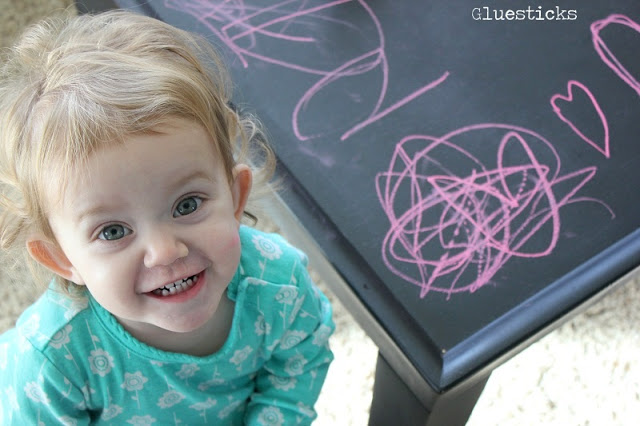 We have a chalkboard coffee table! An ACCIDENTAL chalkboard coffee table, that is. The other night Ruby found some chalk and instead of using it at the art easel that we bought for this purpose, she made her way into the living room and before we could stop her, she was coloring all over the coffee table with and giggling like crazy.
It was hilarious. Grinning ear to ear, with chalk in each hand. She was SO happy! My first instinct was to stop her, but then I went and wiped it with my finger and it came right off. No scratches, no markings of any kind. Hmm…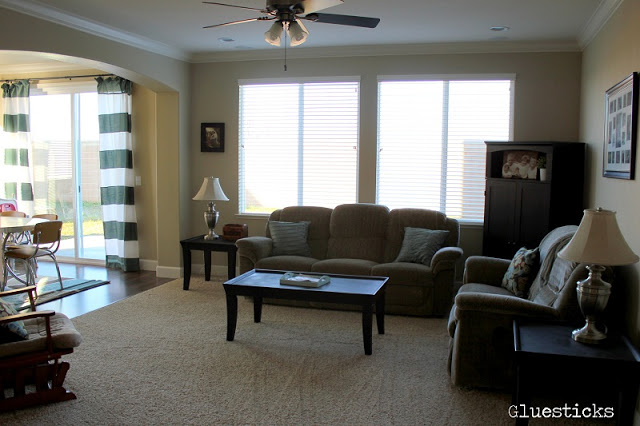 We purchased this set of end tables and coffee table about 9 years ago. They were a very inexpensive set and are just cheap laminate furniture. When we moved here I decided to cover up the scratches and bite marks. Yes, we don't have pets, but we do have children.I sanded them down lightly, sprayed 2 coats of black
flat
spray paint on them and then sealed them with a clear
flat
spray paint. Apparently that made them also chalkboard proof as well.
I don't know if the flat paint made the difference or if this will work on any wood type table, but it certainly worked like a charm on this one. And I haven't checked out the price of chalkboard paint, but I'm sure a couple of cans of spray paint come in at a much nicer price for a table this big.
I ever need to re-touch it, a can of spray paint and another can of clear will do the trick.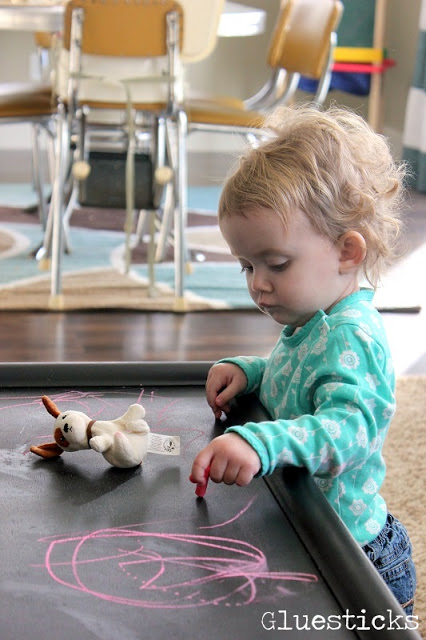 It has provided hours of entertainment for all of the kids. And since Ruby is a bit young to be coloring on her own (choking hazard) we keep a careful eye on her whenever she has the chalk.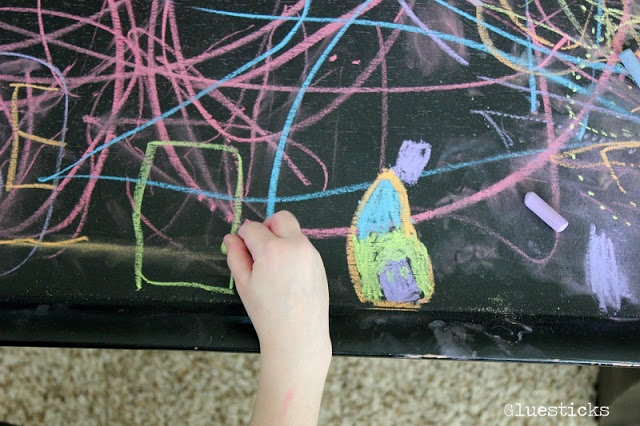 At night or when I need to use the table, I just wipe them down with a few wet wipes and then a paper towel to dry it. The table cleans up better than a regular chalk board and doesn't look dusty at all, but if you wipe it with a paper towel, there always is a little chalk residue, but a chalkboard would have the same, if not more.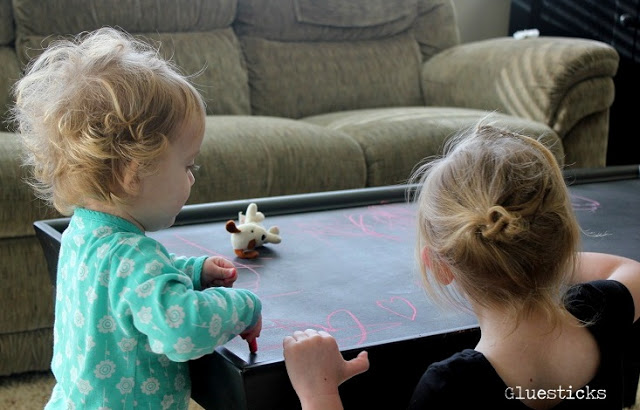 Who knew? Apparently Ruby!