This shop has been compensated by Collective Bias, Inc. and its advertiser. All opinions are mine alone.  #CollectiveBias #GoldfishGameTime
Looking for a fun family game to beat cabin fever? This desperate momma found everything she needed to create a fun cracker toss game at Walmart! Colorful cups, Goldfish® crackers and wire baskets to keep everything tidy.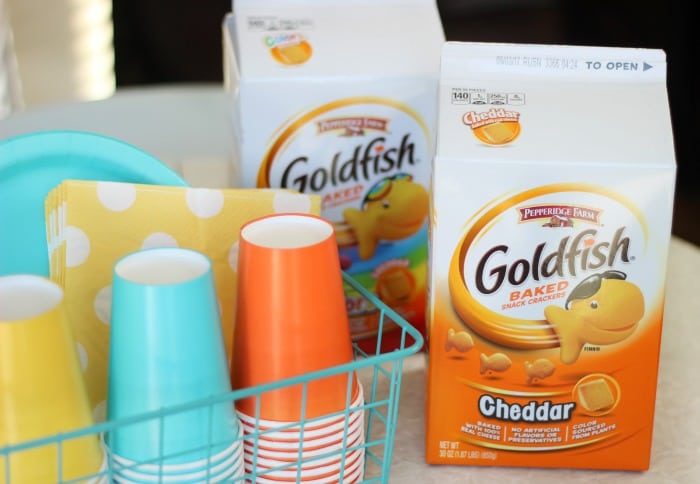 We happen to be experts lately on cabin fever. After a 7 year drought, Northern California has received some much needed rain. The Oroville dam had been releasing water out of the main spillway last month when it began to erode from underneath the concrete, causing massive damage. The lake kept filling up with water so for the first time EVER, the emergency spillway was used to release water. The water was so forceful that the mountainside spillway began to quickly erode away, threatening massive damage and flooding from the top 30′ of the lake to the 180,000 residents living near the local rivers.
A mandatory evacuation began and our family was one of many who had to leave our home. After spending two nights in a hotel in Sacramento they were able to release enough water from the other damaged spillway, and reinforce the emergency spillway so that we were able to return home. We were advised to keep watch since the forecast showed another week of rain. School was closed for a week, and it began to rain. Needless to say, we had a bit of cabin fever going on over here! Living in limbo and trying to keep the kids entertained.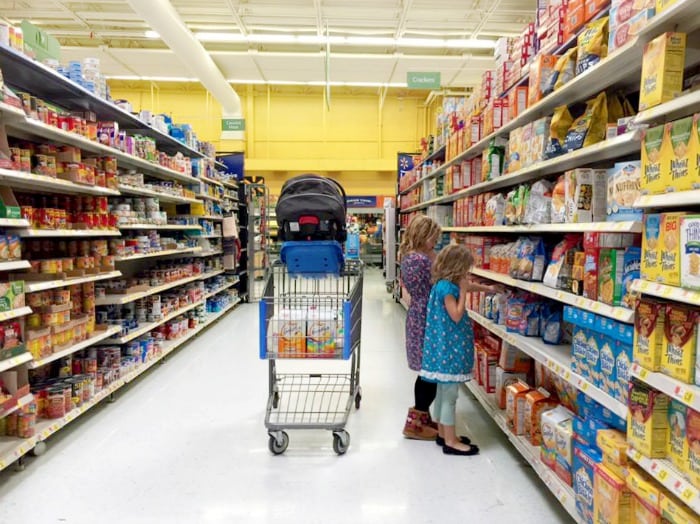 At first I wasn't sure how long we would be away from our home so when I stopped by Walmart for some snacks and groceries, I also grabbed paper cups, plates and other supplies to make meal prep nice and simple. The kids like choosing what variety of
Goldfish®
crackers make it into our cart. We picked up two jumbo boxes, and the girls asked if they could each pick out a smaller bag too.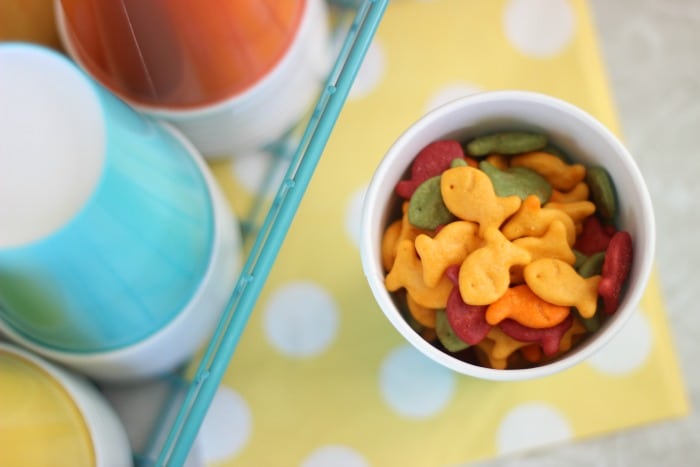 These cups came in handy for a fun cracker toss game when we got home! One of our favorite snacks and activity all in one.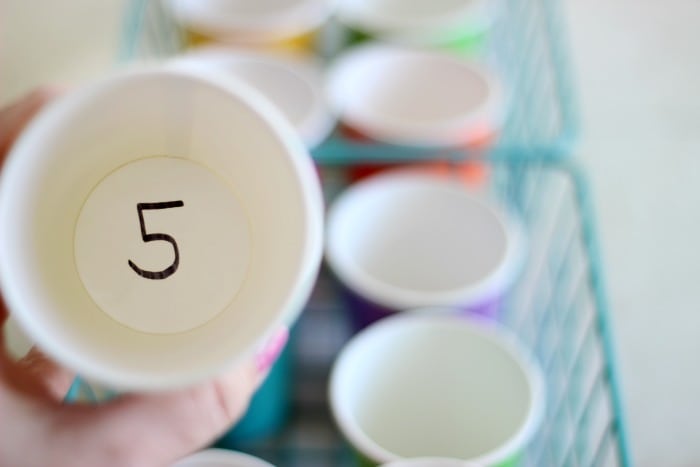 I lined the cups up in these storage baskets (so that they wouldn't get knocked over) and used a permanent marker to give each one a point value.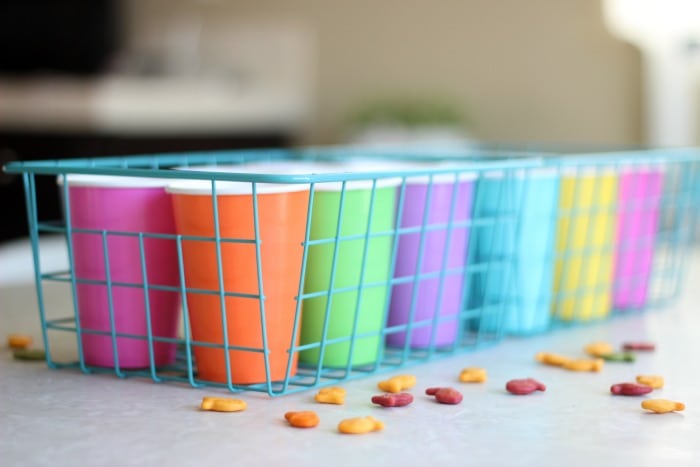 The the kids took turns each tossing 10 crackers into the cups and adding up their points!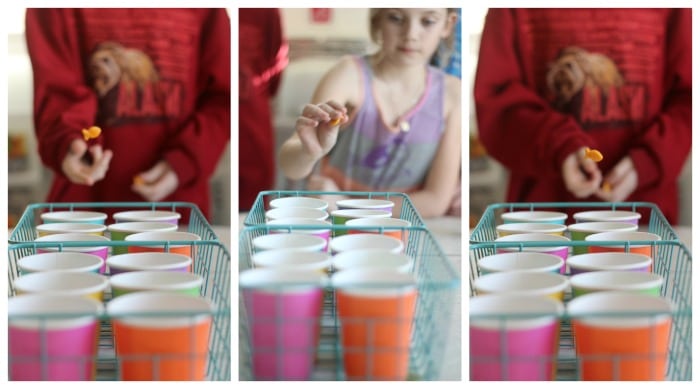 Necessity is the mother of invention, right?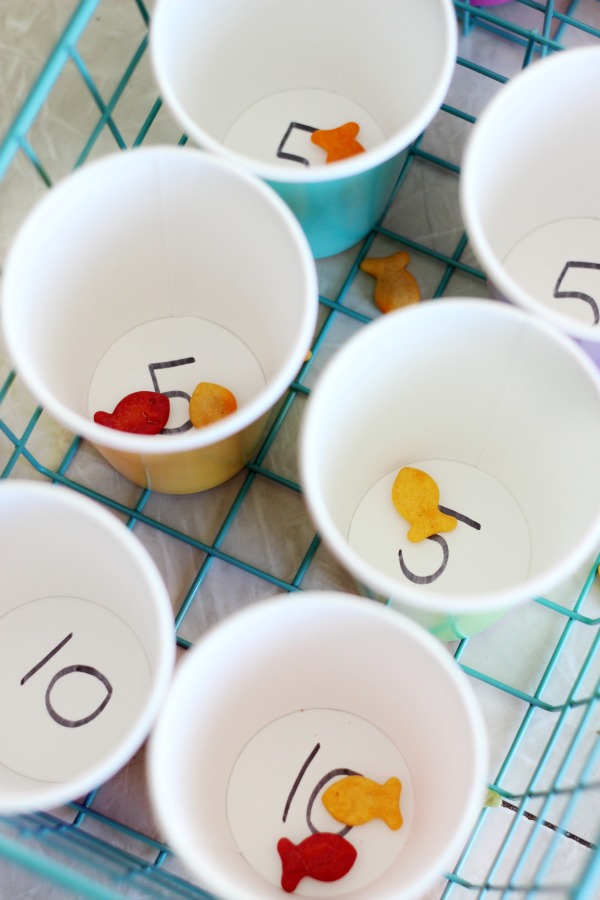 Who doesn't love
Goldfish®
crackers?  The Snack That Smiles Back®.
Goldfish®
crackers are a great wholesome snack solution in our family because everyone loves them, myself included! Walmart always has a great selection and has expanded their variety of the flavors that they carry in the bulk size.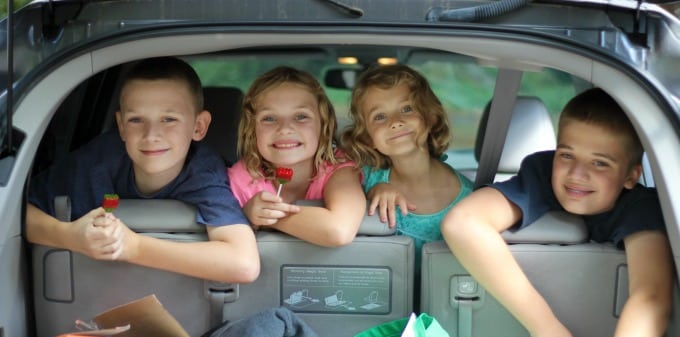 This whole experience was a great reminder that our family has so much to be thankful for! As we were going through the house, grabbing important documents and thinking of possessions that we should pack, we realized that all that really mattered were those who were sitting in the van. Everything else were things that we could live without.
How do you keep the kids busy to beat cabin fever?