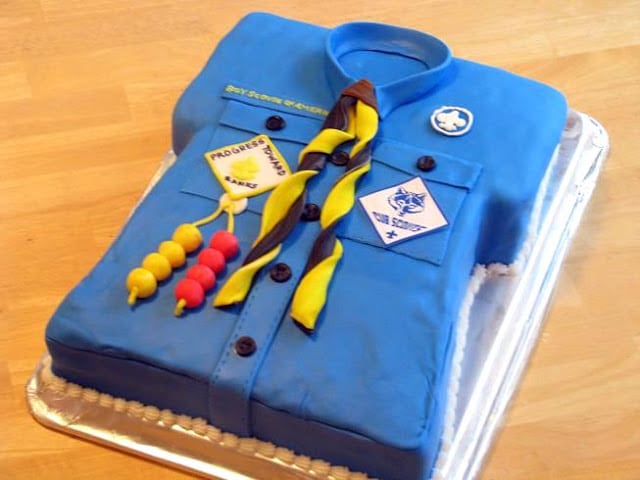 Derrick is the Cub Master at our church and asked me to make a cake for the Blue & Gold Banquet.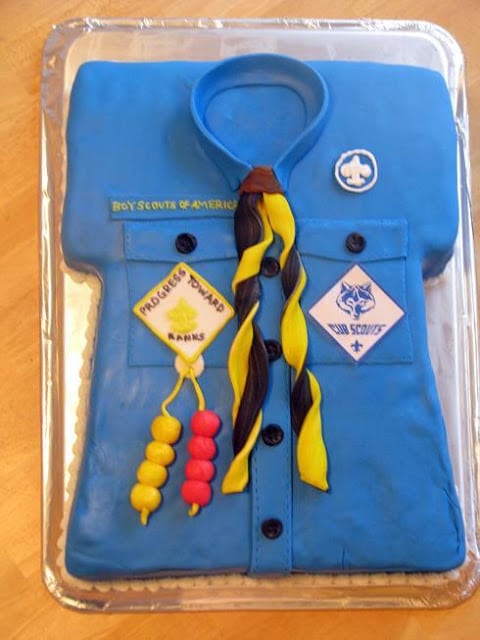 I used
this photo
as my guide and pretty much copied it. It was a great resource. Everything is edible except for the blue and white cub scout badge.
 It most definitely isn't perfect  (the fondant and I had a little battle…it won), but I love how it turned out in the end, and think the boys will like it tomorrow night too!
The "Get Your Brag On" Link Party is open until Saturday night, so join in!!